6

min read
A product that has just launched was getting a lot of hype so I've decided to check it, especially when it is related to something that I am very passionate about; affiliate marketing.
"Affiliate Cash Empire" claims that it can make you a successful affiliate marketer, or at least if not successful; the least; be able to make some good money with it.
Fair enough. I'm interested, I'll bite.
I'll be honest; I bought this product for the sole purpose of being able to review it and although I was enticed by the HUGE earning "proof" showed on their website, I've been around doing this business long enough to know that it is never as easy as they make it out to be.
In this review I have for you today, I am going to walk you through what you will be getting with Affiliate Cash Empire, what you will learn and also if I think it's a good product or something you should stay away from.
Let's find out, shall we?
Product Name: Affiliate Cash Empire
Product Website: affiliatecashempire.com
Price of ACE: $9.95 (+ Upsells)
Product Creator: Andre Fulton
My Rating of ACE: 6/10
What Is "Affiliate Cash Empire"? Here Is My Review
Affiliate Cash Empire (I will be referring to it as ACE from now on) is a 10 step video training course that will show you how to become a successful affiliate marketer.
Here is what the videos (i.e training) are all about:
Video 1: What you will need to start

earning

an affiliate income.

Video 2: How to select a niche.

Video 3: Autoresponders i.e email marketing(how to set it up).

Video 4: Autoresponder walkthrough.

Video 5: Follow up emails.

Video 6: squeeze page creation.

Video 7: choosing affiliate offers.

Video 8: Tracking your affiliate results.

Video 9: Testing your affiliate campaigns.

Video 10: Putting it all together.
Upsells
To my surprise, this product didn't come with a never-ending chain of upsells you "should" buy to "complete" your purchase.
ACE has a total of 2 more updates that they (or she) recommends to you and they are:
Upsell #1:
Upsell 1 is another "piece of the pie" where you can learn how to bring in quality traffic using Facebook, Instagram and/or Solo ads.
I opted not to buy the upsell so I can't be sure of the quality of this product but if you are interested, this first upsell will run you an additional $27.
Upsell #2
Upsell 2 is a webinar that costs a whopping $47.
This too me seems a bit too much, a webinar that costs $47 doesn't make sense to me. I don't know exactly what she will reveal in this webinar but I'm willing ti bet it is not worth that much.
On the product page, they also claim the proper price of the webinar is $147 which is even more mind-boggling.
I don't know about you but I would stay away from this upsell. It seems a bit over-the-top and overpriced to me. Maybe I am used to getting free weekly webinars from Wealthy Affiliate but that is another story.
Things I Liked About ACE
Training Is OK.
While I wouldn't say it has the best training out there, the information is good for the price paid. You are getting 10 videos with hours worth of material on there for less than $10 so you can't complain there. As I will talk about later, the value for money is there.
Downloadable Content
One other thing that I liked is the fact that you can download the video training so you can watch them offline. Also, the power point presentations used in the videos can also be downloaded which is also good.
Things I Disliked About "Affiliate Cash Empire"
Very Slow Videos With Flowplayer
The videos take a huge time to load and they are constantly buffering.
I am not sure if this is just me or it's just the hosting provider for the videos is terrible so I'm not going to dig in too deep about it, just expect for a lot of buffering time staring at a frozen video.
If this happens to you, consider downloading the videos as I am sure that it will be much easier that way.
The Overhyped Claims
While the training is decent, I see no way that a newbie affiliate marketer or blogger can go from zero to $600,000+ in their first year.
It's just a bit over an oversell on their part on the sales page.
Is ACE All You Need To Make Money?
Unfortunately no, if you want to learn the skill and the art of becoming an affiliate marketer (and a good one at that), you are going to need more than ACE.
The training is good but it's just scratching the surface of the things you have to do. Especially to make as much money as they claim you could.
How Much Does Affiliate Cash Empire Cost?
The entry level price is $9.95 which will buy you the 10 lesson video training I've just told you about.
Apart from that, there are the upsells, which will run you $74 if you decide to get them.
With the entry cost + the upsells, ACE will be an investment of around $85.
Does It Work & Do I Recommend It?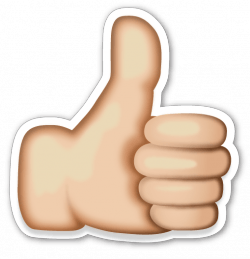 Sure, you can say the methods discussed work. I see no reason as to why not but as I've just said in the previous point; you need more than that to make it happen.
As for my final decision, I would say that; yes I can recommend it to you if you want to learn more about affiliate marketing. Just know that this product doesn't cover everything you need to know.
Any Other Recommendations?
Yes, there are. While this product is not the worst product out there, it is by far not the best either.
If you are serious about learning affiliate marketing and want a real product to help you achieve success, I suggest you check out either Fizzle.co or Wealthy Affiliate.
These 2 products are my top #2 recommended products that I think you should definitely consider joining (especially when both are free to try and use).
Read:
Final Thoughts
This product was definitely better than I expected but it's not something that I would say is life-changing.
If you want to try it, then I see no harm in doing so. It's definitely worth the price too. As I've said; paying $10 for about 2 hours of content makes it very well worth the money in my eyes.
If you are a member of Affiliate Cash Empire, or you've used it before and would like to add your own mini-review to this, please consider leaving it down below. I am sure it will help others that are looking to know more about this product.
Thank you very much for reading.
I hope you've found this review helpful.
Talk soon
Mr 3HUNDRD