Late last night, I received an email from Amazon notifying me of some updates to their affiliate program. I didn't feel like reading so I deleted the email without opening it, and shortly after hopped on Twitter to find just about every blogger and affiliate on my timeline furious at Amazon!
As it turns out, the email from Amazon was to kindly let me know they care about me during these "hard times" and they will be slashing their affiliate commission and referral fees! No wonder people are furious!
While Amazon is doing record numbers with this coronavirus situation, they've decided to deliver a death blow to thousands of people who rely on their online income while being in limbo on their offline jobs and careers.
Now luckily, I have been moving my business away from Amazon, so this doesn't really affect my income much, but I have to say, this is just pure dickery from Amazon.
As many may be asking… why did they do this? Well… I don't know. According to this CNBC article:
"The spokesperson said Amazon regularly evaluates its program offerings to ensure it's competing with the broader industry and added that such rate evaluations are a standard industry practice."
Good luck arguing with that!
As affiliates, it's time to move away from this Amazon obsession we all have so with that said, I want to share with you a few Amazon Associates alternatives you should look into to safeguard your earnings.
But before we get into it, here are…
The Updated Amazon Affiliate Commissions (Starting 21st April 2020)
 

| Category | WAS | NOW | DROP |
| --- | --- | --- | --- |
| Furniture, Home, Lawn/Garden, Pets, Pantry | 8% | 3% | -62.5% |
| Headphones, Beauty, Musical Instruments, Business & Industrial Supplies | 6% | 3% | -50% |
| Outdoors, Tools | 5.5% | 3% | -45% |
| Grocery | 5% | 1% | – 80% |
| Sports | 4.5% | 3% | – 33% |
| Baby Products | 4.5% | 3% | – 33% |
| Health & Personal Care | 4.5% | 1% | – 77% |
If you had a furniture blog making $1000p/month, you now earn $400.
If you had a beauty blog making $1000 p/month, you now earn $500.
If you had a personal care blog making $1000 p/month, you now earn $230.
The Best Alternatives To The Amazon Affiliate Program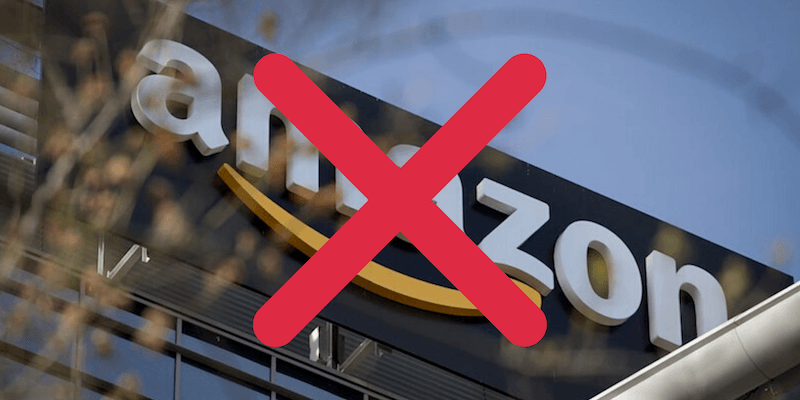 Independent Affiliate Programs
The first thing you should look at (and what's probably the safest option of all) is to use independent affiliates programs.
What do I mean by independent?
Many websites that sell online also have a stand-alone affiliate program you can join directly.
This means you will be sending your traffic to these websites through the affiliate links they will provide for you and when a customer purchases, you will get paid a commission.
What's great about this is that independent affiliate programs typically pay an even bigger commission rate since they do not have to share their earnings with Amazon (or an affiliate network).
The only issue I see with this would be that you'd probably need to join multiple affiliate programs, which can be a bit of a headache to manage and keep track of.
You can find these types of stand-alone affiliate programs with a quick Google search, but seeing the categories/niches affected with the newest Amazon affiliate update, here are some of the best alternative "independent" affiliate programs you can try:
Walmart / BestBuy / Target
One of the reasons why I am (was) such a big fan of the Amazon affiliate program is their massive brand which people know, love and trust.
While that still holds, seeing how they are so keen on destroying the same affiliates which over the years added billions to their bottom line, it's good to note there are other big brands people trust that also happen to have an affiliate program you can partner up with.
Unfortunately, most of these also don't pay a decent respectable commission. 
Out of these 3 big brands, Target is the one with a semi-decent affiliate program but the two others may not have certain categories which now pay a higher % than Amazon.
You can see my review of each affiliate program here for more details:
The Share-A-Sale Affiliate Network
Last but not least, I also think the affiliate network Share-A-Sale deserves a mention here as over the years they have been building up quite a portfolio of offerings and brands using their affiliate network.
The good thing about Share-A-Sale is that while the whole "system" is still managed by Share-A-Sale, you will be joining individual (independent) affiliate programs and the commission rates are set by the vendor, not the affiliate network themselves.
You will also find that many independent affiliate programs (as mentioned above) will be featured on Share-A-Sale as well as it's become sort of the standard practice.
Just to give you an idea of what type of affiliate programs to expect inside Share-A-Sale, here's a snapshot of all of their categories (which there are many of):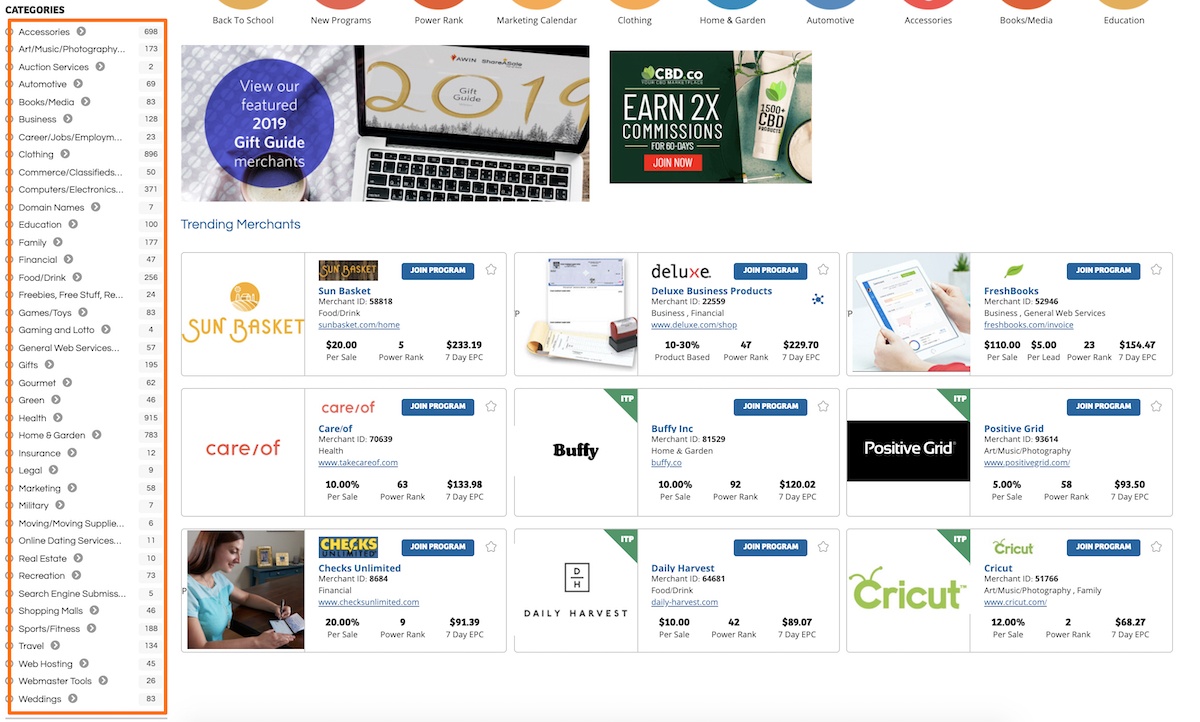 Q: I Have An Amazon Affiliate Website, What Should I Do?
The newly updated commission rates from Amazon are set to go live on April 21st 2020.
If you have an affiliate website in a category that's going to be affected, you now have two options:
You can choose to ride it out with Amazon – or;
You can look for a higher-paying alternative.
The first one is up to you. If you're doing such a high volume of sales and your affiliate business is not a big part of your overall income, you may want to ride it out with Amazon as you are still getting all the benefits that come with partnering up with such a brand.
However, understand that your income is likely to be affected so you are looking at a decrease.
As I've said above, I have moved away significantly from Amazon in recent years and the only few links I have left pointing to Amazon is for products I can not find an alternative affiliate program for.
I will be leaving those links in place because without them, I will not earn anything so even though I will see a drop in my earnings, it's better to have them there than not make any money.
The other option is to look for an alternative. I just gave you a list of 101 affiliate programs you can join instead and there are probably thousands more which I obviously can not mention all.
If you want to move away from Amazon, your job now is to go find an alternative and go through the painstaking process of changing your affiliate links. If you have a lot, you can use this great plugin by ThirstyAffiliates which will allow you to change affiliate links in bulk.
Either way, it's a pain in the butt to do and you are going to need at least a few hours to a day to find/sign up to a new affiliate program and change all the links.
It's annoying, but it's a must if you want to maintain a steady income with your affiliate website. You may also find that the new affiliate program will pay an even bigger commission, so at least you have some incentive to do so.
Q: I Have Not Started My Affiliate Website Yet, Should I Join Amazon?
Call me crazy, but I think Amazon is set on destroying the little guy and will eventually get rid of their affiliate program completely.
When? I don't know.
Why? I also don't know.
All I know is Amazon has been doing this for years and if you look closely at their business practices, you will see they've pulled this sort of stunt many times in the past.
To suffocate their competition, Amazon went years without turning a profit. Once they've eliminated them, they turned up their prices and is now one of the most profitable companies on the planet.
If you're new to affiliate marketing, I highly suggest you look for something else besides Amazon. I would still join it, but I would not make it the "main source of income".
I'd just use it as a way to make money with products I wouldn't otherwise be able to find an alternative for.  At this point, building your entire business with Amazon is just too risky.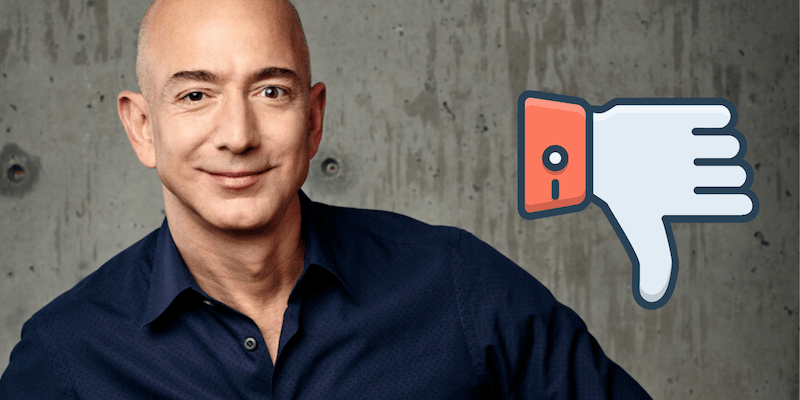 4 Things You Can Do To Safeguard Your Affiliate Business From Future Cuts
Before I close this off and send you on your way, I also want to share with you a few tips on how to safeguard your affiliate business for future updates whether be from Amazon or else.
The issue with affiliate marketing (although it's still my favourite way to make money online) is that you always need to rely on a third-party.
To help eliminate risk as much as possible (although never completely removing it), here are some things you can start doing.
✔️ Create Your Own Products
This may not always be possible, but if you can it would definitely be something I look into.
The issue is that Amazon is known for its vast collection of physical products which can be harder to make yourself, but if you can include some sort of digital product on your website, I would definitely do that.
✔️ Monetize With Ads
Ads are another way to make money with an affiliate website. Although not as profitable, with a decent volume of traffic, you can definitely make a full-time income just with ads + a few supplemental affiliate links strategically placed in your content.
✔️ Build An Email List
One other risk you should pay attention to is Google. One simple tweak of their algorithm can send your rankings and your business plummeting.
You need to find alternative ways to get traffic to your website and one of the best, safest ways to do so is with an email list. You can check out Aweber as a budget-friendly solution.
✔️ Diversify Your Income
Never put all your eggs in one basket. These things happen and it's just part of the business. I am currently dealing with an affiliate program which is refusing to pay me my earned affiliate commissions.
If it was the only way I make money with my website, I'd be screwed.
Luckily, it's just one of the many ways I make money online so when something like this happens, it's never a "death blow" as some of these Amazon-only bloggers are realizing this morning.
Final Thoughts / Warning
I will leave you with that for today.
I hope this list was enough to give you some peace of mind and a way out of the Amazon eco-system which has just officially screwed people sending them into despair.
NEVER RELY ON ONE SOURCE OF INCOME!
I hope this will be a lesson you learn today that will make your business even stronger in the future.
If you were affected by this new update, please leave me a comment down below. If there's any way I can help you, do not hesitate to contact me.
I'll leave you to it.
WANT TO KNOW HOW I MAKE MONEY WITH
AFFILIATE MARKETING?
(YOU ALSO GET A 10-DAY COURSE FOR FREE WHEN YOU SIGN UP)
You will be redirected to the course page where you need to sign up again - no credit card required, just an email will do.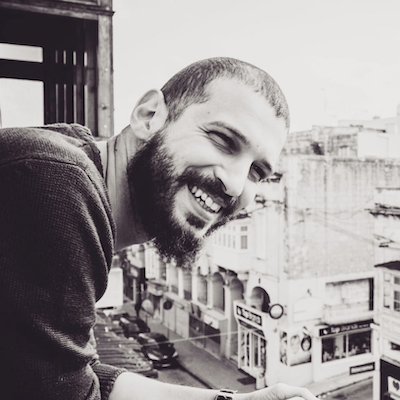 Since 2011, I've been learning how to make money online with affiliate marketing. This website is where I share everything I know and all I will learn along until I reach my next income goal of $30,000 p/month.