Looking to get started with BlueHost?
Congratulations; I'm about to share with you a few good reasons why you're about to make a great decision.
For a limited time only, BlueHost is offering a 63% discount on their web hosting.
This is how their current offer is set up:
Regular price: $7.95 per month

Current price: $2.95 per month
(I remember paying $10 p/month for hosting thinking that was a bargain).
So yeah; a 60% discount sounds great, but that's not it.
This BlueHost discount goes even further than that.

If you choose the "basic" plan, you'll also get:
A Free Domain (Valued at ~$15)
If you haven't purchased a domain name yet for your website, don't.
With BlueHost's latest offer and promo-deal, you also get a free domain to go along with your hosting.
These things are usually valued at around $15, but BlueHost is kindly offering one free of charge.
*Please note that you would have to pay the yearly renewal fees so in a year's time, there will be a fee for the "free" domain you have.
A Free SSL Security (Valued At ~$20)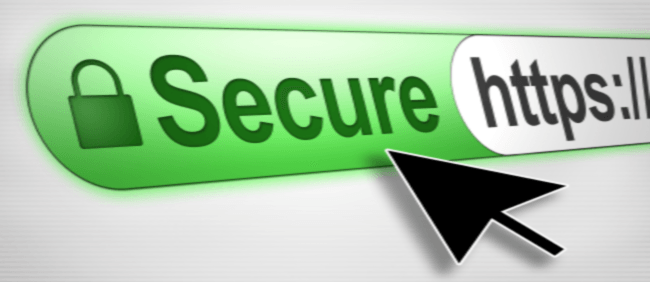 The SSL certificate is a security measure that shows you take your visitors security and privacy seriously.
In case you don't know what that means, this certificate will give you the HTTPs instead of just the HTTP version of your domain.
If you're also interested in SEO, then you might also recall Google publicly saying that https domains will start ranking better than non-https domains.
A great way to sweeten the pot from BlueHost.
One Click WordPress Install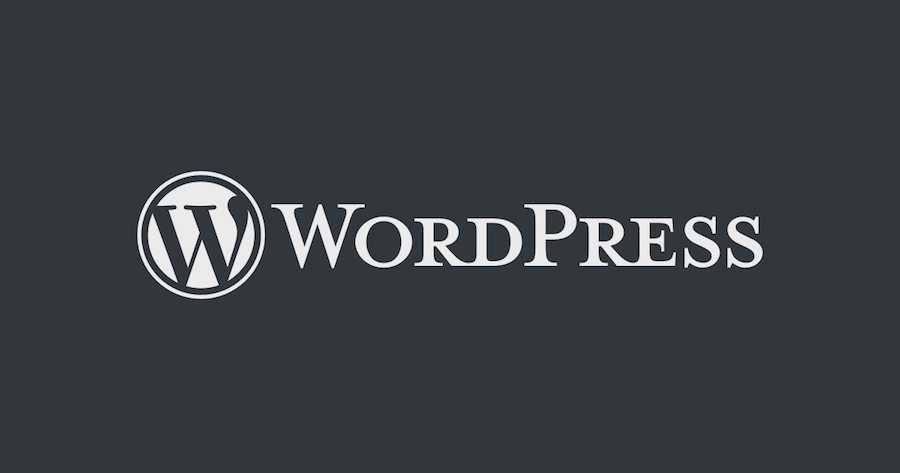 Whatever site you were going to build; use WordPress.
Whatever you need to do; WordPress can do and thanks to the millions of themes and plugins available (for free) on the market, you can literally customize your WordPress sites however you'd like.
Of course; BlueHost knows this so with your $2.95 purchase, you'd also be getting a free WordPress website.
Note: WordPress is free everywhere but typically with the free version you'd need to have the ".wordpress" extension.
With this BlueHost discount, you'll be able to get it included with your domain.
24/7 Support

While setting up your domain is a pretty straightforward process, chances are if you are a beginner; you may need some assistance.
I remember buying my first domain circa 2010, and it was an absolute nightmare.
I had no idea what I was doing and couldn't understand a thing that was showing on my screen – at that time though; support was not as fine-tuned as it is today.
As part of this deal, BlueHost gives you un-rivaled customer support through many channels (phone, email, chat, etc.).
A Money Back Guarantee
Changed your mind about starting a website or maybe even changed your mind about a domain?
No worries; if you realize your "mistake" in the first 30 days of using this BlueHost discount offer, you can get your money back.
Please note that the "money-back offer" only applies to the $2.95 deal and any other addon you add (if you do) cannot be refunded.
Do You Need A Coupon Code For This?
To take advantage of this offer, you do not need a coupon code.
I have tried looking up BlueHost coupon codes to share with you, but the majority are all outdated and won't work.
To be on the safe side, BlueHost kindly made this offer available to everyone even if you do not have a coupon code to use.
You can take advantage of this offer right now >>
Wait; What's BlueHost!?
Ok, just for the sake of the person who just stumbled on this page out of nowhere and is not sure what I am talking about; BlueHost is a hosting company.
Whenever you are starting a website, you are going to need to get hosting, which is what makes your site ready and accessible on the "world-wide web."
Without it, you have no site and of course; nobody can access it.
With so much competition for this space – since it's such in high demand – the hosting prices have been getting cheaper year on year but I have still to find a better offer than the $2.95 deal being offered by BlueHost.
Who Uses BlueHost?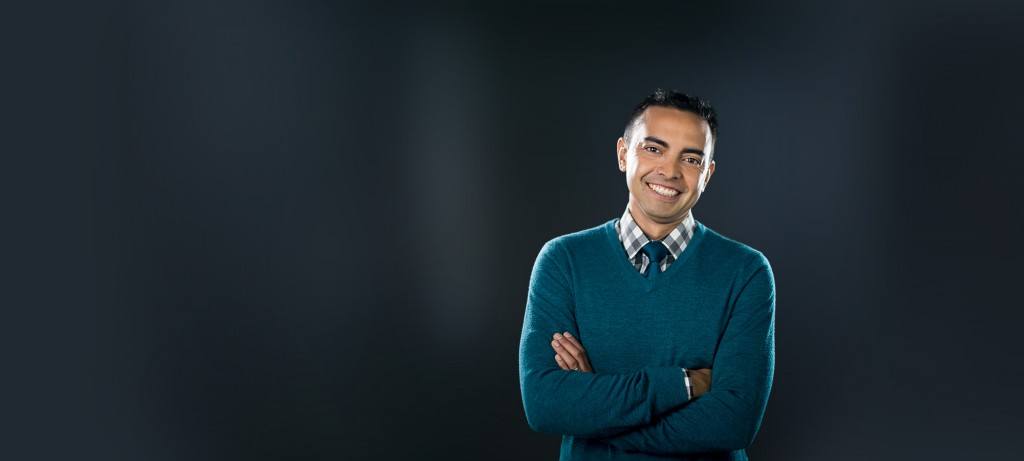 Everyone in the online space is talking about BlueHost because of the tremendous progress they made in revolutionizing the web-hosting marketplace.
One of its many famous ambassadors would be Mr. Smart Passive Income himself; Pat Flynn; a loved figure in the "make money online" industry.
Apart from Pat, there are plenty of other websites using BlueHost as their hosting provider.
According to BlueHost; there power over 2,000,000 websites every month.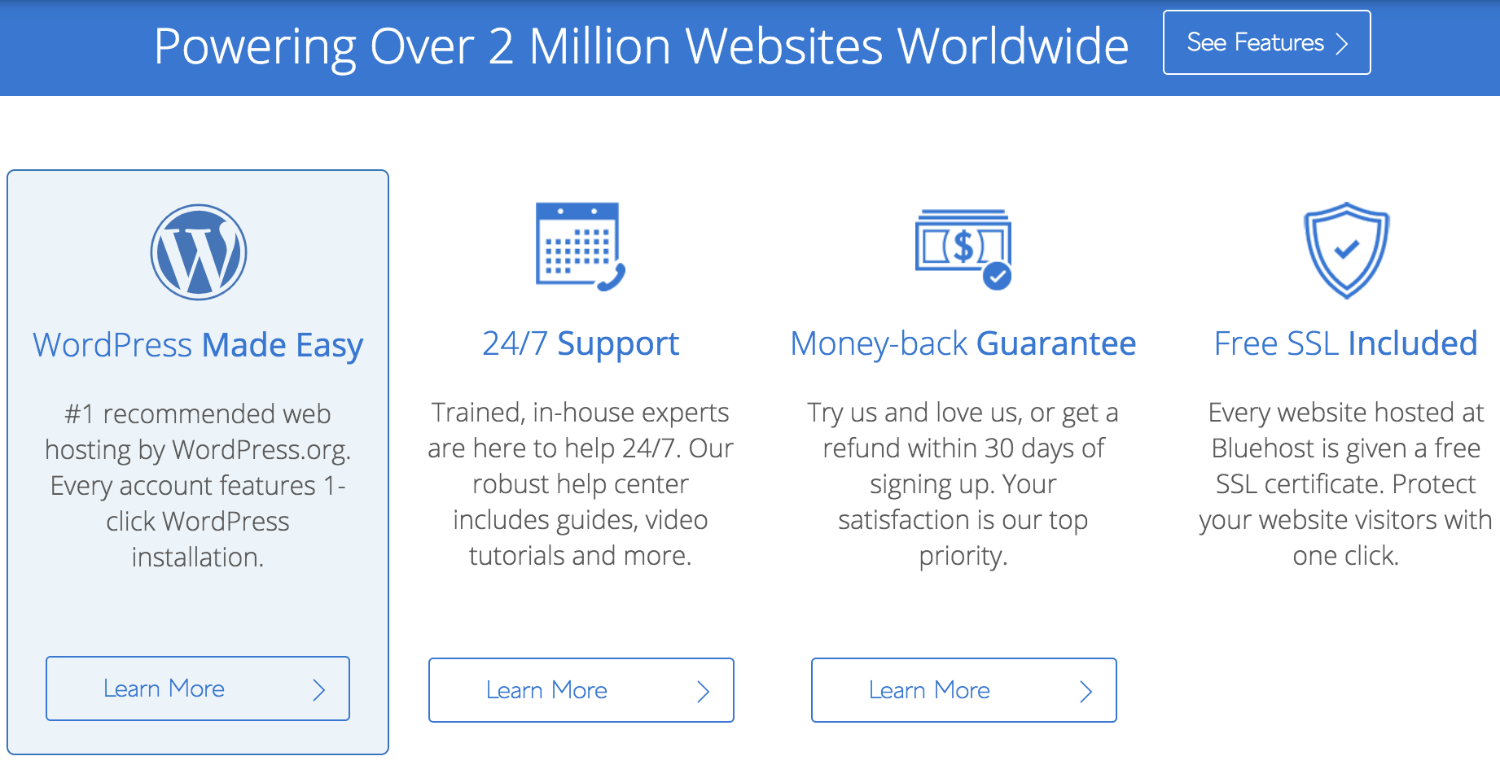 The BlueHost Plans Explained (More Discounts)
The $2.95 deal is for the "basic" plan, but there are an additional 3 plans you can use for a bit more flexibility and benefits.
These are the:
"Plus Plan", which currently is being sold at $4.95 instead of $10.99
"Choice Plus Plan" which sells for $5.45 instead of the $14.99.
"Pro Plan" which goes for $13.95 instead of $23.99. This plan includes everything in the "Choice Plus" plan but with higher bandwidth power (typically reserved for sites with a lot of traffic and media).
You can see the differences between all 3 plans here: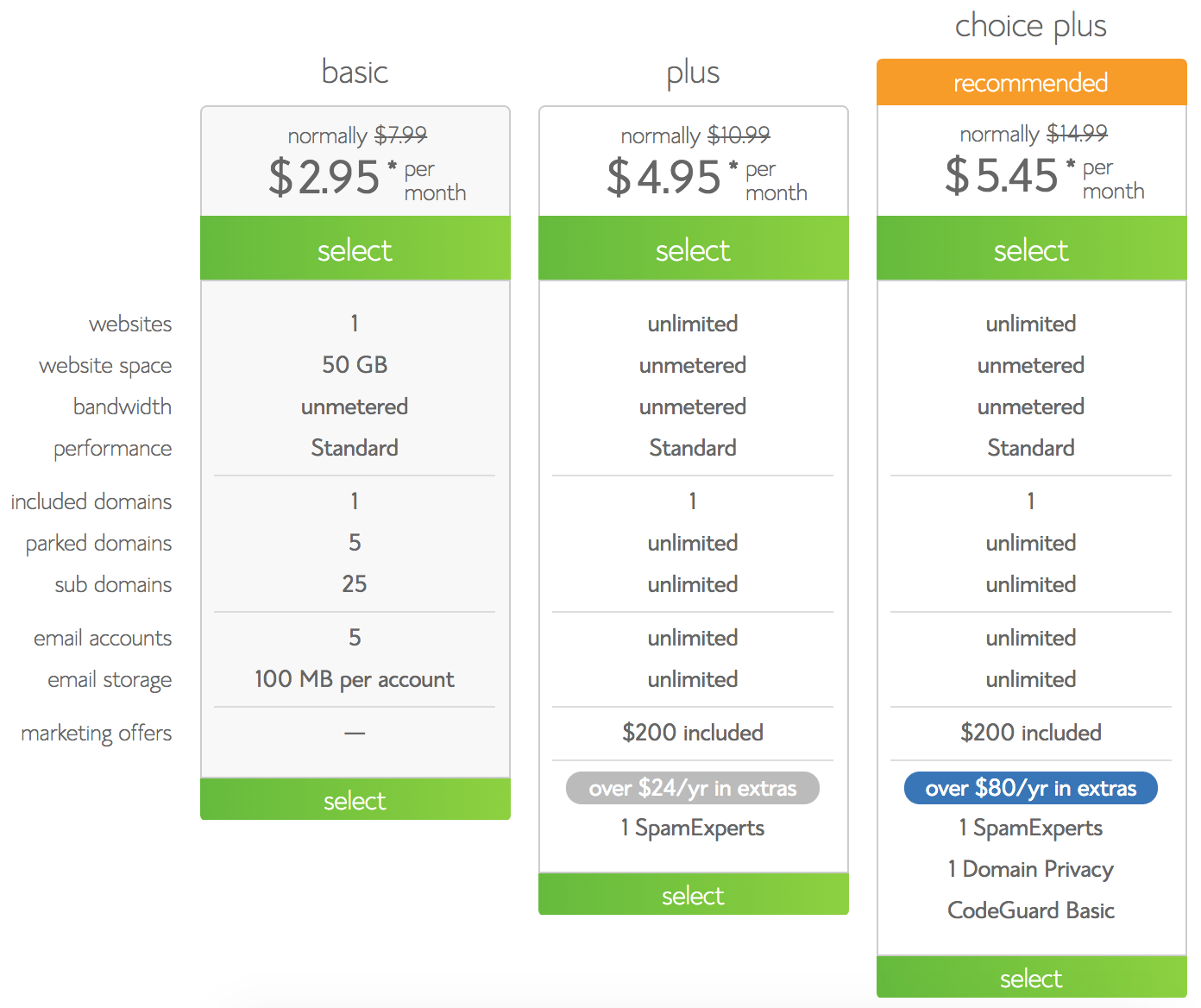 What's The Catch?
There's no catch to this BlueHost deal.
It is what it is, and you'll get exactly what is described here for yes; $2.95 per month.
The only "catch" there is is that these prices are for the first year of your plan only.
Once the year is up, the renewal fees will return back to the "normal" listed price + as explained earlier; the yearly domain fee will have to be paid.
To find out more about this, take a look at the offer's terms and conditions.
Why Choose BlueHost (Over The Others)?

As I said; there are plenty of hosting providers, hundreds even, so there's a lot to choose from but why would you?
There's a handful of "mainstream names" hosting providers (see below) and my suggestion would be to stick to one of these (in my case I choose BlueHost).
Remember; your website is your business. It's your very own piece of the web.
I'd much rather trust it with a company such as BlueHost than go trying and testing multiple platforms and options.
After all, it's only $2.95 a month we're talking about here.
Any Trustworthy BlueHost Alternatives?
The most common "competition" to BlueHost would be:
All links above lead to reviews on these services so take a look at those if you're not yet convinced of BlueHost's capabilities.
My Experiences With BlueHost (Mini Review)
So now that I have told you all about BlueHost and their current discount, let me tell you about my experiences with BlueHost.
The first domain I bought I got it from GoDaddy – at that time they were the "big shot" in the space even renting out billboards in Time Square, NYC.
(Drop me a comment down below if you remember that)
It was only after a few years that I came across BlueHost and at that time; they were selling plans for about $9.95 p/month if I remember correctly.
At that time, that price was a pretty good deal so I switched with them and since then, I have been buying my domains either from BlueHost or from Wealthy Affiliate (as a premium member I get free hosting).
Any time I've used BlueHost I have always been satisfied with their service and I will continue to register (and extend) my domain through there as they are the best (and cheapest) hosting providers I've come across.
It's also good to note that I only experienced "down time" exactly 3 times in over 5 years.
If you want to get started online without all the headaches of "setting up," I sincerely suggest you choose BlueHost as they have made the entire process incredibly simple.
How To Set Up A BlueHost Account
Once you've set up your account; you will be provided with training and how-to guides and there's also the live 24/7 chat if you're stuck.
If you want to know what to expect, here's a great introductory guide to setting up a BlueHost account (and your free WordPress site) that I found on YouTube for you:
Final Words
Thank you for reading this mini-review of BlueHost.
I decided to share this with you all as I am sure many feels overwhelmed when it comes to setting up a website and a domain.
I know it all sounds very confusing but trust me; it's not.
BlueHost – and even their competitors – have made it easy enough for anyone with whatever skill level to claim a piece of the internet pie and I am excited to see where it all goes.
As for this Bluehost discount/offer, I am not sure how long it will last so take advantage of it while you can.
You can set up your new $2.95 hosting plan here >>
PS: How To Cancel A BlueHost Account
Not exactly sure why you would want to, but if you ever want to cancel your BlueHost account, you can see how to do that using this video below.
You also have some guides on the BlueHost help section on how to cancel your plan.
Talk soon.
Christian Lee
Sidenote: This post contains affiliate links, meaning if you decide to try BlueHost, I will be paid a small commission from BlueHost at no extra expense to you.