What is BTC Clicks?
Welcome to my BTC Clicks review, which is an advertising platform that offers the opportunity for people to earn Bitcoins when they click on ads.
This concept isn't exactly new and is one of the most common ways to make money online and that is due to how simple it is.
You literally get paid to click on an ad, the only difference is that instead of getting actual money you get Bitcoin, hence the name BTC.
How Does BTC Click Work?

Now I have already briefly gone over how it works and there isn't a lot more to it, there are few other features which I will talk about now.
Clicking On Ads
Clicking ads is the main way to make money and is something that is very simple to do. Some people don't understand why there are sites that literally pay you to click on ads and this is down to advertising.
The way I look at PTC sites its a cycle, an advertiser pays *insert PTC site name* money to advertise there website, the site then shows the ads to there members through little tasks, the final step is the member getting paid for clicking on the ad.
How sites like BTC Clicks profit from this is they give you a fraction of the money hence why you will only receive a percentage of a cent, in this case, a bitcoin, which is always low as well.
What I have just explained is the same concept over at BTC, for every ad, you view you will receive a micro bitcoin, so around 0.0002m BTC. You will need to view the ad for the amount of time the advertiser would like it shown for, so roughly 10 seconds or so.
You also look at the ads available given many opportunities to even make money each day.
I slightly get the point with BTC as its bitcoin, but something I find crazy is how on normal PTC sites where you are earning actual cash you can click on ads and still not have a balance.
Let's say you complete 2 ads worth, $0.004 that's not even a cent in your balance. This is something I was thinking about a lot the other day and a reason why there are various opinions on this industry.
Referring People To BTC Ads
The other opportunity which I would say if anything is much more worth your time is referring to other people to BTC Ads.
Again the payout is low so you will only earn 0.00002 mBTC per referral viewing.
It's still a trickly as I am all for referring and would go as far to say that its the best way to make money online (similar to affiliate marketing) when it comes to rewards, survey, and PTC sites as you can effectively have people working for you which can bring you a passive income.
As you can see by the rates they pay I wouldn't waste your time with this one as your not even cents when people click on ads so you would need thousands of people clicking on ads just to get a few dollars.
Pros Of BTC Click
Simple To Use:
One of the stand-out things about BTC Clicks is how simple it is.
No it won't make you tons of money but the platform is very easy to understand.
I mean your clicking ads then waiting a few seconds and there you have a few mBTC added your account, this is something I rate.
Booming Market
If you haven't heard of cryptocurrencies before today then I must ask where have you been.
Cryptocurrencies such as in this case Bitcoin has seen a huge increase in popularity over the past few years with many people eager to get on the action invest.
Because of this, people who have invested have made quite a lot of money, just look at how much 1 Bitcoin is worth at the moment, its somewhere over $3,000, that's quite crazy.
With that said and all the people looking to get amongst the action, clicking on ads is for sure not the best way to invest in cryptocurrencies like Bitcoin.
Here you are getting 1 thousandth of bitcoin, so when you convert you are just getting pennies/cents, or even less.
Cons Of BTC Click
Quite Confusing:
One of the main cons is how much are we even making here I see 0.00002 mBTC and I'm like am I back at school doing Physics or something with all these numbers and easy to complicate letters if you are new to this.
When your clicking on the ads you aren't sure how much you are earning and what each ad is worth, which is something I am not a fan of.
I want to know what my time is worth all the time, for example, if I'm going to a do ad I need to know the payout, preferably in currency but it's not easy in this case.
Very Low Earning Potential:
As you would expect with an opportunity that simply requires you to click on various ads you aren't going to make a ton of money.
While I have reviewed many programs and websites out there that offer a way to make money I would consider this one along with many other PTC sites to offer such low earning potential its not worth checking them out.
Can You Make Money With BTC Clicks?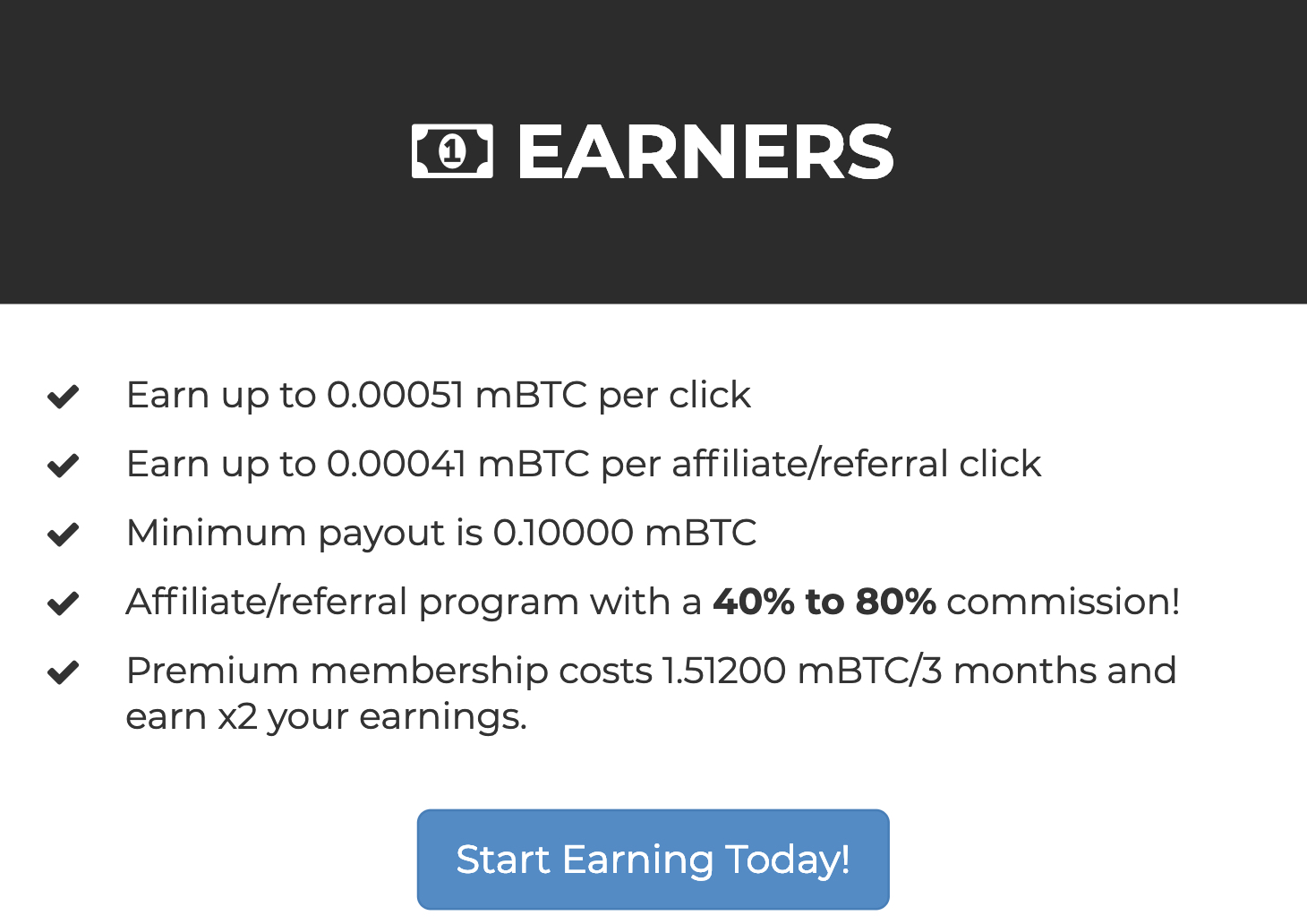 As long as you make it to the minimum required amount to get paid you will get a payout. They are legit and free to sign up for. 
The thing is though are you going to be making money with an opportunity like this?
You have seen the potential and it is very low so I would have to conclude this BTC Clicks review by saying it won't make you money unless you are up for grinding away all of your precious time.
I fully believe that if you do want to do anything and that includes making money online you have to put in a lot of effort.
In this case, you could make maybe $1 worth of Bitcoin and put in hours a day, that would be a waste as you would need to continue clicking on many ads to get that over and over again.
It's just not a good way to make money which Is why in a second I am going to talk about the way to make money that I recommend.
It requires work but unlike BTC Clicks is more worth it.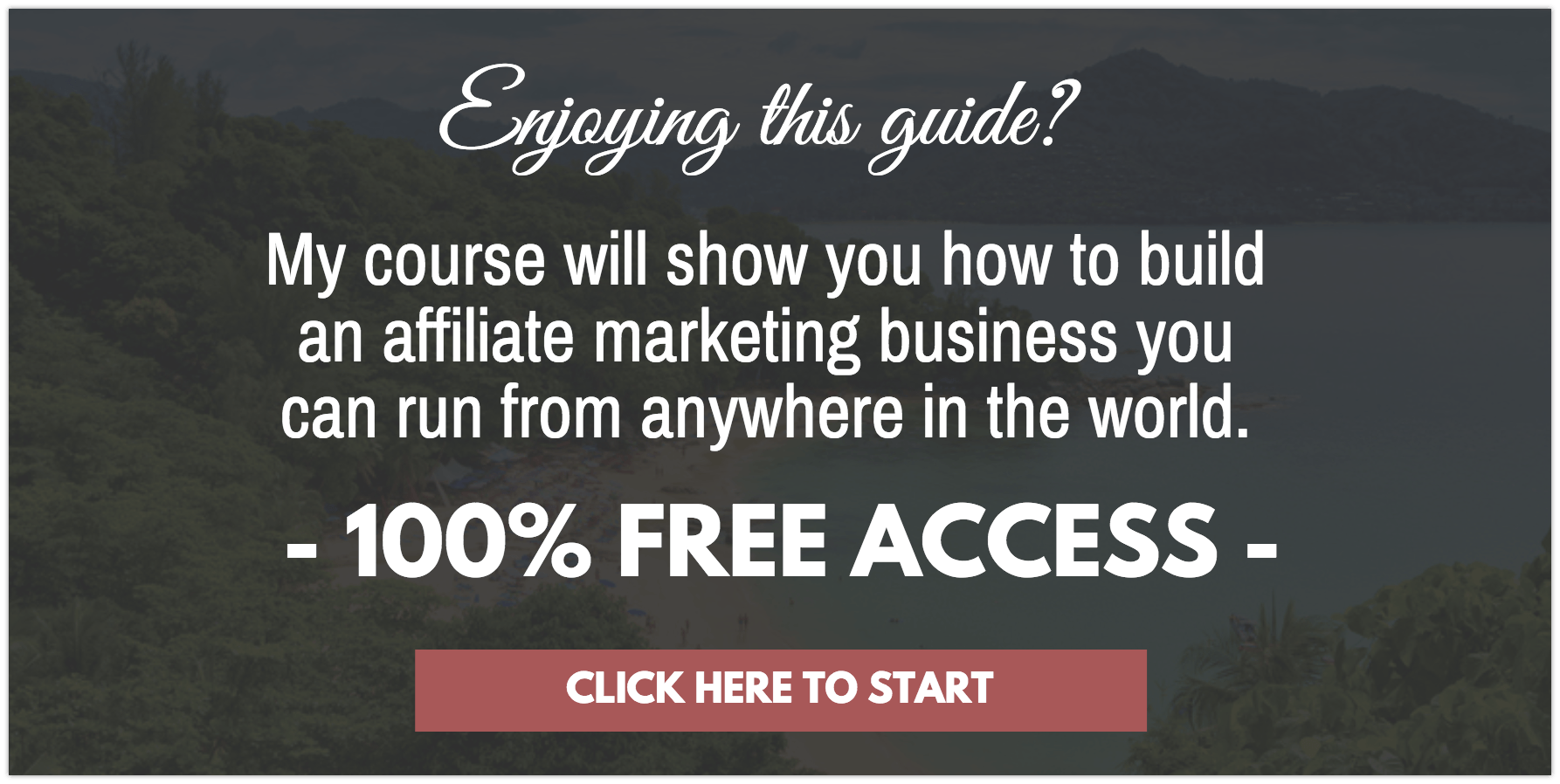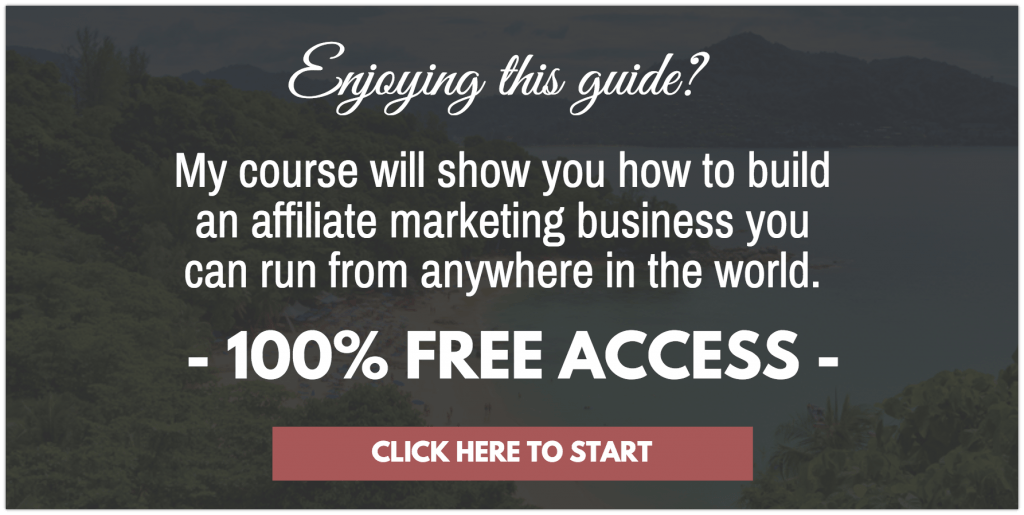 BTC Clicks Review: Final Words
Thank you for reading my BTC Clicks review.
If you have any questions, be sure to let me know down below.
You may also want to join my email list, which is where I share all that I am doing to earn myself an income online.
Talk soon.