8

min read
Great content is an important key to get more search traffic. It is also important to get more sales. If your website does not convert well or if your sales are poor, it's mainly because your content is not great enough.
It's mainly because your content is not giving enough value to the visitors and customers. It's because your content is not appealing to them.
So, do you feel exhausted when it comes to writing articles?
Do you feel like you don't have the energy to do it? Well, if that is your case, the best solution for you is ultimately outsourcing.
You need to outsource those writing work to a quality and trusted the place. But, the question is where to outsource it and is the outsourcing platform trusted?
Well, I have the answer for you, it's ContentMart.

What Is ContentMart And How It Helps?
Well, ContentMart is where you can find thousands of top writers to create content for you. In other words, it is a marketplace where you can hire top-notch writers for any writing job.
Do you that know it is not limited to any blog or any type of content writing only, but you can also hire writers to write the sales page, brochure, service pages etc.
It doesn't matter whether you are a blogger or a small business owner, ContentMart has services for all your writing needs. For freelance writers, it is one of the best places to make money.
8 Benefits of Using ContentMart
1) There are writers available for various languages ranging from English to Hindi to French to Spanish. So, if you want to start and grow a blog or website in your local language, ContentMart is the best platform to find suitable writers.
2) You can get quality content at an affordable price.
3) ContentMart is safe and secure.
4) The registration is free. You won't have to pay anything to register.
5) You can save more time by outsourcing your writing work for your blog, website etc.
6) You will get the full refund if you are not satisfied with the work.
7) You will have access to their support team if you have any queries.
8) You will get access to hundreds of verified writers after registration.
Getting Started with ContentMart
It is very easy and simple to get started and place your order on ContentMart. So let's see how you can get started with ContentMart. Let's see how you can outsource your writing work to save time and money.
The first thing you have to do is create an account as a client on ContentMart. Once the account is created you will be taken to the dashboard.
The dashboard has the options to place a new order and add funds to your account. I advise you to fill your profile section before adding funds to your account, to give it a better visibility and professional impression on your bidders (writers).
How to Create a New Order on ContentMart?
To place a new order on ContentMart, You have to select "new order" menu item under the dashboard.
After that, you will be taken to the "new order" portal where you will describe the requirement for your article, the price for the order etc. Here are detailed steps to create a new order on ContentMart
1) Order Title and Order Details
Enter the title of your job in this section.
It will be better if it is catchy to catch bidder attention. Enter details about the order and your requirements like the headline of the content or article, the word count that you prefer, the way in which you want the article to be written etc.
2) Filtering Writers
Filter the right writers from thousands of writers that ContentMart offer for your outsourced project. It is important so that your project gets seen by the right writers having the expertise that the Clients want them to have.
Here you can set the deadline so that only writers that are available in that schedule opt to bid for that project.
An important advantage of ContentMart is that it offers the opportunity to filter out writers based on the required area of work. This is important so that right writers bid on right projects.
3) Article Quantity and SEO Details
You can describe how long the article should be and how many words should it contain? You can also describe whether you want the article to be SEO optimized. You can also add your preferred keywords.
4) Adding Price Details and Placing the Order
In this section, you can add details about price, the preferred currency and project visibility on the platform. You can choose "per order" price format for every outsourced project.
You can also choose "per word" price format, but the "per order" format helps to filter out writers who add usually more words to increase word count in order to increase their earnings.
Once you have added price details the final step is to place the order.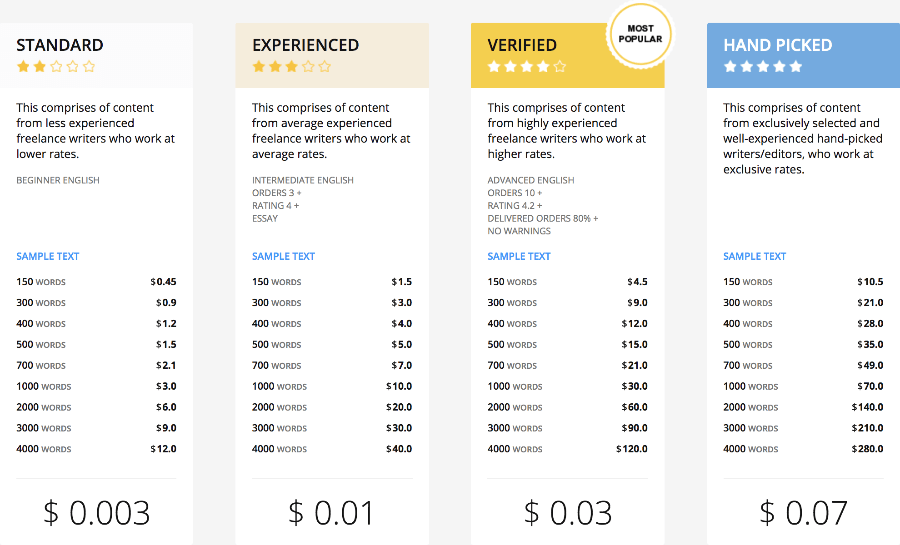 Affiliate Program
Here is another program offered by ContentMart which can increase your earning and also increase ContentMart popularity and usage.
A person who joins ContentMart can also earn money through its affiliate program. It is completely free to join. All you have to do is invite new customers and when someone joins through your referral link, you will get paid 10 percent of your referral's income throughout the year.
In other words, you will get 10 percent of their order price, for every order they complete for one year. You can find the referral URL in the dashboard after signing in with the ContentMart.
(The affiliate program is optional.)
5
Reasons

to Use ContentMart

Here are my 5 top reasons to choose ContentMart..
1) A Great Replacement for Other Freelancing Platform
It's a great replacement for many freelancing platforms. Those freelancing platforms do offer cheap services. The thing is that most of them are plagiarized so you can't build a successful blog using it.
However, the case of ContentMart is different as it is a quality writing platform. The content in ContentMart is cross-checked by Copyspace so that the clients can be assured that they get original and unique content.
Clients will not have to worry about copied content.
2) It Has Access to Thousands of Skilled Writers
It connects with more than fifty thousand writers around the world. Thus it is a very good platform for outsourcing your writing project.
You can find skilled writers of any language and from almost any country. If you have a Hindi blog and needs Hindi articles, there will be a lot of Hindi writers available at ContentMart.
Similarly, if you need a French writer for you french website or blog, you can easily find them in ContentMart.
Writers of many languages are available. Ultimately, you can get your blog post or articles in native English as there are a lot of writers out there for the English language.
3) Shows Information about the Writers
It is very important for clients. This gives information about writers. A lot of people will be placing bids with various prices for your projects.
Before awarding the project to a writer, you can see his ratings. You can see his portfolio. You can see his reviews to get an idea of how well he writes.
A bad review and ratings reflect that the writer has not written well up to the expectation whereas a good review and rating reflects that the writer writes well and up to the expectation of the clients.
4) Earning Platform for Freelancer
Just as the client get their project completed which helps them to save time and energy, in the same way, the freelance writer makes money when they complete an order.
A freelance writer can get a lot of writing order that will help them make a good amount of money.
Another good thing about ContentMart is that before taking up the projects, you can chat with the clients so that you can get an answer to your queries about the project.
The freelance writer also has the freedom to bid at their own price which is another great thing about ContentMart.
5) Earning Potential Increases with Affiliate Program
With the Affiliate program the earning potential increases. If someone joins through your referral link, you will get paid 10 percent of your referral's income throughout a year.
In other words, invite clients through your referral link and get 10 percent commission on all orders placed by them for a year.
Tips for Clients
Make sure that the writer matches your requirements before you choose one. Take a brief look at his reviews and ratings before you award work to him.
Read some of the reviews as it will give you an idea of how well he writes. His overall rating will give you an idea of the satisfaction of the clients who he has worked.
Also, take a look at his portfolio if available to see his work. His reviews and ratings are enough to tell whether he meets the expectation of the clients.

Tips for Writers
Making more money should not be the primary goal of the writer. The primary goal should be to deliver quality work. It is better to start with few projects.
The writer should research well on the topic so that he can deliver quality work.
The writers will have to get good ratings first before he can get a good number of projects. The writer should learn from other top and professional writers by analyzing their portfolio.
The writer should keep on learning and reading so that writing becomes his second habit.
Conclusion: Should You Try ContentMart?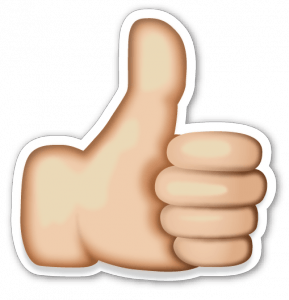 Yes, it is the best solution for both Writers and Clients since both are benefitted from it. Apart from these, the affiliate program also helps to generate extra income.