I don't often publish book reviews, but every once in awhile I come across a book that I just have to share it with you all.
Today, I am doing my DotComSecrets book review,;
A tell-all book on how to start an online business by the man himself, the mega-successful Russel Brunson (that guy from Clickfunnels).
In this review, I am going to share with you;
Who Russel Brunson is (not that he needs any introduction, but why not)
What you will be learning inside the DotComSecrets Book
Who this book is for and also
Why you should

seriously

consider getting it (it's free after all).
I'll also share with you a few of my favourite lessons in this book so if you've been curious about how to start an online business and curious about this book, keep reading as this should give you all the answers you need.
Let's get started…
Who Is Russel Brunson?
Russel Brunson, mostly known from his widely successful funnel-building tool ClickFunnels is undoubtedly one of the best digital marketers of our lifetime.
& I don't say this lightly.
If you spend some time learning about Russel (either from his website or through the many positive reviews he has on YouTube – even Tony Robbins & Grant Cardone are confirmed fans of his) you can see that Russel not only talks the talk but also walks the walk.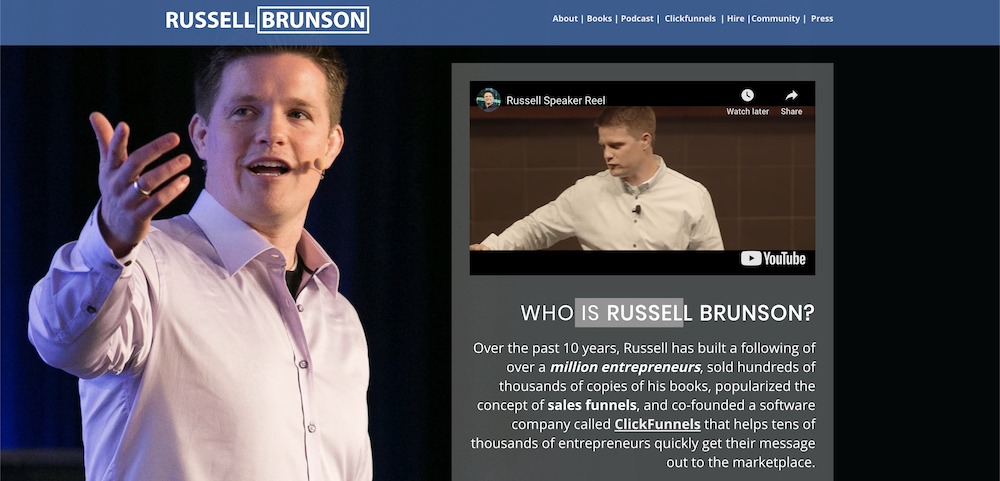 He has built one multi-million-dollar business after the other, and luckily for us all – he shared his secrets in this "DotComSecrets" book.
The DotComSecrets Book (Review)
Now that you know I'm also a big fan of Russel, I guess you know where I'm going with this review.
This book is a stellar resource for those looking to make money online but before I tell you why I think this book is so amazing (and why you should grab yourself a copy), let's take a look at what you will be learning.
What Will You Learn?
How To Find Your Audience Online
The foundation of any successful online business is traffic, in other words; people that know you exist.
Just like you can't have a business in the offline world if you have no customers – likewise, you can not have an online business if you don't have traffic.
Now, the book starts with how to first find your audience, and then how to turn tat audience (traffic) into your ideal customers willing to pay you handsomely for the services you provide to them.
In this chapter, Russel explains his methodology of how getting traffic (both free and paid traffic) and he also teaches you how to leverage that traffic to build your email list (Russel is a huge fan of list building).
"What's list-building?" you might be asking…
It's people giving you their email address online in exchange for something of value, thus giving you "permission" to email them and (eventually) sell a product to them
Of course, this does not mean spamming people who have trusted you with their private information – so that's what the next chapter of DotComSecrets is all about…
Creating Your Email Sequences
Email marketing is huge for online business – if you never knew that, now you know.
There are countless reasons why – which I will not go into here – but I will share one thing;
When someone gives you their email list (in exchange for something they want) they are ok-ing you to reach out to them with more relevant information that you might have that is beneficial to them.
This means that over time, as your list slowly but surely grows (which you will also learn how to do in the DotComSecretsBook), you have an "audience" that you own.
In this chapter, Russel explains how he structures his email follow up sequences (the Soap method) and how he plans out his daily emails (the Seinfeld emails about nothing).
Not sure what that means?
Well – I can't reveal too much of course (I'm pretty sure it's illegal to do so) but trust me; it's a very very good way of using email to drive traffic and make sales with your list.
Funnel Building
Last but not least, the book ends with what Russel has made a massive career out of and that is funnel-building.
Funnels are designed to do one thing, make you money!
Once you know how funnels are built – & you will get plenty of different funnel examples in this book – you will understand the entire priocess of;
Getting traffic, building your list and making money from your list with the use of Funnels.
Again, I won't share what's in this book, but Russel does share a lot of this stuff on his YouTube channel so give this a look to see Russel telling you why you NEED a funnel in your business…
Who Is This Book For?
This book is for anyone looking to make money online.
While I would say it's more for the "average Joe" like you and me (rather than for mega-corporations), this book is something anyone anywhere can check out and learn something new and interesting.
I've been doing internet marketing for 7 years now but I've learned a lot of new things that yes; I will be adopting in my own online business.
Is This Book Helpful For Affiliate Marketers?
I make most of my income through affiliate marketing, so everything I learn I try to make it work for my affiliate business.
If you are an affiliate, then yes – this book will help you just as much as it would help anyone else.
The methods and strategies outlined here will give you the proper structure on how to get traffic, how to capture leads (for your email list) and how to turn those leads into pure-profit affiliate commissions.
Should You Buy This Book? (It's Free)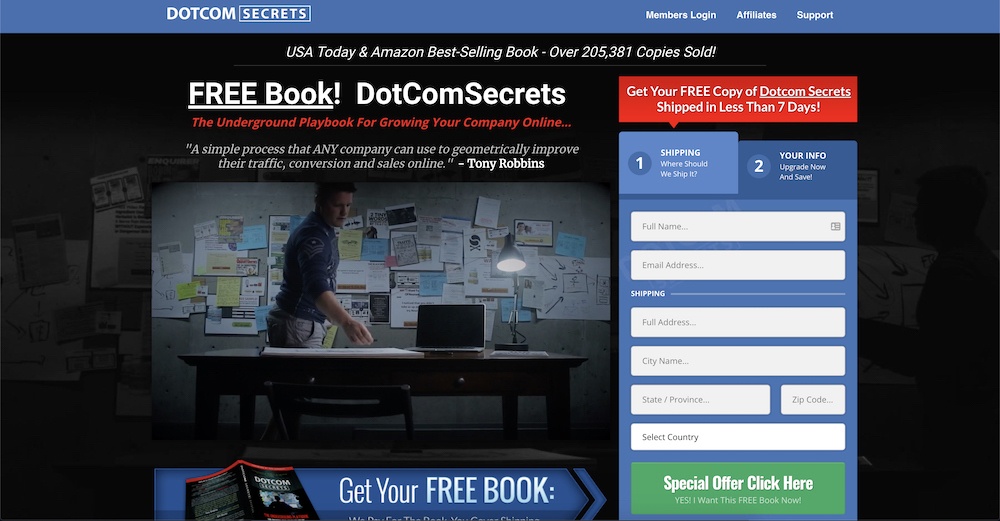 Yes – if you want to learn how to properly set up and run your online business, you should definitely give this book a read as it will help open your eyes to a lot of the "moving parts" that make online businesses successful.
Luckily for you, the DotComSecrets book is 100% free (you just have to pay the shipping fee and Russel will ship it straight to your doorstep).
Interested? Here's…
How To Get The DotComSecrets Book For Free
All you need to do to claim a free paperback version of the DotComSecerts is to:
Step 01: Visit The DotComSecrets Website:
I suggest you take a look at the video there to hear from Russel (and some of his clients) what this book is about and how it can help you.
Step 02: Fill Out Your Details:
On the first page, you will see a form on the right side of the screen so you can add your home address so you can receive the book.
Step 03: Pay for Shipping:
This third and final step would be to pay the shipping fee.
Alternatively, you can also buy the paperback (or the Kindle edition) from Amazon as well.
DotComSecrets Book: Final Words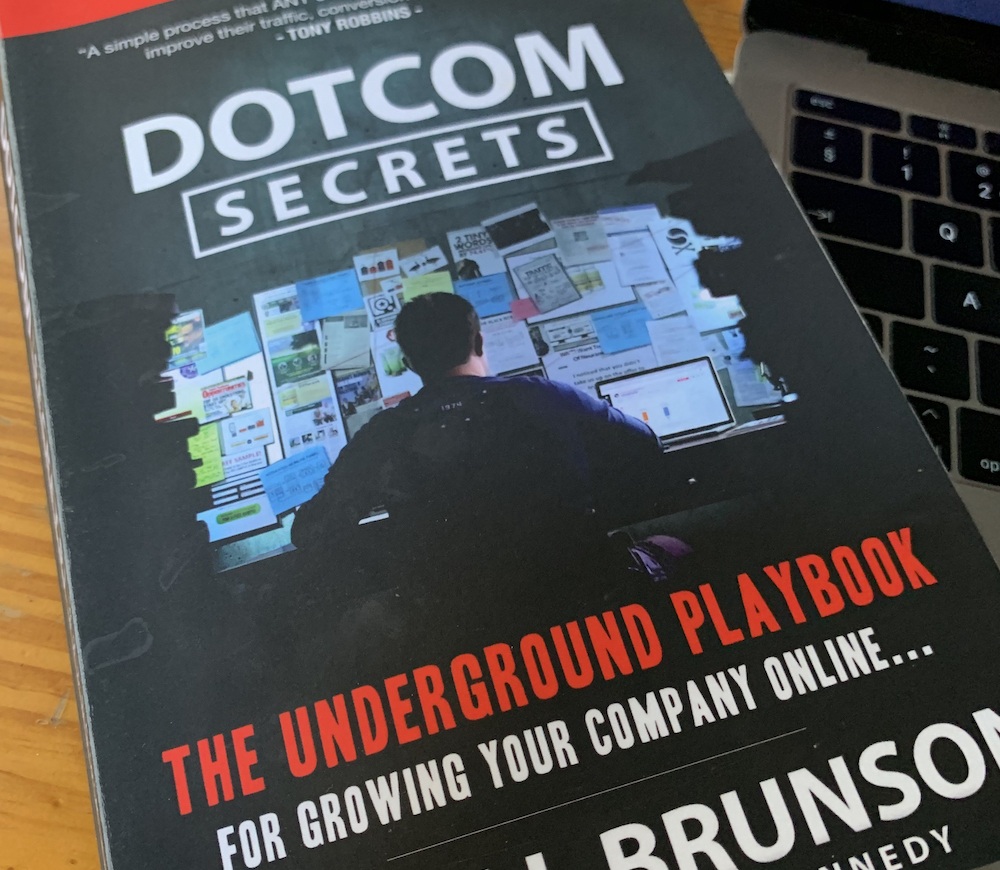 Thank you very much for reading my DotComSecrets book review.
As I am sure you can tell, I'm a big fan of this book and you can rest assured this book will remain on my desk as a handy go-to resource for whenever I want to make (more) money online.
I highly highly recommend you check out DotComSecrets as well as it will give you a look inside how one of the best internet marketers of our lifetimes builds & runs multi-million-dollar businesses online.
I'll leave you to it.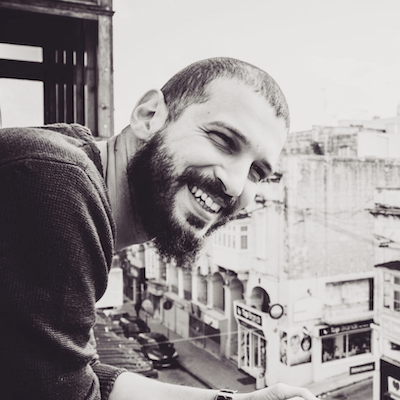 Since 2011, I've been learning how to make money online with affiliate marketing. This website is where I share everything I know and all I will learn along until I reach my next income goal of $30,000 p/month.