8

min read
Drop shipping has been dead since 2016 – or so they say! 
Here we are in the first week of 2018 and I can tell you right now; drop shipping is not dead and it won't be dead for a very long time to come.
Many have said that "drop shipping" is dead because of the rise in Facebook's Ad prices, which is a fair argument but that doesn't necessarily mean that drop shipping's golden days are gone.
Drop shipping in 2018 is still worthwhile and don't believe these random YouTubers who say that it's "a sinking ship" because it is not, in fact; I would argue that drop shipping will be much more profitable in 2018 than it's been in the previous years.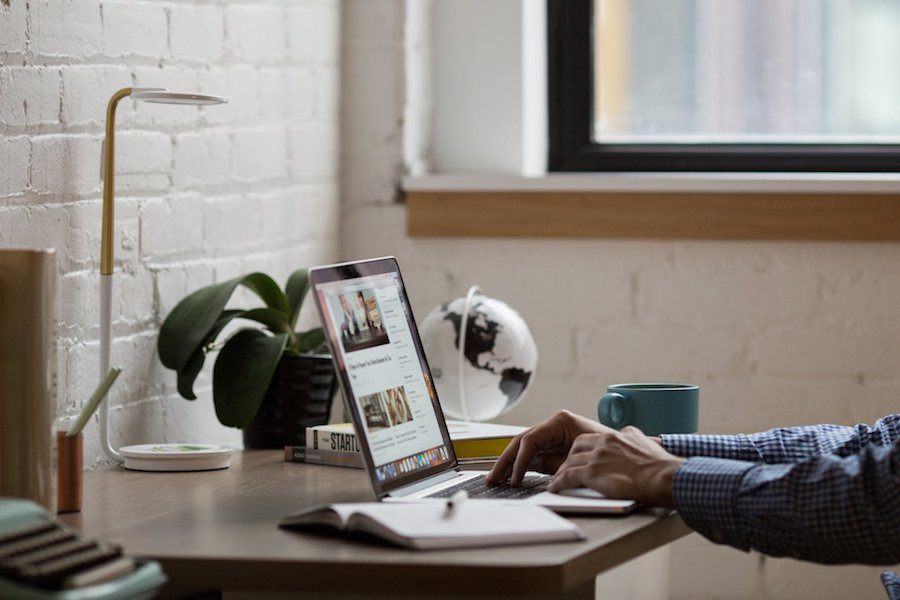 Here's my take on this:
Most people who get into drop shipping are looking to make a quick buck online because yes, drop shipping (if done right) can start generating revenue fairly quickly (in contrast to the other popular business models such as affiliate marketing).
However, there's another thing that's all the buzz in 2018 and that is cryptocurrencies.
Cryptocurrencies are all the hype right now and it's getting easier and easier to start trading cryptocurrencies with some many exchanges coming out.
Profits for cryptocurrencies are through the roof and while I also do like to do some trading with such coins and tokens, I'm still mainly focused on continuing and growing my online business.
So why am I telling you all this and what does the crypto-market have to do with drop shipping in 2018?
My idea is that many people who would have gotten into dropshipping this year, are now more focused on making 300% profits with cryptocurrencies.
In the world of "making money online', a lot of newbie beginners are here to make money and cryptocurrencies are the "new shiny thing" attracting many, many people to it.
This, in turn, will lead to more people moving away from drop shipping and other "traditional" online businesses models to focus solely on crypto.
What does this mean to me and you?
Much less competition!
Yes, I honestly believe that dropshipping is on its way back up now because we won't be seeing too many people trying to do drop shipping so this leaves us with a golden opportunity and a lot of untapped niches to focus on.
So, how can you capitalize off this?
You need to start your own dropshipping store.
Now, am I saying you should forget about cryptos and miss the opportunity to make some good profits on them this year?
Absolutely not, as I said; I am also (heavily) invested in cryptocurrencies but drop shipping and affiliate marketing are my main bread and butter so while the returns on crypto are fantastic, I will never abandon my foundation.
So to answer your question; can you still make money with drop shipping in 2018?
Yes, and it might even be easier to do so than in the past previous years!
If you are convened that drop shipping can still make you money in 2018, then let's take a look at some of the best ways to make it happen.
I have written a lot of guides and how-to tips regarding getting started with drop shipping so I won't go into much detail in this post.
Here are some of my best ones to get you started:
Proof Drop Shipping Is Here to Stay
If you want more proof and more confirmation that it is still very much worthwhile to do drop shipping in 2018, then take a look at what some of the most respected people in drop shipping are saying.
The below video is from my mentor, Franklin Hatchett, who I credit to be my main source of inspiration and he's also the reason why I now have a drop shipping business that makes me thousands every month (and growing).
If you want to know more about Frank and also get some of his tips in drop shipping, then take a look at his ever-growing YouTube channel and also see his latest drop shipping training program.
My Plans For Drop Shipping
I got into dropshipping late 2016 and started off making a couple of hundreds every month.
In 2017, I counted working on it and got to my peak sales in November 2017 when I grossed over $4,000 in sales on my drop shipping store.
In 2018, I will be focusing even more on this and I hope to be hitting the $10,000 per month mark very soon since as I said, I expect there to be much less competition in this space.
I am also looking into buying a ready-made store.
Luckily, I am now in a position where I can afford to splurge a bit on a ready-built / ready-profitable store saving me months of building something up from scratch.
I have not yet started looking and I can't confirm that I will go through with it but I am looking out for potential niches and stores and if the opportunity presents itself, I will be purchasing a dropshipping business in 2018.
Can You Really Make Money With Drop Shipping?
Yes you most definitely can. I don't care with all these gurus are saying that the boom is over for drop shipping, as I have been saying, they are usually say that so you can "buy" into their secret hack. Don't fall for this.
If you want proof that drop shipping can still make you money, see my results and results from other people I trust in my recent post: "Can You Get Rich With Drop Shipping".
There are case studies there of people doing $4,000+ a day and while I can not vouch 100% for these guys, I'll give you my word that these screenshots are real, and they are profitable as well! Speaking of which….
Is Drop Shipping Still Profitable?
The general idea is that drop shipping is said to be dead because of the increasingly high costs of Facebook Ads, while this is true (Facebook Ads are increasing in price) this should not be a deterrent for you.
If you know what you are doing, and you follow my training drop shipping training course, you can still be profitable both with Facebook Ads and drop shipping.
Sure it would be nice to get less than $0.01c clicks again, but $0.04c clicks like what I am getting (see below) is still good enough to be able to turn a nice monthly profit.

How To Make Money With Drop Shipping?
Read the guides I have prepared for you down below, I would also suggest you check out some YouTube videos by the guy above (Franklin Hatchett) and also Dan Silva from eCom Dudes.
Both a are great resources to learn and I myself learned the majority of my lessons from there (the rest I learned from experience), so while I am sure you will get more value in video format out of those two, here are my top guides which I write from my own journey here:
Affiliate Marketing in 2018?
Affiliate marketing has been my first love when it comes to making money online, and I will continue building my affiliate marketing business alongside my drop shipping business.
If you are into affiliate marketing, then take a look at some of my guides on getting started with this classic online business model.
In Closing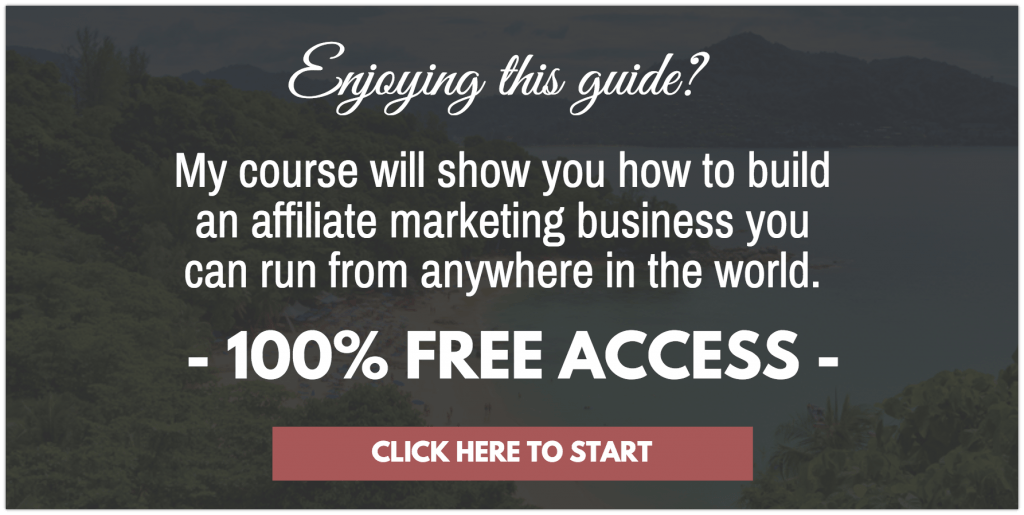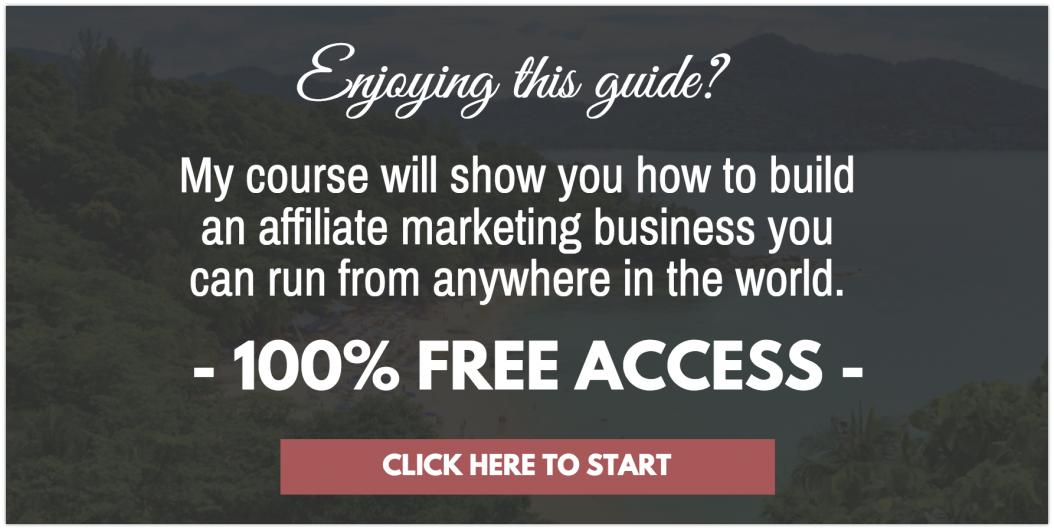 I'm going to keep this post short today but I hope I managed to convince you that drop shipping can really change your life in 2018.
Do not worry about what the "gurus" say. As I said you will come across posts and videos saying drop shipping dead but its far from the truth.
Actually, you will find that most people saying drop shipping is dead because they are trying to push another product on you to teach you how to "overcome" it.
We're just getting started here and it occurred to me recently that at some point in the future, making money online needs to become the norm and not a luxury.
Yes, everyone in the future needs to know how to make money online.
I know its a bold prediction but I honestly believe it and if you think about it, I'm, sure you will come to the same conclusion.
Just look at how the internet is evolving.
Anyways, enough rantings and predictions. I know you are buzzing to get started so go ahead and read my dropshipping guides.
There's enough material to get you started and get you going and if I missed anything, I urge you once again to check Franklin's YouTube channel.
Hope everyone is having a good 2018 so far.
Talk soon.