Welcome to my AliExpress dropshipping guide.
I've recently released a dropshipping for 2019 guide which will show you all you need to know and do to be able to make money dropshipping in the coming months, but today;
I want to dig a little bit deeper here and actually show you how to do dropshipping with AliExpress.
Again, if you do not know how / why AliExpress is connected with dropshipping, you should refer to my previously mentioned guide above.
Here's what you will be learning in this post:
How to dropship from AliExpress
The benefits of using AliExpress
The benefits of the dropshipping business model.
How to find your niche
How to set up shipping
and a whole lot more.
Ready to start learning?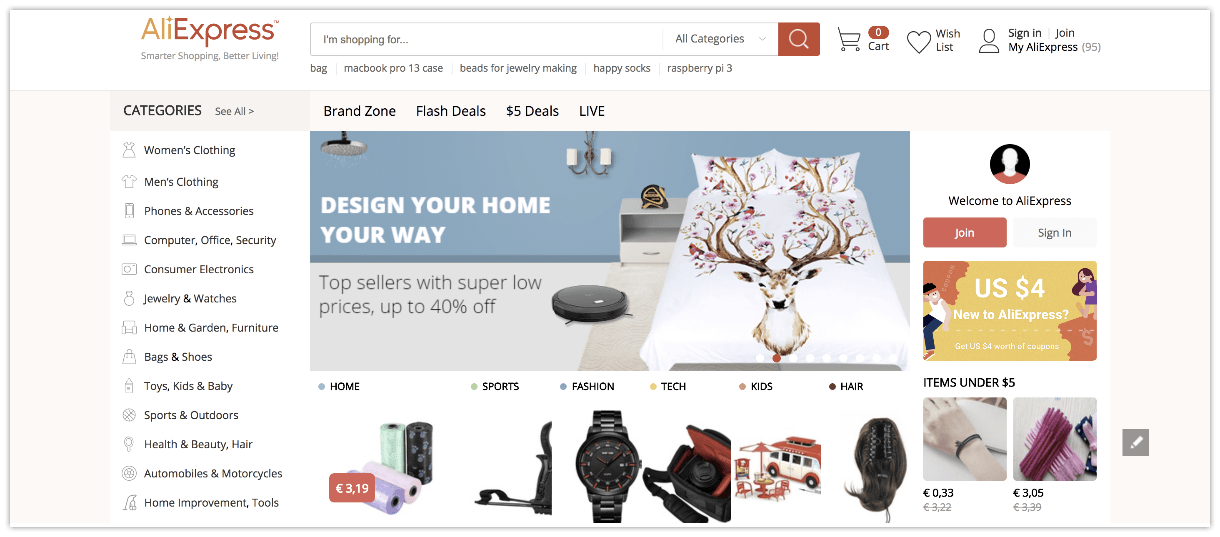 What Is DropShipping?
I've talked about dropshipping on my blog before, but if you're just hearing of this, let me give you a (very) brief introduction to dropshipping:
Dropshipping is the business model that allows you to use the internet to your advantage.
As a dropshipper, your main job is to sell products, and when the customer buys, you then purchase the product from your supplier and the supplier ships the product to your customer, all the while of course; you netting the profit for being the "middleman".
Unlike affiliate marketing, where you make a commission decided by the supplier, with dropshipping, you can set your own price and make as much money as you want.
Of course, it's good to mention not to go too crazy with your profit margins. Remember the internet is a big place with a lot of your competitors doing the same thing so always aim to stay competitive with your pricing structure.
Also, as a bonus tip for you here, remember that a $5 item can go for $20, which gives you a huge ROI, but a $50 set at $200 is just a plain ripoff.
Be smart about this and set your margins wisely; that is if you want to have a fighting chance of actually selling any products.
DropShipping With AliExpress: How To Become A Seller Online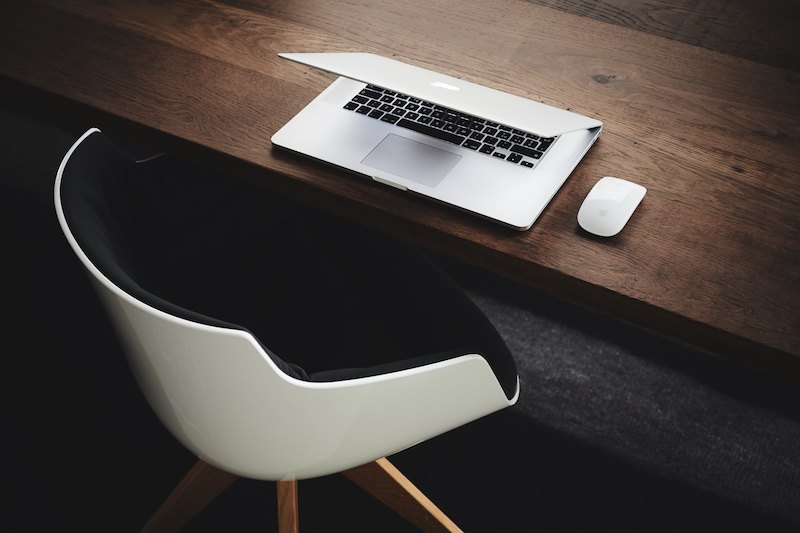 Why Is AliExpress Used For Drop Shipping?
Although I assume there are many other online shopping channels you can use to start your dropshipping business, AliExpress is one of the most highly rated and highly used platforms for dropshippers worldwide.
The reason; it's a reputable brand with hundreds of reputable, trusted sellers and think on Aliexpress are extremely cheap.
If you haven't been on there, then I suggest you visit now and start seeing how the low prices can really fuel your business if you start dropshipping with AliExpress.
4 Benefits Of DropShipping
You Set Your Own Price
As I just described, dropshipping allows you to set your own price, but again I have to warn you and advise you not to overprice your items.
It's great we get to pick our own profit margins, but you also have to keep in mind that consumers are very tech-savvy and they can easily find a better price if they wish to look.
It Can Be Run From Anywhere In The World
As the beauty with online business in general; very much like affiliate marketing, dropshipping can be run from anywhere in the world.
Want to travel the world and make money from your online business? This is a possibility, and nothing encompasses this sense of freedom more than doing drop shipping (although if interested; I suggest you also look into affiliate marketing".
You Can Make Some Serious Cash
Dropshipping can be a very lucrative venture. I for one love listening to the Shopify Masters podcast where they invite successful dropshippers to talk about their journeys and some of the numbers I start hearing are insane and extremely motivating.
For instance, the last podcast I listened to was of a seller making $100,000 a year simply selling women's boxer briefs. Weird but it works, which brings me to my next point on this;
Possibilities Are Everywhere
The internet is so huge that anything can be sold. With over 3 billion people online and god-knows how many products available; it's safe to assume that there is a "market for everyone/everything".
Also, if you are interested in getting started with dropshipping, one advice I would give you is to try and be as unique and "outside the box" as you possibly can,
From the Shopify Masters podcast I just mentioned, I once heard the story of a store that just sells "blue things", yes blue things – and the guy is making a killing!
Just something to think about and to get your creative mind flowing – think outside the box, and you will definitely start seeing the benefits of dropshipping.
3 Benefits Of AliExpress (When Used With DropShipping)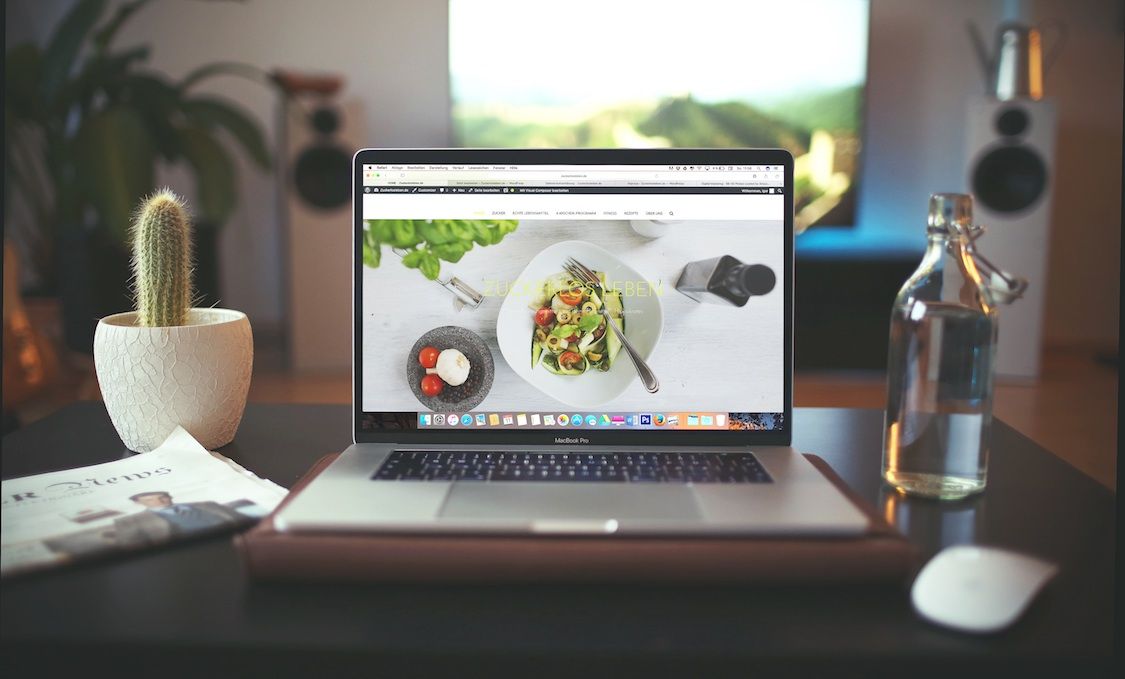 Ok, so let's go into detail here about why exactly people choose to do dropshipping with AliExpress. What are some of the benefits of using AliExpress as your "main connection"
It Can Be Automated
We will talk about how to automate your dropshipping business further down below but yes; AliExpress does allow you to automate 95% of your work with a simple tool I will be talking about below.
I don't know about you; but I value my time greatly, and if I can automate as much as possible with my online businesses, then this is already a huge step forward.
(We'll talk about this further down in the post.)
Products Are Of Good Quality
Yes, there are shitty products on AliExpress, but since it is used by such a huge audience from around the world and AliExpress having the "review section" alive and well; you can instantly tell which products people are buying and which have the best reviews.
Obviously, selling a popular product that is led by the customers is a huge factor in doing dropshipping; you do not want to be the one selling sub-par products, do you?
Free Shipping Is Amazing
One of the most surprising things about AliExpress is that shipping is either free or extremely cheap.
This is a huge WIN for me as an incentive to my customers, I do offer free shipping which makes for a much easier sell.
Yes, delivery from China with free shipping can sometimes be slow but I rarely get any complaints. I also offer the "premium" shipping model which if the customer chooses, he can pay for fast shipping, and I will then buy faster shipping when ordering the product.
How To Start DropShipping With AliExpress
Ok, are you convinced that dropshipping with AliExpress is a gold mine that you can tap into? If so, great!
Let's now look into on how to get started:
Pick A Niche To Get Started
The first thing you should do is to pick a niche – but what is a niche?
A niche is an industry, or better yet; an industry within an industry.
For example, use the aforementioned "women's boxer briefs" dropshipping store. That store is in the women's fashion industry, but they tackle one (very) particular area of that industry and it works.
In a nutshell, that is what a niche is – but how do you find yours?
The best thing to do is to visit AliExpress and see what they have anything available that you would like to sell.
Ideally, you pick something that you know very well. For instance, if your hobby is jogging, then jogging accessories, trainers, exercise clothing, etc. would be something suitable for you.
This is not a rule, but picking something that you actually know about and like can help you last and keep you excited for the next steps:
Get Shopify + Oberlo (Your Main DropShipping Tools)
What Is Shopify?
Shopify is the online store builder used by many either to start their own store selling their own inventory (i.e. not through dropshipping) or, thanks to their nifty tools; it can also be used by us; the dropshippers of the world trying to make it happen.
Yes, Shopify can be used as a dropshipping tool and it will allow you to create some great looking stores rather quickly.
The catch is that it's a paid tool, although you can use it for free for the first 2 weeks – you can see more about Shopify's pricing structure here.
But how do you populate your dropshipping store with products if you do not have any?
That is where Oberlo comes in.
What Is Oberlo?
Earlier I told you that dropshipping with Aliexpress can be automated and that is because of this little tool.
What Oberlo does – in a nutshell – is this;
You import (with a click of a button) the AliExpress products you want to sell,
A customer buys your product (from your Shopify Store),
Shopify sends you payment to your PayPal,
Oberlo finds the item on AliExpress,
Fills out (automatically) the customer details,
Buys it from your supplier on AliExpress and finally
The supplier ships it to the seller's address.
The best thing about it is that you can automate this process with just two clicks, not exaggerating here; just two clicks. One to order, one to finalise.
You might also be glad to hear that Oberlo comes free with Shopify (for your first 500 products, which is more than enough).
This is a great tool, and I can't imagine running my dropshipping business without it. Their free ebook (which you can download right here) was what first got me introduced and curious about dropshipping.
You can see my detailed, in-depth Oberlo review here.
How To Drive Traffic To Your Drop Shipping Store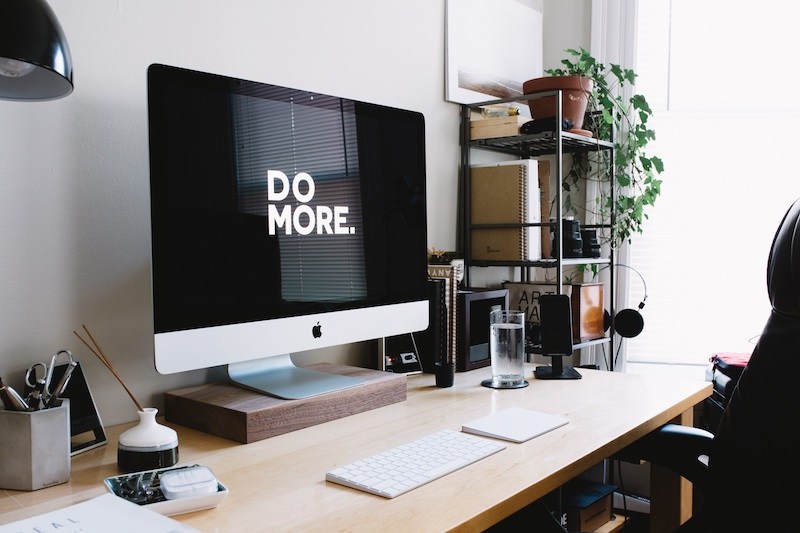 Last but not least, even though dropshipping is rather "an easy" thing to set up, the hardest part of it all, as with every other online business, is to get traffic i.e customers.
There are many ways to get traffic to your site/store so I won't go into detail about that now but some of the most popular ways to get traffic and ones I use as well are:
Social media
SEO
Paid ads.
A healthy mixture of all these three can get you going instantly; then you just need to do more of what works and focus on that to grow and get even more traffic.
I agree; it's not as simple as I am making it out to be, but there is a lot of information out there on how to get traffic. I'd also suggest this great guide on how to get traffic to your Shopify store on the Shopify blog.
Tools And Resources To Learn About DropShipping
Ok, before I close off this mini-tutorial I have for you here, let me just say that dropshipping is a skill that you have to learn and master before you start seeing any significant progress and life-changing income.
Having said that, the internet is filled with resources and training you can get to learn all you need to know, and some of the best resources I recommend for you to read right now are these:
Closing Words
Thank you very much for reading my guide on how to do dropshipping with AliExpress.
I myself am still learning as much as I can and I will continue publishing on the dropshipping page as soon as I get my hands on more ideas, tips and tricks to build a successful dropshipping business.
With all the interest I am getting about dropshipping, I'm also thinking of writing an eBook about dropshipping and how to do it so if you're interested in that;
Feel free to join my email newsletter so I can send you more information on that soon.
Thanks again for stopping by – please leave any questions you may have down below.
3HUNDRD