Data and analytics, without them, you'd be hardpressed at growing a successful ecommerce website. Take the dropshipping ecommerce business model, for example.
Without looking at the numbers you garnered through your paid ad campaigns, you'll never be able to validate which among the ad creatives you used (or the audience you targeted) are bringing you engagement or sales.
You need to have the metrics in front of you to make sound business decisions for your dropshipping business.
This point is even further confirmed by how comprehensive dropshipping guides are, one way or the other, always talking about the various metrics that you need to be monitoring.
While there are several metrics that you need to be tracking, in this guide, we're going to share with you five of them.
Let's hop right in.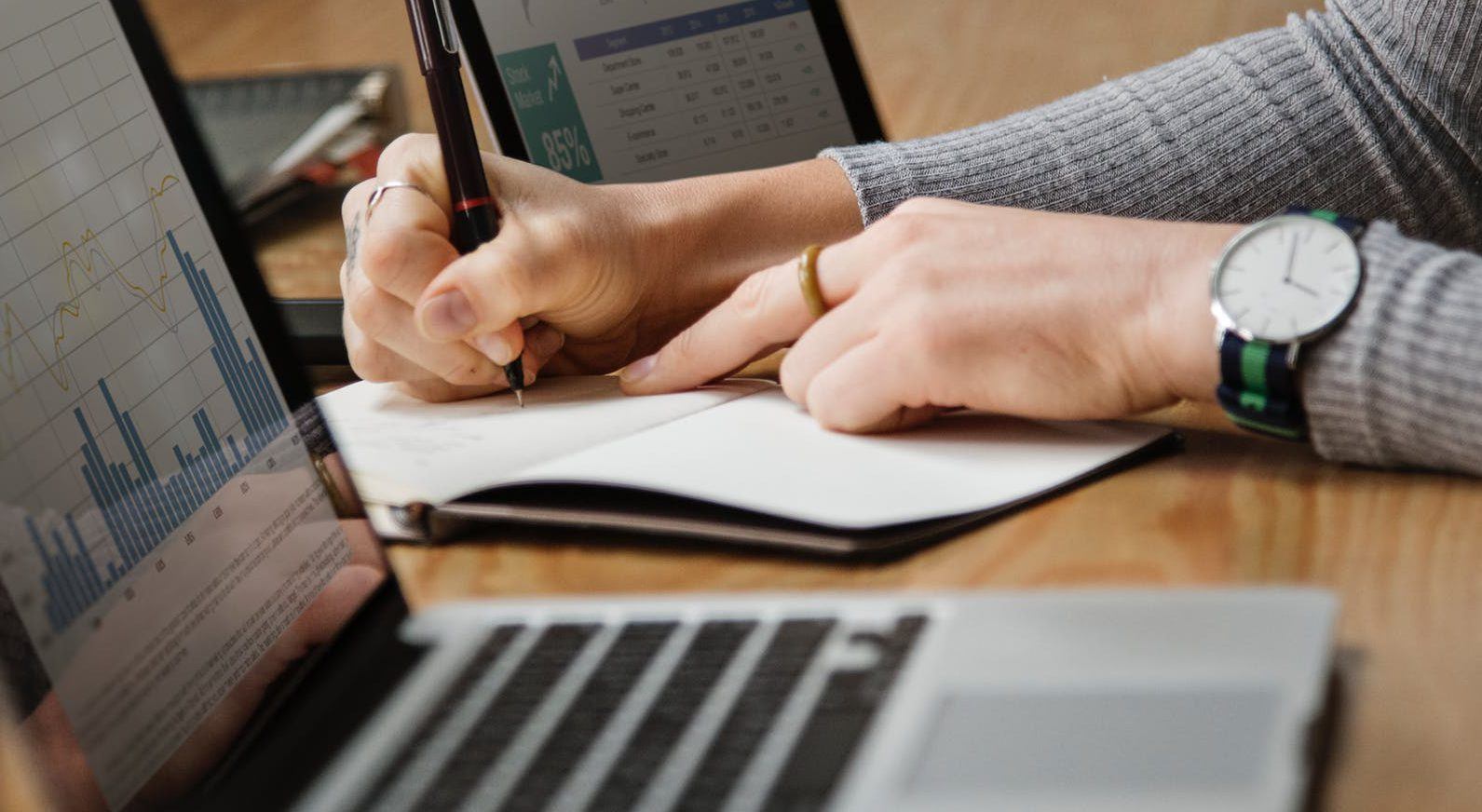 1. Page Load Speed
If you want more site visitors to convert into buyers, you need to give them a good user experience when they interact with your website.  
Based on statistics, 40% of site visitors will abandon a website if it doesn't load within 3 seconds. That's almost half of your potential customers going down the drain.
To help you avoid that from happening, you need to track your site's load speed with tools like PageSpeed Insights from Google.
The tool analyzes your website for issues that are affecting its performance. Just type in your URL, click on "Analyze," and you will see the analysis results.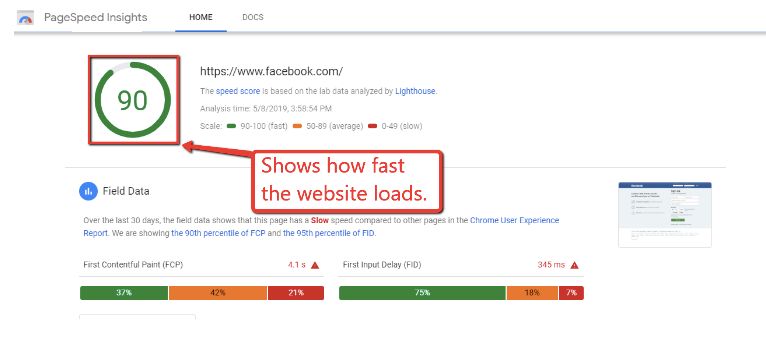 The tool will also give you recommendations on the specific areas that you need to improve for better website performance.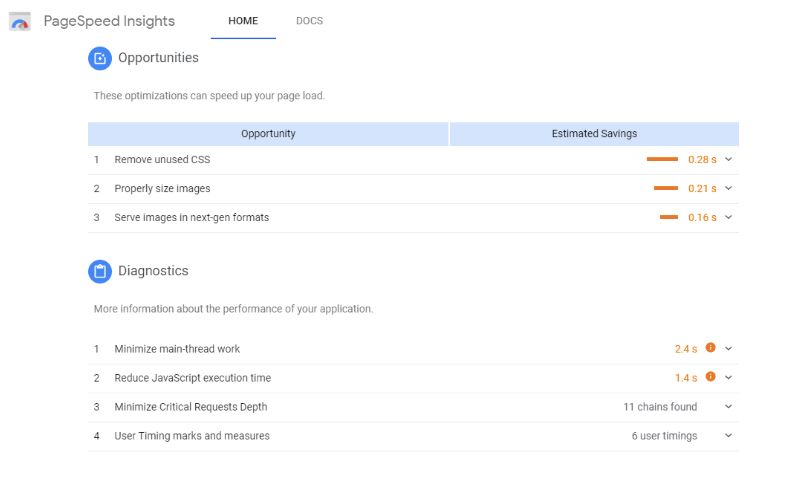 Here are a few other tips you can use to improve the load speed of your ecommerce website:
Assess your web hosting plan: Consider upgrading to premium plans from your web hosting providers if they offer features that can optimize your site's speed such as higher processing power and bigger memory.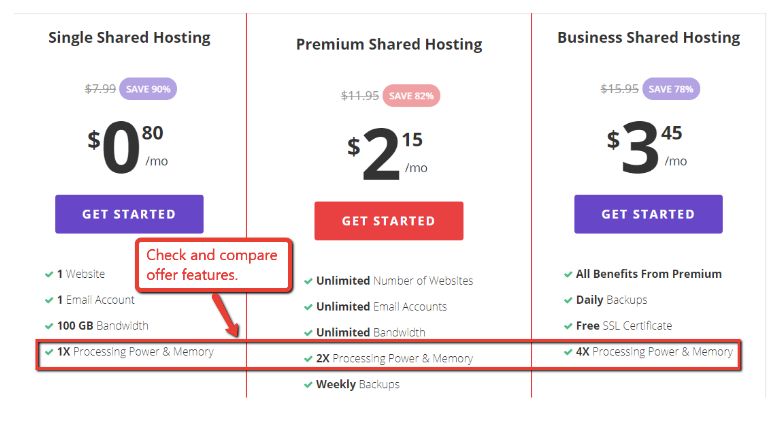 Compress website images: Compressing your images can help make your load speed faster.
2. Bounce Rate
Your site conversions are bound to decrease if your visitors leave your ecommerce site without acting on your conversion goals.
Having a high bounce rate could mean that your ecommerce website isn't meeting what your visitors are looking for.
There are several reasons for high bounce rates:
Flooding your website with pop-ups

. Instead of engaging your visitors, you will only annoy them if you flood them with pop-ups. It'll just prompt them to click away.

Poor content

. If your content has poor readability, visitors might not comprehend the value you are trying to convey, and they'll only get confused.

Your paid ads are targeting the wrong keywords

. When your paid ads are based on the wrong keywords, then you are bound to attract the wrong kind of traffic — irrelevant ones. This, of course, will skyrocket your bounce rates since your web visitors will only click away immediately after arriving on your pages.

No CTA

. The goal of creating content is to get your site visitors to act on your conversion goal, but if you don't lead them to your Call-to-Action, then they might get confused about what they should do after reading your content. In such cases, they will just click away. Don't confuse them. Lead them to the right action.

Poor Web Design.

Your web design should be optimized for better user interaction —  one that allows for easy navigation — doing so can ultimately lead to you getting better conversions.   
To figure out which aspect of your website you need to improve, you can use an analytics tool like Google Analytics.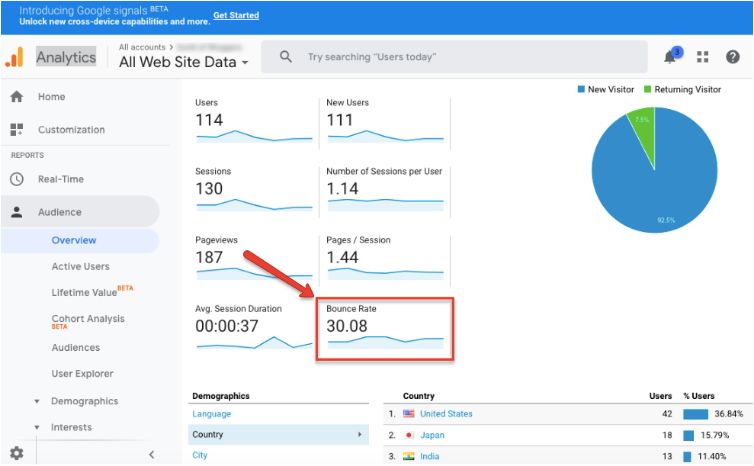 As you can see, by using Google Analytics, you can determine what your site's Bounce Rate is (among other pertinent data). With the numbers in front of you, you can start making adjustments to your ecommerce site.
3. Traffic
Having a good amount of website traffic might not be THE most important metric to track, but it sure is important.
After all, if your ecommerce website isn't getting any traffic, then that means you also won't be getting any sales.
Having a clear understanding of the kind of traffic you're getting is also important.
For example, in addition to knowing that you're getting traffic, you also need to know where your traffic source is.
Is it coming from the social media platforms?
From your paid ads?
From the search engines, perhaps? Or are you web visitors visiting your website directly by typing in your domain on their browsers?
These pertinent details will tell you if the web traffic you're getting is relevant to your business.
For example, let's say you're running a brick and mortar business where you're serving people in the United States, specifically in the state of California. If you're getting traffic from other countries like South Korea (for whatever reason), then you'd know that the traffic you're getting isn't relevant.
Using an online tool like Similarweb can help you with just that.
By typing in your website in Similarweb's search box. It'll give you some insight about your website's traffic (among other crucial data).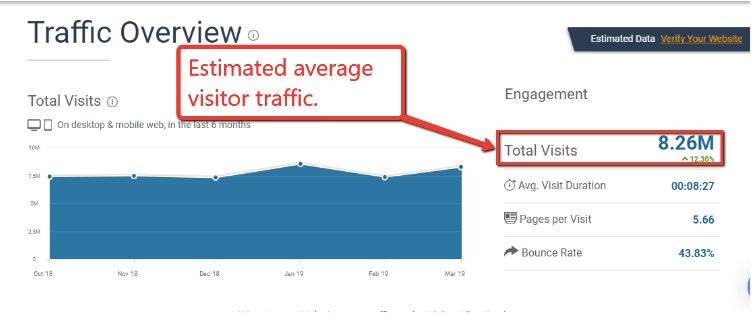 You can also look into capitalizing on your social media accounts especially if they are driving in significant traffic.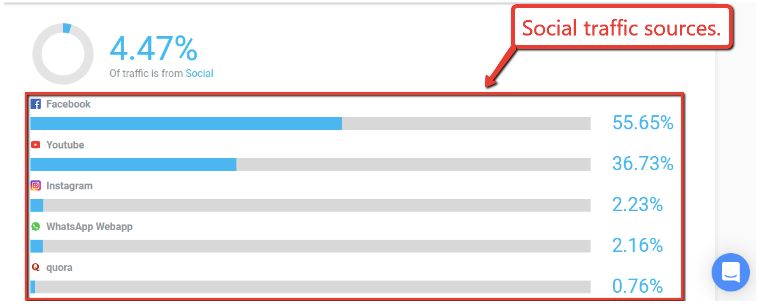 Along with the average visitor traffic that your website generates, you also need to know how long they stay on your site.
If your site is getting high bounce rates, check the site elements that are potentially leading them to click away.

These numbers will give you a better view of the composition of your website traffic.
The more you learn about what makes up your website traffic, the better equipped you'll be with knowledge on how to engage them, or convert them into paying customers.
4. Cost Per Acquisition
Do you know what won't make sense?

It'd be you spending $15 to acquire a customer, only for the customer to buy a product worth $10.
You'd have a negative ROI.
Given enough of this instance, you are bound to close your ecommerce store.
You need to know your cost per acquisition since it'll tell you if you're really making money despite all the sales you're getting.
Not only that, but knowing your CPA will also tell you which among the platforms you're operating in makes more sense — finance-wise.
For instance, your cost per acquisition through Google ads may cost more compared to acquiring customers through Instagram.
With that (all things considered equal), you'd be better off using Instagram since acquiring customers there is cheaper.
This will also help you determine the next steps you need to take, make better decisions, and come up with the best approach to make customer acquisition more cost-efficient.
Here are some factors that can affect your CPA:
Marketing budget

Product margins

Ads (Par per click, social, marketplaces, affiliate, etc.)

Operating costs
You need to understand your cost per acquisition to know how much you can and are willing to pay to acquire customers that will ultimately lead to sales.
Consider these tips to improve your CPA:
Make dedicated pages or landing pages for your products and conduct split testing to check which pages are driving more conversions.

Divide your marketing campaigns to help increase your spending on top performing pages and place them on hold if they are getting negative returns.

Run several types of campaigns since different kinds of traffic can convert better or they may cost less.
5. Conversion Rate
Your conversion rate is one of the most crucial metrics that you need to look into if you want to increase your visitor traffic and grow your ecommerce business, among other things.
The term "conversion rate" can refer to a lot of things, btw:
Sale

Add to carts

Abandoned Carts

Signs up to your newsletter

Added to wishlist items

Subscription sign-ups

Social media shares

Other conversion goals or events
It's crucial to track your conversion rates since it tells you whether your website is managing to turn your web visitors into paying customers.
If you're struggling with your conversion rates and are needing help with it, here are a few tried and tested tips you can use to improve your conversions.
Include trust badges on your website to win your site visitors' trust and establish credibility.

Simplify your checkout process. Offer different modes of payments to help lessen buyer objections and include only vital fields.

Do a split test or A/B test on your web elements and pages. For example, through A/B testing, you can determine which

call-to-action button can convert

your visitors into paying customers better.
What's Next?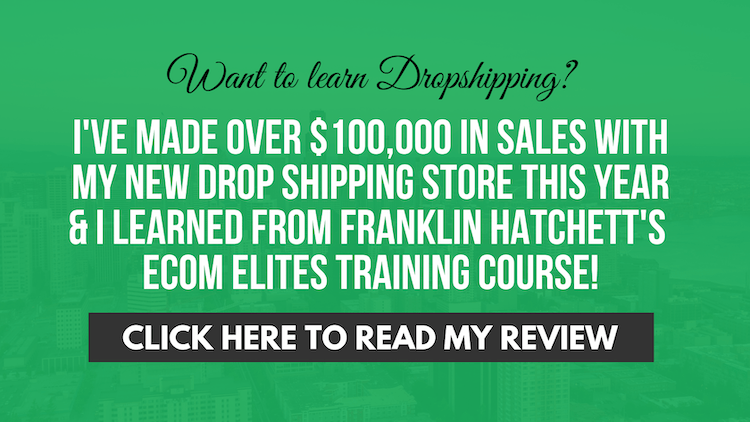 There are many website metrics that you can measure to optimize your ecommerce website — the metrics above, however, are a good starting point for you to monitor.
Just remember that running an ecommerce store requires constant analyzing and tweaking to meet the dynamic nature of your customer's demands.
Once you get the hang of it, you will have a better understanding of your ecommerce website metrics and how you can improve them to grow your business.  
If you have comments that you'd like to share, please do so in the comments section below.
Cheers!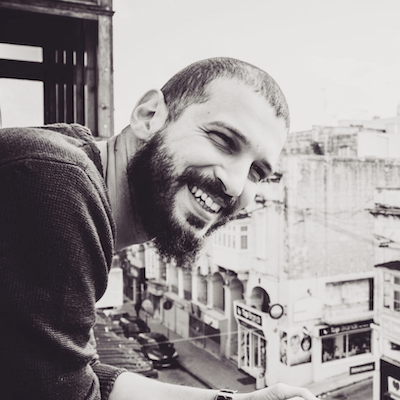 Since 2011, I've been learning how to make money online with affiliate marketing. This website is where I share everything I know and all I will learn along until I reach my next income goal of $30,000 p/month.