The internet is a pretty amazing place.
Every day I come across more and more ways anyone – anywhere in the world – can make a few extra $$$ online.
Today I am doing my Foap app review, an app that allows you to quickly and easily add a few extra coins to your coffer by selling your digital photos online.
But is Foap all that is hyped up to be?
Well, let's find out.
In this review, you're going to find out:
What the Foap App is all about
How to use it
How to make money with it (by selling your photos)
A few pros and cons which I think you should know about
How to get started and;
I'll even tell you how I make money online, just in case that's what you're here to learn?
Let's get started…
What is The Foap App All About?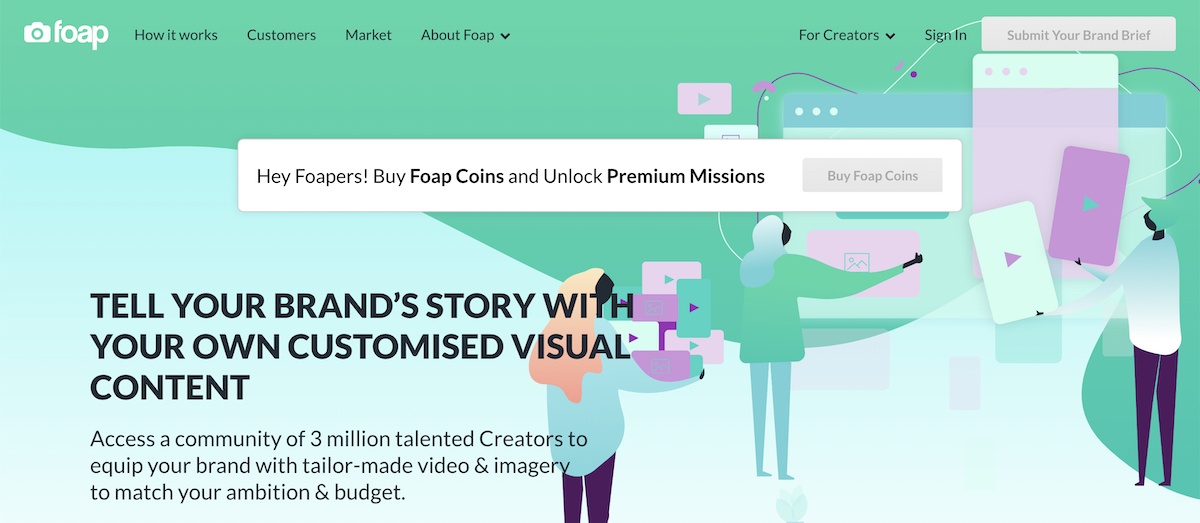 The Foap App is basically an app that helps people sell their photos and videos to other people and businesses.
Times have changed a lot as we have gone from selling items face to face to using apps instead.
Foap isn't exactly new though as they were first released back in September 2013.
According to Google Play they have had over 1 million downloads and have an average rating of 3.8.
I do like the sound of Foap as anyone can use it, you can take photos using your phone and then be able to sell them easily.
You don't even need to be a professional photographer so anyone with a mobile device can use it which makes the appeal greater.
How Does The Foap App Work?

You're probably wondering how this app works and luckily there isn't too many steps nor is it complex to get the hang off.
As long as you have a mobile phone your good to know. I have also gone ahead for the purpose of this review downloaded the app so I can clearly explain the steps and how it all works.
First things first you are going to need to install the app. You can do this by going to the app store on both the App Store for Apple and also Google Play for Android. Once you have found it you will need to download it which takes a few minutes to do.

The second step consists of you making an account which you will be greeted with once the app is open. You have the choice between manually creating an account or signing up with Facebook, either way, is easy to do.

Once you have signed up you be ready to go, I was surprised to find it is easy as that. You can find or take a pic using a phone and upload to start making money.

There is a small process in place where once your photo is uploaded you will need to write a small description to explain what the photo is about. You will also need to add tags and a license. Adding tags makes it easier for your target audience to find your photos.
Is Foap More Than Just A Selling App?
When I signed up I was surprised to see a newsfeed as while the main aspect of the app is selling photos another one is the community.
This gives you the added benefit of more exposure and leading on from that more sales. So as you can see this is a feature that is worth investing your time in as building a following will make it easier for you to make more money.
As your photos sell, your credibility will improve also leading to more followers and more people viewing your photos.
The way it works is kind of like most social media platforms like for example on a similar platform called Instagram you may be aware that as when people get more likes and engagement Instagram notice this and put you on the featured pages, this is quite similar to Foap as it involves photos (apart from the selling part of course).
How Much Can You Make Using The Foap App?

Each photo on the app sells for $10, so you won't be able to adjust the amount you would like to sell one for.
Of that $10 each party gets 50% so you will receive $5 and Foap will get the other $5. Let's say you sell 5 photos you would get $25 so the payment system is very easy to understand.
As for payouts you will get paid out on a monthly basis via PayPal.
How this works is you will need to have requested a payout before the 15th as that is the cut off date, payments will then be processed at the end of the month.
So if you do miss this date and cash out on the 16th for e.g you will need to wait until the end of the following month.
Pros & Cons Of The Foap App
PRO 01: Easy To Work and Earn With
After reading this Foap app review, you should have a clear understanding of how it works and that is because the app does keep things simple.
There aren't any lengthy procedures where it takes hours to get photos up or anything like that, it's all straightforward. You also know how you get paid, how much you get paid, and when you get paid which is good.
PRO 02: Pays Out Via PayPal (Quicker and Safer!):
Another positive I can pick out is the fact that the app pays out via PayPal. What is great about this payment method is you can get paid faster and it's also much safer.
Cheques can be lost in the mail and the bank transfers can occasionally go well, so there's much less margin for error.
The only issue if you are picky is the date in which you are paid and if you don't cash out in time, you may have to wait for up to 45 days for a payment which can be too long for some people.
CON 01: Takes Time To Build Your Reputation
This is a hard one as Foap for me ticks all the boxes you look for in extra income opportunities however there is a con of some sort then taking time to build your reputation is it.  
As with every social media site you will need to invest time to get more followers as this is where your sales are going to come in, it's not an app where you can make an account and start making $100 a day, it's going to take time.
CON 02: No Guaranteed Sales
Now I know your an awesome photographer who can take a photo or two. However, the thing is there are no promises that your photos will sell.
While success with this app isn't guaranteed, it is possible to make money with Foap
What is great is that the app is free so you can sign up and basically see how you get on. You do also have the use of the community which is a big feature to the app to utilize.
Can You Make Money WIth The Foap App?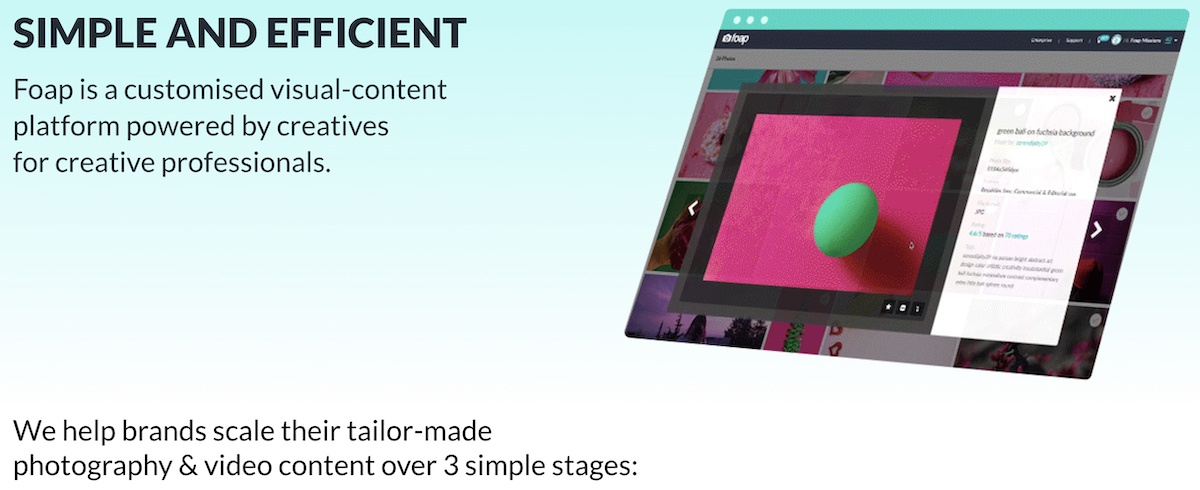 The Foap App is a legitimate app with 5 years of experience behind them. They have a history of paying which is good to see and they also average nearly 4 stars which is also positive.
There isn't too much you can go wrong with on this one, the opportunity is free and somewhat unique to others I have tried as most selling apps revolve around clothes and physical items.
If you are interested in taking pictures and earning a few extra bucks then check them out and see how you get on.
If you aren't interested after reading this review and looking to make consistent paychecks each month completely passively then keep reading on to find out more.
Are There Any Better Ways To Make Money Online?
While the Foap app is definitely a great way to make money online, I see one issue with it that I think you need to know about;
While you can most definitely make money with the Foap app, it's not "passive" income.
I make a full-time income online, and I do this because I created myself a business, and not a "job".
Nowadays I get paid each and every day to do very little work and it's all thanks to affiliate marketing.
I won't go through this now as it's pretty irrelevant but if you'd like to learn more about affiliate marketing, then I recommend checking out my affiliate marketing guide here.
Foap App Review: Final Words
I hope you enjoyed my Foap app review.
If you have any questions, be sure to let me know down in the comment section below as I'd love to help you get started.
If you're serious about making money online, I also suggest you jump on my daily email newsletter. This is where I show all that I'm up to (along with all the wins and failures) to build my online business.
You can join my email newsletter here.
Talk soon.
Christian Lee.