13

min read
These past 5 years, I have been using blogging and affiliate marketing to make my monthly income. Which has worked out great!
Recently, though, I have decided to try my hand at Forex trading (which I will explain what this is later).
I've never done FOREX trading in the past as I never quite understood it, but for some reason (maybe out of boredom but mostly curiosity), I decided to check this thing out.
Today, after having a few months of Forex trading under my belt, which please note does not make me an expert in Forex trading, I will be telling you about the differences between Forex and affiliate marketing and which is the best of the two to make money with (as a beginner).
Again; I am only talking to the beginners here from a beginner's point of view (when talking about Forex). I have some experiences and thoughts to share about the two but I know that I have a lot more to learn about this forex trading thing, however; I do think I have enough information to guide a newbie in these businesses.
Forex or Affiliate Marketing? Which Is The Best Way To Make Money?
What Is Forex Trading?
The term FOREX is short for "foreign exchange" trading, which means that as a Forex trader, you will be trading (buying and selling) pairs of currencies if you think that one currency will weaken or get stronger against the other currency.
If it sounds a bit too complicated, it's because it is.
I have read so much these past few weeks about Forex and how it works and although I did learn the basics, I know for sure that there is a lot more to go.
To make money with Forex, you're going to need to:
Have a basic understanding of currencies,
Know how to buy and sell depending on the prices and world events,
A Forex trading broker and also;
A trading platform.
The process is this:
You get yourself a free account and use "fake money" by creating a demo account with a trading platform. I suggest either Meta Trader 4 or Meta Trader 5 for this.
Spend a few weeks or even months practising how the whole thing works and see if it's something you want to try.
If you find yourself successful (with the fake money) and want to get started with real money, then you're going to need a broker; which I am currently using Alpari as my trading broker.
What I Like & Dislike About FOREX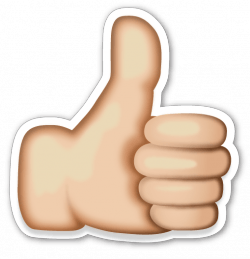 Fast & Exciting
The currencies are being traded 24 hours a day from Monday to Friday and they are fast, which means that currency prices can go up and down in just a few seconds resulting in an instantaneous loss or income of money.
Some may not like this but I like the whole "risky" side of it. I find it very exciting and very addicting too!
Money Can be Made Quickly
If you know what you are doing and if the gods are smiling on you today, then you can be making $100s of dollars in a day instantly (if you pick the right stocks).
I have been making money online for a while now and I've never had such fast results but please beware; as I will talk about very soon; this can also be a bad thing.
It's Easy To Get Started
All you need to begin trading is the things I mentioned above:
A broker
At least $100 to open an account and
Some guts.
Yes, it does require guts to be good at this; along with patience and calmness!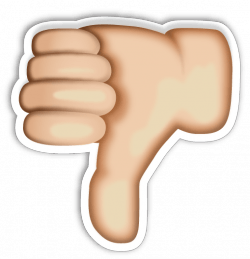 Most of my "dislikes" all come from the "other side of the coin" of the "likes". Here is what I mean:
It's Damn Fast
As we discussed already, Forex is damn fast; which means that if you are sleeping (and you have not set up your "stop loss" triggers which will sell a trade if it starts losing money), something that has happened to me a few days ago will happen to you: go bankrupt!
If a currency keeps going down and down, while you are away from trading (I was asleep) it can bankrupt your whole project. I lost €345 in 1 trade simply because I was asleep and didn't have the "stop loss" option ready to fire.
Shame on me, that was my mistake and a lesson learned. I had a few good days of trading and got a bit cocky so the market bitch slapped me down to the ground.
So yes, be very aware of how fast things can go up and down. If you don't want this to happen to you, either:
Make sure you have enough money in your account (free margin) to cover your losses.
Put the "stop loss" trigger on.
Or don't go to sleep while you have risky trades happening.
Money Can Be Lost Quickly
As I've just mentioned, you can go bust in a few hours if you are not careful and do not have the knowledge of how the market works.
That is why it is highly recommended you start out with a demo account first and get used to the market and how it moves before you put in real money.
So What Do I Think Of Forex Trading?
It's fun, risky and adventurous for me and I love it.
While if you are a complete beginner I would advise you to take some time (months) to learn this whole system, I have to admit that it sure is great to trade Forex currencies.
I am under no impression that I would become the next Wolf of Wallstreet at this and I don't want to, but I am very confident that if I keep learning and doing the right moves and deals, I will be netting around €50- €100 a day. And I am sure you'd like that for you as well.
So if you want to try trading, again; download the MetaTrader app (version 4 or 5) and give it a try.
Main Points Of FOREX Trading:
Easy to get started.
Money can be made fast.
Money can be lost fast.
No guarantee of a steady income.
It's a risky business (but profitable if you know what you're doing).
Now, let's see how FOREX compares to affiliate marketing.
What Is Affiliate Marketing?
Affiliate marketing will forever have a special place in my heart because that is what I have been using, continue to use and probably will use it for as long as I live to make an income for myself and for my businesses.
The whole process of affiliate marketing is simply finding a product that is sold online, which also has an affiliate program, and then selling it to your niche targeted audience that read your content (also related to your niche topic).
This is similar to the "work for a commission" type system in the "offline world".
You sell product x which costs $100, and you make 15% commission on it, thus resulting in $15 for every sale you make.
Make 10 sales a day, (which is a very low number, but not as easy as you may think either) and you are looking at a profitable monthly income which you can even live off and continue to grow.
How To Get Started Making Money With Affiliate Marketing
You are going to need 4 things to get started and that's:
A topic (or industry)
A website
Traffic (which yes does take time to build) and
Effort on your part (no, affiliate marketing is not a get-rich-quick thing; forget what these products tell you)!
Allow me to explain in brief what all those mean:
A Topic:
Yes, you can sell anything all the time as an affiliate marketer but the way to build a business around it is by picking an industry (it could also be your own hobby and passion) and focus on that.
Let's say you like "fishing", just think of all the information about "fishing" that you can share and also think of all the product that tie into fishing which you can sell.
You can literally sell anything from fishing rods to fishing boats and it will all be under the "fishing" umbrella.
A Website:
You are going to need a website to do affiliate marketing properly. You can post links on social media but that method is on the way out because social networks are banning affiliates left and right from posting links.
A website is not hard to create I promise you, I've created dozens of them and run around 5 of them now.
All you need to do is to get started with WordPress (which is the best platform) and go from there. I won't go into detail about how to create your site here, but you can get started with SiteRubix and they will also provide training on how to get it set up.
Traffic:
This is the magical key that will open up the possibility of making an income with affiliate marketing. This is where it all comes down to and where, unfortunately, most people fail and give up.
You are going to need traffic to make money with affiliate marketing. I don't care what you've read, what you've heard or what you think; the truth of it all is that you need traffic.
By traffic I mean you need to create your content (find out how to create the best content here) and have it ranked in search engines and shared on social media that will get readers to read what you are writing (and yes selling).
Now I won't go through the whole process of this here as this subject will take more than a blog post to cover, but I do have some free training that you can take to understand the basics of it all.
I suggest you take a look at my review of Wealthy Affiliate and see what it can help you achieve with regard to creating your affiliate income.
Effort:
Everything takes effort to accomplish at a high level and this is no different. Along with effort, I also left a word out and that is patience.
Are you willing to work for 12 months now and not make a penny, then making $10,000 a month for the rest of your life?
I'm sure everybody will agree that they will but I am also sure that few rarely do it. I know because I mentor students and the majority of them quit (typically just a few months before success strikes).
As an affiliate marketer, your job is not to sell (surprise!), but to deliver information about products that are related to your industry!
This site is a perfect example of this process; I do product reviews for online entrepreneurs and I deliver an honest, up to date and legit review they can follow. I am not selling the program, I am just sharing my experiences with it and what I think. That is it!
That is how I make my money, I'm not a salesman, I'm an educator!
Got it?
Now, here are my likes and dislikes about affiliate marketing: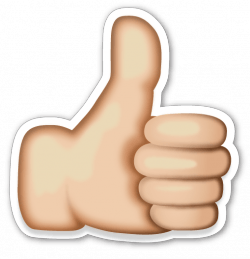 Free To Get Started
Contrary to popular belief, affiliate marketing can be started for free or if you want to be a "baller" about it, you're only going to need a domain name and some hosting which will cost you around $100 a year!
That is it, in its simplest forms.
Obviously, there are more products and services you can buy to learn from and to use to grow your business, but the entry level cost of being an affiliate marketer should never exceed $100, and I'm going to tell you how soon.
There Are 1000s Of Product To Sell
Yes, as an affiliate, you have access to thousands of products that you can sell, if not millions!
Just look at the Amazon Marketplace alone and know that you can sell anything you see on there to your audience and make a healthy income of that.
I know people that are making $10,000 a month just using Amazon and he's only 20 years old, You can see that story here (which is amazing).
Just find what product you want to promote, find the affiliate program for it (most likely it has one already) and start promoting it.
You can see a list of the best affiliate networks for beginners here.
It's A Steady Income
Sure your affiliate income may not be as steady as a regular job but no business is. You may have dips and highs every month or so but you can expect to have the same consistent (growing) income each and every month if you do things the right way.
Unlike FOREX, affiliate incomes takes time to build but it's relatively stable. As we saw with Forex trading (which can go up and down in minutes), this is not the case with currency trading.
The Differences Between Forex And Affiliate Marketing?
The main differences I've observed as (and let me be clear about this); a beginner Forex trader and an experienced affiliate marketer are that yes, money can be made with both of these businesses.
If you want fast money, try FOREX but beware you may lose fast money as well (make sure you get skilled).
If you want to build a steady business that grows (with effort), go with affiliate marketing.
Why Not Both?
Well that is what I am doing as well, both; but… I started trading FOREX just out of curiosity and not to make money.
I have saved up some money for this venture and I was ready to lose it all so I wasn't super dependent on it and if you want to get started with Forex I suggest you do that too (as well as spending a few weeks practicing on a demo account).
I will never leave affiliate marketing as I love it and it's my main bread and butter right now so I will always suggest you consider it if you want to make money, but I also like the results I am seeing from FOREX so I'll keep "playing" with it for now.
Once I have a few more months in FOREX, I will probably write another post based solely on my experiences with how much I've invested and how much I've earned and show you my methods for the result.
Which Is The 'Safest Bet"?
The safest bet would be affiliate marketing for sure. It has $0 cost to start with and if you work hard at it, you can steadily create a growing passive income in the thousands if you wish.
While FOREX is exciting, it sure is not safe.
My Final Thoughts
Thank you for reading this post where we looked how FOREX or affiliate marketing can be used to make some decent income online.
I have faith in both but as I've said in this lengthy article, they both have their pros and cons and I suggest you take things lightly and make sure you know what you are doing in whatever field you choose to start.
As always, be sure to subscribe to my email newsletter list so I can send you more "online business advice" posts that I publish on this blog every week or so.
Thanks again.
Talk soon!
Mr 3HUNDRD