As with every other task in the "business world";
Bookkeeping is being outsourced to online freelancers around the world.
Today, I am going to share with you how to get started (& make money) as an online bookkeeper.
If this is what you're looking to do, here is what I have prepared for you in this guide:
What do (online) bookkeepers actually do?
How much do online bookkeepers earn?
What tools you need to start an online bookkeeping business
Where to find online bookkeeping jobs – and;
Since I know we have people from all over the world here, I will also list a few websites which will hire you as a bookkeeper splitting them for "international"| readers and also for aspiring bookkeepers in the US.
Want to know how to make money with your bookkeeping practice?
Read on…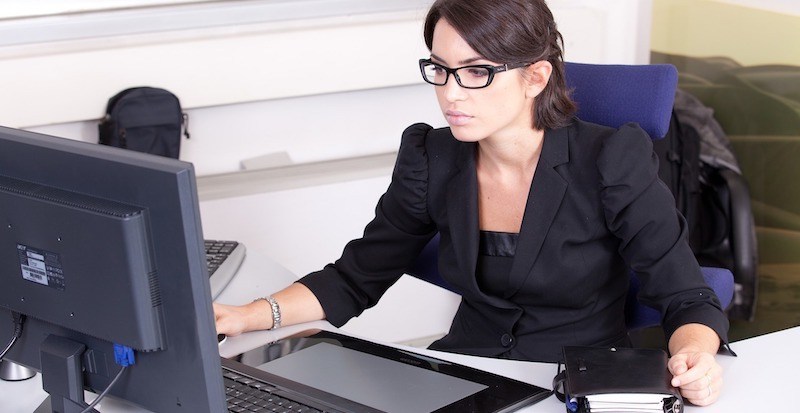 What Do Bookkeepers Do?
Bookkeepers are not Certified Public Accountant's (CPA's) or Chartered Accountants (CA's).  However, they perform very similar tasks to Accountants and usually just need Accountants to sign off certain legal documents.
Here are some of the typical duties bookkeepers perform for their clients:
Prepare financial statements

Reconcile bank statements monthly or annually

Process payroll accounts payable and accounts receivable

Post and update journal entries

Perform month-end closings

Track fixed assets and prepare depreciation schedules

Prepare trial balance sheets

Prepare tax

Assist with tax compliance
How Much Do Online Bookkeepers Earn?
Most bookkeepers charge between $20 to $50 an hour.  Experienced bookkeepers charge over $60 an hour. 
According to Payscale.com, the average hourly rate for a Bookkeeper in the UK is £10.91, ranging from  £8 to £18 per hour.
What Tools Do You Need To Become An Online Bookkeepers?
In order to set up shop as a bookkeeper, working from home (or anywhere in the world), all you'll need is a PC, internet connection and a good software package like Xero, Quickbooks or Sage (Pastel).
Where To Find Online Bookkeeping Jobs?
If you're not based in the US, it can be quite tricky finding bookkeeping jobs online. 
Of course, any local company that could hire you to work on-site for them as a Bookkeeper could hire you to work remotely, in the comfort of your own home.
We did some snooping around online and found some global companies that hire telecommuters, freelancers or independent contractors.  
We found Flexjobs a very good source of information and job options,
There are also plenty of Freelance Bookkeeping jobs available on Upwork and Indeed. 
Online Bookkeeping Jobs (Available Worldwide)
Price Waterhouse Coopers (PwC)
PwC is a network of firms in 158 countries, 721 locations, with 250,930 people with headquarters in London. They provide services to 420 out of 500 Fortune 500 companies. 
US-based Bookkeepers should look out for jobs in PwC's Flexibility Talent Network, which gives their independent contractors the opportunity to work full-time, remotely, but they only need work for a few months a year.  The rest of the time they are free to pursue other interests.
You can learn more about FTN in this video:
Intuit
Intuit became a household name when they released QuickBooks, Mint, and TurboTax; software solutions for individuals to manage their finances and small businesses to manage payroll and process payments.
Intuit's headquarters are in California and they have expanded throughout North America, Canada,  Europe, Singapore, the Middle East and India.  
Look out for remote or telecommuting positions. 
Robert Half International
Robert Half International is one of the world's largest public companies (Forbes Global 2000 list). They are a global professional staffing and consulting firm specializing in financial recruitment.
They operate in 19 countries, Australia, Austria, Belgium, Brazil, Canada, Chile, China, France, Germany, Hong Kong, Japan, Luxembourg, Netherlands, New Zealand, Singapore, Switzerland, UAE, United Kingdom & United States.
You can find jobs here https://www.roberthalf.com/jobs   
Click on the drop-down menu at the bottom of the screen to switch to the website for your country. 
ClickNWork
Click N Work is different to the other options we've mentioned.  What they do is match your profile to clients looking for your services. 
Part of what ClickNWork does is prepare in-depth reviews of companies, markets and pressing issues, and that's when they need the help of financial specialists. However, they also cater to other professionals like writers, paralegals, analysts, dancer, and more.  
All of ClickNWork's opportunities are home-based. They pay between $40 and $150 (€30 to €120) per hour.
Online Bookkeeping Jobs (In The US)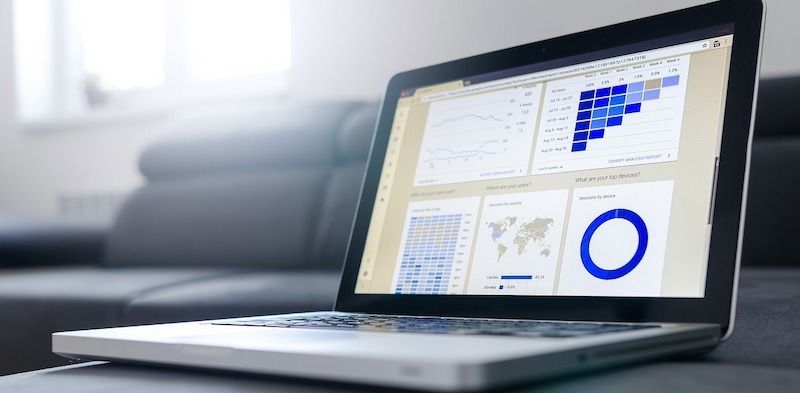 AFIRM
AFIRM, formerly US-Report is an Award-winning company specializing in commercial insurance. They are the leading company in North America in risk mitigation, loss control, and premium audits.   
Their headquarters are in Fort Collins, Colorado.
AFIRM offers freelance, part-time and remote jobs to employees or independent contractors anywhere in the USA.
SmartBooks
SmartBooks offers accounting & bookkeeping services to companies in the IT, software, Software-as-a-Service, e-commerce, and life sciences sectors, as well as startup businesses and U.S. subsidiaries of international enterprises.  
Their headquarters are in Concord, Massachusetts and they also have offices in Boston.  
SmartBooks offer remote jobs either full-time or part-time.
Supporting Strategies
Supporting Strategies specializes in outsourced, on-demand accounting services for small businesses, including bookkeeping. Their headquarters are in Beverly, Massachusetts and they have more than 95 offices across America.
They offer a plethora of 100% remote-jobs, either full or part-time. They favor flexible work schedules. 
Their team members of Financial Operations Associates (FOAs)  are located across the US, have a Bachelors's or Master's Degree in Accounting or related studies and are highly experienced, with at least 10-15 years of industry experience.
AdminBooks, Inc
AdminBooks is an online accounting company that serves individuals, small businesses, corporations and nonprofit organizations in California and throughout the US. 
They help set up S and C corporations and offer their clients full-service bookkeeping. They also offer QuickBooks training, entity evaluation, sales tax support, tax strategy sessions and 1099 tax form processing.  Their headquarters are in Morgan Hill. 
They offer part-time, freelance roles with 100% telecommuting flexibility, so team members can work from anywhere. They favor bookkeepers who are organized, computer savvy, detail-oriented and eager to learn.
How To Start Your Own Online Bookkeeping Business
Another way you can carve out a work-from-home or work-from-anywhere position for yourself as a bookkeeper is to start up your own bookkeeping company.  
This is also a great way to give yourself a salary increase.
Have a look at Bookkeeper Launch. From all the reviews we've read, it appears to be the best bookkeeping course available online.  
Ben Robinson teaches you how to set up your own Virtual Bookkeeping business, using Xero.
It's very extensive, detailed and well-organized. 
You can start with their free video course (3 free videos) and then decide if you want to go ahead with the program.
Investment for Bookkeeper Launch
$2,697 – One-time payment, or $999 x 3 payments = $2,997 
With a 60-day money-back guarantee.
The major pro of taking this course?  Virtual Bookkeepers who have done this course earn around $60 to $80 per hour, more than double the average earnings. 
For a less expensive option, you can start by purchasing and reading this book on Amazon:  
How to Open Your Own In-Home Bookkeeping Service by Julie A Mucha-Aydlott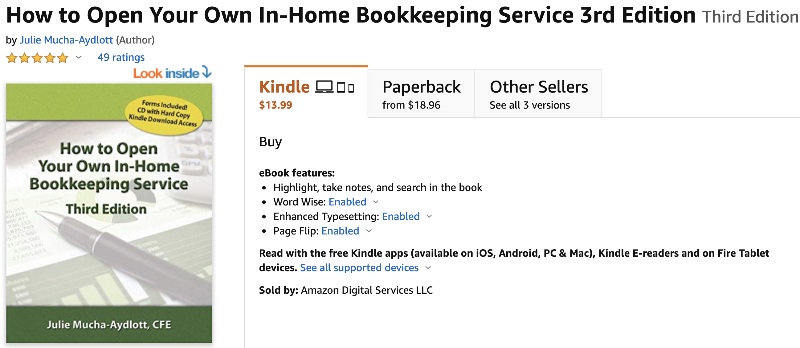 Final Words
Thank you for reading this guide.
I hope the information presented here has put you on the right path to getting started making some money (maybe even a full-time income) as an online bookkeeper.
If you have any questions, be sure to let me know.
I'll leave you to it.
PS: Looking for some alternative ways to make money online?
Here are some of my previous (most popular) guides:
I will also leave you some of my other posts which show you how to make money online: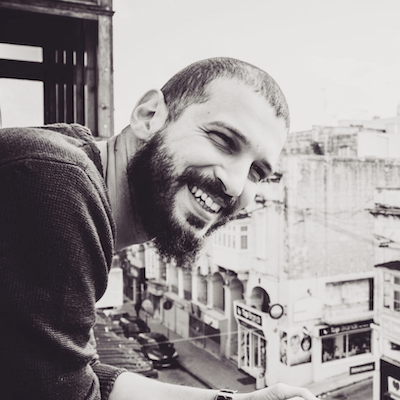 Since 2011, I've been learning how to make money online with affiliate marketing. This website is where I share everything I know and all I will learn along until I reach my next income goal of $30,000 p/month.