7

min read
I have just launched my own drop shipping business.
This was totally not planned and not something I was interested in until I found a free ebook from Oberlo that got me al excited about drop shipping and the opportunities it brings with it.
The reason I never was into drop shipping is because I initially thought that it will take a lot of time to set up, time that I currently don't have but as I was saying; this ebook from Oberlo showed me how I can get started with ease using their software + another tool I am sure you're aware of; Shopify.
In the future I will do my own personal in-depth review of Oberlo and Shopify but today, I simply want to talk about drop shipping and give you a quick guide on how to do drop shipping to make some extra cash with your online business.
My Story With Drop Shipping
I am a complete drop shipping newbie.
You may asking yourself why you should listen to me and I'll tell you why; I started building my store 3 days, it has been up for 2 days in total and so far, I've made $40.98

Sure it's not a life-changing income but I am proud of my first few sales.
Going from having no idea about it to making money within just a few days makes me realise how much I have may been missing out on this.
In today's post I want to highlight a few tips (and secrets) that I learned these past few days doing drop shipping with you with the hopes of getting you inspired to do the same.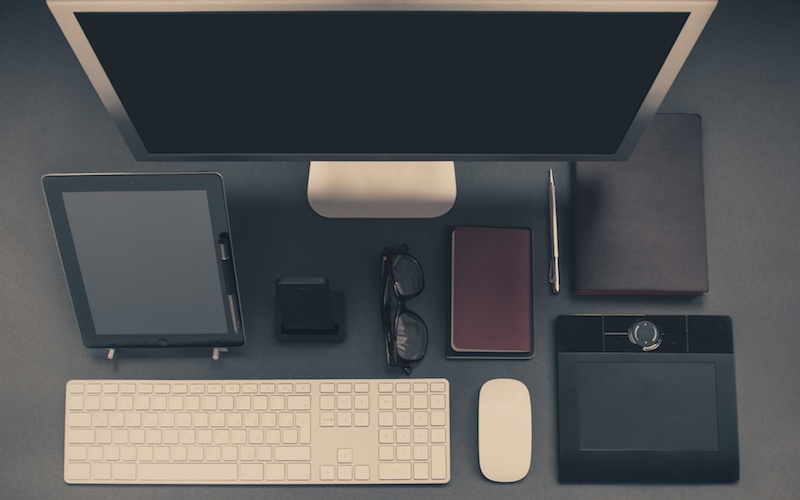 Shopify is The Only Place To Go
Ok, I know I am a newbie here and there probably is some startup somewhere that will tell you that what they offer is much better than Shopify but for me, as a beginner with drop shipping, I have found them extremely helpful in setting up my *first shop online!
*Actually, this will be my second store that I opened up online, but it's the first one when it comes to drop shipping. The previous one is a store that affiliates with Amazon, you can see more about that here.
Not only Shopify is great to use and understand, it a beautiful work of art. The whole system to sell stuff online is there with Shopify, all you have to do is just plug in to it and you're set.
For instance, you get:
All the reports of your sales, clicks, etc
Abandon check out recovery emails
Daily notifications sent to your inbox
and much more.
It's really been a pleasure working with Shopify and I look forward to pushing this product to the maximum of its ability. Expect a review of Shopify coming very, very soon!
AutoMate Your Drop shipping (With Oberlo)
As I mentioned already, I got introduced to drop shipping by Oberlo, which really is an automation software that you use to simplify even further your drop shipping business.
With Oberlo, I scan products that will be a good fit for me to sell from AliExpress.com, import them to my Shopify store (with Oberlo) and once a product is purchased, it automates the whole process.
Once you have all this setup, (Shopify along with Oberlo), it would take you probably seconds to complete your orders!
What a time to be alive and be able to do these things on the internet. How much easier can it get?
Have An Audience Ready To Go
The usual suggestion is that you have to wait around 2 months for you to build out your store and make your first sale but I had my first 4 sales in the first 2 days.
Now I didn't do this because I am a drop shipping genius, but rather because I had already built up an audience before with my blogging and I also have a Facebook page with over 10,000 likes & 1300 subscribers on my email list.
Needless to say, once I announced the new store is open, hundreds of people flocked to it, thus securing my first sales@
But what if you don't have a customer base already? Well, it might not be so easy, but you can do it with Facebook Ads:
Use Facebook Ads For Your Shopify Store
I am a big fan of Facebook advertising and also, apart from driving my existing customer base to my new store, I also launched a campaign to drive even more traffic to my store.
The cost? $0.08c a click!
How great is that!? I even tried doing an Adwords campaign and it was running at $0.38, while that is not bad either; I have since moved my advertising budget exclusive to Facebook.
How to use Facebook ads to drive traffic to your shopify store?
Easy, first set up your Facebook page so you can even start collecting followers and once you do that, start running some ads featuring some of your products on the store.
You can see a great guide about Facebook Ads here.
Word of caution; it is ideal you have your store set up and ready to go with a selection of products (ideally 30+) before you do any type of advertising on it. This will guarantee that the people that land on your store have things to see and buy!.
Make Sure Everything Is Working Properly
Another thing I have to mention is to make sure that everything is working as it should so you won't have any surprises once your store goes live and you are receiving readers and customers.
I had an issue with Paypal in my first few hours and although I may not have lost a sale, it's a good thing I realized this mishap and instantly fixed it before launching my campaigns and advertisements.
Pick Out The Right Suppliers
A great tip I picked up for the Oberlo book was to really find some great suppliers when picking products for my store.
Obviously, I am using AliExpress as my supplier store but there's a lot of suppliers on there who are not all up-to-standard with the products they are offering.
Just spend some time filtering through the reviews and feedback a seller gets, you will soon see who you want to partner up with.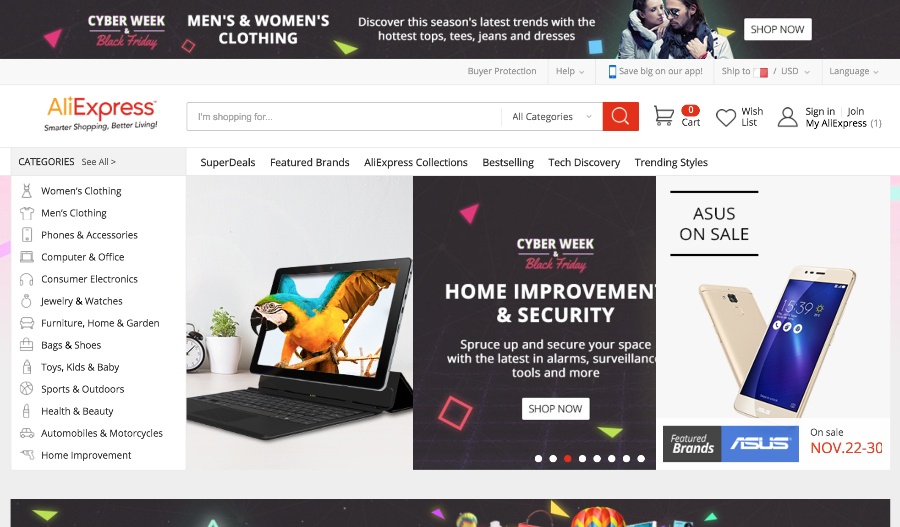 Stay On Top Of Your Game
When you are running a business that is mostly handled automatically through the use of tools such as the ones mentioned in this post, it is very easy to get distracted – and that is when you start losing your focus.
Let me share this story with you real quick before I end this blog post:
I just had the experience of ordering an extra item and the customer got sent 2 (and he paid for one). Also I left another customer without his order (because I sent it to the other one).
Obviously, I shipped the extra item to customer #1 and then re-bought and shipped the item for customer #2.
This was a mistake on my part and I ended up losing about $9 because of a dumb little mistake that I did due to not paying the right attention to what I am doing.
So please, even though there are tools that can help us, do not neglect putting your own focus and attention on your business as it may cost you.
Sure $9 is not going to break my business, but it was something that could've been avoided or better yet; spent on ads to drive even more traffic and sales.
Please be careful what you are doing so we can make the maximum amount of money that we can with this business.
Closing Thoughts On Drop Shipping
I really hope these quick tips on getting started with drop shipping hit home and got you motivated to get going with your own business.
As I said in the beginning of this post, I am still a newbie just like you and I am doing well so I am sure that you will do ok if you simply follow these tips that I just shared with you.
Thank you for reading and I look forward to hearing your success story with your own drop shipping business. Let me know in the comment section below if you do start one, I would love to support you with your new venture.
3HUNDRD