I'm not one to use survey sites, but when you have one that claims to be the "highest-paying survey site in the world" – that piques my interest.
Today I am doing my GrabPoints review, a survey site and reward-based website that allows you "grab points" for doing random tasks online which you can then cash out those points to different gift cards to use online.
Is GrabPoints legit?

Can you actually earn a worth-while payment doing the tasks available and

Is it really the highest-paying survey site in the world or is this just another buzzword to attract the masses?
In case you're in a rush and you're just looking for a confirmation about GrabPoints, here's what I think of it:
GrabPoints is definitely legit.
It's not a scam by any measure and yes; if you have the time to sit and do the tasks required to earn your points, you can most definitely earn some pretty good rewards.
If you're interested in becoming a GrabPoints member, you can visit their sign up page but I'd suggest you finish reading this GrabPoints review first before you do so you get a much better understanding of what you're up against.
Let's dive a little bit deeper in GrabPoints:
What Is GrabPoints?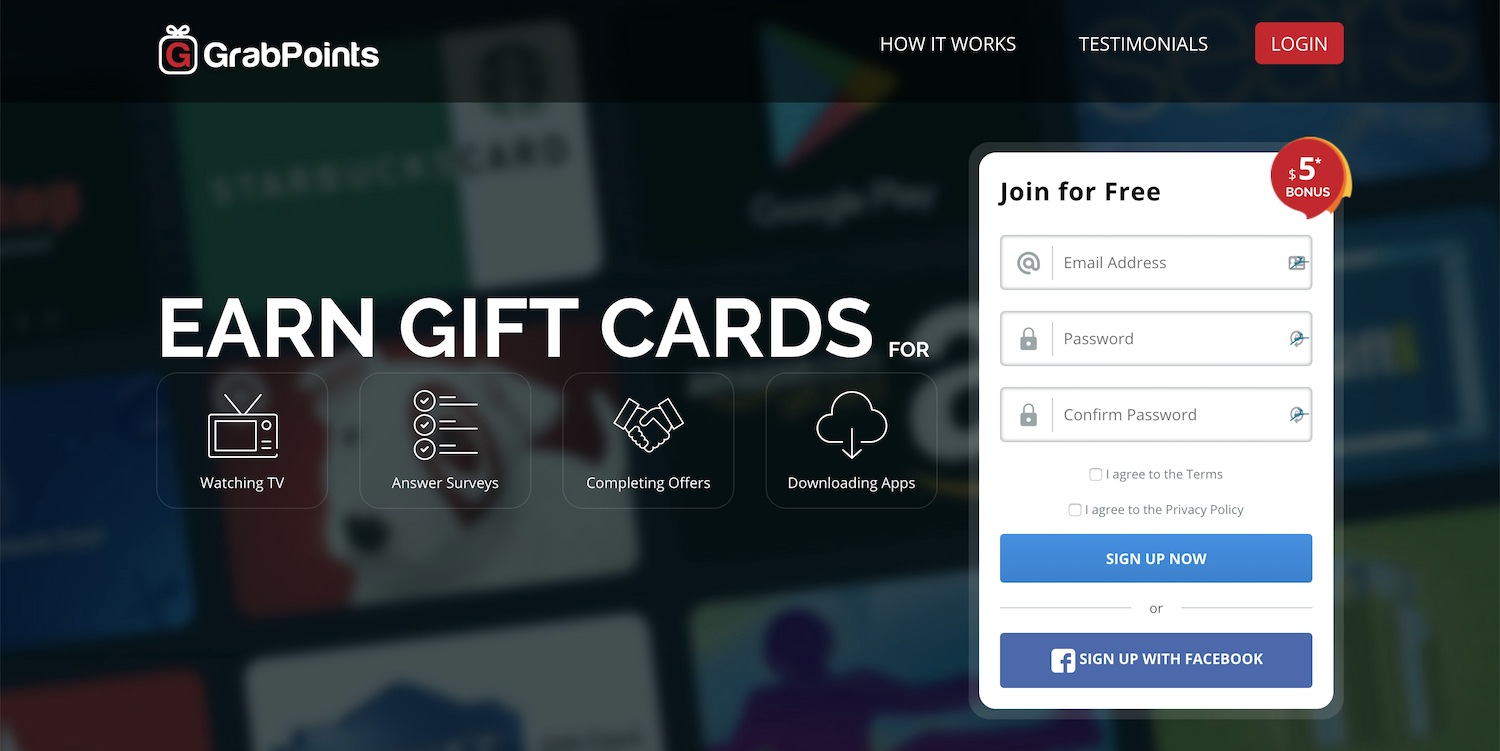 GrabPoints is yet another survey site / do-this-to-get-that reward site that at first sight, looks like a pretty legit, straightforward company.
It was founded in 2014 and so far, it has kept well to its promise of "creating a platform that is easy, fun and rewarding".
Nothing too different from all the previous survey sites I used and reviewed, but at a glace, it seems to be an above-average platform where you can definitely earn some points, which brings me to my next point…
How Does GrabPoints Work?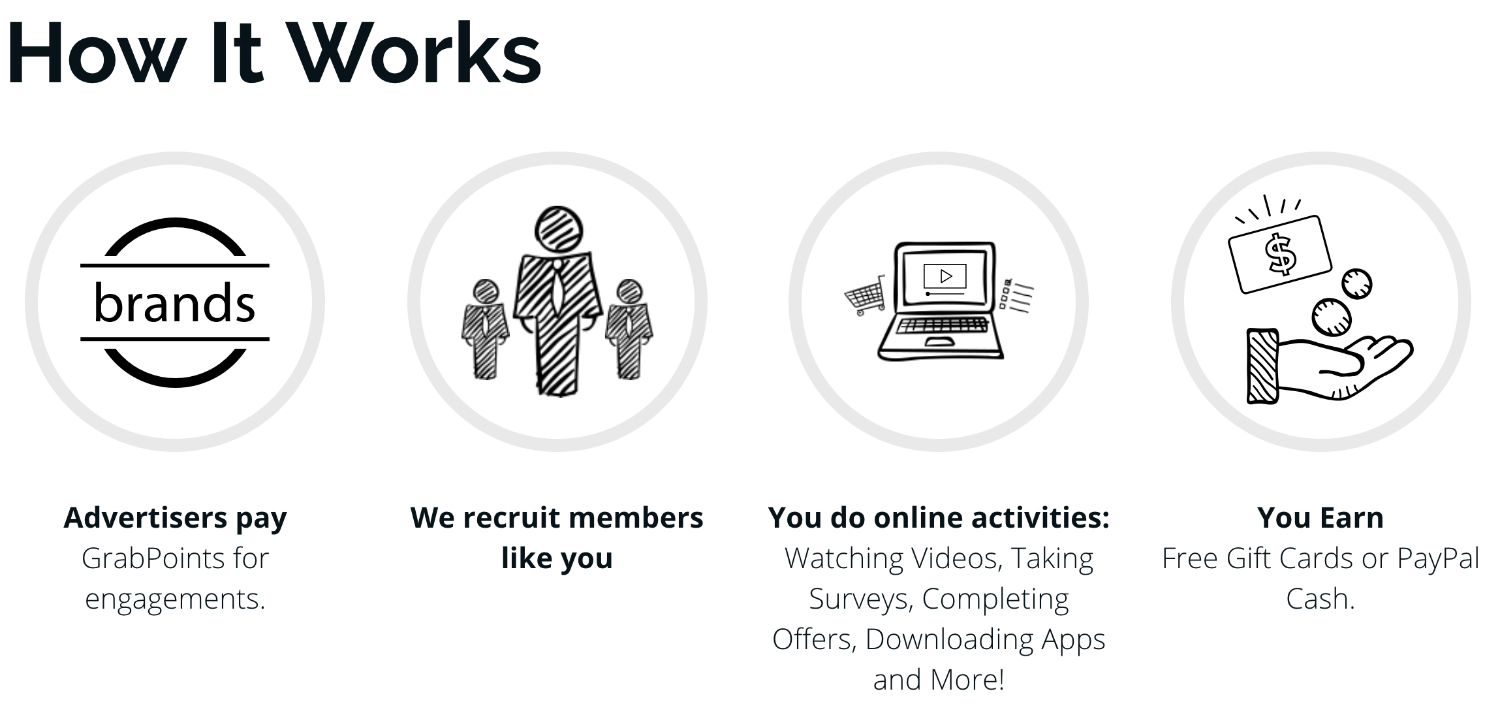 Your "job" on GrabPoints include a variety of different tasks which you must do to earn points.
These tasks included;
Answering Surveys:
One of the most commonly used methods of earning points is by completing surveys for companies who would want customer feedback from their desired demographic. Pretty straightforward to do and likely won't take much time out of your day.
Watching Videos:
Some of the tasks may also include watching videos using the GrabPoints TV page.
All you need to do here is load up a video, watch it all the way through and at the end, you will get the points-bounty for that specific video.
Downloading Apps:
You can also download and test out apps (mostly games) – which I admit, it could be the most fun way you can earn money.
Some apps/games will even require you to reach a certain level in the game before you earn your points so if you're into playing video games on your phone, then I am sure you'll love this.
Signing up For Trials:
This kind of task could probably net you the most points in GrabPoints but they do come with some risk.
Often times you would be required to sign up for trials which require you to first add your credit card details.
You must make it a point to remember cancelling your trial before it ends thus avoiding the charge.
For me, this doesn't work as I'm sure I'd eventually forget to cancel a plan and end up being charged thus losing all the earnings.
There's also the chance that when you sign up to these companies, you'd also be added to their newsletter meaning you can look forward to multiple offers hitting (spamming) your inbox shortly afterwards.
(Others):
You can also earn points by referring your friends and family to GrabPoints and there's also the "Completing offers' which would require you to visit different websites, complete test purchases and so forth.
You also get a $5 sign-up bonus for just signing up, so that can give you some quick earnings already.
How Much Money (Points) Can You Earn?
You will earn different points for different tasks but one thing you should know going in is that:
1,000 points = $1
This means you are going to need to do quite a bit of tasks to reach the threshold of 10,000 points to be able to withdraw a $10 gift card.
As explained further in the GrabPoints FAQ page, you also need to wait 1-20 minutes before you receive your points and for the rewards, you can also expect a wait of 24-72 hours.
Speaking of their FAQs page, there's a lot of information on there if you want to find out more about GrabPoints.
Gift Cards Eligible With GrabPoints
While you can most definitely can withdraw to your PayPal balance, you'd be encouraged to cash out via gift cards instead.
As I see it, you should not be using this as a means to make money. I see this more of a way to kill some time and earn some points that you can later use online with your favourite services.
Some of the most popular ways you can cash out are:
Spotify

Apple Music

Bitcoin

XBox

Steam video games

Windows gift cards

Walmart gift cards

and more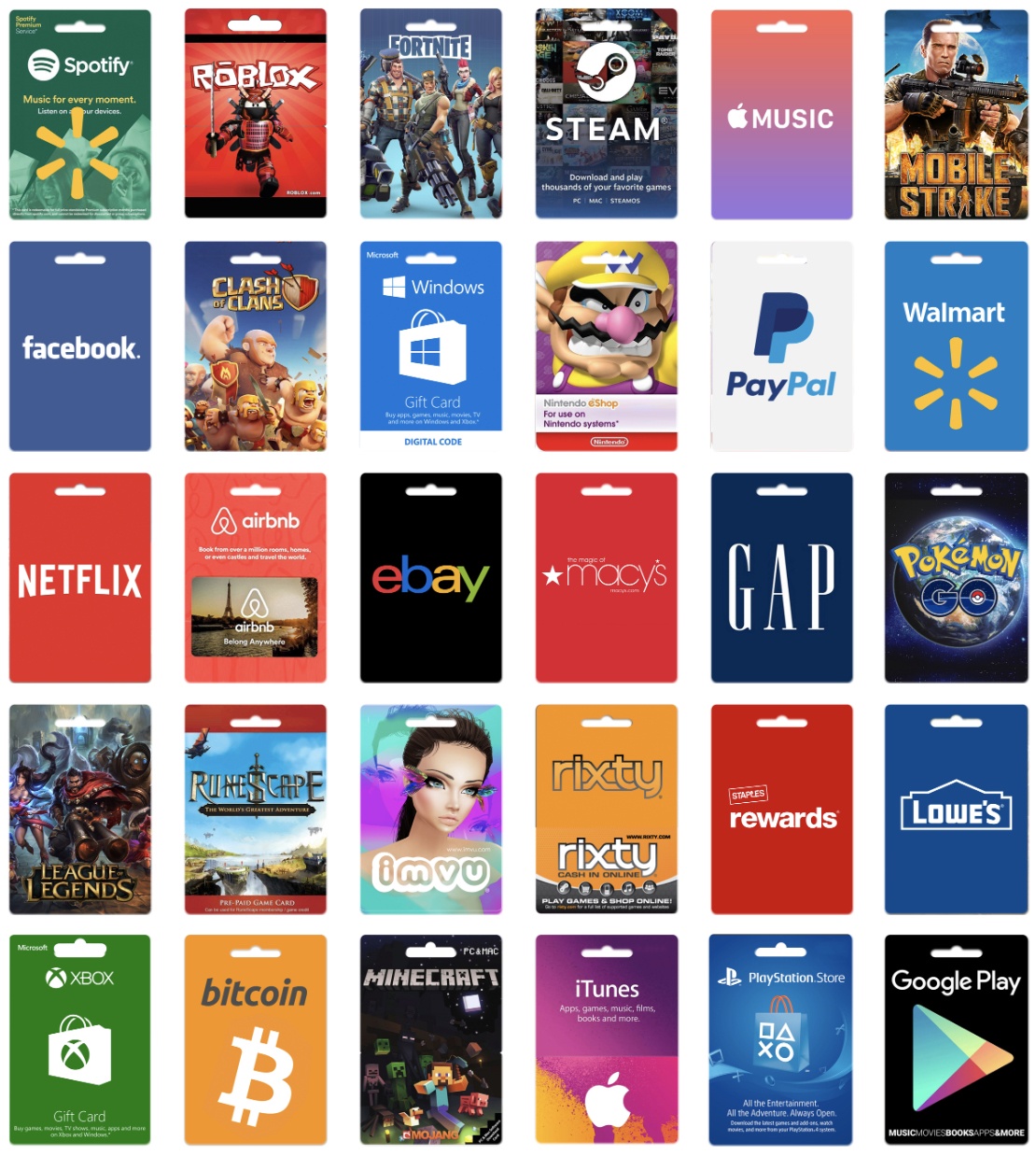 There's also a limit on your points:
You can keep them on your account up to 30 days – if you leave them longer, you run the risk of them being confiscated.
Just do the tasks and as soon as you can, quickly diverge them into gift cards.
What Are Long-Term GrabPoints Users Saying?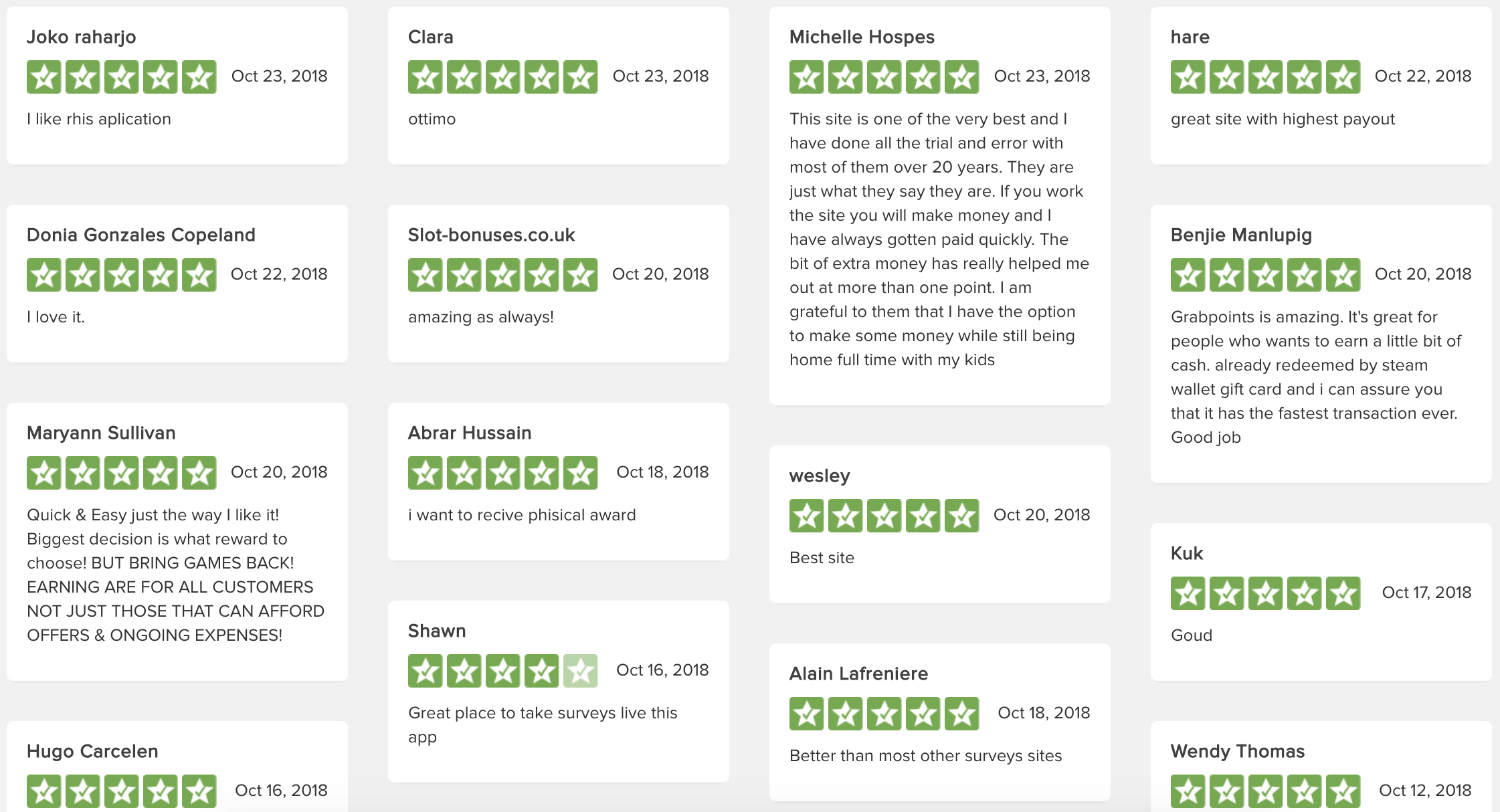 While I do not see how it can be the "highest paying survey site in the world", I have to say that GrabPoints is actually pretty damn good.
I really like it and as I said; if you have time to kill, you'd enjoy doing these surveys, playing games and watching videos.
And so far, customers agree as well.
Looking through their TrustSpot score, you'd have to look long and hard to find any negative feedback regarding GrapPoints, however; I did find two (from 1000+ reviews):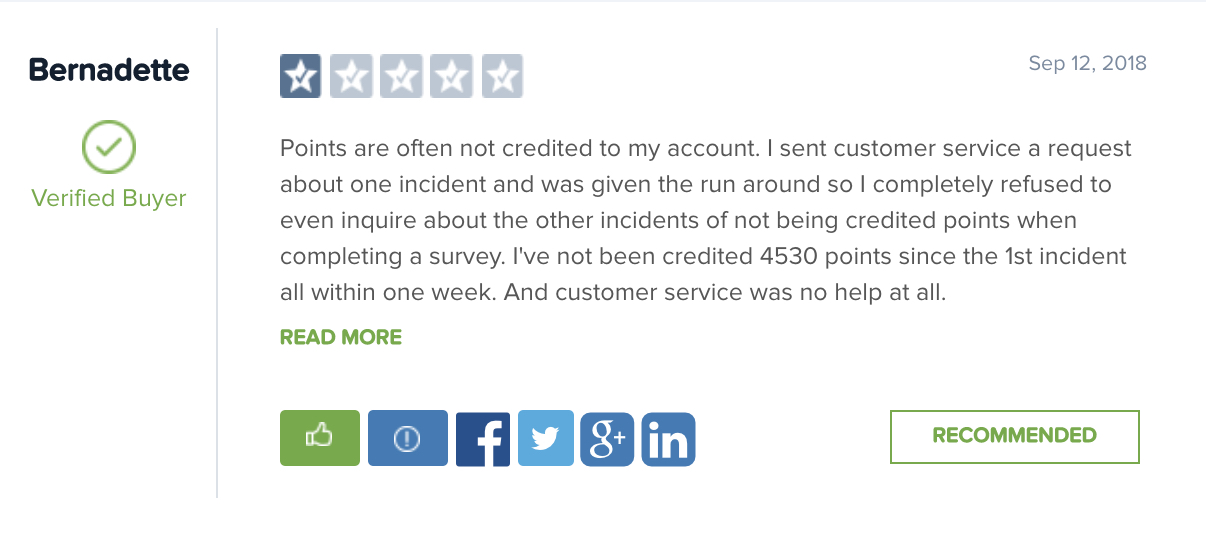 Of course, these two complaints (which I am sure they were eventually resolved) is by no way an indication of the entire service.
There are hundreds upon hundreds of positive reviews all from raging fans:

Are There Any Better Alternatives To GrabPoints?
As you may know already, I am not a fan of survey sites (I will tell you why shortly).
However, after being asked to review so many of them, I have to say GrabPoints is definitely one of my favourites.
No complaints from me here.
If you're interested in learning what other alternatives there's out there, you can take a look at some of my previous reviews here:
How Would You Like To Build An Online Business Instead?
The reason I am not such a big fan as the average guy about survey sites is not that I find them scammy or fake, but rather I believe, actually I know that the time spent answering questions can be spent in building a real business online.
Yes you can make money with GrabPoints;
But it will most probably be less than minimum wage and the end of it all, you are still trading your time for money (which is what I was trying to avoid when I went full-time with my business).
Myself I use affiliate marketing as a way to make money online and so far it has allowed me to live life as I please, make money online 24/7 (I don't have to do tasks to earn money) and I also love what I do.
If you'd rather spend your time working on something that in the near-future could earn you a life-changing income, then I invite you to find out more about affiliate marketing or;
Take this free 10-day getting started course which will have you earning in no time.
Whatever it is you decide to do, I won't knock anybody for looking for ways to make an extra income so good luck in all your future endeavors.
Closing Words
Thank you for reading my GrabPoints review.
Just to sum up this review, I really like GrabPoints as a website and service and if you've been thinking about joining, there's no better time to do that than right now.
You can find out how to create an account with GrabPoints here >>
Thanks again for reading. I'll see you on the next one.