Welcome to the world of affiliate marketing.
An industry that is filled with so much noise and "shiny objects" that while it's actually getting easier with each passing day, it's also getting harder to find the proper information.
I admit I have strayed from the purpose of this blog (teaching beginners) to more "advanced" techniques but my initial goal was to teach absolute beginners the art of affiliate marketing and how to do it (successfully).
Today we will be covering a topic that I am sure most beginners are still in doubt about, that is:
How do affiliate commissions work?
If you're way over the "beginner" phase, then this post is not for you. I'd suggest you read some of my other, more advanced posts regarding affiliate marketing but you do not need to read this.
For the absolute beginner, this post is for you, and if you've been wonder what the heck all the jargon is, then this post should answer one of the most pressing questions you might have and need to understand.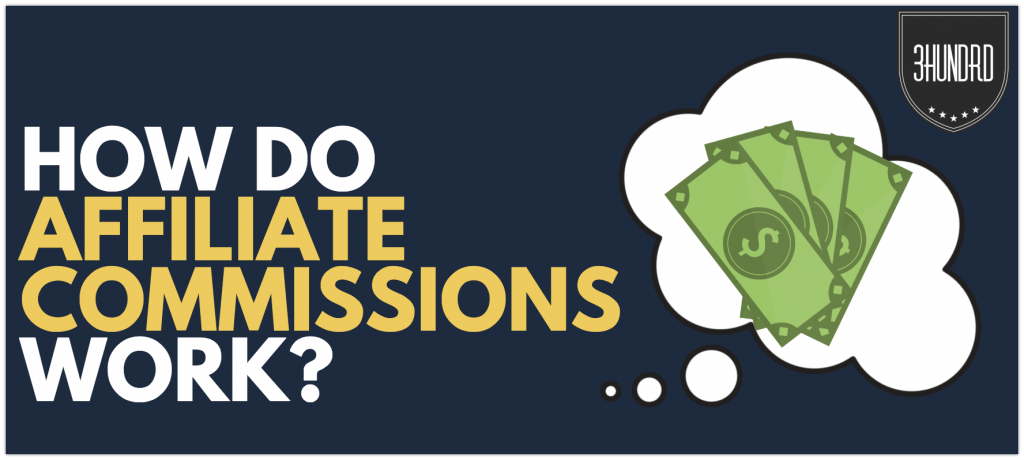 Let's start with the obvious question first,
What Is Affiliate Marketing?
Affiliate marketing is the business model where you sell other people's products, services, and tools in return for a cut of the sale.
Now the commission rates vary, a lot.
To give you an idea, there are offers that do a 4% and some that even do 100% commissions rate, yes that means you get all the same and then the company makes money on the backend.
On average, using some of the most popular affiliate programs out there, you can estimate to earn anywhere between 10 to 50% – I know it's a broad estimate, but yes, there are some extreme cases out there.
In a nutshell, affiliate marketing is just like an on-commission basis salesman in the "real" world.
Take that and apply it online and you are suddenly an "affiliate marketer."
Now, onto the focus of the day;
How Do Affiliate Commissions Work?
As an affiliate marketer that would like to pay your bills and not end up homeless, your focus should be on earning affiliate commissions.
This is your bread and butter and how you make money.
It all starts with an affiliate link.
When you join a new affiliate program, you will be given your own unique affiliate link (which is yours and only yours), and you can then use that unique link and place it in your content, social media, email marketing and so forth.
I have an excellent guide covering where and where not affiliate links are allowed, so take a look at that after you finish reading this post.
Once you start getting traffic to your affiliate offers, you are likely to start earning money.
Now at a very basic and conservative estimate, I always use the 1% rule meaning you will be able to covert one reader from a 100 to take action on your affiliate link and make a purchase.
This will result in your affiliate commissions and that commissions will be registered ion the dashboard of your chosen affiliate program and credit to you.
You will not be paid straight away in most cases, but you will see the sale registered on your account and many companies either payout every two weeks and some every month.
You can find cases that pay you on the day, but these are rare, and I personally prefer being paid monthly as it makes things so much easier to keep track off.
How Will You Be Paid As An Affiliate?
Your earnings will be sent to you either by cheque, by PayPal or via bank transfer.
My personal favorite is PayPal, and while most of the top affiliate programs pay out with PayPal, you may find some cases that use an alternative method.
The Amazon Associates platform (Amazon's affiliate program) pays either by cheque or by gift cards (of course go for the check).
How Much Affiliate Commissions Can You Make?
This is a question I can't answer as there are a lot of variables that you need to take into account to estimate how much affiliate commissions you will be making per month.
My suggestion to come up with a close estimate would be first to figure out what is the payout each sale and then reverse-engineer the formula with the 1% conversion rate example I talked about above.
If you are getting 1000 people a month, and you convert 1% of those on a $10 commissions, you will be making $100 per month.
How To Start Earning Affiliate Commissions
Right, hopefully, this post has explained to you how affiliate commissions work, but you are going to need more than that to be able to build yourself a great affiliate business.
The biggest mistake that I have suffered in my five years+ of doing affiliate marketing is not knowing what I am doing.
Yes, for most of my 'affiliate career", I had no idea what I was doing – and I was doing a lot of things wrong.
This is one of the biggest killers of affiliate marketing success as you literally waste away months and a lot of money trying to get a foot in the door, yet never happens.
There are plenty of ways you can learn affiliate marketing online, some bad, some scams and some that are proven to work.
For this reason, I recommend you join the Wealthy Affiliate training platform where you will get free access to the starter 10-day video training guide + access to the entire 1,400,000 strong affiliate community.
If affiliate marketing is something you are seriously considering, then take me up on this offer today and get started.
You have nothing to lose and everything to gain.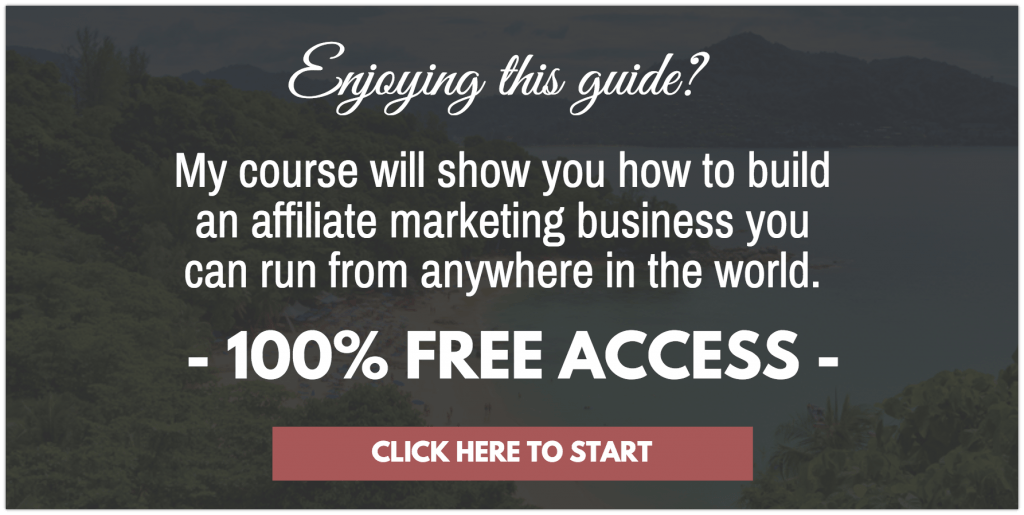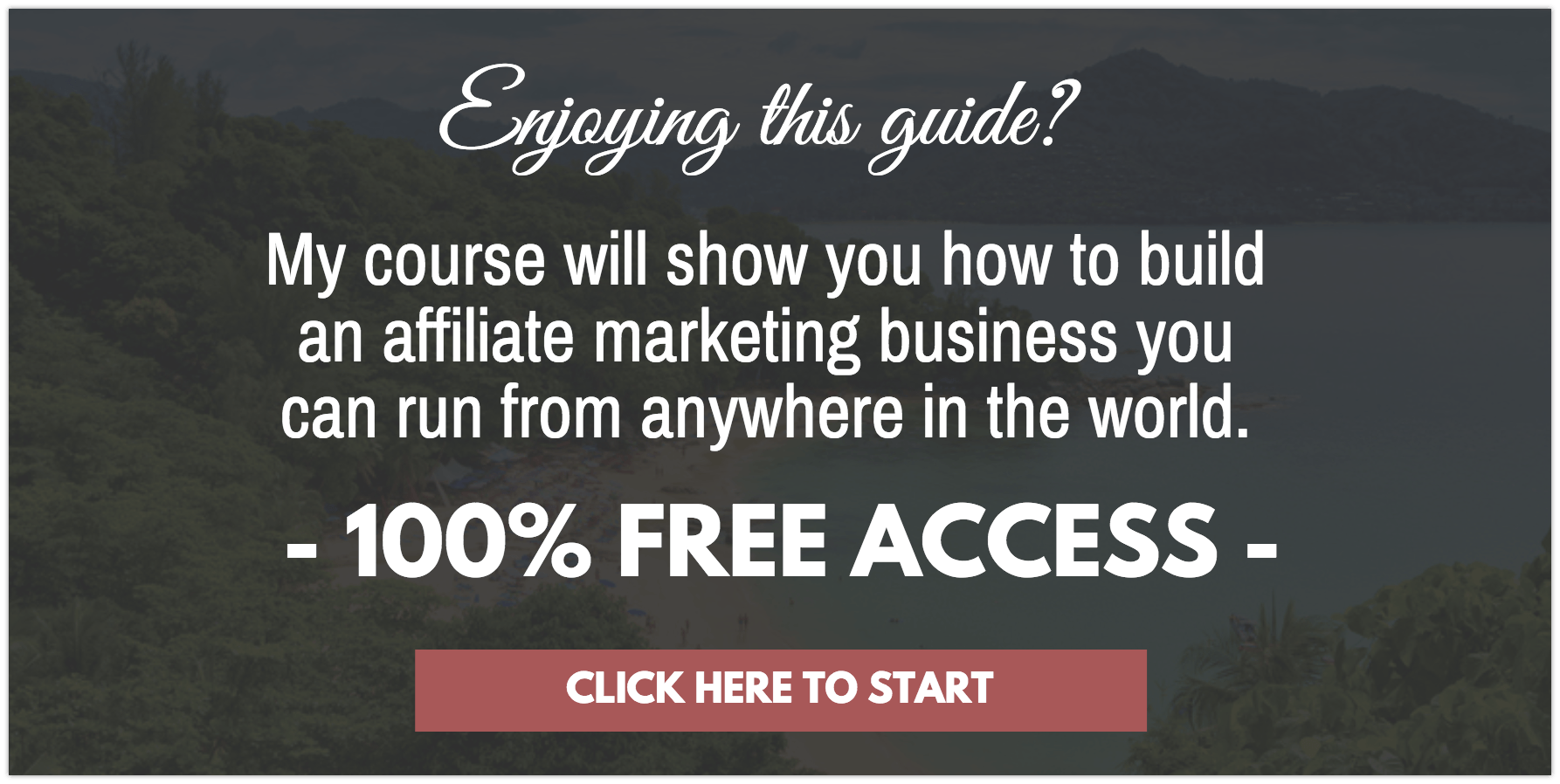 In Closing
Thank you for reading, and I hope this post finds you well.
If there is anything I can help you with, do not hesitate to get in touch with me and I'll provide the best answer possible as soon as possible.
Keep learning, start earning.
Christian Lee.