How much does it cost to start an online business? Luckily for all of us; very, very little.
What a time to be alive. I am incredibly happy to be born during this time of human history.
I honestly believe that "humanity" as a whole, is really at its peak when it comes to showing its greatness and innovation.
One of our most significant achievements (in my opinion), is the internet – I don't think we've ever "invented" or will ever invent in the foreseeable future something as powerful as the world wide web.
The internet has allowed great things to happen, and one of those things is the ability for everyone everywhere to start an online business and have a fighting chance at creating a life they always wanted.
In this post, I will explain to you how to get started with very little startup costs. We're talking less than $100 in some cases and yes, that'll be enough to successfully launch an online business that you can use to build your dream future.
I personally use 2 methods myself (drop shipping and affiliate marketing) but there are many other ways one can make some side income (or a full-time income) online.


Get this in your head right now; there has never been a greater time to start an online business.
It just numbs my mind to think of how many people actually want to start something like this but simply does not realize that it can all be done online and for very, very little money.
Actually, you can even start with $0 but for the sake of this article, let's just assume you have some startup capital that you are willing to invest.
So how do you do it? Let's first see how you can start a new business with affiliate marketing.
How Much Does It Cost To Start An Affiliate Marketing Website?
Cost: $15 domain + $5 a month hosting = $75.
Time Needed: 6 to 12 months.
If you thought you can make it happen quickly, then I'm afraid you are wrong. While an affiliate marketing site is extremely cheap to build, it will not happen quickly.
So much so that even if you did have a $1,000 budget to start with, you still wouldn't be able to do it quickly – that's just how the game is.
Let me run you through the $75 yearly cost mentioned above.
A Domain Name
Finding and registering a domain can cost you even less than $15, but I rounded it up to that figure just for simple math, you can actually get a cheaper deal on BlueHost but I don't suggest you do that now (I will explain why soon).
A Hosting Package
A hosting package simply means your site can be accessed on the world wide web – it may sound complicated, but it isn't and with certain web providers, a hosting package is offered with the domain and can be set up with just a couple of clicks – nothing to worry about.
But what if you can get free hosting?
My top recommended training course gives out free hosting to all it's members so while you would still need the $15 domain, the hosting fee is completely wiped out.
Now to be part of the training, it's $49 per month so yes it's much more than if you have to buy your own hosting package but the "training" is also something you are going to need – unless you want to take the "slow" approach and learn everything from bits and pieces online.
You can see my review of the training course and all you get here >>>
Can You Start Affiliate Marketing With
Zero

Capital?

Yes, you can. But this would require you get a free domain and free hosting from a website provider.

The only problem here is that the domains will have an extension to it, which is not entirely bad.

To find out more about this, visit the SiteRubix platform where you can get a free domain like so: yourwebsite.siterubix.com

My suggestion would be to go the completely-free way so you understand what you are getting yourself into.

You may find that you don't really like affiliate marketing or what it requires to achieve your goals and thus you will be throwing away $75.

If you build on an entirely free basis, you can first test it out. If you like it, then you can upgrade your website to your own hosting, have your own domain and continue working on the progress you've already built.

Again, use the SiteRubix platform if you want to start with $0.

Ok, costs covered. Now tell me…
How To Build An Affiliate Marketing Business?
I have covered this topic extensively on my of my guides and training so I will leave a few links right below for you to check out.
But there's basically 4-steps to it and those are:
Start your website

Get traffic to your website

Pitch relevant offers to your offers

Make commissions.
The last one, of course, is where you make the money and if you do the first 3 steps right, the 4th will work itself out.
Here are some resources to help you learn more about affiliate marketing:
The Earning Potential of Affiliate Marketing
This is a great question, but sadly, not one that I can give an exact answer to.
In theory, you can make as much money as you want.
All it takes is to build one successful website, then you'd know what you need to do when you launch a second, then a third and so on.
Yes at that level of activity your expenses will go up, but that is why it is important you learn how to make a profit with one site at first.
There's no limit to how much you can make with this – you can sell a 1000 products at a $1 commission and you can sell 10,000 products at a $100 commissions.
It varies from niche to niche but there's really no ceiling as to how big you can get.
All you need is the proper framework and roadmap to get there, and you can use the resources linked above to start learning.
Now that we covered affiliate marketing, let's look at my second method which I personally use to make money from.
This may require a bit more capital than affiliate marketing, but it can also happen faster if you play your cards right.
How Much Does It Cost To Start In Dropshipping?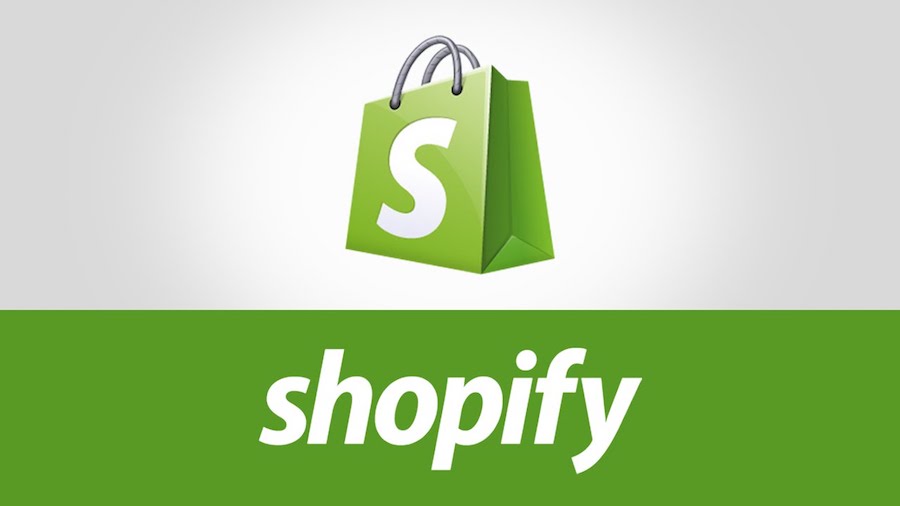 Cost: $15 domain + $29 a month hosting + $300 ad budget = $344
Time needed: 1 week to 1 month.
Now, dropshipping is interesting and while I would say affiliate marketing as a higher chance of success, dropshipping has a higher chance of becoming profitable much quicker.
The dropshipping business model goes as such:
You find a product you want to sell

You sell it to your customer

The supplier ships it to your customer

You pocket the profits.
You can see my guide on how to start a drop shipping business here >>>
Let's run through the costs mentioned above first:
The $15 Domain
This is standard and you are going to have to buy this. There are no "free options" like you have with affiliate marketing here.
The "Hosting" Package
I say "hosting" but it really means a Shopify subscription, which also has hosting included + all the features you need to build an online store.
$300 in Ad Budget
Now, this is where drop shipping differentiates with affiliate marketing.
With affiliate marketing and niche websites, you are selling information, in e-commerce/drop shipping, you are selling products.
The quickest way to start selling products is through Facebook Ads, a platform that allows you to reach targetted customers on Facebook very, very cheaply.
The ad process we use for drop shipping is this:
You test a product with a Facebook ad with a total budget of $5 per day for 4 days, meaning a total of $20 ad-budget for each product.
Now with a $300 budget, you can test up to 15 products in a month or even in a week if you wish.
On average it will take you around 10 to 15 products to find a real winner that will sell well so you are bound to find at least 1 product that will make enough sales to help you cover the Shopify costs, all the advertisements cost you spent and enough to launch another cycle of 15 products to find yet another winner.
Now, of course, these numbers are very basic and you can literally find a winning product on your first try or you will find it after testing 50 products, it's all different and there's a lot of factors to it.
The Earning Potential of Dropshipping
Again, the sky is the limit here. There's really no limit as to how much you can make money once you have successfully figured out how it works and how to pick winners (comes with experience).
Remember, the richest man in the world, Jeff Bezos, started with e-commerce as well. I am not saying you will see that type of income soon, but it goes to show you how much money can be earned like this.
I myself earn around $1500 to $3000 a month with my dropshipping business. Some months less, some months much more – it's just part of the game.

I'm also doing research to start another dropshipping store now so this is what I will be focusing on soon. You can see my journey to building that store when you join my newsletter list.
One thing I will add before I close this off is the importance of training. As you can see, dropshipping can get technical with all the ads and products you need to find but as with everything, I do have a solution for you.
The way I learned dropshipping is through Franklin Hatchett's eCom Elites training course.
This costs $197 and I really do suggest you get that before you do anything else in drop shipping as doing it wrong literally means wasting money.
You can see my eCom Elites review here >>
The Differences Between Affiliate Marketing & Dropshipping
Not that we have talked about how much it would cost to start an online business with affiliate marketing and dropshipping, let me end this post by doing a quick reminder of the start-up costs you will need to get started.
Affiliate Marketing:
Domain: $15

Hosting $5 per month

Training: $49 per month

Total of the first month in business: $69

The time it takes to see returns: 6 to 12 months.
Dropshipping:
Domain $15

Hosting/Shopify: $20 per month

Facebook Ads Budget: $300 (you decide)

Training: $197

Total of the first month in business: $532

The time it takes to see returns: 1 day to 3 months.
What Do I Recommend You Choose?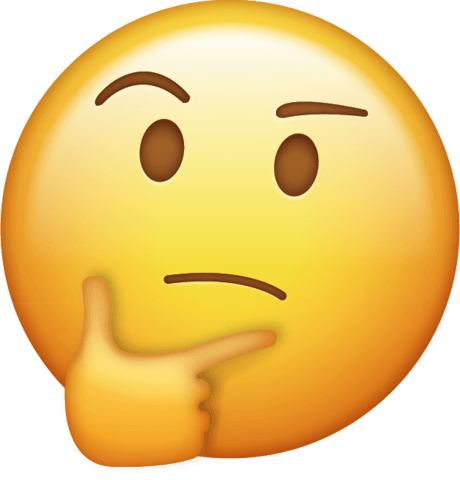 My all-time favorite way of making money is through affiliate marketing. It has been what has worked for me best.
Nowadays I estimate the cost of launching a new site at $600 (because I use content writers to get my first 30 articles).
This will keep earning me money for years to come, but the only catch is that it will take time to do so – and you may not always get it right either.
On the other hand, dropshipping can cost quite a bit to start, learn and understand but if you get the right training, you can literally make $10,000 in your first month – something it would take an affiliate marketer 2 years to accomplish.
My recommendation?
Learn about the two of them some more and then make your decision. Both require different skill sets and you need to find what you are best at and what suits you the most.
Closing Words
Now that you know how much it costs to start an online business, I am curious to hear which one you will be trying and why.,
Please leave your comments down below and let me know your plan of action.
As always, I'm always available to my readers to send me a message (or a tweet) if you want to get in touch.
Talk soon.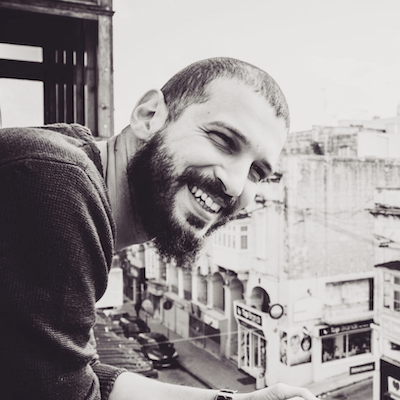 Since 2011, I've been learning how to make money online with affiliate marketing. This website is where I share everything I know and all I will learn along until I reach my next income goal of $30,000 p/month.