6

min read
My greatest pleasure that comes from running multiple blogs that show people how to create an online business is, of course, seeing them succeed in their own right.
But how do we measure success? Are we talking about dollars earned? Life fulfillment?
Today I want to take it a step back and directly discuss how to measure "success' with your blog more analytically using a little tool called Google Analytics.
In this post today, you will find out how to add analytics to WordPress, but why would you want to do that?
Google Analytics tracks everything that happens on your website, and the best thing about it is that it is an entirely free service gently offered by Google themselves.
If you have any hopes of building an online business or even just a small blog where you just share news from your life, installing and using Google Analytics the right way is fundamental.
You may be thinking that you do not want to see what is going on, or you just want "to blog". While that is great, this post may not be for you today.
This post is purely for the budding online business owners that want to learn how to add Google Analytics to their WordPress site and analyze the incredible amount of data and information to make calculated decisions on their site and for their business.
Ready to get started?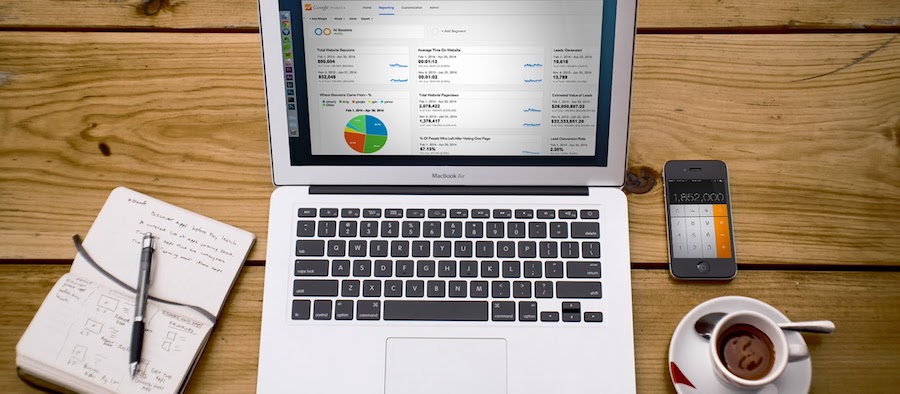 Installing Google Analytics: What Do You Need?
To get started with your Google Analytics account, you are going to need three few things.
Your website (this guide is about how to add google analytics to WordPress so having WordPress is vital).
The All In One SEO Plugin (more on this later)
A Google Account.
That's all you need to get started (and obviously the aim of this guide is to show you how to put them all together).
Let's discuss each one for starters:
Your Website:
Yes, Google Analytics tracks the visitor behavior of your website so having a website is a requirement here.
Again, WordPress is best, and this is what you would need to follow this guide. If you do not have a WordPress site just yet, you can start one for free here.
The All In One SEO Plugin:
This is a plugin we use to fully optimize our on-page SEO. I have a full feature and review of the plugin here if you're interested but what's great about this is that you can also use this to add Google Analytics to WordPress.
Before we go on, I suggest you install the plugin on your site now as the remaining of this guide will have screenshots showing the plugin in action, and you'd be much suited to follow what I am doing and showing you.
A Google Account:
As I said already, Google Analytics is a free tool kindly provided by Google and all you would need to access it is to have a Google Account, which I am sure you already have.
If you use Gmail, then you have an account.
You can create a Google Account here and also access Google Analytics here, next up I will be showing you how to add Google Analytics to your site.
The video below will show you how to do that: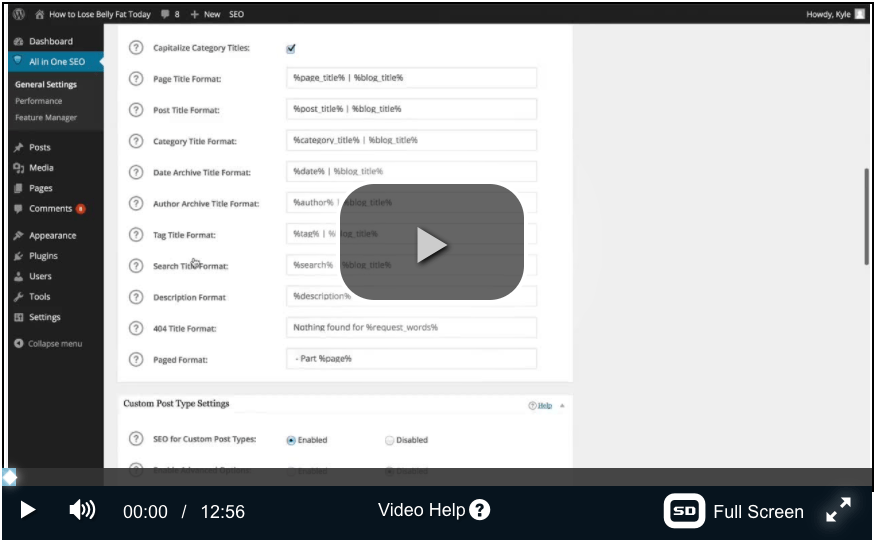 How To Confirm It Is Working
All you would need to do to make sure your Google Analytics is working as it should is you just need to visit Google Incognito and visit your website.
Once you are still on the website, go to your Google Analytics screen, and it should show you real-live data.
If done correctly, you would be able to see yourself recorded LIVE on GA.
This means that all has been setup well and you can now forget all about.
How To Avoid
Your Own

Tracking On Google Analytics

A very common problem I see from my students inside Wealthy Affiliate is that they look at their Analytics are see they had "a lot of traffic" coming in.

What they do not show, and something I have to awkwardly break to them is the fact that the "traffic" they are seeing is actually themselves and their behavior while being logged in adding and publishing content.

Obviously, you do not want to be recording you own behavior seeing as how you will be using your site often and for a long time, so the data will be skewed.

What you need to do here to solve this issue once and for all is to block your IP address in Google Analytics.

I know it may sound complicated, but trust me it isn't. This Google Analytics guide will show you how to do all of this in an easy, step-by-step manner.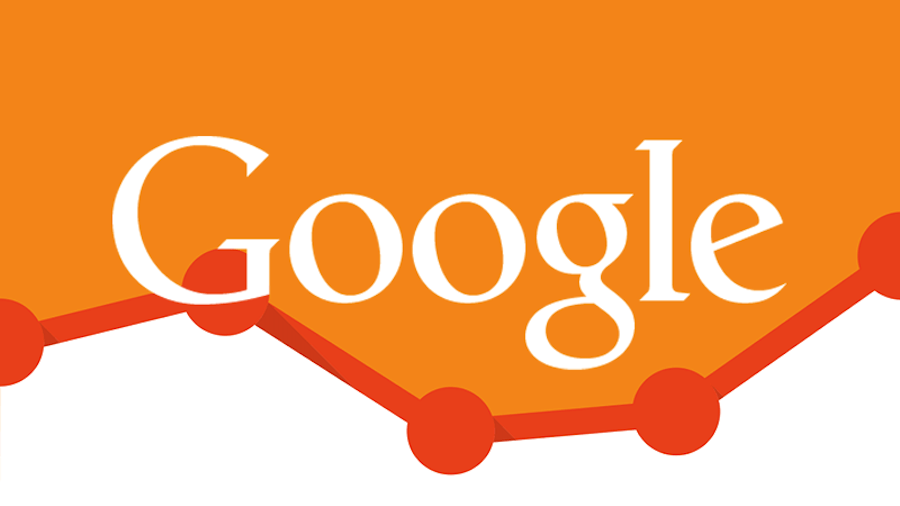 What Can You Learn From Google Analytics?
GA is probably the most intensive tracking tool you can use, and it's by far the industry standard.
Yes, you would find other tools that do the same thing (at a cost), but I tend to prefer GA as it does the job well.
The whole platform is super deep and you can track a lot of things through it.
People (like myself) just use it to track visitor behavior, traffic sources and top visited pages, but that is just a fraction of what Google Analytics can do for you.
Below you will find some guides on how to use Google Analytics to its full potential.
If you're serious about master Google Analytics, then I suggest you give them a read:
In Closing
I hope this guide has served you well in understanding how to add Google Analytics to WordPress.
Unfortunately, I have only ever used WordPress (and Shopify), so I would now know how to install it on another platform although some other blogging sites such as Medium and Tumblr, will allow you to place the tracking link and you're set.
Again, I have to encourage you to take your time understating the platform and really get as much information as you can out of it,
I have now been using Google Analytics for close to 6 years, and I am ashamed to say that I use a maximum of 10% of its capabilities.
Although it is enough for me, it might not be for you so make sure you make the best of GA if your business requires such data.
Thank you very much for stopping by. Be sure to leave me a comment down below if you have any questions.
While you're here, I'd like to invite you to try my #1 rated, 10-day "getting started course" that will show you all you need to know about starting a successful online business.
Thanks again. Talk soon.