7

min read
This is a question being asked more and more as e-commerce becomes the go-to for digital startup business models.
So, how do you create a successful company that doesn't fizzle out in the first year? With so much competition, how do you stand out and ensure that people find out about you and want to buy your stuff?
Why are you starting an ecommerce business?
To create any successful business, whether online or bricks and mortar, you need to know why you're doing it. The why is the most important thing and the biggest dictator of success.
For a business to survive long term, you need to be passionate, resourceful and always strategic. If you're out for a quick win, you can't expect a lasting business. You need to start out with the right attitude and business acumen.
Here's the 3HUNDRD guide to starting a work-at-home business.
I'm not going to tell you it's easy, but we can learn from the successes and failures of other startups.
According to the research results of Bill Gross, founder of Idealab, the biggest factor might surprise you. Above team and execution, above the idea, above funding — the biggest influencing factor for success is timing.
Companies like Airbnb and Uber can attribute their tremendous success to a variety of factors, one of the biggest being the timing of their release.
Both companies launched post-economic crisis when people were looking for other means to earn money.
The once instantly dismissed idea of letting out space in your own home was suddenly adopted globally. Airbnb is now one of the most successful travel and accommodation companies in the world.
Uber has a similar story:
During and after the economic crisis, people began looking for second jobs or work they could manage themselves. People needed the flexibility of working from wherever they needed, whenever they could.
Uber solved that problem. On the other hand, the ingenious system of using an app to order and pay for a taxi fare made it easier for customers as well.
The ranking system of Uber also made people feel at ease when the safety of unregistered cab drivers had became a serious problem.
Timing your product to meet market needs and economy ebbs and flows isn't always easy, but it can make such a difference to the success of your ecommerce business.
So once you have your amazing idea, think about the timing of your launch and who you're targeting.
Business Models & Psychology

Having a strong and considered business model with a clear path to revenue is hugely important when putting your idea into practice and creating a sustainable business.
Spotify has managed to combine an idea, timing and a clear business plan that leads to revenue. They have considered variables and offer a subscription or advertising model so that no matter what, revenue is earned from every customer.
In his Ted Talk, Bill Gross also talked about the success of Netflix and again this was much about timing. Netflix exploded on the scene as bandwidths finally increased and mobile streaming was also made possible.
But Netflix took advantage of much more than the advance in technology. They created the 'Netflix and chill' culture. The era of entertainment on demand instilled a shift in psychology and behavioural habits.
Netflix has encouraged and exploited the constant need to be entertained that's proliferated as a result of the internet, social media and mobile phones.
The company has helped to propagate an insatiable thirst for entertainment, for experiencing stories. What can we learn from this?
Look at where the market is heading, rather than where it has been, and look to the elemental and biological factors that drive our consumption.
Develop Your USP — Your Smoking Gun?
How is your idea different from your competitors? Can you identify threats either from technology, competitors or the economy that you can plan ahead for?
There will be obstacles and there will be hard times, but if you have a product people want and a clear strategy, then you have a chance to build something that will go the distance.
If you can identify small competitors or emerging threats early, you can create opportunities to acquire them, or to collaborate.
Disburse your assets into other markets to diversify and create more 'pockets and drawers' than your competitors have.
You need to bold and surprising. Whatever it your strength is, whatever makes you different, market it and believe in it.
Be Adaptable
Business Strategist Martin Reeves talks about the key factors of long term business success as being:
Prudence
Diversity
Adaptation
Modularity
Embeddedness
Redundancy
These aren't words often associated with business success, but he asks us to think differently to succeed in modern business and this applies to ecommerce.
Adapting to changing market demands and unpredictable shifts is a winning trait for entrepreneurs.
Without a massive funding injection, successful ecommerce businesses need to think about the long game and how their business model can adapt to their customer's needs and to the evolving technologies of the digital market.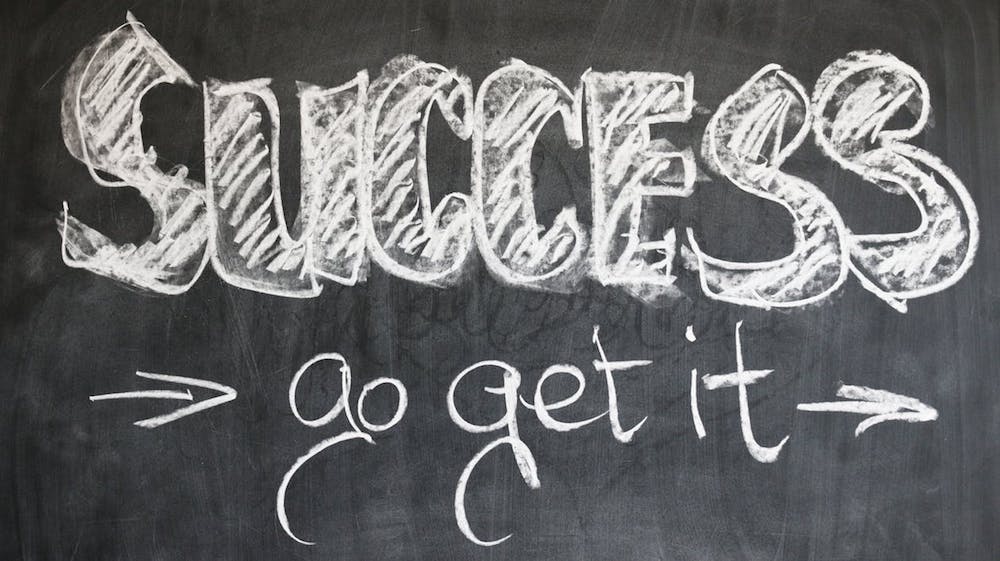 Choose The Best eCommerce Solution For Your Needs
When starting a business you have a strategy, a set of goals to achieve, an MVP and a route to market.
You will undoubtedly iterate as time goes on because to survive you will need to adapt your products and services so they flourish. You can't control your market or audience, but you can shape your business and evolve to suit demands.
Your website is your shop front and it's hugely important. It too will iterate and evolve to meet changing needs as markets develop and fluctuate.
Choosing the right ecommerce platform from the outset that allows you to add and remove plugins, change templates for specific pages, generate vouchers and codes for customers and support sales through the site is really important.
Starting over again is a costly experience for any business owner or marketer.
Use an online store creator with the functionality and technical support that you're going to need now and in the future: choose a system you can grow with. If you want, you can start by selling on marketplaces and build up a brand that way.
Optimise Your SEO From The Outset
SEO is a delicate science, and there are a lot of ecommerce stores out there who aren't going about it the right way.
The impact of SEO optimisation can take a while to produce results, as it takes time for Google's little spiders to reach out and find you.
SEO should be considered a more long-term strategy, but an important one.
Done well, SEO is one of the most effective ways to bring traffic to your site as people search for the products you sell. Optimise your store for SEO from the outset and it will pay dividends down the road.
Customer Service Is The Make Or Break
If you've ever worked in the retail or hospitality industry you will have heard the mantra "the customer is always right". Somehow, for some reason, customer service seems to have gone astray as ecommerce stores multiply.
Perhaps it's something about not being face-to-face with customers that's led to business owners becoming complacent, or not taking customer concerns and rights seriously.
Customer service and communication should be on the top of your priority list, because bad customer experiences will ruin you.
The better you manage your audience's experience, the more important you make them feel, the better your reputation will become and the more likely you are to receive referral traffic from happy customers.
I hope these insights have widened your knowledge and opinions of what it means to succeed and how to build a an ecommerce business fit for the modern digital environment.
The most important thing is to start with your 'why', and with your audience. Be passionate yet strategic, and plan for success.
---
Patrick Foster: Freelance Writer & Consultant
As a business owner and digital marketer I understand the difficulty of building a successful business from scratch.
Luckily for me, I'm an ecommerce geek so I've learned a lot and I hope to pass as much of that knowledge on as possible.
---