7

min read
Getting intrested in starting an e-commerce business? Well you might have heard about the great opportunity that lies in the east, i.e China.
Today, I want to talk to you about (and show you) how to dropship products from China to give yourself a new way of doing business online.
The business I am talking about, is, of course; e-commerce drop shipping!
E-commerce has been around for a while, but it was only with the help of dropshipping that it is now accessible to just about everybody who wants to take advantage of this great opportunity.
I do not know how dropshipping came to be, but whoever started this new "industry" surely deserves our utmost praise as many people are making a killing simply by learning how to dropship products from china to customers worldwide with ease.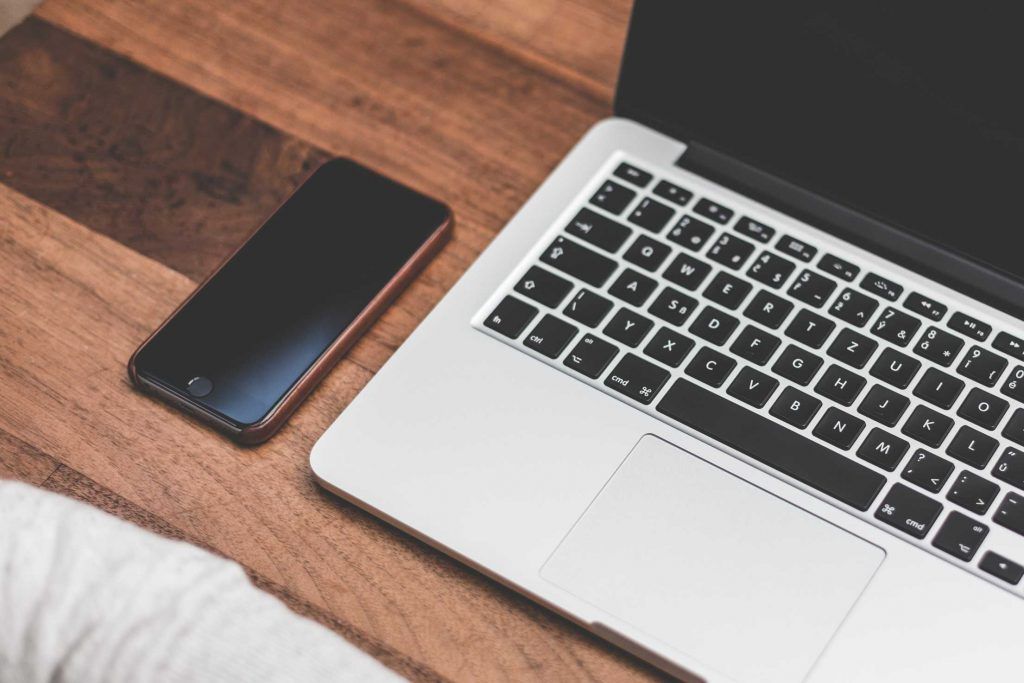 But, What Is Dropshipping?
Dropshipping is simple. It basically flows like so:
You have an online store (more on this later)
A visitor buys a product from your store.
Your dropship supplier from China sends your customer the product
You pocket the profit.
That is it. That is really the whole, complete formula of doing dropshipping online.
This formula, if you haven't seen the benefit of it just yet, will give you 2 major, MAJOR benefits:
No need to store inventory
You cash the products without ever touching a product.
Intriguing right?
Yes, I was in awe when I first heard about this new online business model back around October of 2016.
I was simply browsing and reading blogs (as I do) and I happened to come across a free ebook by Oberlo which shows you all you need to know to start a dropshipping business from China.
Today I want to explain to you the whole process of setting this up, including all you would be needing and the expenses you are expected to have out as start up capital.
These are my words of advice for anybody who wants to start a dropshipping business taken from the lessons learned building 2 fully-monetized and profitable online stores that both use dropshipping as the main business model.
Ready to explore this new world?
What You Need To Get Started
To start your new dropshipping business, you are going to need the following 3 things.
A chosen industry (niche).
An e-commerce store
The Oberlo Plugin (more on this below)
I know these may sounds a bit intimidating, but trust me; it's all easy to do. In fact, I will be showing you how to set everything up in these following few words.
Let's run through what you need and how to get it:
Your Chosen Industry
You will be building your very own online store (again don't panic, it's easier than you think). In order to to this successfully, you are going to need some direction, which means you have to pick what your store will be based on.
I myself have started one store focus on niche jewelry, and one store about women's fashion (which is now run by my girlfriend).
You can start a store in whatever category/niche/industry you desire. May it be adult toys or cat collars -it's all the same.
Whatever it is you are passionate about, you can start a store on and use it to build a profitable dropshipping business.
Now, the question remains;
How To Start Your e Commerce Store?
All you would need is a Shopify store.
Shopify (you can see my full review of Shopify here) is an ecommerce store builder where you can build you very own online store complete with everything you need including the most important "add to cart" and "checkout" functionalities.
You might be thinking starting your own Shopify is a bit too complicated, but I promise you it isn't.
Below, you will find a how-to guide showing you exactly how to do it. You will also find a lot of guides on the Shopify website.
What are the costs of owning your ecommerce store?
Shopify costs $29 a month or $299 a year (which I highly recommend you go for due to the massive savings).
You can also get started for free, which I recommend you do as Shopify offers you the first 14 days as a new store owner without costs giving you the chance to fully build your e-store without having to pay from day 1.
I always use this feature as I like to take my time to build up the store and then once it is ready to go, I buy the necessary memberships (in my case; the yearly one) and go live with an already fully optimised store.
But, before you do that, we are here to talk about how to dropship products from China so it's important that you set up your store with products you want to sell, and that is where drop shipping comes in thanks to a tool called Oberlo.
Introducing Oberlo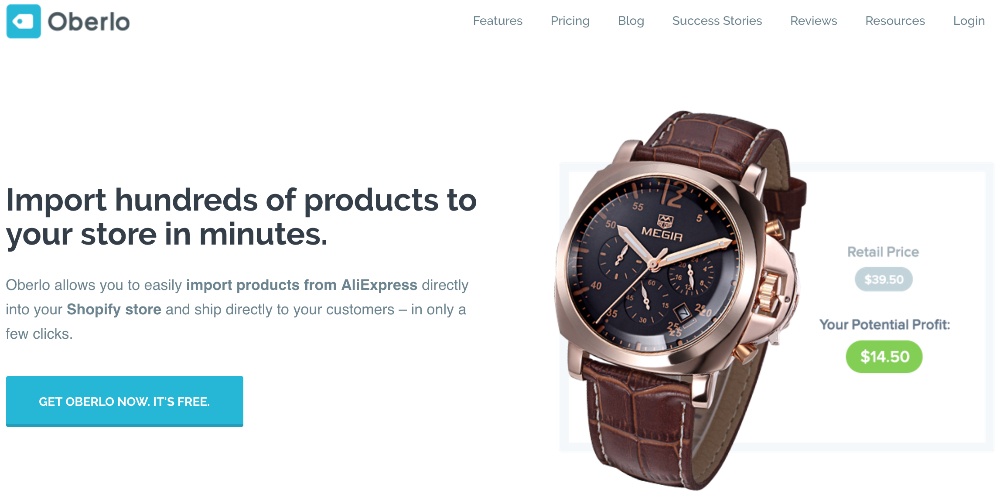 Oberlo, which I also have a review of here, is the tool that makes dropshipping products from China possible (and with ease as well).
What this nifty little tool does is that it helps you find products to promote (using AliExpress) and then it imports them onto your new Shopify store (it only works with Shopify) and you are set.
Whenever a new sale comes in, all you need to do is:
Capture payment from Shopify (i.e get the money in your PayPal account).
Open Oberlo and see your sale waiting there.
Click order button and
Watch the magic happens.
What happens next is literally jaw-dropping and while I have sold over 500 products this way, I am still amazed each and every time I see Oberlo working.
Once you click the order button, without clicking anything else, you will see your screen do this:
The Oberlo app opens up AliExpress.com
It finds the product
It adds it to your cart (with the exact specifications of your customer)
Fills out his address (the one he filled on Shopify when he checked out)
And leaves you at the check out point of AliExpress.
All you have to do then is to simply click confirm on AliExpress and that is it.
Your sale was just fulfilled with just 2 clicks!
Once the product ships, oberlo will automatically sends the shipping info to Shopify alerting the customer that his product is on the way.
Simple as that! Your only job is to literally collect the profits!
Pretty insane right?
That is why drop shipping is blowing up right now and I for one have gotten on the drop-train to success.
I have used this method to make over $2500 in one single weekend thanks to Oberlo and Shopify working together!
So Let's Recap…
Let's recap exactly what you need to do to start dropshipping products from China.
Step #1: Join Shopify for free.
Step #2: Install the free Oberlo app (it comes with Shopify)
Step #4: Populate your store with AliExpress products (see how here)
Step #5: Get a yearly membership with Shopify and launch your new store!
Congratulations, you are now in the dropshipping business!!
Final Words & Parting Advice
Drop-shipping products from China is something that I am getting heavily into and have many other plans to start new stores using the exact same method I have described to you above.
I see so much potential in working this way that it has now became one of the easiest way to make some money online (albeit it still requires some effort on your part).
One thing we haven't discussed in this post however is that you need traffic to get the sales to be able to make money and that is where it can get pretty challenging.
I have a 10-day getting started course which you can join right now and it will teach you all you need to know about generating traffic to your ecommerce store so if you have no experience in building an online business, it would be best to start from here first.
As always, I am more than willing to help so be sure to reach out to me if you need my help or if you have some unanswered questions.
I really hoped this post has shown you how easy it is to dropship products from China and how amazing it is to be living in a time where we can do international business without ever leaving our bedroom!
Thanks for tuning in. Talk soon.