13

min read
Learning how to make passive from blogging is probably the number 1 goal for most bloggers out there.
Why wouldn't it be?
What's more exciting than knowing that you will have money coming in on "auto-pilot" just for writing a simple blog post talking about your specific hobbies and passions.
Note the quotes on "automation".
When I say automation, I don't mean it like these fly-by products say that you can make money automatically sipping cocktails at the beach. If you still believe in that, then you've been misinformed.
It is possible, don't get me wrong but it's not as easy as they make it out to be
What Is Passive Income Exactly?
Passive income is defined by Wikipedia as such:
Passive income is an income received on a regular basis, with little effort required to maintain it.
Even that is not entirely true because making passive income a possibility requires a lot of planning, focus, energy and time.
But don't worry; with this guide I have for you today, you are going to understand these 3 main principles when it comes to making a passive income from your blog:
How to do it,
How to do it right and
How to it successfully for a long period of time.
As with everything, there is a right and wrong way of doing things but if you want to build a business that will start making you a passive income 6 or 12 months down the line, you need to start doing the right things today.
"Little effort" is true, but that is only way into the future, for now; you need to put your sleeves up, focus and read this guide before you do anything else: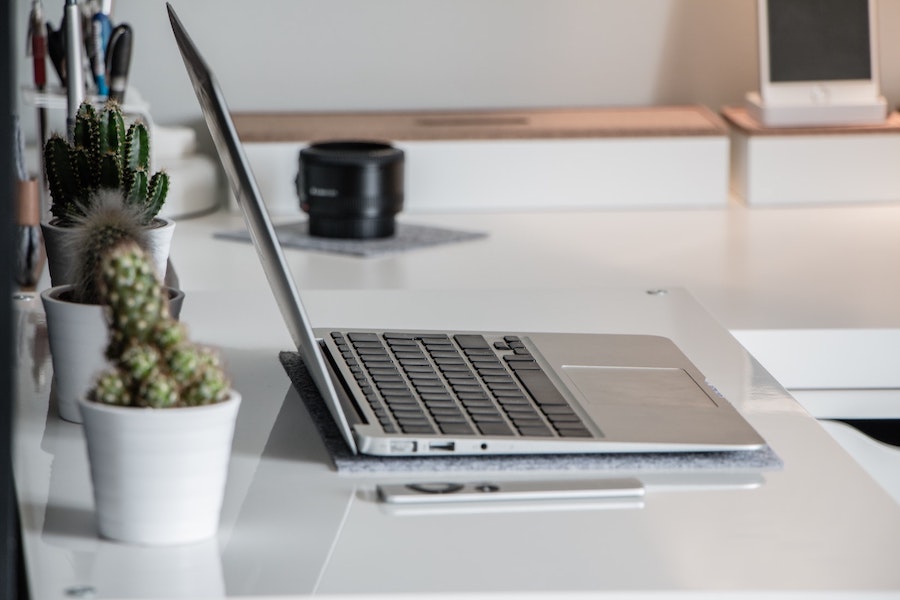 Blogging For Profit: Passive Income Opportunities
Blogging or more precisely; making an income from a blog, is one of the ways I make a passive income with my business.
At this point, I'm making about 1-2 sales a day and that is what I call "passive income" because I could just be having a shower or at a yoga class and when I look at my emails, I see emails that tell me I've just made money.
That's awesome!
I use my blogs, (this one included) to make my passive income, but please understand that it's not "without effort".
I spend a lot, and I do mean a lot, of time online reading, trying, testing, designing, writing, answering and much more and I do it every day consistently. That's how you get results.
It's my job to do these things.I know that these words I am typing right now are not going to make
I know that these words I am typing right now are not going to make me money exactly when I publish this post, but it will make me money in the long term.
If done right, this post can go on to make me money for months (and probably even years to come) but it won't happen immediately.
That's how building a successful blog is, you do the work now and see results further down the line.
That is why the majority (which I believe is at 90%+ quit and never make any money from their blog). Which is a shame in my opinion.
Please don't be one of these people.
So, the method I use to make passive income is; blogging + affiliate marketing and I will be explaining how I do just that in these following words:
How To Make Passive Income Online
If you want your blog to make money, then you need to do know how to do these following 4 steps very, very well:
Picking a niche (or blog topic),
Starting and building out your blog/website,
Getting traffic,
Monetizing.
I've said this before but if you spend your next few months working on perfecting those 4 principles (which I know are not as easy as they sound), in 6-12 months from now you are going to have an online business that makes you "passive income".
How long it will take and how much you will be making all comes down to how well you understand and apply those 4 key principles above.
If you think about it though, it's simpler than it looks because only 1 of them requires a consistent effort, and that is "getting traffic".
Everybody has a niche or blog topic in mind and everybody can create a website (get 1 for free here) but it takes a special kind of skill to get the traffic you need to run your business.
Even monetizing is not that hard to do, because once you have traffic coming in, then that takes care of itself and figuring out how to monetize your traffic is a good problem to have.
Sure there are some good and bad ways to monetise but if you have 1000 readers coming in a week, I will bet you that a percentage of them will convert. That's just how it is and how it happens (if done right).
Ways To Make Passive Income
There are many ways you can earn a passive income from your blog but the majority you'll hear about are these:
Banner Advertising.
Sponsored posts.
Creating your own product.
Let's take a closer look at each one of these income opportunities and see what they are all about:
Affiliate Marketing:
Affiliate marketing is the business model where you recommend products and services to customers (i.e your readers) and if they decide to make a purchase, then you get credit for that purchase.
This is my favorite way to monetise and I've seen some great results with it.
I'm not a guru and I'm not a 6-figure-a-month blogger (just yet) but I can say with confidence that affiliate marketing is probably the best way to make passive income online.
Here's a quick tip for you:
A great way to get started with affiliate marketing is by doing product reviews.
Whatever niche or industry you are in, I am 99% sure that there is a product out there that has an affiliate program and thus, you can make money selling it.
To find affiliate offers for products visit sites such as:
By using these platforms, you can easily find products you want to promote, review them and write a detailed post about them online on your blog.
This will do 3 things for you:
It will rank you for the keyword of that product:
Reviews are hot commodity online and everybody wants to see before hand what they are buying or investing in.
Also, a specific product review is a lot easy for you to rank under because there won't be so much competition.
Just pick a product, system, service or a website that is related to your niche, try it out and share your findings with the world.
I believe so much in creating product reviews that I've also recently launched a new blog (this one) specifically reviewing online tools for online entrepreneurs, I suggest you check it out if you want to see examples of reviews.
Product reviews will bring in targetted customers:
When you rank for such keywords, you will also be getting a lot of targeted visitors to your post.
If you write a review about a product (for example Amazon Fire TV review), you can rest assured that the people that are looking up that information online are probably (a high percentage of them) are looking to buy an Amazon Fire TV.
This means that your content is generating readers that have an intent to buy, and intent to make your money.
Your job now is to make sure you have a kick-ass review filled with information that will make a reader want to take action and buy the product.
It will make you money:
Yes, product reviews work great for bringing in affiliate commissions that will contribute to your "passive income" goal.
For you to make money with product reviews, do this:
Find a product you would like to promote (ideally one you already use and know)
Write a detailed and informative review on your website.
Monetize that post with affiliate links to that product.
These types of posts usually rank high and stay ranked for a long time, which means that the post you write once, is still bringing in money.
Banner Advertisements:
Banner advertisement is used (mainly) by people that want to monetize a blog without selling and promoting an actual product.
Banner ads can be profitable yes, but I've always found affiliate marketing to be much more worthwhile (money wise) instead of banner ads.
I talk about that in an earlier post titled "Is Selling Advertising A Good Way To Make Money Online?".
Most people use Google's Adsense to get started with banner ads and I believe it's a good place to start since Google controls the majority of all banner ads being shown. You can see Google Adsense here.
If you want to learn how to use banner ads on your website, then I suggest you take a look at this guide.
Sponsored Posts:
Another popular way to making money with a blog is by doing "sponsored posts" but what does that mean?
Once you start getting some authority in your niche, you will start receiving emails from product creators asking you to promote their product on your blog and they will pay you for doing so.
That is what a sponsored post is all about.
Should you do this?
Personally, I don't because if they are paying you to do a sponsored post, this means that they will want the post to be "positive" and encourages people to buy their product.
This may work in some niches but in my industry (the make money online business) is filled with awful, money draining products so I tend to refuse sponsored posts.
However, I do accept requests that simply want to send me their product for free and then I can review it and provide my honest opinion about it.
If you want to do sponsored posts, then I say find a way to make it work for you where you will be getting something out of it. One thing I would advise you to do is to not promote products that you know people would not like.
It's much better to lose out on a sponsored post deal than it is to lose out on readers because you've "sold out".
Creating Your Own Product:
The internet has made it very easy for us to be able to share what we know with the world.
With tools and programs such as ClickBank, Amazon, Etsy, and more, you are able to create a massive business online by selling your products to the world and most importantly to your blog's audience.
I have not yet reached this state but I do plan on starting work on an ebook that I would sell through Amazon. It's the perfect evolution of the "online entrepreneur".
While I do suggest you first start out by building an audience (through blogging) before you get into product creation, it's not a necessity.
if you want to learn how to sell your ideas to the world, I suggest you use the Fizzle roadmap.
How To Make Passive Income (For Life)?
Ok, making one sale is not that hard, but building your blog and business to continuously earn money for you "passively" for months and years to come is a different story.
But it is possible.
However, let's get one thing clear: you still need to work on your website. You still need to put in the effort.
If you have a website that is up generating readers and making your money and suddenly you stop updating it, here is what will happen; You will…
Lose rankings in search engines.
Lose readership.
Lose subscribers.
Lose momentum.
Lose income.
Sure this process may take months or even years to happen (depends on the size of it and popularity) but if you stop working at it, eventually sometime in the future, your passive income will start to dry out.
So how can we make sure our passive income does not diminish over time?
Keep pushing yourself to learn more and be better at how you run (and automate) your business.
Keep writing reviews, keep working hard and keep finding better ways to monetize.
Remember it might not look like much now, but at a future date, all the little bricks you lay out will be the foundation on which your passive income resources rest.
More Blogging Tips & Tricks For Making Money
For more information, I recommend you check out this free guide on the 6 ways you can monetise a WordPress blog and see what works best for you.
There are hundreds of tricks and ways you can increase earnings with a blog and you can find most of them here and in my free ebook "How To Win At Affiliate Marketing".
If you are new to all of this and you want to learn how to start a blog, get traffic and even monetise that traffic for passive income, then I suggest you also try out Wealthy Affiliate.
It's free to join and there are many tools and training guides you can use to show you how to start earning online.
It's the same training I have used to become successful and also the same training this 20-year-old blogger is using to make $10,000 a month online.
I won't go into detail much about it here, but you can see what WA is all about in my detailed and updated review.
In Closing
This has been quite a long blog post but I am very happy you've stuck around and made it to these final "parting words".
Making a passive income from blogging is a wonderful thing and if you've been really wanting to do this for a while, then now is the time to go for it.
Don't leave it "for next time", or leave it as a "maybe" in your mind. This thing needs to happen now or never.
I can show you 100s of examples of how bloggers and normal people like you and me have been crushing it online but this would do nothing to improve YOUR situation.
My Question For You (Leave An Answer In The Comments)
Now that you know how to make passive income from blogging, are you going to try it?
Also, how will you live your life and what will you do with the extra time you have once you start earning your target income online?
Let me know in the comment section below, I would love to hear your stories and future dreams.
Thank you very much for reading. Keep learning and keep learning.
3HUNDRD
PS: Don't forget to subscribe to my email newsletter so I can alert you when I publish new content like this, send you my free ebook and send you a free invitation to Wealthy Affiliate (with private mentorship included).