6

min read
The internet has changed almost every aspect of human life and probably nowhere this change is more evident than in the business sphere.
Nowadays, there are millions of people across the globe who are earning their livelihoods and making decent income from work-at-home businesses all thanks to Internet.
People often assume that a "work at home business" and online business are the same things, so first we will try to remove this confusion by explaining both these terms in detail.
An online business is every business which derives most of its revenue by selling goods or services to customers through Internet. Even some of the largest companies today such as Amazon, eBay, Google etc. are online businesses per this definition.
Digital (branchless) banks are also becoming a norm in most developed countries and these also qualify to be classified as an online business per the definition used above.

Work at home business and online business are used interchangeably when referring to start ups, solo enterprises and other businesses run online.
Although, it may appear on the surface that these are same things, this is often not the case.
Work at home business refers to almost any business enterprise which can be run from home via the internet and these are often mid to small operations which primarily involve selling services or goods manufactured or delivered by other companies via affiliate marketing or other mediums.
Even freelancing is considered as a work at home business when the only thing you are selling is your time and your services.
Traditionally, work at home businesses related to the internet are also distinguished by low investment required, as unlike a physical business there is no need to rent an office or warehouse, pay for the salary and the many costs associated with staff and workers.
If you are planning to start (and scale) a work at home business, then this will no longer remain a "home business" as at some point of time you'll require an office and may also need to hire workers which off course, will convert your work at home business into a normal brick and mortar (online) business.
So here are the steps to learn how to start a work-at-home business.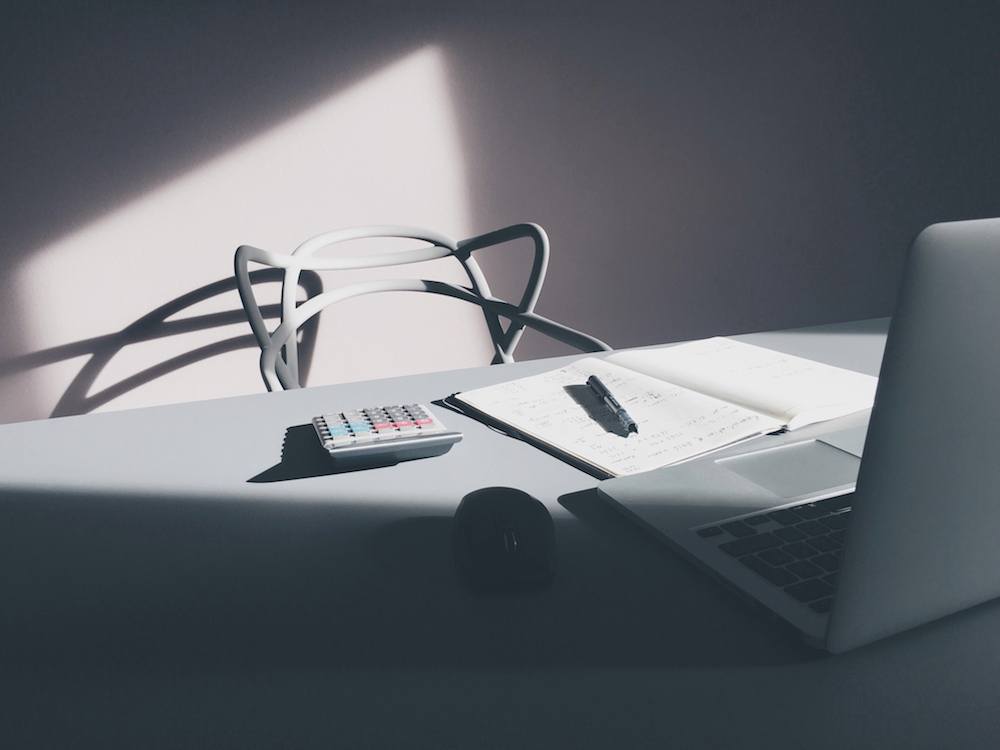 Identify A Need / Niche
The first step in starting an online business is to identify a need or a problem which can be solved by selling a product/service.
Millions of users are everyday searching for solutions to their problems and some simply want to fulfil a need by buying a product or service which can satisfy them.
Good businessmen whether online or offline are first problem solvers and only then businessmen as they allow people to solve their problems by offering solutions to these problems in the form of a service or product.
You must have a clear idea about the needs of your future customers and the solutions which they may be interested in buying before starting an online business.
You can use a score of tricks ranging from asking friends to reading forums to analyse the most pressing issues which people want to solve. The basic principle here is to find a problem which is widespread as this results into a large potential client base.
SEE: How To Find A Profitable Niche For Affiliate Marketing
Do Your Initial Keyword Research
Keyword research is the backbone of any SEO strategy as search engines are still the main sites visited by people when they are looking at solutions to their problems.
Today there are hundreds of free keyword research tools other than the most famous Google AdWords Keyword checker which allows one to conduct extensive research into single word, multiple word and long tail keywords with the exact number of times each keyword is search monthly.
You can also check the keyword figures for most countries and see the demography and location related data for each searched keyword easily.
Design & Build Your Website
Once you have identified the needs of your future customers and have done keyword research, building a website is next step in starting a work at home business as a website will be the address of your business on the world-wide web.
With multiple drag and drop eCommerce solutions you no longer need a knowledge of coding or design to build a website. With platforms, such as SiteRubix, WordPress.com and Shopify you can easily build a website by paying a small fee.
You will also need to buy domain name and hosting for your site, although numerous site builders allow you to buy a domain name and hosting or use domain and hosting provided by them at no extra cost other than the routine eCommerce software licensing fees charged monthly or annually.
Add Relevant Products Or Services
Depending on your selected niche, you may sell your own products, sell product manufactured by others (affiliate marketing) for a commission or fees or a combination of both through your site.
Businesses selling services primary tend to sell their own services through the websites, although it's not uncommon to see affiliate websites selling services provided by others. After building the website you must add products or services which you intend to sell to visitors.
It's at this stage where you will also need to think about numerous things such as website hierarchy and navigation etc..
Drive Traffic To Your Website
Once you have built the website and have added the products or services which you are selling the next step is to promote the website using various marketing channels to drive traffic to your website.
Driving traffic is often tricky and many new business owners make the mistake of believing that any type of traffic will convert into sales only to discover painfully that higher number of website visitors doesn't always mean high revenues.
As a new online business owner, you must make sure that you attract only the people who are interested in what you are selling so targeted traffic is far superior than untargeted traffic both in terms of quality and quantity.
Convert Visitors Into Paying Customers
Now almost everything related to setting up has been done and the last step is to convert website visitors into paying customers. With the help of landing pages, sales pages and direct calls to actions this can be easily done.
To automate the sales process, you will need to carefully monitor analytics and need to understand what your visitors do once they land on your website.
At this stage, it's quite important to build a marketing funnel which will guide users through various stages of their buying journey as few people make a purchase on their first visit to a site.
Conclusion
Learning how to start a work at home business is not a daunting task if done with proper planning.
Here we have tried to focus on the most important steps which if followed in the right sequence are more than enough for you and will be of immense help if you decide to start a work at home business.
If you're interested in starting your own side hustle and e-business, be sure to take my free 10-day getting started course over at Wealthy Affiliate.