The way I make money online – and the methods I teach here – are all based on using content to drive traffic to your website and then converting them into customers using the affiliate marketing model.
However; writing is often an ugly word and does put off a lot of people from taking the first step.
Today, I want to show you how to write your first blog post because I know that many are struggling with this and I also know that if you know how easy it is, you wouldn't give up so easily.
In this article I am going to show you:
How to write your very first blog post
What to write in your first blog posts &
Some tips and tricks that will make writing as a beginner much easier.
A few things you need to know about me is that I am not an English speaking writer, I do not consider myself a writer and I also do not claim to be a writing expert, however;
With my writing – grammar and spelling mistakes included – I have managed to create an online business for myself and have published 100s of blog posts read by 1,000,000+ people around the world.
As I said, learning how to write your first blog post is not as complicated as some make it out to be and once you have found "your groove', you'd immediately start banging out blog posts "like a pro".
& I'm going to show you how to do it right now.
Ready to write your first piece of content?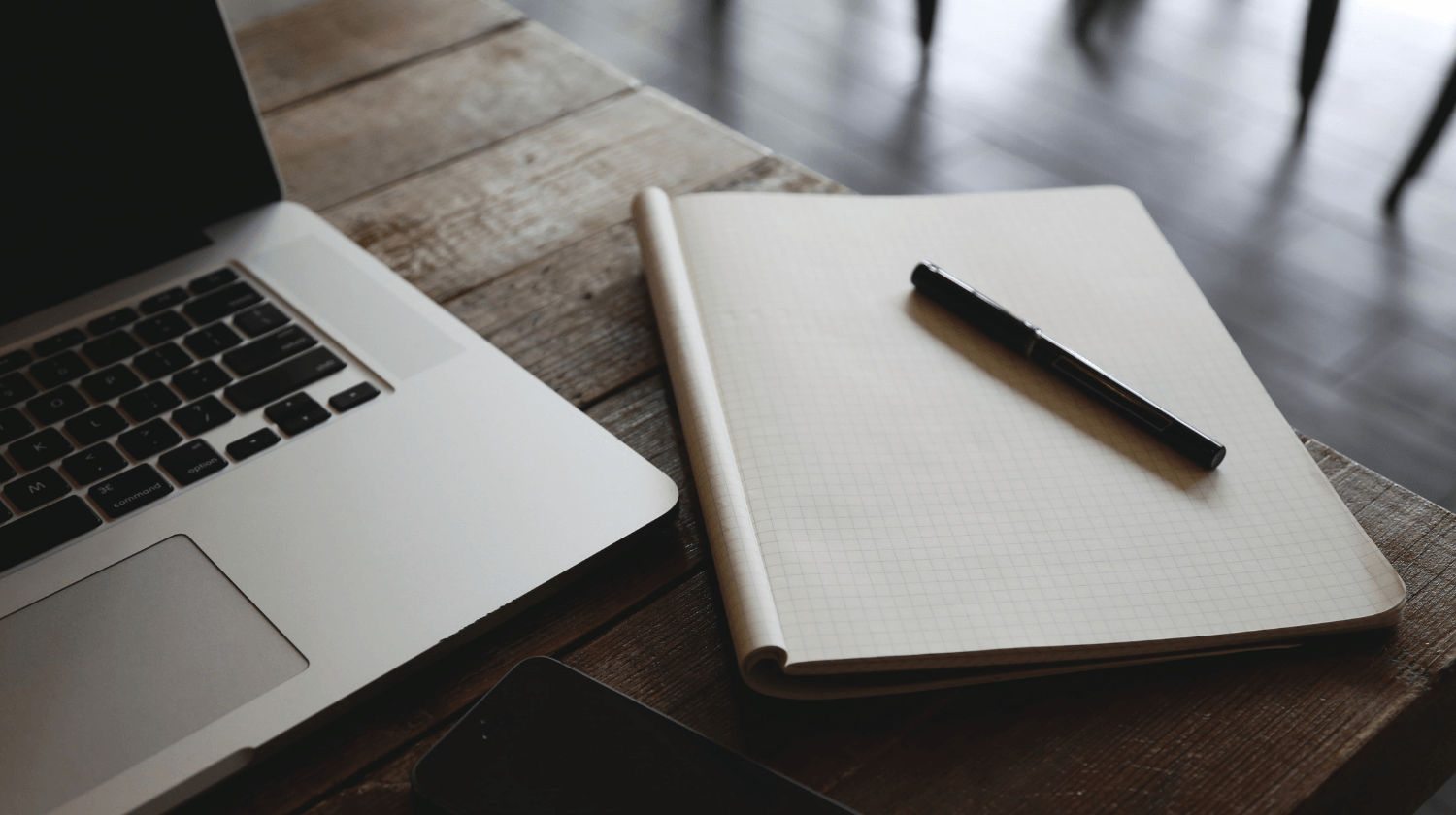 NB:
Want to see how I make money with affiliate marketing? My new book reveals my entire process, including my 4-step approach to building affiliate websites.
CLICK HERE to download my book for free
.
How To Write Your First Article
All you need to be able to write online is a will to do it and a website.
I won't go into the specifics of how to create a website as I have covered that plenty of times in the past so please take a look at some of my previous guides if you do not have a website yet:
If you also plan on making money with your blog – using affiliate marketing – then I also suggest you take a look at some of my previous guides on that topic + get on the my "getting started" page for more details.
What Should Yout First Blog Post Be About?
Let me throw a little surprise for you here;
What to write in your very first blog post really does not matter a single bit because most likely; nobody is ever going to read it!
If you've done some research on blogging, then you'd know that building up a traffic flow of readers to your website/blog doesn't happen with just one blog post.
In fact; you are going to needs 10s of blog posts to start getting enough traction on your website.
So; if you are fearful that somebody might read your first blog post and think you're a horrible writer – don't worry as that's highly unlikely it is going to happen.
Now, your content plan in general needs to be catered towards the blog topic you've chosen (often called your blog niche) – if you know your niche well, then you know what topics need to be covered and you know what content you can write about.
It may also help to start learning about keyword research if you want to optimize your blog posts for search engine traffic.
Do not worry too much about your first blog post, or the second or the third – just keep publishing and keep writing.
I swear the second one will be easier and so will the third one.
Take advantage of the fact that you do not have readers and practice your writing and your "tone".
Later down the road – when you notice some blog posts are gaining traction and are getting regular visits, you can go back in and edit and polish the content even further.
When you do that, you will see how far (and how quickly) you have improved as a "content writer".
With that covered, let me now give you some tips on how you can get started – and rid yourself of the fear – of writing your first blog post.
3 Tips For Writing Your First Blog Post
Imposter Syndrome
This is common – imposter syndrome is when you feel like a fraud for doing something you know you may not be qualified to do.
This is super common and nothing to let it hinder your progress – nobody is an expert in anything – especially online.
+ you do not have to position yourself "as an expert" online, you can easily take the "I'm a beginner and this is what I am doing" approach to anything you want to talk about.
Don't let this "syndrome" stop you from doing what you want.
No Idea What To Write About
This is also a common trait but as I said;
If you know your niche well (which you should) + know how to dig for keywords, you'd have more ideas on what to write about than you can even handle.
I have been writing online for 6 years now and every single day I wondered if I'd find anything to write about and guess what; I always do.
You Don't Know If You're Doing It Right
A student I mentor inside Wealthy Affiliate asked me whether he was "doing it right" or not.
This is a tough question to answer and I will tell you why.
3 years ago, I thought I was doing it right but looking back at it, I have adjusted my tone, improved on my English and also expanded my knowledge on the topics I write about.
Does this mean I was doing it wrong before?
No; it just means I have improved on what is right.
Writing is a skill that you have to develop. You can do it right today but look back at it in a week and hate it; that's a good sign!
Afraid of what others may think/say:
Don't worry about what others have to say online – I'm guessing you know this already.
While the feedback you get will most likely be positive, there's bound to be a few sad people out there who may want to leave negative feedback.
Again; this is nothing to worry about.
If you're too worried about people in real life finding out what you're doing, then you can also use a pen name if you'd like.
I do use a pen-name and I've never had any issues because of it.
Tips On How To Format Your Blog Post (Like A Pro)
To close off this article, I want to give you some technical tips on how to craft and write your very first blog post.
Here are some dos and don'ts for when you are writing online.
Do not copy/paste content:
Of course, don't just steal other blogger's content and try to pass it off as your own – this will get you nowhere and "your" version would likely not rank thus not get any traffic.
Stealing blog posts is a huge waste of time that has no advantages – just don't do it.
Space out the blog post in small paragraphs:
As you can see, this post has 2-3 line paragraphs and that is on purpose. People like to read short paragraphs because they can easily skim through it.
Don't write big chunks of text as people would not read that.
Don't over-italic stuff:
I see way too many beginner blogs overusing the bold and italics formatting.
Don't do that – just keep it clean and simple.
Too much fluff makes a piece of content a lot harder to read.
Grammar mistakes:
Grammar mistakes are going to happen – heck there might be some in this post even though I am using Grammarly and I've proofread my post 3 times before publishing.
Of course, try to avoid any grammar/spelling mistakes but even if you do publish a post with some random mistake, it's not the end of the world either.
People likely won't mind, won't notice it or won't care.
Always add images:
One good tip I can give you for writing your first blog post is to get in the habit of adding images to your content.
Just text is boring – people want images (and videos) that would capture their eye and help the reading progress.
Always – always – add an image or two (or five) to your content.
Learn some simple on-page SEO:
If you want your first blog post (and others) to rank in Google, learn some simple on-page SEO techniques.
Th