I love doing product reviews (sometimes).
Lately though, I have been enjoying doing reviews on the many different ways (and websites) that claim you can make money online by doing surveys.
See my recent SurveySay review here.
However, although these sites sound great, they are usually not as great as it may first appear.
Today I am doing my Inbox Dollars review, another site (one of the most known ones actually) that allows you to make money – in a few different ways, not just surveys – by using their platform.
In this review, we are going to look into:
What is Inbox Dollars (and what I think of it

).

How to make money with Inbox Dollars (if you can in the first place).

How much you can expect to earn with Inbox Dollars and also;

Whether I think it's a good option for you to make money with.
You're probably curious about this already, hence why you are researching this and how you landed on my website. I do appreciate you being here, so let's cut down to the chase and start with a bit of introduction here…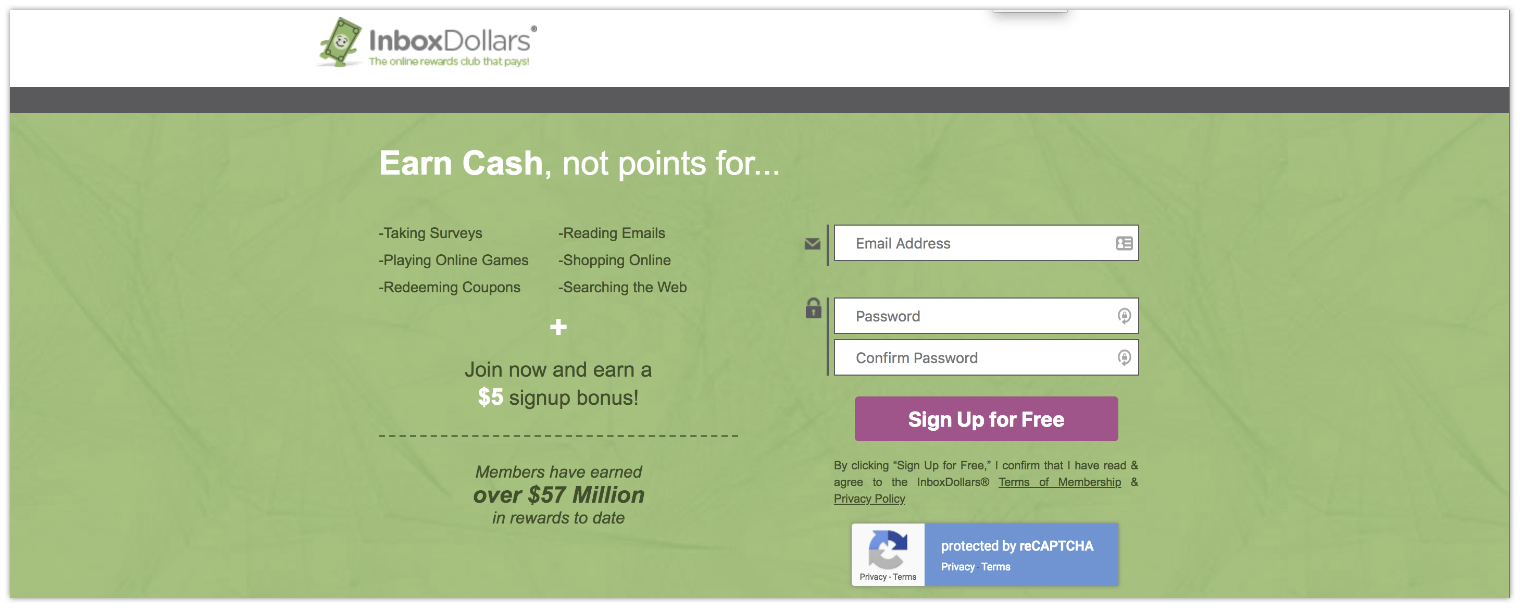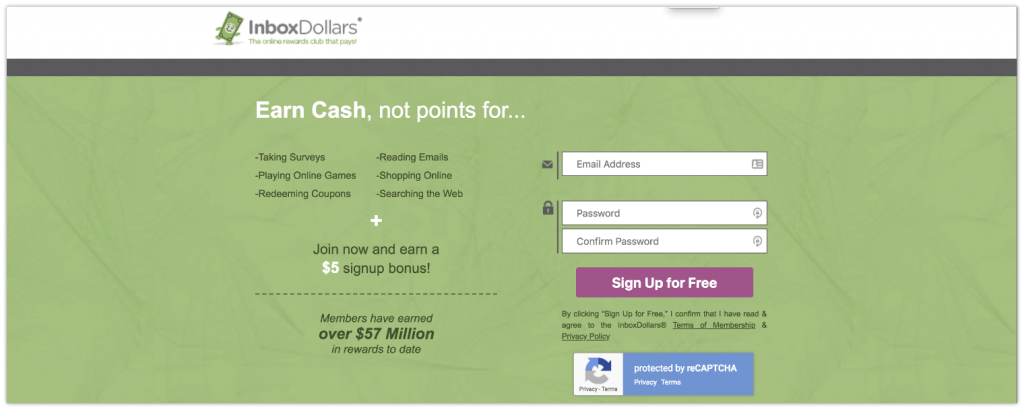 What is Inbox Dollars?
Inbox Dollars is an online company that literally pays you to do tasks that you would usually do while you are browsing the internet.
Does that sound too good to be true?
Of course, it is.
While it is true that you will get paid for doing specific tasks on Inbox Dollars, it's not as easy as they make it out to be.
However, it's must also be said that Inbox Dollars have been around since the year 2000 and have approximately 2 million people on the site registered to its services "making money."
While it obviously is not as 'quick and easy" as they say it is, having survived 18 years in the business of online surveys does speak volumes about the company this we can safely assume it's not a blatant-scam as one may think it is.
How To Make Money With Inbox Dollars
The process of making money with Inbox Dollars is straightforward.
Companies go to Inbox Dollars, and they request services from the user database of ID.
For example, you can make money on Inbox Dollars by:
Doing surveys

Reading and responding to emails

Search the internet for different queries

Sign up to website offers and email lists

etc..
Nothing too complicated, however, there is a catch with this "easy money thing" as there always is.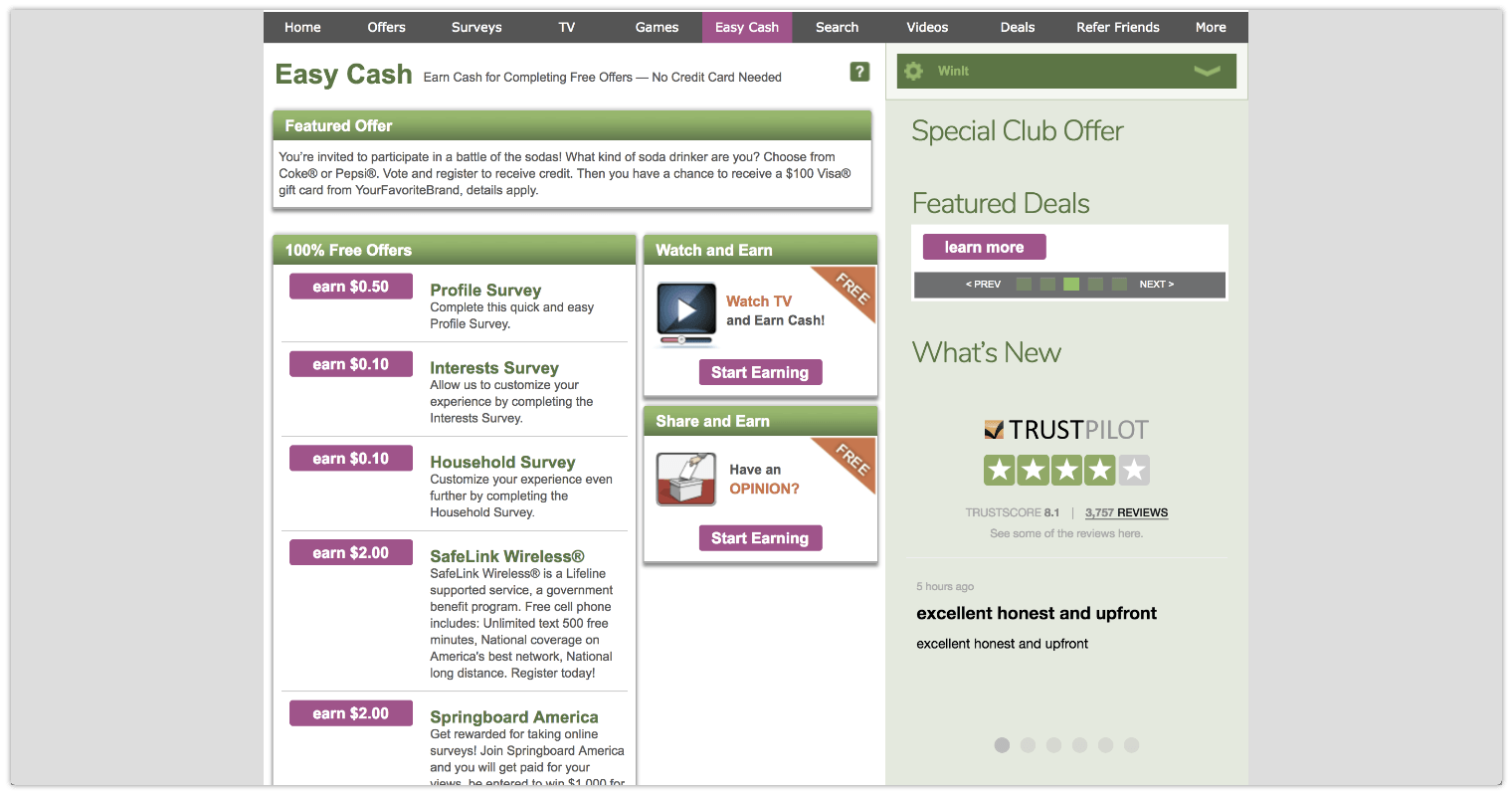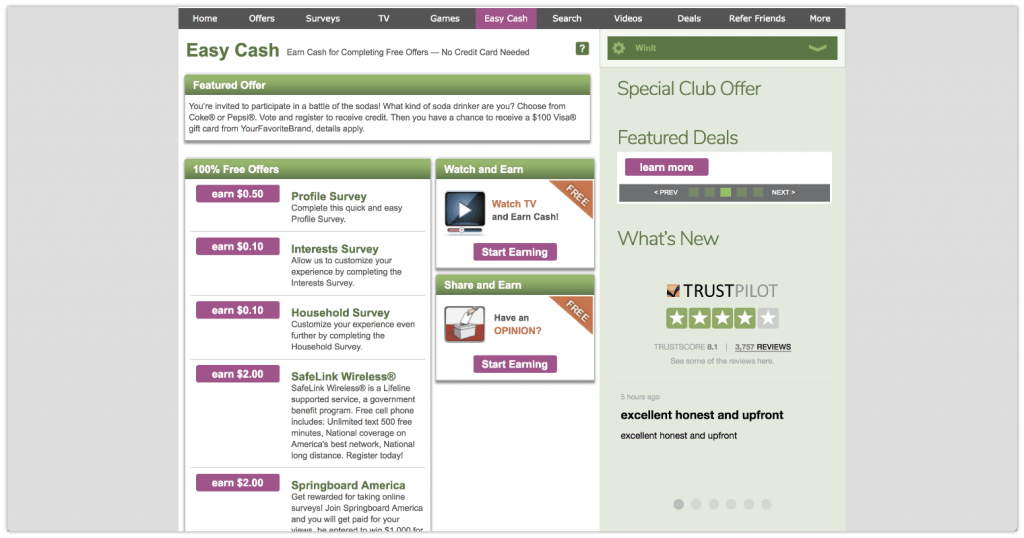 How Much Money Can You Make With It?
This is where many of the Inbox Dollars complaints come from.
Sure it's nice to make money doing stuff online, but the catch here is the amount of time needed to make a decent income with Inbox Dollars.
Speaking of a decent income, you'll never make it with Inbox Dollars.
You get paid so little for these tasks that you'd better off finding a job than spending your day doing "work" on Inbox Dollars.
For example, one reviewer commented that she took a survey that ran for 25 minutes and was only compensated 10c for her half hour of work.
I don't know about you, but getting paid $0.200x an hour is not something I would be interested in.
The minimum payout threshold you need to reach (as advertised on their website at the time of writing this is $30.
For those that have not done their research, a $30 threshold doesn't sound like a lot of work, and you'd expect to make that reasonably quickly, and you'll be paid for your work quickly as well – but you'd be wrong.
To get to those $30, you are looking at least at around a months work of tasks.
As the common saying goes, it should be called Inbox Pennies instead of Inbox Dollars.

Often-Heard Complaints About Inbox Dollars
Before I go into these complaints, I want to make it clear on quickly that Inbox Dollars is not a scam as you may read elsewhere. It works exactly as advertised to some degree and yes, you can make money, and you will get paid, it's just the "slowness" of it all that people get upset about the most.
Anyways, let's see some of the common complaints made against Inbox Dollars.
Slow Earnings
We already covered this, but might as well mention again as it is one of the most common complaints you will hear.
Yes, you can make money with Inbox Dollars, but do not expect to make a lot of it.
Issues With Taking Surveys
There are also some complaints about taking surveys that I wish to mention here, and that is the pre-qualifying survey.
Let's say that a company wants to know if you'd like to buy product X.
So, to first find out that you are in their target audience, they first need to pre-qualify you to make sure that you are actually somebody in their target market.
This comes in the form of a pre-qualifying survey.
The problem with this is that these pre-qualifying surveys are usually very long as well – 15 minute upwards and if you are not accepted, then you will not be credit for your time spent working on the survey.
This means you'll be making zilch on many of the surveys available.
This is not great and remember; your data and answers have been stored regardless. Even though you are not in their target market, they will still hold on to your answers and use them in the marketing campaigns as they see fit.
A LOT of Spam
This one is to be expected, but as we said, Inbox Dollars pays for signing up for offers on websites.
This obviously means that in a short while, your inbox is going to be chock full of spam emails, sales pitches and stuff you are not interested and so forth.
Just going through these emails on a daily basis is already a massive waste of time, let alone if you then unleash the full force of the thousands of companies that use Inbox Dollars to reach potential customers.
Inactive For A Few Weeks = Suspension.
There are also some reports where people have made some earnings with Inbox Dollars, but due to them being inactive on the site, the account was suspended and so was their profits.
If you decide to give Inbox Dollars ago, make sure you to stay active as not to miss out the mighty $30 paycheck at the end of each month.
Billing (Important)
This again needs to be addressed as I think this is one of the biggest 'cath" with Inbox Dollars.
if you are going to sign up to websites using Inbox Dollars, you might be asked to sign up for a service that offers a free signup, but the continues with a monthly billing cycle.
This means that after a month, you will start getting billed automatically, even though you only signed up for it because of Inbox Dollars, you are now seen as a paying customer.
Be careful with this as this is where people end up losing money with Inbox Dollars instead of making it.
Never give out your credit card info or confirm a sign up with PayPal using ID.
Let's not go through some of the most common Inbox Dollars questions people have.
5 Common FAQs About Inbox Dollars:
– Is Inbox Dollars Reliable?
Yes, it works exactly as advertised so I would not call this a scam, it is what it is. You can earn money from them, but not a lot.
– How To Delete Your Inbox Dollars account?
First, make sure you withdraw all your earnings as we already covered that your account will be suspended if you are not using.
Once you have withdrawn all your earnings, just click the "Deactivate Account" in your account page and you are good to go.
– Can You Use Inbox Dollars In Different Countries?
Inbox Dollars is mostly for North America, but if you are based in the UK, you can see their Inbox Pounds sister website which works precisely as I am explaining Inbox Dollars in this review.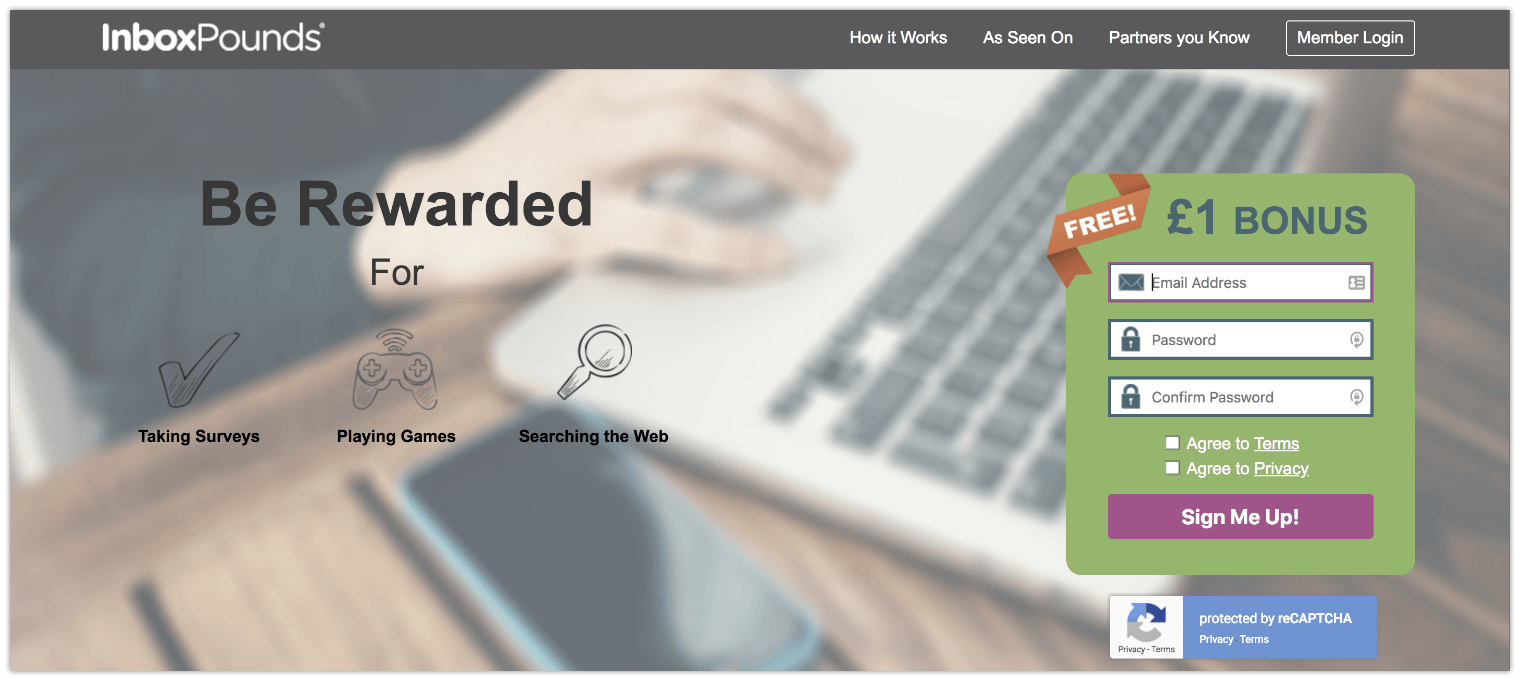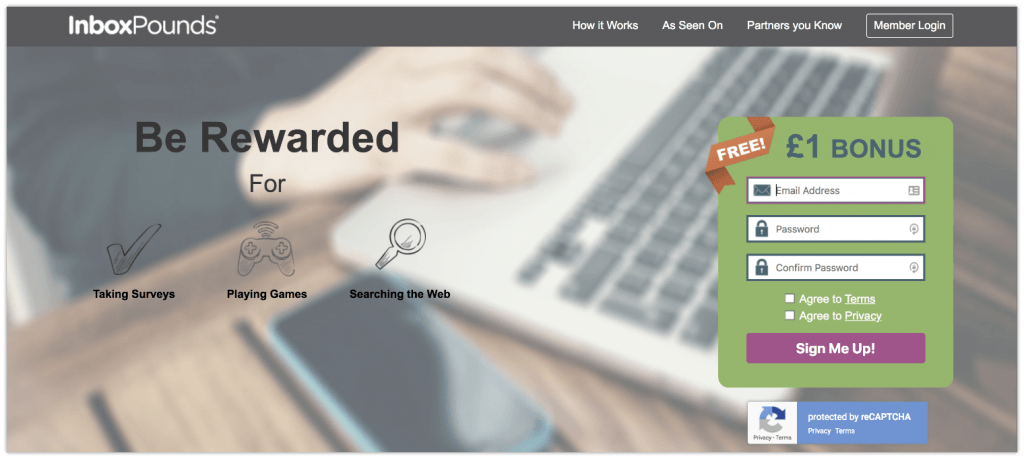 – Inbox Dollars Payment Method
At the time of writing this, Inbox Dollars only pay by Check.
– Any Inbox Dollars Cheats or Hacks?
Obviously, Inbox Dollars would work great if there was some automated process that you can do to let it do the tasks for you.
At the time of writing, I don't know of any such bots, and even if there were one, I'd say do not attempt to use it as it may lead to a lot of issues down the road.


Is Inbox Dollars Worth Your Time?
Sad to say, but no; Inbox Dollars is not worth anybody times.
Having said that, I have come across positive reviews including one mother who uses Inbox Dollars to pass the time away instead of needing/wanting to make money with it.
if that's what you are after (kill boredom and make money), then Inbox Dollars might be worth looking into, but again, I would not recommend it.
How To Join Inbox Dollars
If this post convinced you and you see it worth your time, you can get start with Inbox Dollars straight away today.
All you would need to do is to visit their sign up page and become a member.
You will get a $5 credit just for becoming a member, but of course, there are terms and conditions governing this $5 bonus.
Inbox Dollar Alternatives
The reason I am able to sit here on a Friday afternoon and write up this Inbox Dollars review for you is because "writing" and publishing online has become my full-time job.
And believe me when I say, I do not make my money with Inbox Dollars.
Instead, I used a roadmap to guide me through the trenches of the affiliate marketing world.
If you have been researching how to make money online, then I am sure you have heard about affiliate marketing on your journeys to my website.
This is how I make money, and you can follow the same step-by-step system I used to build my business by taking this free training course.
It's (in my opinion) the absolute best way forward for website affiliates and I would advise anyone to go through this rather than Inbox Dollars, SurveySay or any of these other survey sites that pay little to no money.
<< See my #1 rated training course here >>
Closing Words
Thank you for reading my Inbox Dollars review. I hope this post has answered many of your questions and I hope I have hopefully saved you some time and put you on the right way forward.
It's incredibly satisfying to make money online and live life on terms dictated only by you, and that is why I have built this blog.,
If you want more updates from me, please join my email newsletter and also follow me on Twitter, where I share daily tidbits about my online journeys.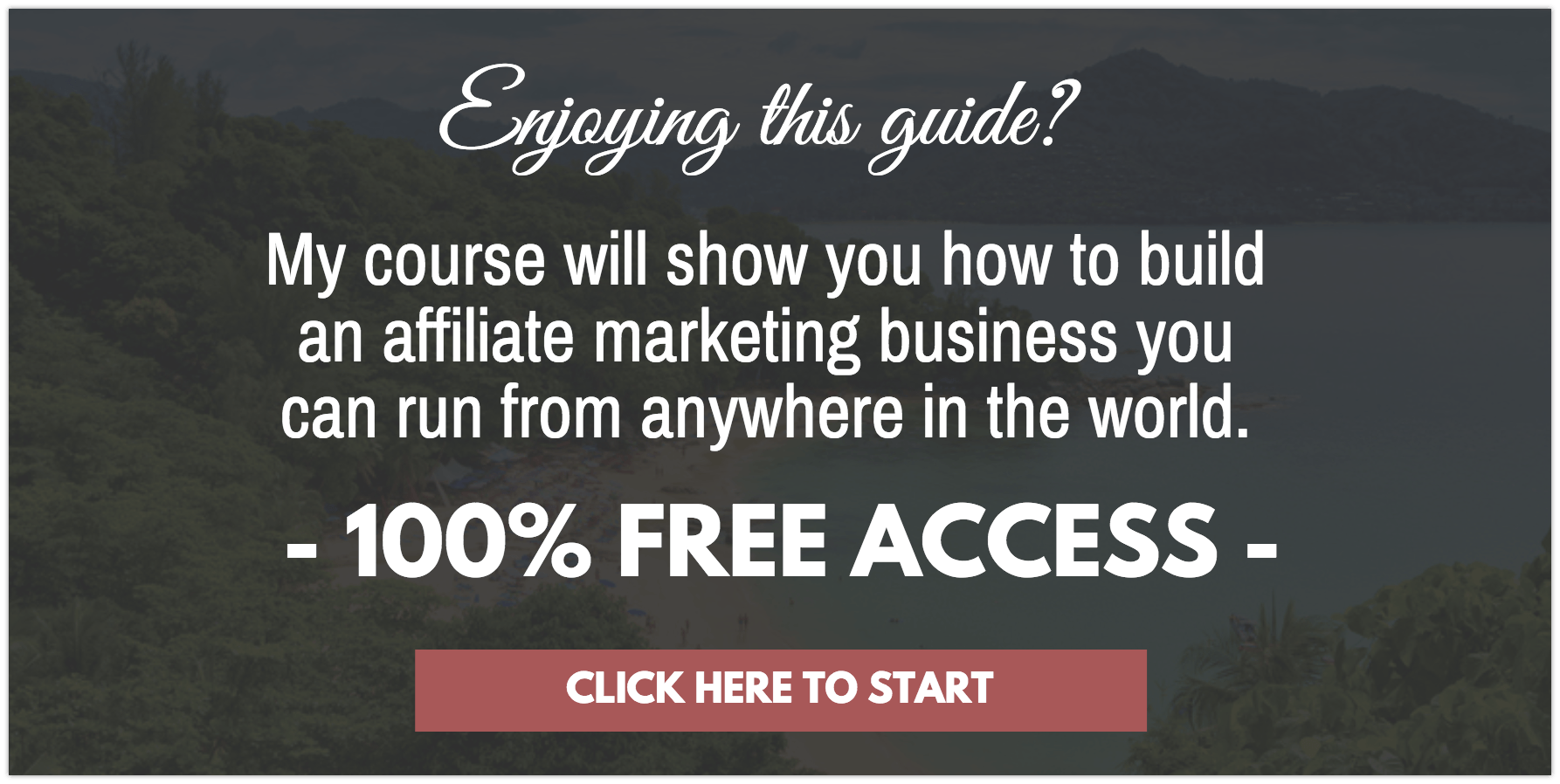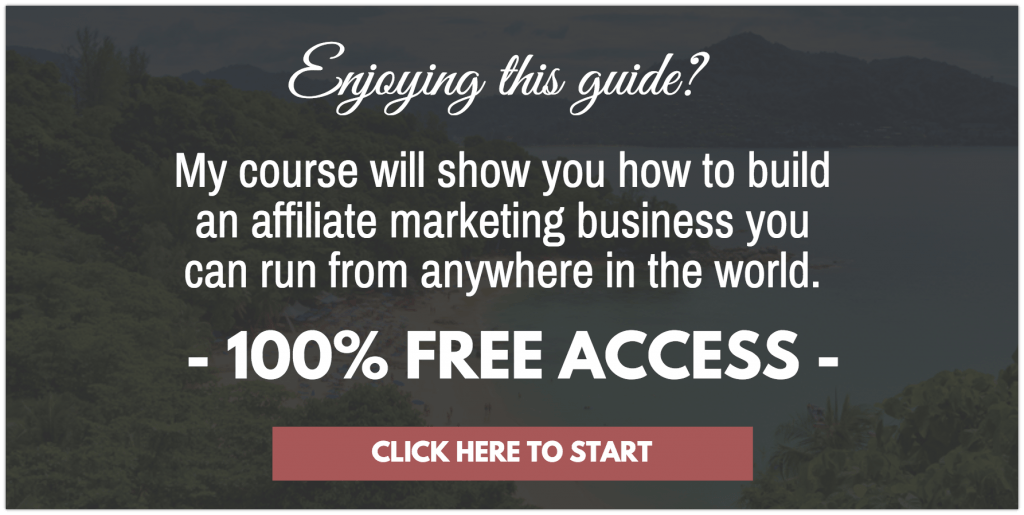 Inbox Dollars Final Rating
Earning Potential

Safety

Training

Worth The Time?