Can you still make money with InstaGC?
Over the past few years, there has been a dramatic increase in the number of websites which claim to present an opportunity to earn money via the Internet. eCommerce is no new phenomena, but still, people are often clueless when it comes to earning money online.
Due to the vast amount of information that is out there, it can often be confusing to separate legit online income sites from scams.
InstaGC is a GPT or "get paid to" site which pays its users money to perform various tasks on their site.
In this article, we'll review this site and tell you whether you can make money with InstaGC or not.


What is InstaGC?
InstaGC is also known as Instant Gift Cards is a website where users can earn cash or gift cards for completing several tasks such as completing surveys, watching videos, shopping online or for searching the web.
As you may have noticed, we all already do almost all these things online in a routine way. So, why not also get paid for these. InstaGC requires users to do simple tasks which can be done even by someone with no technical knowledge and is a great way to earn spare cash.
You can get paid via cash or gift cards as at present InstaGC offers more than 360 gift cards option which covers all major retailers and includes some of the most well-known brands in the world of eCommerce.
Product: InstaGC
Overall Ranking: 60 out of 100 or 3/5 stars
Price: free
Owners: Day Online Solutions, LLC
Website: www.instagc.com
Who Can Use InstaGC?
InstaGC hasn't set any specific target audience nor does their website mentions anywhere that it's for a specific demographic.
Indeed, it seems to be designed with the layperson in mind as the tasks are quite simple and can be performed by anyone who knows how to browse the web or use a computer.
How Does InstaGC Work?
InstaGC pays users based on the tasks they perform after joining this site. Tasks listed on this site are simple ones which doesn't require any deep technical knowledge of the internet and can be performed by almost anyone.
All you need to do is create an account on their site by providing your information and after becoming a member you'll be able to complete several tasks such as:
watch videos,

fill out surveys,

download programs,

signup for trails,

browse web or

shop online
Yes, at InstaGC you can earn money (gift cards) by doing any of these tasks.
Initially, you'll get points for completing each task which can then be converted into cash or can also be redeemed for gift cards.
Most gift cards offered by them are in the range of $1-$500. So, you can buy some good stuff if you are able to accumulate enough number of points.
Consistency is the key here as you'll probably need to complete hundreds of tasks to make some serious money.
What are GPT sites?
GPT is an acronym for "getting paid to" and these types of sites pay their users money for completing small tasks.
This model of eCommerce has taken off over the last few years and is now considered a viable method to earn small income online for people with limited technical or business skills.
Most often GPT sites pay users to visit web pages, fill out surveys, or to watch and like videos. Earnings are quite small, often in the range of 1 to 5 cents per action, but sometimes you can even get paid up to $5-$10 for buying a product or for signing up to any other program.
How Does InstaGC Make Money?
InstaGC makes their money by charging a fee from companies and businesses who hire their members for completing these tasks. Most often these are small businesses, who are looking to increase traffic to their websites or to put their product/service in front of an interested audience.
Pros & Cons
Pros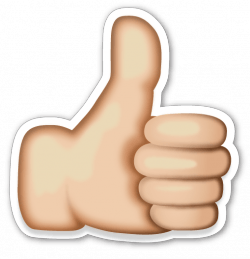 InstaGC offers several tasks which allow you to earn money daily

It has a low payout threshold of $1 which is quite easy to meet even after considering the low rewards for each task

You can earn 10% of your referral earnings via their affiliate program

You also get a signup bonus of 10 points or $0.10 just for joining their site

You can earn up to $1 per person for anyone who joins their site using your referral link

InstaGC has been around since 2011
Cons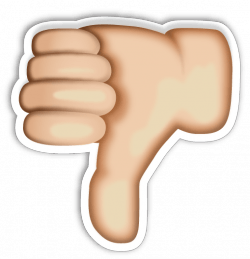 Like many other GPT sites, there have been complaints about InstaGC that they randomly ban their members or shut their accounts without any prior notice

Rewards system is sometimes confusing, and it can take time for points to show up in your account
Tools & Training
InstaGC has paid attention to training their members as they have detailed and well-written guides which guide a user once he joins this site.
In their guides section, you'll find information about joining, rewards system, gift cards, getting paid, completing tasks and almost any other thing which you'll do after joining InstaGC.
We've not come across any other GPT site which has such a collection of helpful guides.
Help & Support
They offer support only via their internal support ticket system which has been highly rated by other users. Unfortunately, at present, there is no other way to get support for any issue which a user may encounter.
Their guides are quite helpful and most often you'll get answers to your questions by reading the relevant guidelines and will need to contact support only in rare circumstances.
Do You Need To Pay To Use InstaGC?
InstaGC is completely free as they never ask you to pay a fee to join their site or to upgrade your membership.
You can join InstaGC on a free membership here >> 
Final Words
Out of all the sites which we've reviewed until now, InstaGC clearly comes out as a winner as it's one of the most established sites in the GPT world which has been consistently online and paying its members for last 7 years.
It offers plenty of ways to earn money by completing quite simple tasks and can be a good way for a newbie to learn the basics of making money online.
Most methods which allow you to earn passive income or active income online require a significant outlay of funds, time and energy in addition to the skills which not everyone may possess.
InstaGC is an exception to this rule as even without any specific skill set you can immediately start earning money by just joining their site.
As mentioned above, you will get paid in points for completing a variety of tasks. These points can be later converted into cash or into gift cards
They offer a huge collection of gift cards which can be later used for buying stuff from other established eCommerce brands.
You'll be able to get gift cards for Walmart, Amazon, Applebee's, Barnes & Noble, Buffalo Wild Wings, Apple Astore, Babies R Us, American Express, Best Buy, and Burger King among several other brands.
Another advantage is the wide variety of tasks which you can choose from your dashboard.
Even with earnings of few cents per task, you can easily earn some spare cash by completing a few tasks each day for a couple of weeks and use this for buying stuff from your favourite retailer after converting the points earned into gift cards.
So, we highly-recommend InstaGC to all of our readers who are interested in earning money online by completing simple tasks.
InstaGC Final Rating
Price

Features

Training

Value For Money