One of the fastest growing e-commerce markets in the world is the East.
From China's AliExpress to India's very own Jabong and Snapdeal, there are a lot of opportunities for affiliates to jump in and secure a footing in the growing market – or is there?
Today I am doing my Jabong affiliate program review and actually see if it's worthwhile for affiliates to promote the growing Jabong Marketplace.

What Is Jabong?
Jabong is the Amazon to the 1.3 billion people in India and it's also now rapidly expanding its reach beyond India to a more worldwide scale as the internet audience becomes more connected.
They offer great prices (compared to the West) and they also offer a referral program, which is the focus of today's article.
Jabong Referral vs Jabong Affiliate?
At one time, Jabong offered an affiliate program where you could make a set amount of commission for every purchase a customer you refer does on the platform. However, that has now been changed and they only offer a referral program instead, which means you get a set amount for every customer you refer – sort of like a CPA offer.
Jabong's Affiliate Commissions Explained
Instead of earning a percentage off the sale, Jabong now offers you, the affiliate, a set amount of Rs.600, which comes to about $9 per customer.
This is sadly not great, especially for Western affiliates who are generally accustomed to higher commissions that than using the Amazon Associates platform.
Also, there are some stiff requirements for you to be able to get those $9, which we'll talk about below.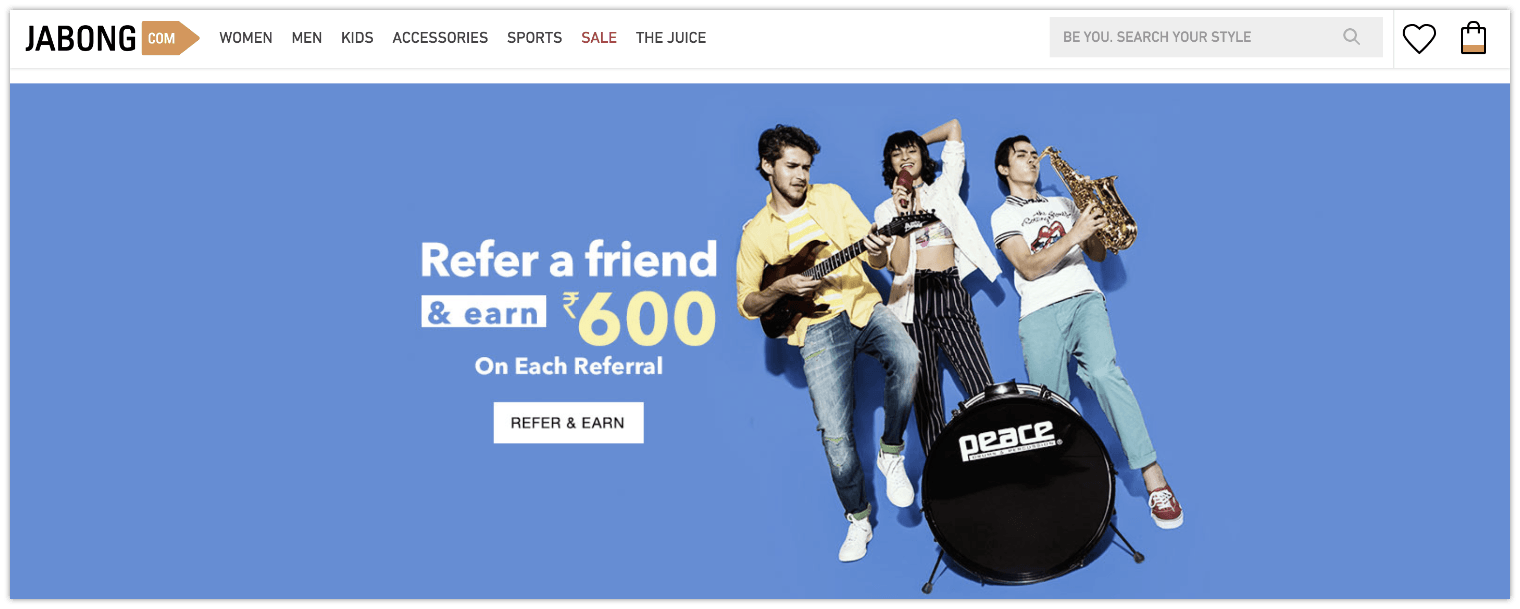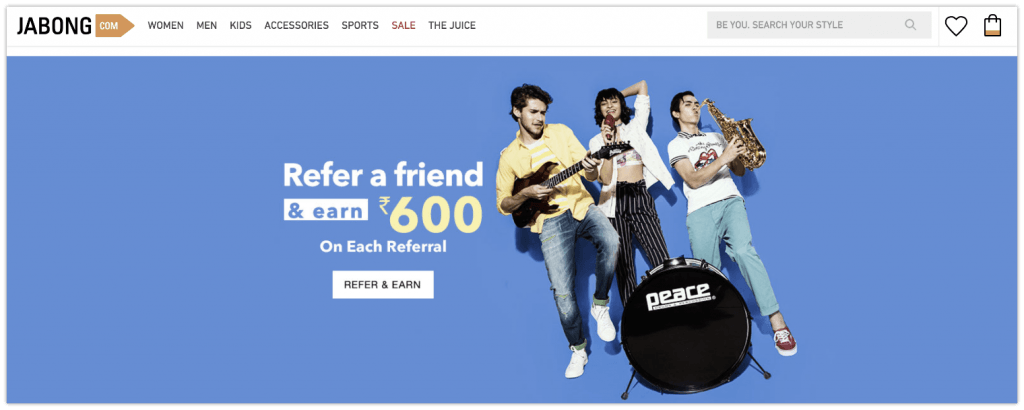 You Do
Not

Get A Cash Payment

The $9 bounty mentioned above won't be in actual real cash, but rather in the form of a voucher you can redeem on the Jabong platform itself.

Sadly, the affiliate program and the potential for earnings with the Jabong referral network are practically nonexistent. I will give you my final thoughts on this program below, but I assume you already know the answer I will give – not worth the effort.
It Has To Be Through The App
Jabong only gives out the $9 "commission" when you refer a friend to the platform on mobile through your own mobile app.
It's also only eligible if the customer you send has never download, used or shopped on the Jabong marketplace before.
There's Also A Minimum Purchase Threshold
The customer you refer also has to make the first sale on his new account no less than Rs2,000, which is around $30.
With the prices being so low on the Jabong platform, I also see this as a hindrance as the customer has to shop for multiple items if you want to have the fighting chance of earning your referral voucher.
As previously stated, it also won't count if your friend does download the app, but makes his purchase through a desktop.
Sadly, there's not much going for this program. A lot of negatives and very few positives, which begs the question…
Can You Make Money Promoting Jabong?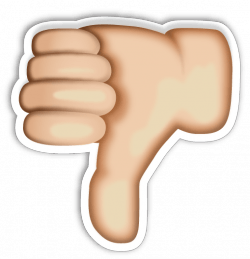 Not at all.
The "money" you earn is not actually real money, (only store credits) and they make it very hard for you to be eligible to receive your reward.
Even though you may have successfully convinced a user to download, join (and shop) on the Jabong website/app – there's a slim chance you actually get anything out of it.
Do I Recommend You Promote Jabong?
Not all.
This is one of the most disappointing affiliate programs I have ever reviewed and quite honestly, you would have to be insane to spend time, effort and money promoting this website.
If you maybe have a big social following from India that you can maybe suggest the link to, then I would say give it a go and use the credits to shop for yourself, but do not start an entire affiliate business promoting solely Jabong as you literally won't make any money
How To Join The Jabong Referral Program?
If you are still interested in becoming an affiliate for Jabong, then here is how you can get started:
>> Download the Jabong app on iOS or Android
>> Find the 'Refer & Earn" page on the app.
There you will find your own referral link which you can then use to send to your friends via email, or share it on your social media.
You can also link to Jabong from your blog, but remember that the offer only applies when a customer goes through mobile so I would be hesitant with that approach.
Who Can Promote Jabong?
Anybody can join and start promoting the marketplace, there are no limitations to who can access the app and platform.
Any Other Alternatives To Jabong?
In India, there's also Snapdeal which is also similar to our "Amazon" but they also do not have an affiliate program so I won't suggest that either.
The only viable option is the Amazon Associates program which at least pays you a decent commission and also has a worldwide brand that will interest Indian customers.
How Can Indian Affiliates Make Money Online?
If you're from India and you are looking to get into affiliate marketing, look into the many affiliate guides I have on the website and also start learning about building niche websites.
There's no reason as to why you can't make money as an affiliate but you need to dig a little deeper and find the offers that are right for you (and your audience)
Here are some of my best guides that I suggest you check out before you go about finding such offers to promote: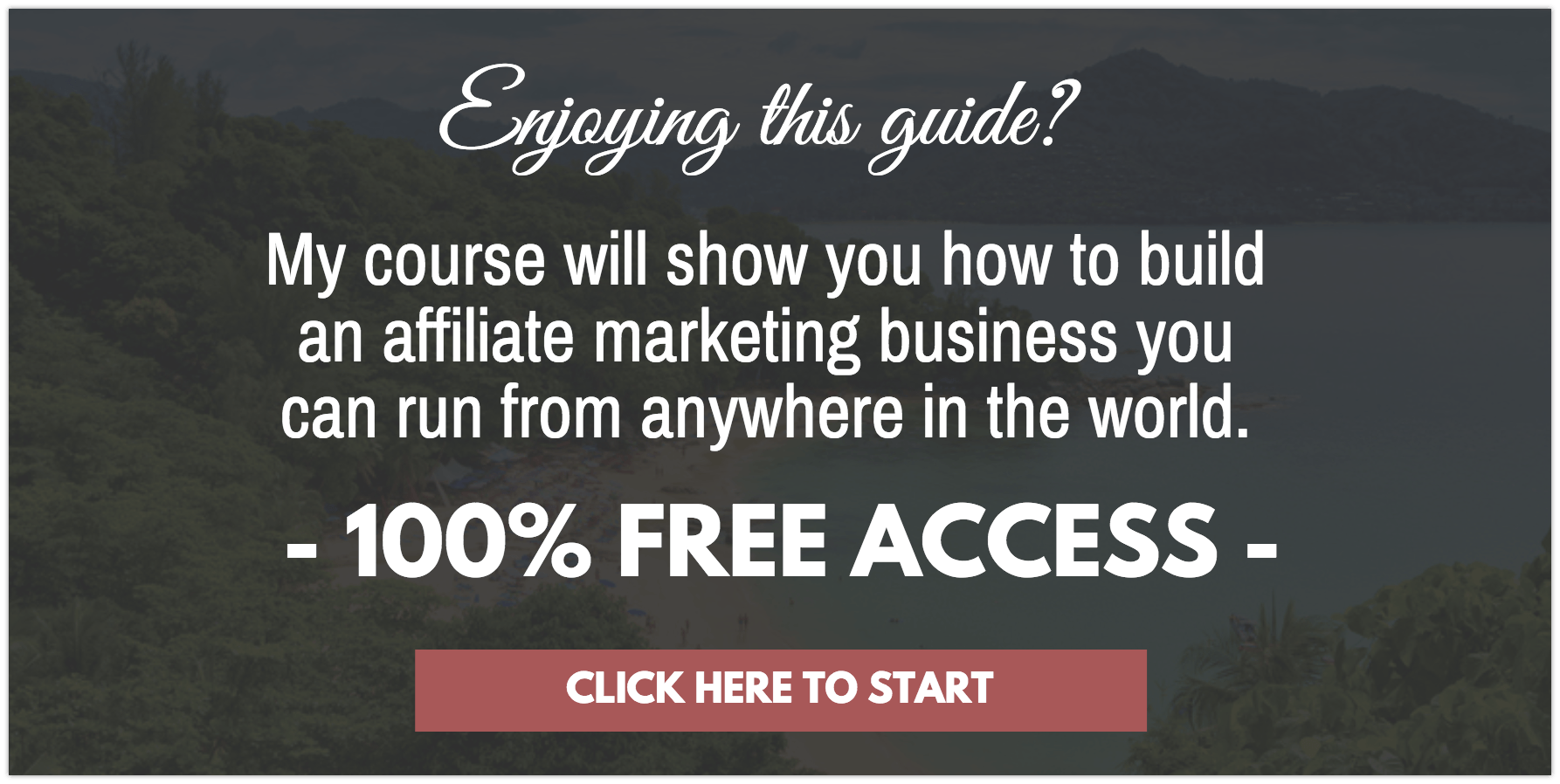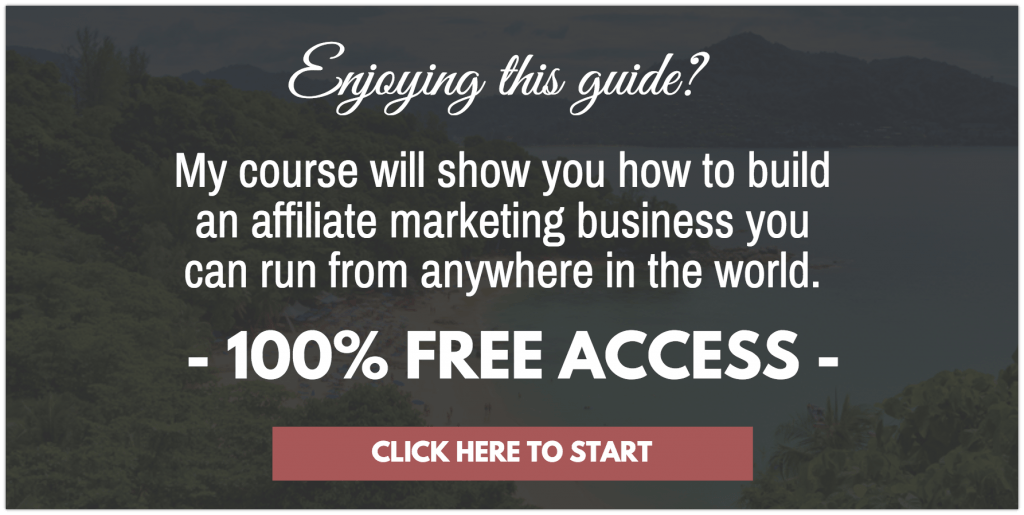 In Closing
Thank you for reading my Jabong referral program review.
Sadly, it's not at all worth it to promote so again, my suggestion would be to stay away from it and find something better that pays you more.
You can see the top paying affiliates programs here >>
Let me know if you have any questions, I'd be more than happy to answer them for you.