It's not 2005 anymore. I don't need to convince you that websites are important, and businesses know this too.
Whether you want to build a website for your business – or;
You want to learn how to make money building "basic" websites for local business as a new side-hustle, today; I'm going to show you exactly how you can do that, and how you can make money doing it.
In this guide, I will be showing you how to use a simple one-stop-shop theme which you can use to build "basic" websites for any & all types of businesses and;
Just in case you're looking at this as a potential new side-hustle;
I'm also going to show you how to find clients/business to build websites for – and;
How to easily build-up beautiful websites without any coding-knowledge whatsoever.
Sounds good?
Let's get started…
NB: While this guide is for people looking to make money building websites for local businesses, if you're a business owner looking to build a (simple) website, you can also use the information in this guide to help you get started. ✔️
Can You Make Money Building Websites For Local Businesses?
$15,000+
Beginner-Friendly

Earning Potential

Start Up Costs

Time Required
Is Building Websites Your New Side-Hustle?
A great side-hustle for beginners ✔️
You can be your own boss ✔️
You can hire people to outsource most tasks ✔️
Very easy to find customers ✔️
Can earn you up to $15,000 p/month (see below) ✔️
How To Find Businesses In Your Area That Are In Desperate Need of a Website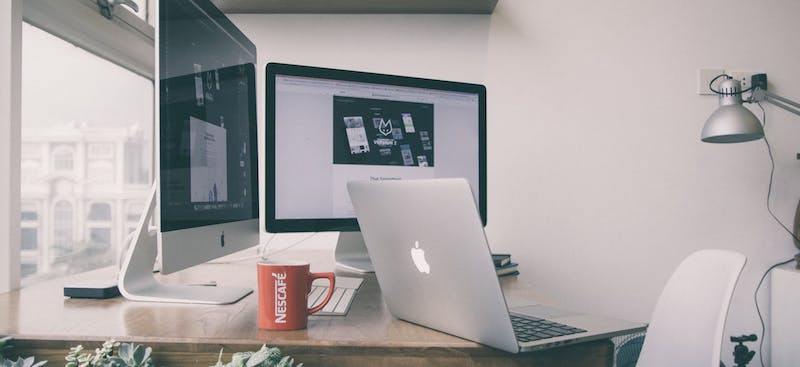 To make money building websites for local businesses, you first have to get the local businesses to agree to work with you. Which means;
You have to find them, you have to make sure they need/want a website and you have to "pitch" them your ideas on how getting a website from you will positively affect their business.
Here's how you do that…
Visit Local Directories
For this experiment, I am using the Yellow Pages website (but you can use any local business directory you want).
Here, you want to find local businesses in your area and then see if they already a website.
NB: You may also want to get in touch with businesses that do not yet have websites, but for the sake of this guide, I will go with the businesses that already have a website.
With the method I'm about to show you, you can be making money from any type of business you'd like, but you can also choose to go niche and go with a more "niche-focused" approach.
On the Yellow Page website, you can see all the business-categories so either pick one of them, or pick them all. I'm going with "Pest Control Services" for this example.
Here's how that would look: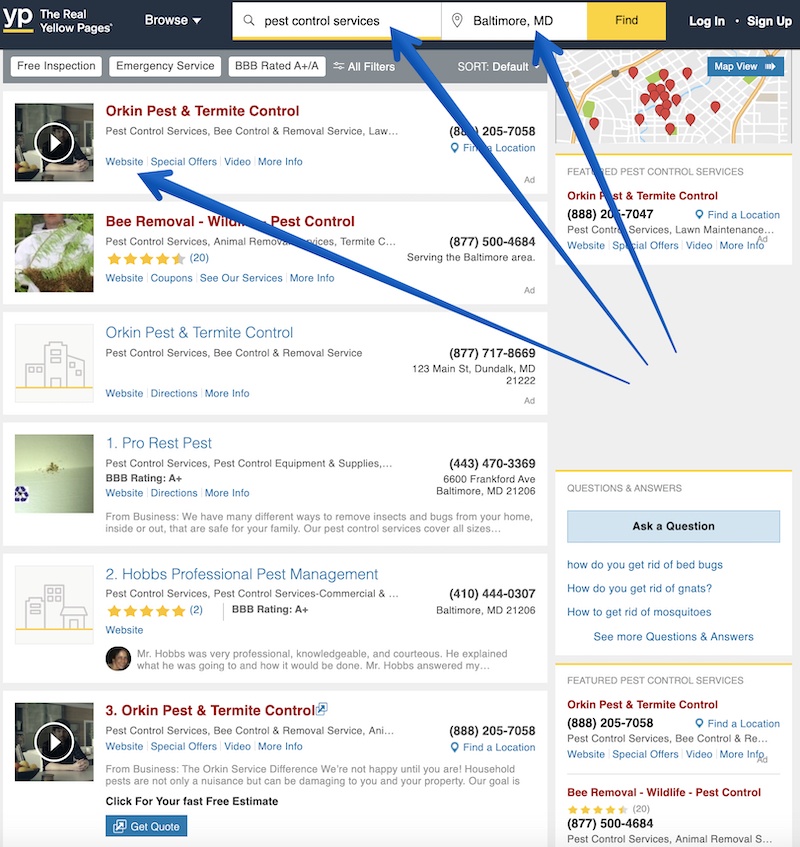 Find An Outdated/Broken Website
There are 3 types of websites which you'll find here, these are:
Good-looking websites (in which case you may or may not want to get in touch)
Mediocre-looking website (which are the sites you have to take note of for the next step)
Ugly-looking or even "broken websites" (which is where I would personally start)
Taken from the example-businesses mentioned above, here some examples of what you will encounter:
A Broken Website: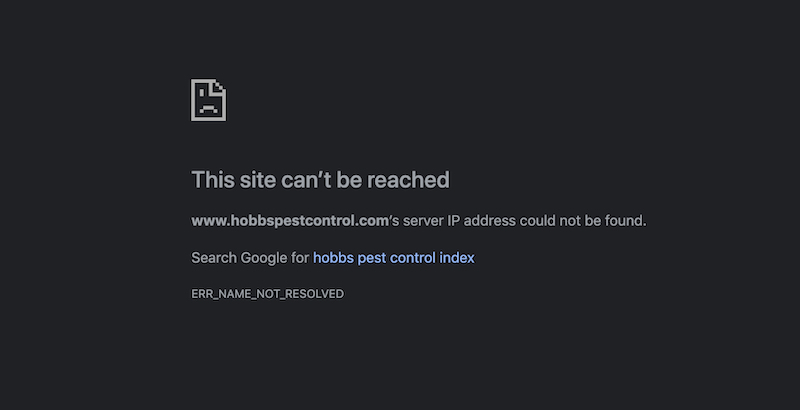 A Mediocre Website: