The "sexual" industry is booming online, from being able to create (and profit) from your own home-movies, to live camming, sexting, and even selling your underwear for a hefty profit.
If you can get over the taboo of "making money sexually online", then you are looking at a big moneymaker which yes – can provide you with more-than a full-time income.
In this guide, I am going to share with you 7 ways on how to get started making money sexually online – I've already covered some of these in the past (and I will be linking to those articles as well for a bit more in-depth information) but one thing is for certain:
If you want to stay at home, do some work online and be your own boss – the "online sex industry" will pay you handsomely for it.
I admit – it's not for everyone so if making money "in a sexual manner" is not for you, don't worry – you can still make money and I have a few "safe" alternative ways to start earning down below.
Without further delay, let's look into what can be done to earn some extra moolah in the digital world.
💋 💰 100+ Ways To Make Money Sexually Online!
If you'd like to make money doing adult work,
this course here shares 100+ methods
that can potentially earn you an extra
$1000, $2000, $5000 and even $10,000 per month
doing online sex work. 
Make Money Camming
Camming is the first one I'll mention because out of all the methods I will share with you below, it's the highest paid endeavor you can choose – although the one that "exposes" you the most.
SN: As you will soon find out, the more "exposed" you are, the more money you will make. That is just a fact of the industry.
Camming is the business where you live stream online (this can either mean fully naked or scantily dress) and people who tune in to watch you either have to pay our right or, they leave you tips.
It is estimated that the highest-paid cam girls earn a whopping million dollars a year (yes – you read that right) but of course this also includes the additional work and exposure that comes through camming.
The "average" income of any camgirl is around $30,000 a year, with some even earning $10,000 a month.
This is not too shabby considering you will be "doing nothing" for an hour a day from your bed.
You're your own boss, you make the rules, you only "perform" what you are comfortable with and some cam girls even get away with not showing their face online (which is great).
If you'd like to know more about camming, you can see my camming-guide here or you can also check out this in-depth article on how to make $10,000 a month as a cam girl.
Selling Your Nudes
A fan of sending out nudes?
Well – might as well start getting paid for it.
Although I don't quite understand why anyone will pay to receive nudes when the internet is already filled with nude pictures, it is a thing and online sex workers are making an absolute killing sending out nudes to those who are willing to pay.
Again, I will refer you to a much more in-depth guide about selling nudes here.
Selling Your Home-Made Videos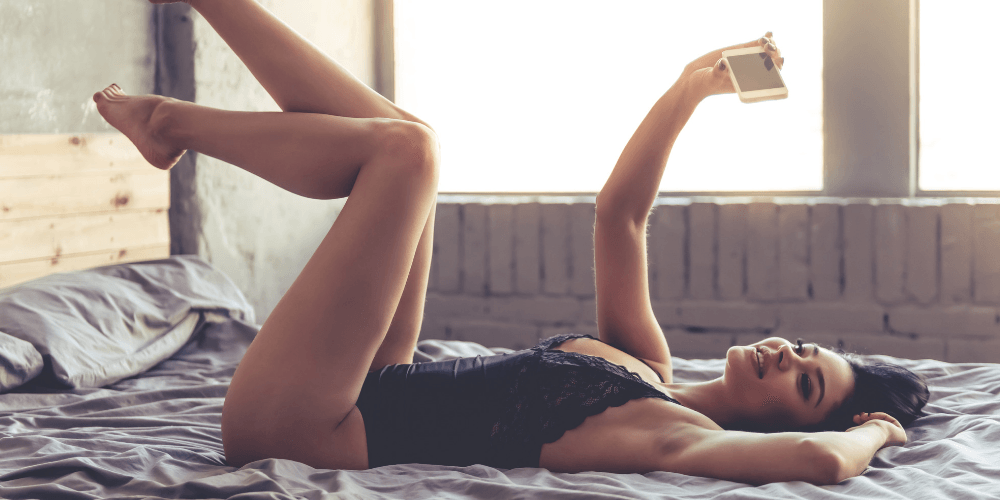 This is another major earner for many – many – women (and men) online.
It basically involves setting up an account on a platform like ManyVids and people will pay you a monthly subscription fee to receive your "daily videos".
Subscriptions typically go for $10 to $15 per month, and you can quite easily get 500 people to subscribe to you (if you actively promote yourself and your videos).
This means you can be potentially be earning $5000+ online with very minimal effort (and clothing).
Sexting (& Flirting) With Strangers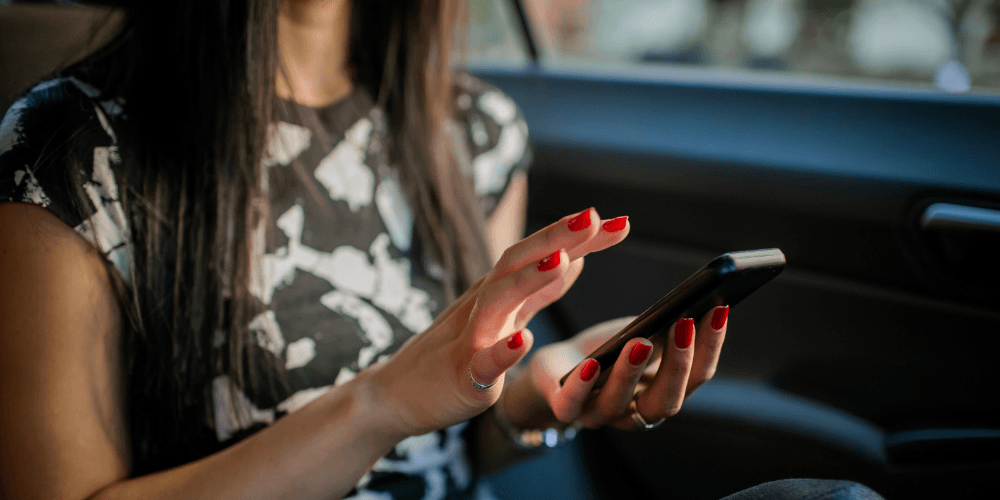 This is slightly bit more "conservative" because you are not required to show your face (although it does pay better).
All you need to do to start sexting for money is to set up an account with a marketplace that allows such a thing – you can check out Arousr.
You will have an endless supply of customers more than willing to pay you $0.20 per text and $0.70 per minute video chat – which is quite the salary.
You can learn more about Arousr and their pay structure here.
Selling Your Bathwater (Or Anything Else)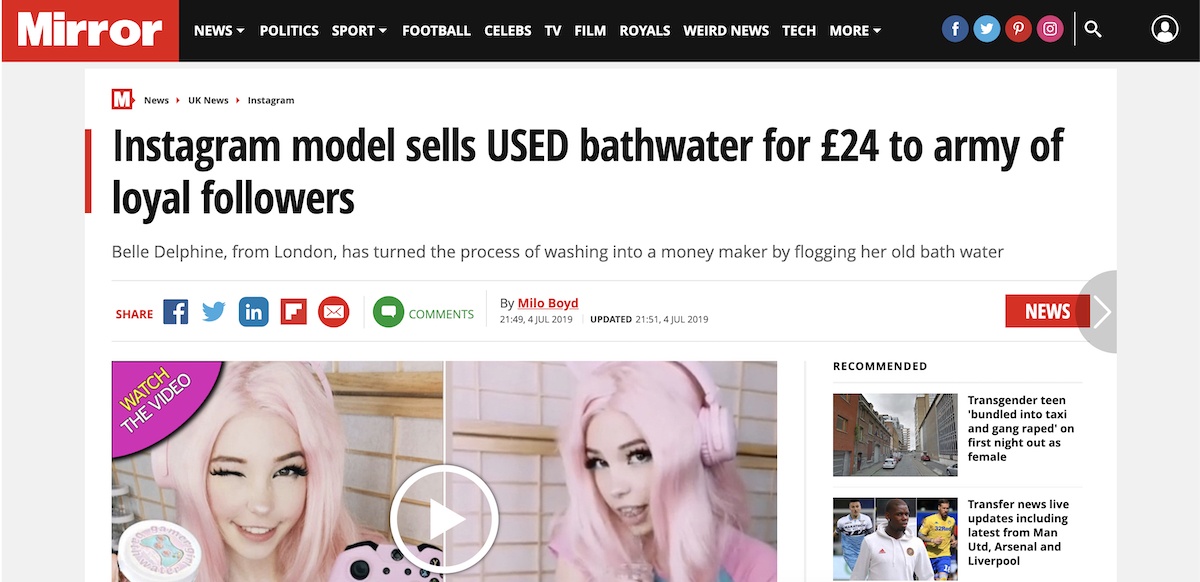 This is a weird one yes but as I'm sure you've heard, some Instagram model/gamer girl has just sold over $30,000 of her bathwater to men all around the world.
It's crazy and weird for sure (arguably not even sexual) but what we do know is that it is highly profitable and with very little expenses.
If you'd like to learn more about selling your bathwater – click here.
Selling Your Underwear

Hmm… interesting fetish and a damn weird business model but yes, you can start selling your used underwear online to men who are into that sort of thing.
What's even more shocking about this is that the dirtier the underwear are, the more customers are willing to pay for it.
Some models even price their garments by "days worn", for example; one day is X price, one week is XXX price.
How crazy is that!?
There's also a verified (thriving) marketplace for this called Sofia Gray, if you'd like to learn more about it, you can see my Sofia Gray review here.
Become A Sugar Baby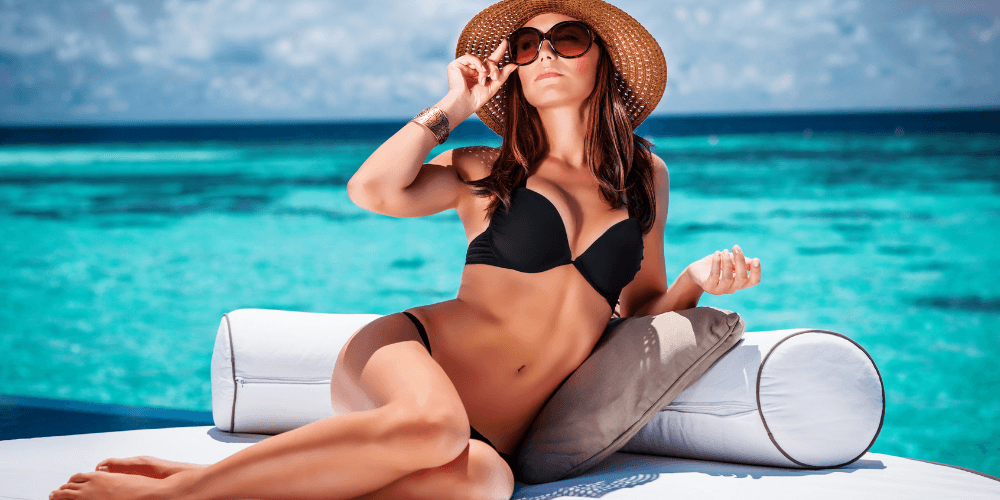 Last but not least, we have the Sugar Babby / Sugar Daddy phenomenon that is sweeping the planet.
Basically, rich men from all over the world willing to become your sponsor sending you money each and every month to be their "Sugar Baby", in exchange for some (sexual) favors – or not.
If you want to learn more about sugar-dating, you can see this guide here.
Things To Keep In Mind When Doing "Online Sex Work"
Those were just some of the ways you can make money sexually online, and you can see an even bigger list here, however;
While this industry does pay well, there are a few things you have to keep in mind:
Never Reveal Your Identity:
Never, ever, ever use your real name, share your physical address and reveal where you work outside of the industry.
The world is filled with weird (and dangerous) people and you do not want some online stranger finding out about who you really are.
I've heard some horror stories about people being offered more money to reveal their true identity and it never ends well so never do it, even if they offer to pay more.
Know The Internet Never Forgets:
What you also have to keep in mind is that what goes on the internet, stays there forever.
People can screenshot, share it with their friends and upload it to other websites.
While there are some protective measures you can take, you can not stop it outright and yes – your work will eventually end up in places you do not want it to be (that's almost a guarantee).
You Have To be 18 or Older:
Do not consider doing any sort of the work mentioned above if you are not of legal age.
Adult websites ALL require you to show proof of your identification (as they should) so there's no getting around this.
If you are under 18 years, either wait it out or look for other ways to make money online (more on this later).
FAQ: Is This Just For (Hot) Women Only?
Contrary to popular belief, you do not have to be a hot/sexy woman to do this kind of "sexual online work" – and you also don't have to be a woman.
Although smaller in size, men digital sex workers are on the rise and they can earn quite a comfortable income doing this.
If you are a man,  what you need to know is that most of your customers will be male as well so you'll be operating in the gay niche for the most part.
If you don't mind that – then the world is for the taking. Some of the biggest gay adult-performers are also straight so I'm more than sure you can separate your sexuality from your job.
A Few More (Safe) Ways To Make Money Online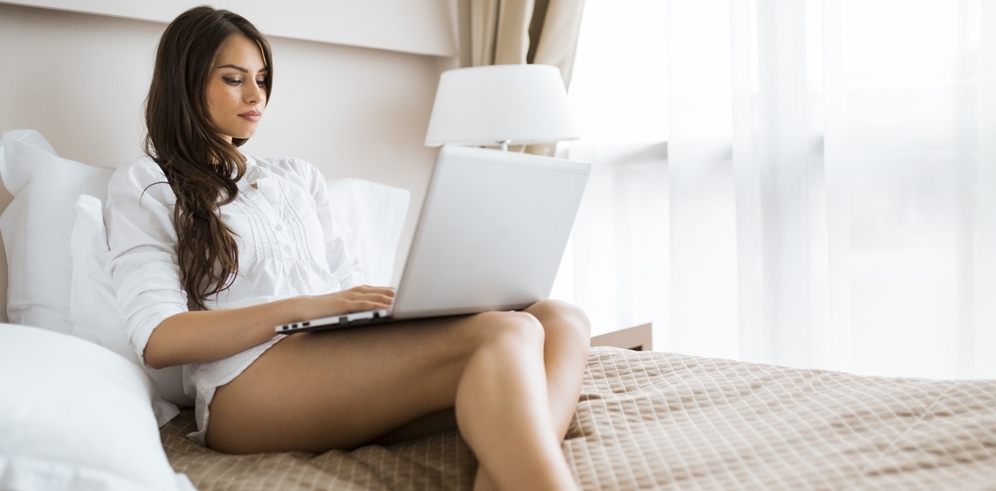 Last but not least, I also want to share with you a few more ways to make money online without having to expose yourself in the sexual marketplace.
Here are some of my favorites which I've covered in the past:
Become An Instagram Influencer:
Although it's not as easy as many make it out to be, you can most definitely earn money as an Instagram influencer.
From sponsored posts to shoutouts and even modeling gigs, there are plenty of women (and men) who have made Instagram their full-time job.
Do Video Surveys
I recently came across a website called Mindswarms that pays you to submit video reviews and surveys of you using their customers' products (fully clothed of course).
It's a great way to make money online and they pay you up to $50 per video review you submit – not bad.
Sell Your Stuff Online
If you're desperate for some quick cash, look around you and see what things you do not need and that you can sell.
There are plenty of websites where you can sell your stuff online so just make a list of the things and start flogging them online.
Facebook Marketplace, Etsy, Craigslist and others are a great way to get started.
Teach English Online For Money
Good with English?
There are billions of people in the world that would like to learn it from you.
VIPKid offers anyone (even if you are not qualified to teach) the opportunity to teach English online. You can get started right away and the pay is pretty decent as well.
Look Into Starting An E-Com Store
If you want to take more of a business approach rather than just a job (which is what got me to earn money online in the first place), you can look into starting your own ecommerce brand.
With the dropshipping business model, you can get started with very little money and you do not even have to hold inventory – I highly recommend you learn more about it.
Start Your Own Website
The absolute best way that I have found to make money online is by building simple affiliate marketing websites that go on to make me money forever.
It's by far my biggest earner online and also something I will forever recommend to my students inside my newsletter roundtable.
To find out more how you can build a profitable website, you can join the other 2000+ students and start earning money with them…..
NB: Before you go, don't forget to check out the course:
Final Words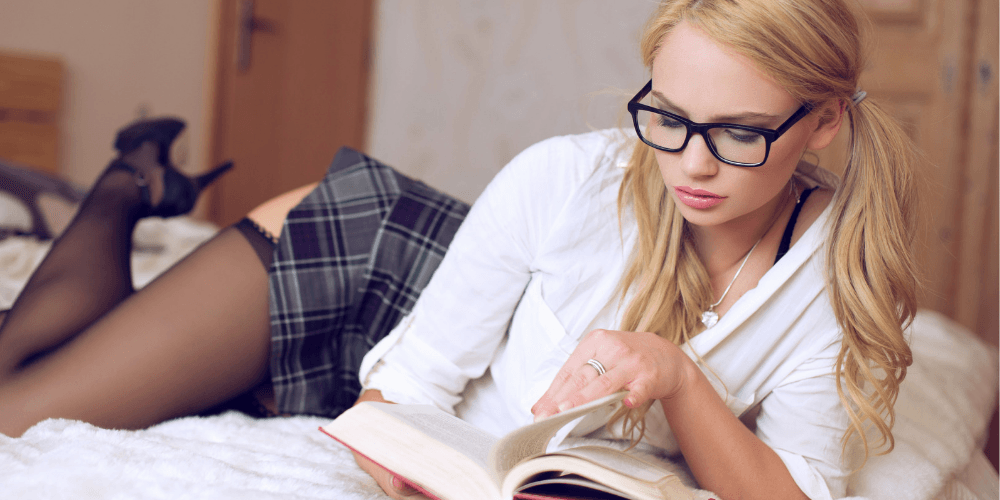 If you can get over the taboo nature of the industry, then as you can see; there are plenty of ways you can make money sexually online.
Every single day I look into and research all the "make money" biz-ops that pop up online and while there are plenty of new ways emerging, making money within the "digital sex industry" remains one of the most profitable and easy to get started with I've ever seen.
But of course – it's not for everyone (which is great as there's less competition for those that don't mind).
If you want a more "conservative" way to make money online, without exposing yourself to the world, check out this great free starter course I have for you here.
I'll leave you to it.