9

min read
Making money as an affiliate marketer is no easy task, that I can promise you with all my heart just as I can also promise you that if you learn what you need to know, you will be successful at this.
Taking the steps outlined in this training guide, you are 100% guaranteed to find success!
I don't always make guarantees but I do think that anybody can find a way to make some extra money on the side using the internet, and in this case; affiliate marketing.
Today, I'd like to talk about my 5 tips to maximise your earnings as an affiliate marketer. One fine day, if you do what needs to be done, you are going to wake up and see you've made your first sale online!
That day is a magical day and for me it was as if I had visited the moon!
Sure enough, my first sale was just $0.87, which yes; is laughable when you think about it but; using these tips to maximise my earnings, I have turned that $0.87c into a full time business spanning 4 websites and 2 digital stores (and I am just getting started).
These tips I'll be sharing with you can be applied to:
Any niche
Any amount of traffic
Any level of experience.
Hopefully, with these few words I can get you that little bit closer of living "the dot com lifestyle", which is what this blog is all about.
My goal is to turn you, the newbie blogger / affiliate marketer into a full time one. That is; you make enough from your online business to supplement the lifestyle you want.
And it is possible. In fact; I might suggest you read the story before carrying on about how this 20 year old guy is pulling in $10,000 a month from Amazon alone as an affiliate marketer.
If you're ready to learn how you can skyrocket and maximize your affiliate earnings, then read on as I am going to show you what you need to do to turn your $0.87c into a legitimate, profitable business.
BTW: If you want to read the whole story of what that $0.87c inspired me to do, I suggest you download my free ebook: "How To Win At Affiliate Marketing".
5 Tips To Maximise Your Earnings As An Affiliate Marketer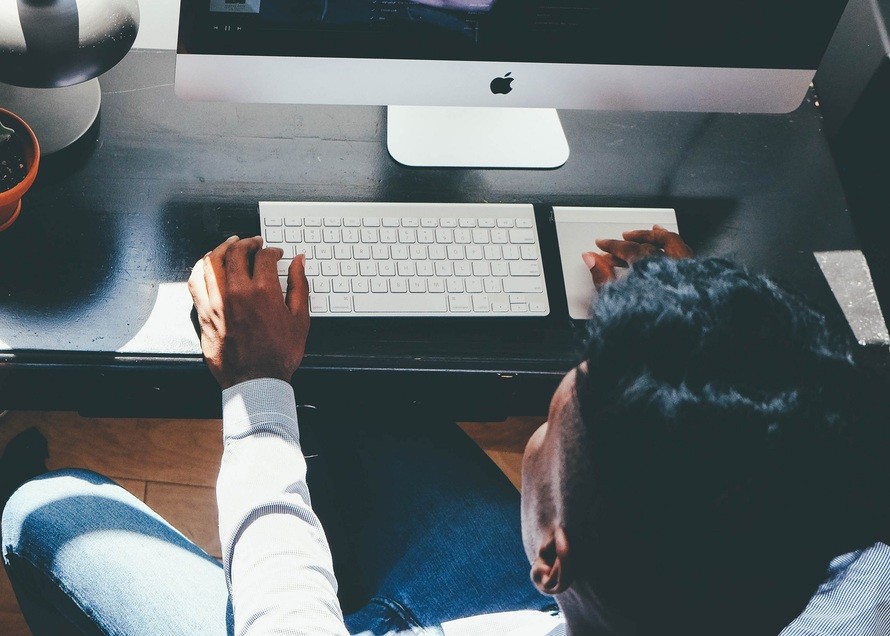 Own Your Readers (Read: Customer)
One major thing I luckily learned early on in my journey was when I was first introduced to blogging and affiliate marketing by blogging superstar "John Chow".
John said something that was such an eye-opener for me:
You need to own your customer.
Which means; whenever you do affiliate marketing, make sure that your customer first belongs to you, then to the company you are promoting.
Of course humans are not not be owned so let me explain what I (John) means) by that.
If you're in the business of converting just one customer, one time, then you are facing an uphill battle. A much better strategy to use is to not go for width, but rather go for depth (as Gary Vee would say).
Which means;
Make your customer your friend, build a relationship with the customer that is not just about him getting his money out and giving it to you.
That would not last long! However; if you really do spend the time to form a great relationship that is not so black and white, then that customer can be a life-long customer for you.
That is what the goal here is; with affiliate marketing and business in general.
You see ads promoting products that seemingly make no sense, but if you study the "art" behind it all, major companies like Apple, Coca Cola and McDonald's all make sure to make a customer feel incredible with their services, thus staying on "for life" with them.
Own your customer, server your customer, bend backwards for your customers and then watch as you start reaping the benefits of doing so.
Go For Recurring Commissions (When You Can)
Another great way to maximise your earnings as an affiliate marketer is to tie in products that have a recurring commission into them, which means you make a sale once, and you keep making commissions on that sale for months and years!
This is incredible when you think about it.
The tests I've run and the data gathered from those tests, I have come to the conclusion that a one time sale, for me personally, is really "8 sales" in the long run.
Yes, I make a sale once; and keep reaping the benefits of that 8 times over.
This is based on my monthly recurring commissions from Wealthy Affiliate. Sure, I have students that only do 1 month but I do have some that go on to stay for years (I have a customer from early 2014) but on average, (according to the data); is 6 months!
This is a much better way to do business since you're getting paid over and over for something you did once. That is the power of affiliate marketing and the power of passive income.
You can read more about how to create passive income here.
Keep A Relationship Going With The Customer
Again; I have to make a point about "the customer".
The reason I keep talking about how important the customer is is because all that we do, all that we hope to achieve and our current state of affairs all depend on that; the customers.
Which brings me to my next point;
If you sell a product to a customer, or at least you have them on your email list; stay in touch with the customer and keep a conversation going even after they bought a product from you.
My students over at Wealthy Affiliate have 24/7 access to me. Anytime they need my help or want to ask a question, they can do it over Skype, Twitter, Facebook, Email, or in Wealthy Affiliate itself.
I don't just make a sale once, jump for joy when I see the "you have commissions" email and then turn my back on them.
I run my affiliate marketing business as I would every other business and that is I want customers to know me, trust me and keep coming back to me.
By the way; this is just what I have observed in the last 18 months or so. I've been doing affiliate marketing for years but before that, I used to do "hit and run marketing" and it never got me close to anything.
Now that I've adopted this way of doing things, 2016 has blew up my business. I made more money by March 2016 then I did all of 2015!
That is why it is important to always keep the customer and reader first when doing affiliate marketing.
Always, Always, Always Deliver What You Promise
Ok, so we know how to go about your business to maximize your earnings, but let's now talk about how you can guarantee long term, long lasting success within the affiliate marketing business.
My tip? Always try to be ethical while promoting the products and please; do not spam. Let me explain these two:
Being ethical in your promotions.
I am in the make money online space, so products claiming "they can make you rich" I see them everyday!
These products can not make you rich folks. Please get that out of your head. I been trying and reviewing online tools for online entrepreneurs on a weekly basis for years and I am still not rich!
It saddens me that so many prominent figures in this business, even including famous influencers, still promote garbage products like this.
Can you make money promoting garbage? Probably as it is still going on better than ever, but do you really want to be the scam guy online everybody hates and is afraid off?
I don't know about you but I prefer making less money than to be known as "that guy".
While I was learning this business, I was hooked to these gurus that were spamming my inbox to hell multiple times a day with products like this and like an idiot, I did buy into some of them.
I never got anything in return and whenever I tried to email the marketer that sent me the product, I would never get a reply back.
This is no way of doing business, it's shady, unethical and frankly; disgusting.
Try New Things, Even If They Don't Work
In this business, you constantly need to be experimenting in order to move towards something that is quite impossible to achieve; perfection.
A lot of students that I mentor at Wealthy Affiliate when I ask them about the progress of their site, they often tell me:
"I haven't gone live with it because it's not as I want it to be"
Well guess what; it will never be as you want it to be.
Ideally, you'd want it to be perfect, with billions of people coming in and making 100% sales on all your visitors but that is quite an impossible thing to do.
So, forget this idea that your site will ever be finished and / or perfect. That will never happen!
Instead, launch as soon as you have the idea and then constantly work on perfecting it.
This site has been up for nearly a year and it's nowhere near where I want it to be, looking how I want it to be, and making money as much as I'd like it to be.
Which brings up my point; you constantly need to try new things everyday as an affiliate marketing.
Try different products.
Try different types of posts.
Try different social networks.
Try different everything.
Find out what works for you and then do it all over again and again.
You will never learn everything as an affiliate marketer, that is for sure so just keep trying new things, even if they didn't work in the past, you can always try again and make it happen later.
The customer base of an affiliate marketer is "everyone with an online connection" so unless you've reached absolutely everybody, keep at it perfecting your craft and your business.
Remember that once you start to slow down, that is the moment you start moving backwards because while you're resting, somebody else is working at it (I'm sure you've heard this before).
Closing Thoughts
I know I ranted a bit in this post but I really wanted to deliver some great tips and most important the mindset needed to maximise your earnings as an affiliate marketer.
If you're experienced at doing affiliate marketing; keep at it.
If you're an average affiliate marketer; keep at it.
If you're just starting, get a move on and keep at it.
It's the only way folks. Onwards and upwards till we drop!
Thank you very much for reading, I hope this post was helpful to you. If it was, please consider sharing it on your favourite social network as that would really help me out.
Also, if you have any questions, do not hesitate to leave them down below. I love helping people with this thing and I'd liek to offer you my free mentorship program to get you going.
Talk soon!
3HUNDRD