I launched this website (3hundrd.com) sometime in February of 2016 sharing all the methods I come across in my hopes of making a full-time income online.
Here we are four years later (November 2020) and I have seen plenty of methods, systems, and strategies come and go.
After having tried almost just about everything there is to try, the methods that earned me the most money have been:
Dropshipping.
Creating and selling my own products.
Building affiliate websites (affiliate marketing).
Those 3 are – by far – the best 3 methods I have found so I wanted to create this little "roundup" guide giving you a brief description of each one, including:
What each method is (& how it works).
How to get started.
How much money can you make with each one?
Where to learn (yes, I will be providing links to courses).
If you're curious about how you too can make money online – and want to eliminate all the guesswork and headaches of where to start – this post should hopefully put you in the right direction with something you may want to try out yourself.
Let's get started…
Dropshipping

What Is Dropshipping?
Dropshipping is simply selling a product without holding inventory yourself.
For example, you can sell astrology iPhone covers to an astrology audience and when a sale comes in, your supplier (which you can find from AliExpress) will ship the product directly to your customer.
The Pros & Cons of Dropshipping
The reason I've put "dropshipping" at the top of the list is not because it makes me the most money (that would be affiliate marketing down below) but because this is my least favorite of them all.
Dropshipping was great, but it quickly became overly saturated. There are now even geopolitical issues affecting the entire business model which is why I'm now considering closing down my dropshipping store for good.
The Corona Virus is disrupting shipping times and the China vs US trade war is also having a negative effect on the business.
While these two do not spell the "death of dropshipping" as some are saying, for me, it's just not as profitable as it once was to make it worthwhile to deal and try to find fixes for these issues.
Apart from that, there are also issues of having to deal with suppliers who barely speak English and a daily flow of emails from unhappy customers annoyed by delayed shipping times.
Those were the bad (cons), but there are some pros to dropshipping as well which I should mention:
The fact you don't need to hold inventory
You get to decide your own profit margin
You can make a lot of money very quickly if you find a winning product.
How Much Money Can You Make?
At its peak, my dropshipping store was making $8,000 a month which made for a nice boost in revenue. I personally know others who were making $100,000+ a month with dropshipping at its peak (but they too are now slow dowing).
The way you make money with dropshipping is by selling so if you have a good idea for a product and know how to sell with Facebook Ads, you can definitely make a lot of money with this method, and many still do.
How To Get Started?
If you want to get started with dropshipping, don't let my negativity stop you. It can still make for a great business and I would recommend learning more about it.
For example, if you can find a dropshipping supplier in the US, that would eliminate the two biggest issues with this business model (shipping times and unreliable suppliers).
To learn more about how to get started with dropshipping, please see my linked guide.
Where To Learn Dropshipping?
There are so many gurus on YouTube that "claim" they can teach you the secrets of dropshipping. Most of these, are BS.
However, I was first introduced to dropshipping via a YouTube guru as well (Franklin Hatchett) and its thanks to his course (Ecom Elites) that I managed to get my store to $4,000+ and beyond.
Be sure to check out my review of the course to see what you will be learning in the course (and if dropshipping would be something you'll be interested in).
Creating My Own Products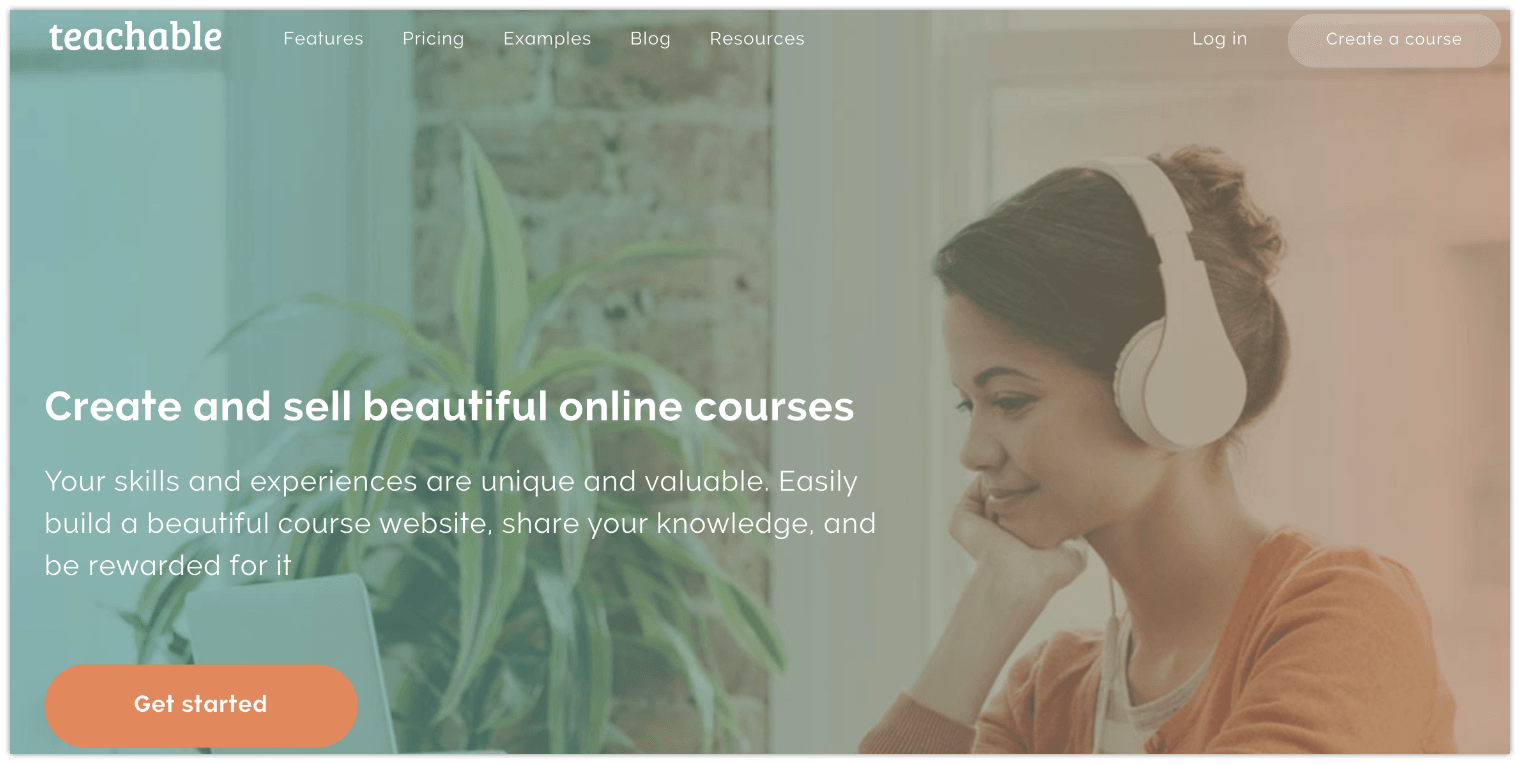 What Type Of Products Can You Create?
The second favorite and the second method I've made the most money with is creating my own products. In fact, I would not be surprised if (since that's what I'm gunning for) in 2-3 years, my business will generate the bulk of its revenue from creating and selling my own products.
So far, I have created 2 ebooks, an SEO course and I have another book coming out very very soon.
These are assets I create once and then can keep selling over and over again through my portfolio of websites, however – there's more than just creating courses.
You can create mp3s, printables, podcasts, membership sites, and much more. Here are 9 information product ideas you can create in an afternoon which will give you some ideas.
How To Get Started?
Getting started is easy-ish. You just need to pick a product you want to create, and then package it and sell it. For my course – the Affiliate SEO Mastery – I use Teachable but for everything else (my books and short-courses), I sell via Gumroad.
Both are very easy to get started with (and cheap to run) so if you're interested in creating your own product, you just need to see find the best platform to accommodate that.
How Much Money Can You Make?
The money you can make with creating your products is ultimately up to you, this is because:
You get to decide the fair price of your product
You need to sell it (learning a bit of copywriting would be a good idea here).
My SEO course sells for $97 and I have two books that sell for $20 and $10, with the upcoming book most likely going on sale starting at $50.
Needless to say, the amount you can make depends on how much relevant traffic (people) can get to see your offer.
If they are genuinely interested (and you make a good case for buying it), you can expect a 2% conversion rate meaning 2 out of every 100 people will buy your product.
Now imagine you have a $100 product (course/ebook/membership site/whatever) and you show that product to 100 people a day who would be most likely to buy it, how much do you think you can make?
Pros & Cons of Creating Your Own Products
There aren't too many cons for creating your own products, only that they will take some time to create.
It took me 3 months to create my SEO course and about a month each to create my books.
As for the pros, the fact you get to decide your prices is awesome and if you have a great product to sell, it can help a lot of people around the world in one way or the other. It also boosts the credibility of your business, which is always good!
Where To Learn More About Creating Your Own Products
I have no course to pitch you here, but Teachable does offer a great guide on how to create online courses you can sell.
One thing I would suggest is to find something you know most about and create a product around that.
If your friends are asking you about your yoga practice, the effortless way you deal with your young children and/or your world-famous dessert recipes, all those skills can be turned into an online product of sorts that you can create once, and keep selling over and over again.
Of course, to sell a product, you're going to need an audience, which means you most likely need to have your own website/blog.
You can learn how to create a (successful) blog here.
Affiliate Websites (Affiliate Marketing)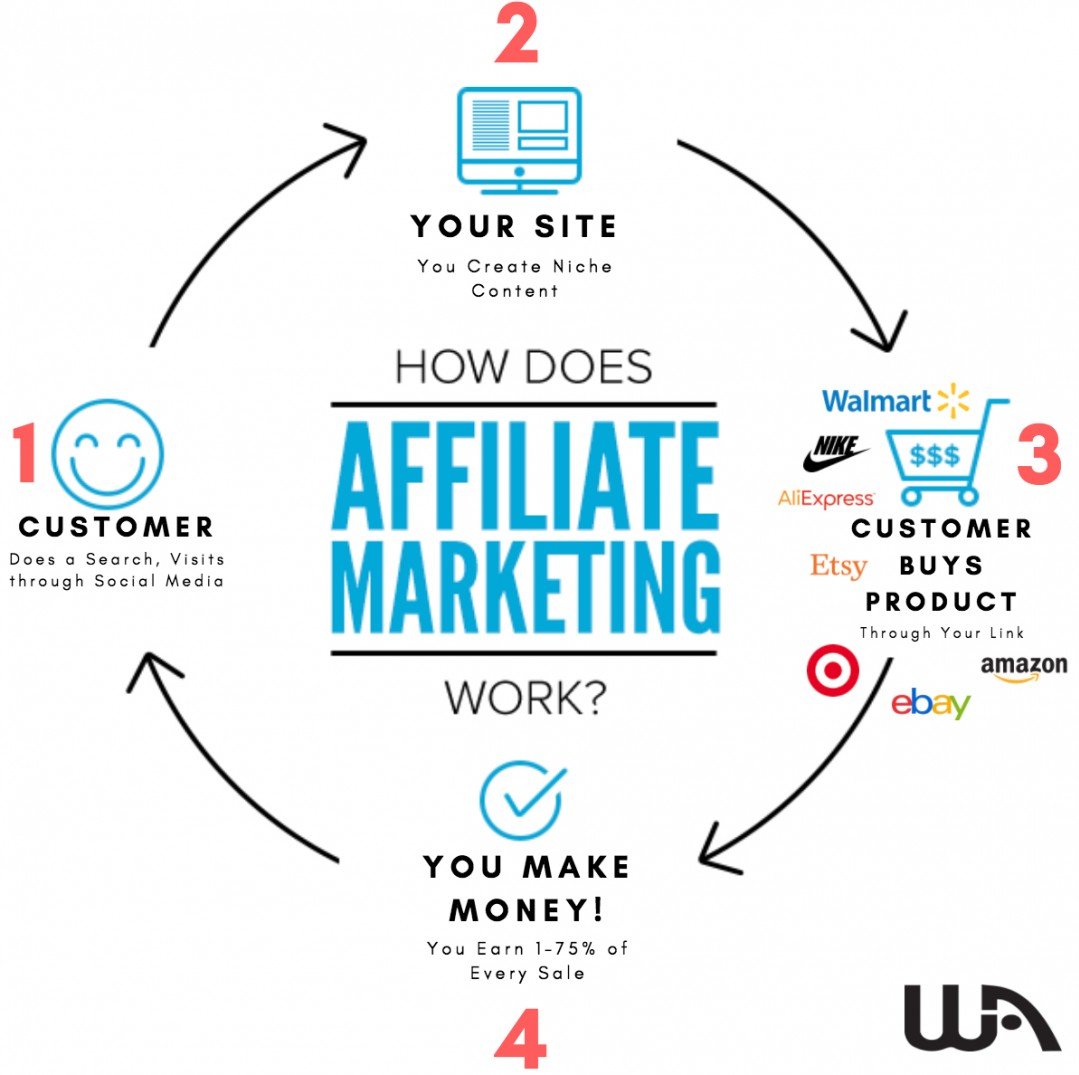 What Is Affiliate Marketing?
Last but not least, we have my absolute favorite and the method which has made me the most money (up to now) which is the classic affiliate marketing method.
For those who are new here, affiliate marketing is simply the (online) business method that allows you to sell other people's products for a commission.
Pros & Cons of Affiliate Marketing
A massive pro for affiliate marketing is the fact you do not have to create the products yourself (or have to hold inventory). All you need to do is to connect a buyer to a seller, and you will get paid a commission without having to deal with anything else.
You don't need to deal with customer emails,
You don't need to deal with the product creation – and
You don't need to worry about fulfillment either.
All you do is pocket the commissions, and that is it.
One small con I can mention here is that affiliate marketing can be very slow to ramp up, it will take you about 6-8 months to get the ball rolling with a new affiliate website but once you get going, there isn't much that can hold you back.
How Much Money Can You Make?
Again, this depends mostly on you, but you can make a lot of money with affiliate marketing.
For me, affiliate marketing has allowed me to quit my job and I now make a living from the many affiliate commissions my portfolio of websites earn.
Not too long ago, my girlfriend also joined the affiliate marketing business with her own successful skincare blog and we now enjoy working on each other's business and growing together.
How much money you make depends, but you can see a guide on how to earn a LOT of money here.
How To Get Started With Affiliate Marketing?
All you need to get started is very little. A simple topic (which you most about) and a website about that topic, which you can get for $15 from BlueHost.
You can then start publishing content on your website and Google will pick up on it and starts sending you relevant readers where you will have affiliate links to the products you are promoting at the ready.
Of course, it's easier said than done, which is why the next paragraph is super important to read…
Where To Learn Affiliate Marketing?
You can see my getting started with affiliate marketing guide here, but I also recommend you join the same training course I follow to make my first $1 online, and that is with the Wealthy Affiliate training course.
It's by far the best training course you can take as a beginner, it's free and it has helped over 2,000,000 affiliates (so far) learn how to make money online.
You can see my full Wealthy Affiliate review here.
What You Should Take Away From This Guide (Closing Words)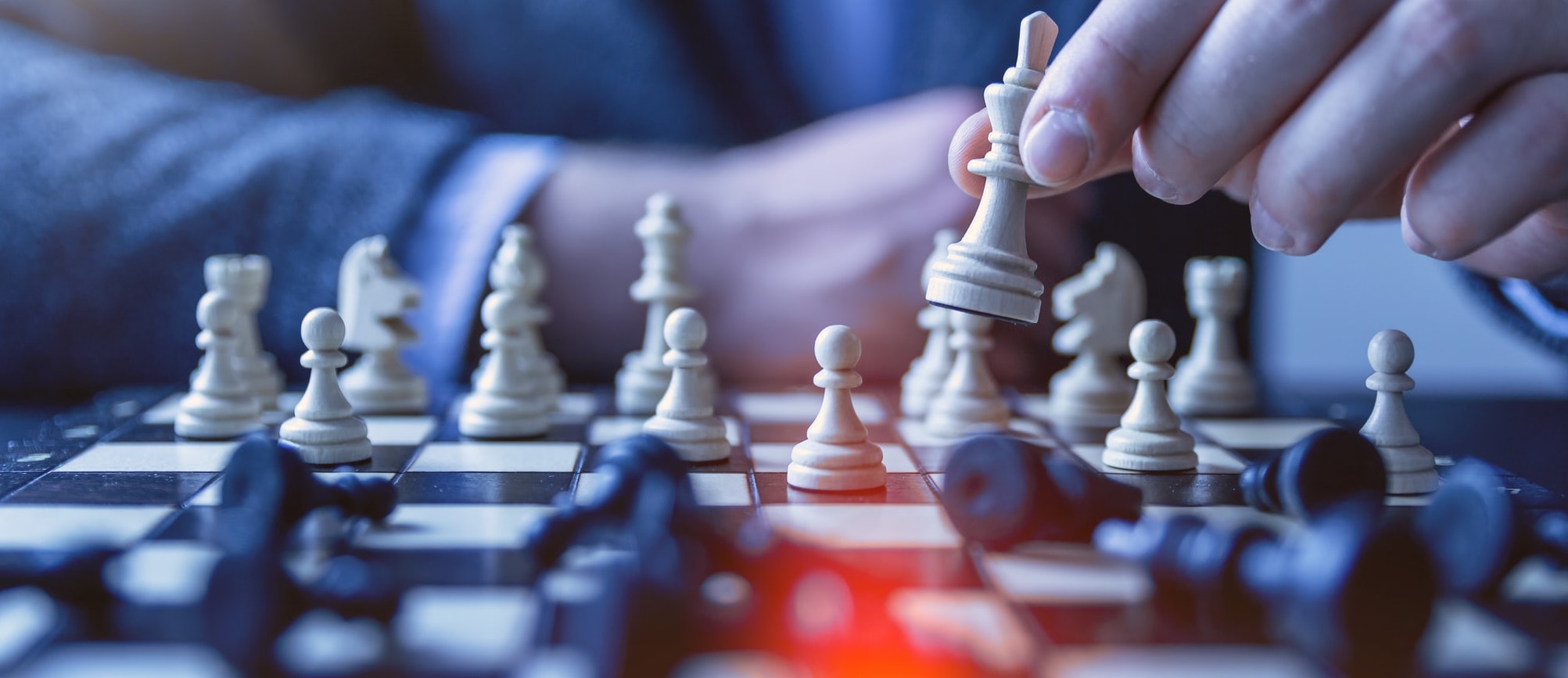 Those were the 3 methods/ways that made me the most money online.
Of course, those are not the only ways you can make money (you can see every method I reviewed here), but I did want to share what has been working so far for my own business.
I highly recommend you look into each one (yes, even dropshipping) because all still work, all can still make money and all can provide you with the "dot-com lifestyle" you so desperately want.
If you have any questions, be sure to let me know down below. I'd love to help you get started.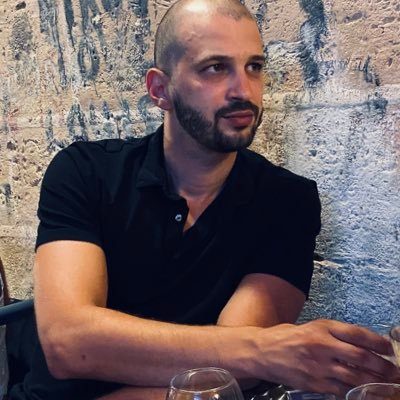 Since 2011, I've been learning how to make money online with affiliate marketing. This website is where I share everything I know and all I will learn along until I reach my next income goal of $30,000 p/month.
wanna learn how to make money with affilate marketing?