Welcome to my Mingle Cash review, an online "make money system" that seems to be making the rounds and gaining notoriety online.
But is Mingle Cash worth the hype? Can you really make money using this system and is there anything you should know about it before you join?
This is what I will answer for you in this review – including a few pros and cons of using the Mingle Cash app – but before we do that, let's first cover the basics…
What Is Mingle Cash?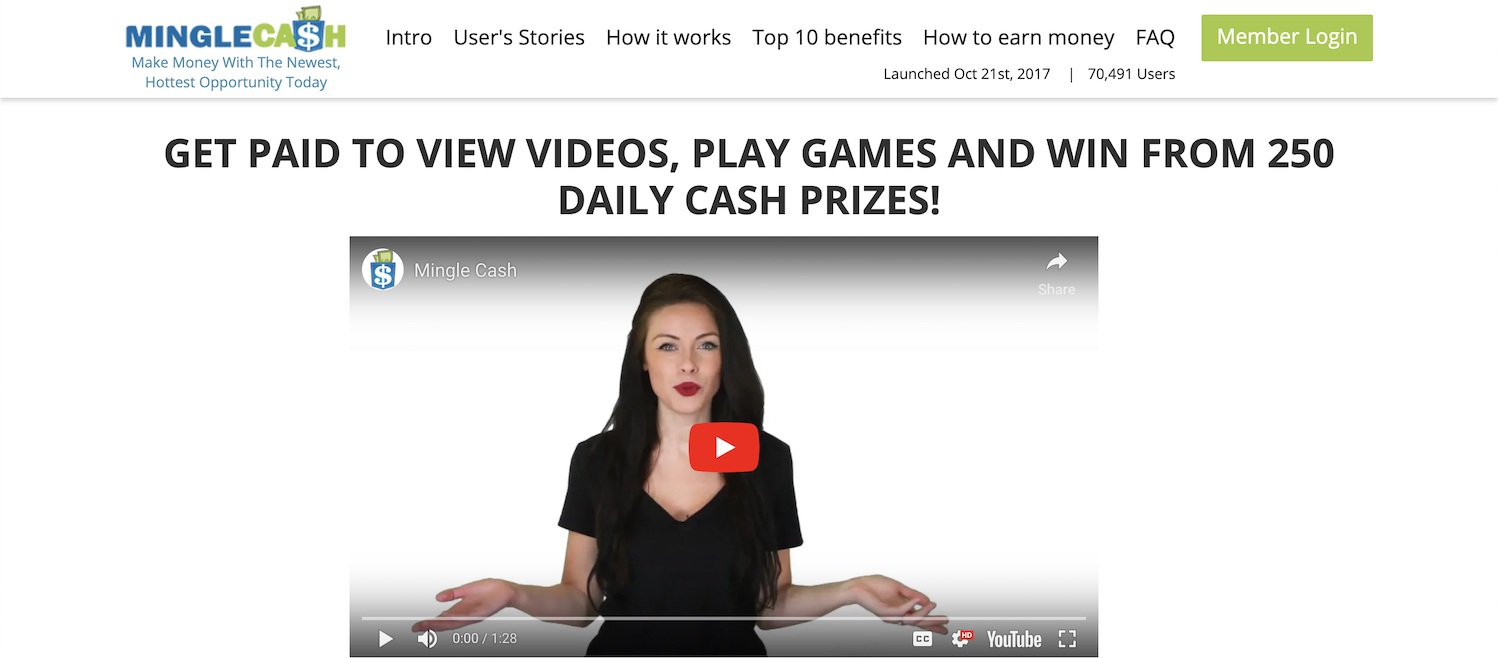 Mingle Cash is a get-paid-to site that pays you to do things like complete offers, clicks on ads, play games and more.
Mingle Cash has been around for a few years now (since October 2017) and has amassed over 70'000 users since foundation.
Pretty good so far. 
How Do You Get Started With Mingle Cash?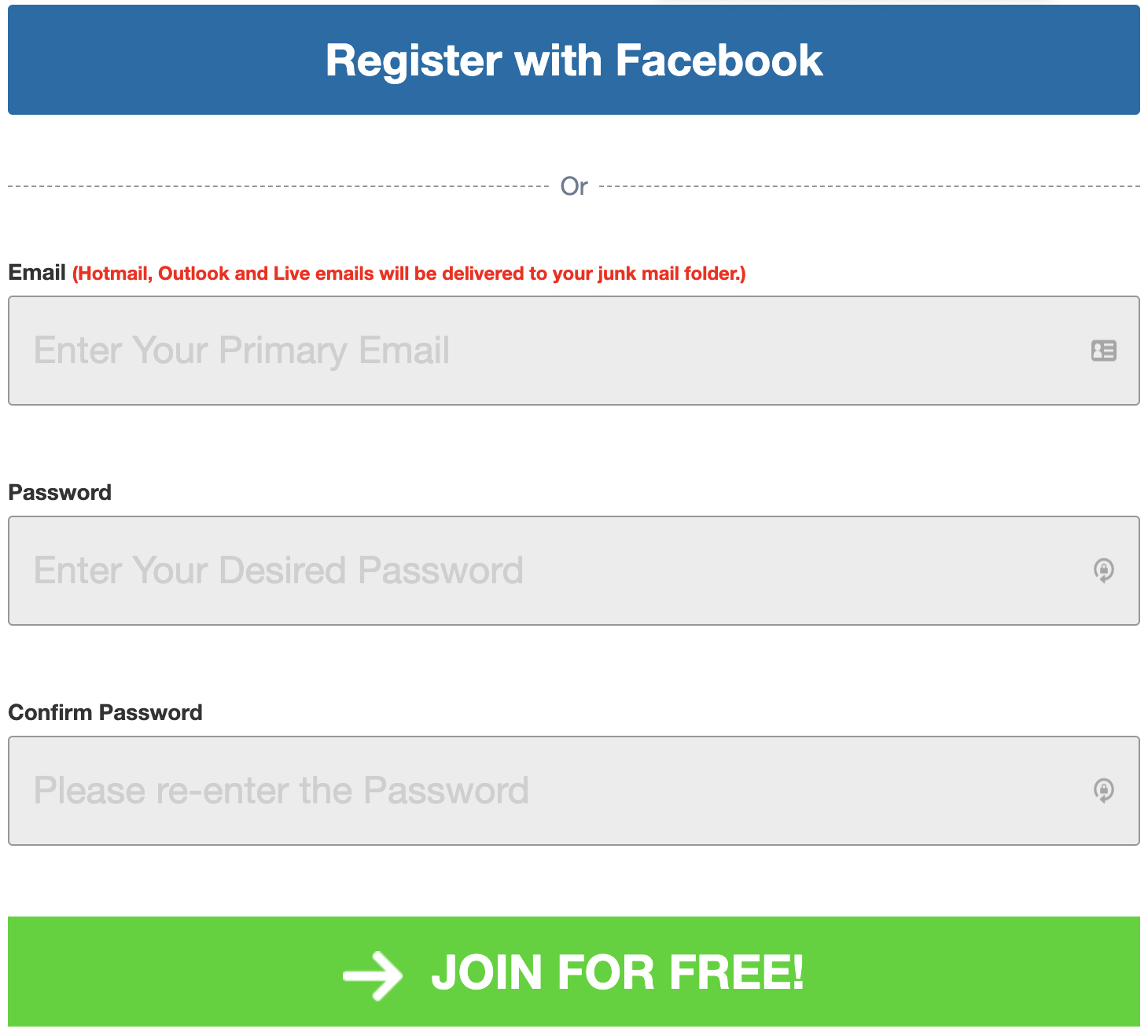 The sign up is supposed to take 5 seconds (well that is what they say). I would say it takes around 10 minutes as there are a few more steps required.
Once you have created an account, (which you can do with either your email address or your Facebook account) you will need to unlock your account using the Telegram app as well.
This is an app that you will need to install and then follow all the instructions, this will include linking your account.
On other reward sites, the process would work something like sign up for a site filling a few details followed by verifying your email address. That normally takes a few minutes.
This one is different and I'm not sure if it's done for business reasons or to make them more money, but it does feel extra.
What's Available and How Much Can You Get Paid?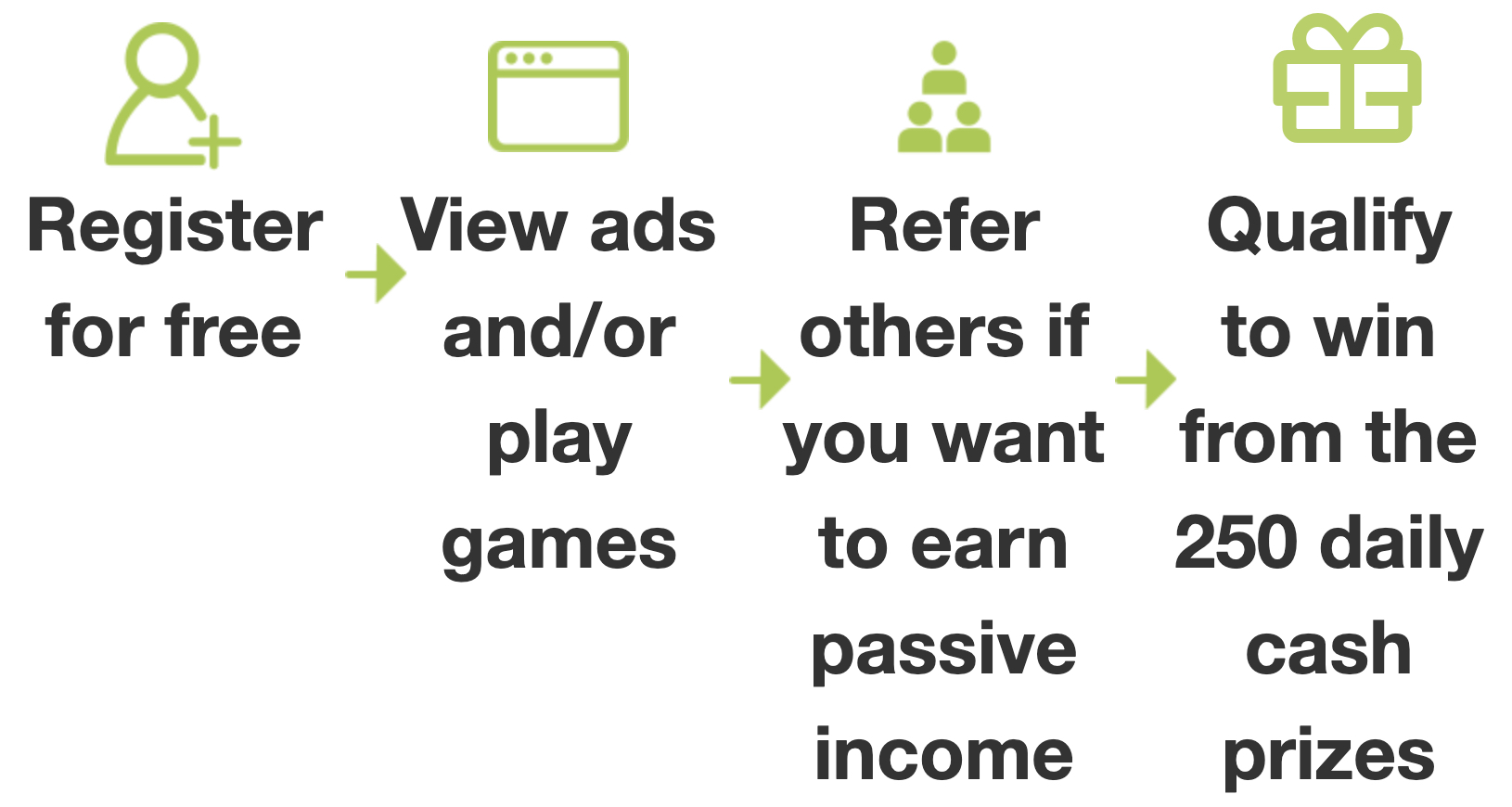 Lottery
There are 4 main ways to make money with Mingle Cash and I will start with the Lottery. Here you will be able to enter the daily and hourly lottery.
They make a big deal on the first page about the 250 opportunities for users to get the money during the day. Let me warn you though for the lottery payouts as they were surprisingly very low.
For the hourly lottery, there is $0.10 up for grabs which is divided by 10 for 10 individual users. You have to be active to qualify for it and will need to have played 5 games or watched 5 ads to get an entry.
Going onto the next lottery which is the daily one, this one has $1 up for grabs which each user getting $0.10. The winners of the draw get released at 10 am UTC time and there are various terms like the hourly one which you will need to complete for an entry.
Lottery initially sounds like a good idea however the payout is so bad I wouldn't require doing the ads or whatever you need to do to qualify as it's not worth it. The payout range is from $0.01 to $0.10 on the two lotteries which is poor.
Click Ads
As it suggests this feature requires you to click on ads in return for cash, the payout for this opportunity is low and you can expect to get a fraction of a cent per ad you click on.
Clicking on ad opportunities are generally very low paying on the internet and this site isn't an exception.
There is two networks on offer which you can earn with, the first one pays $0.0015, this means it will take you at least 7 or 8 minutes just to get 1 cent!
Offer Walls
The next opportunity to make money is by completing offers from the offer walls. Here you can get paid to do things such as sign-ups, downloads, surveys, email submits, download apps, and more.
Offer walls tend to offer a variety of ways for you to make money and for me is a much better opportunity for you to make money over the previous two I mentioned.
Referral Program
This opportunity is an interesting one as its the main attraction of Mingle Cash and what they promote the most. Here you can make a percentage of your referrals earnings up to a downline of 10 levels.
So if you refer a friend and that person refers to someone, you will earn from them as well, this goes on until you reach 10 tiers.
It does sound good and promising however the percentage is 5% so this means you will need lots of referrals in order to benefit from a system like this one.
How Does The Payment System Work?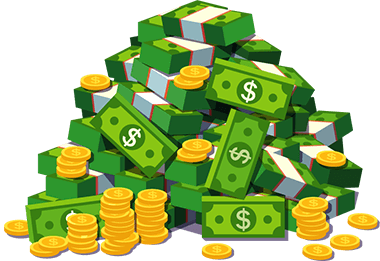 The payment system is simple to understand and they have 2 days in which they pay out there members on being Monday and Thursday.
In order to cash out, you will need at least $2 which is not too bad and shouldn't require much effort to reach. You can also get paid out via PayPal.
Pros And Cons With Mingle Cash?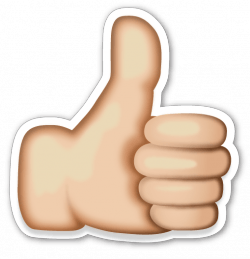 Pro: Mingle Cash is

legit

and they do pay out!
With all the hyped up marketing tactics they use and the way they come across you would think they were a scam however it turns out they are legit and have a history of paying out.
Pro: Low Threshold To Get Paid
I do like to keep my reviews as unbiased as possible and consider both the pros and cons of a service.
One thing that caught my eye was the low threshold they offer, which is great. This means you don't have to complete many activities depending on what you do to get paid.
A site like Mingle Cash could easily put a cashout at $10 or more making it hard for their members to get paid however it's nice to see that isn't the case.
Con: Over-Hyped And Unrealistic Expectations
I'm not a fan of over-hyped sites as they always oversell a product or service way more than it should be for the purpose of either getting sales or just recruiting more members.
This is certainly the case here with Mingle Cash and some of the claims they are making are bold, to say the least.
While reviewing them and like we covered earlier they say you can expect to make up to 6 figures with their downline system.
Do you really think it is possible to make that kind of money with a Get-Paid-To site?
It is not I'm afraid!
I want to give Mingle Cash some credit as they do offer a service where you can make a few extra dollars but even with this referral program that promote a lot you probably won't make 3 figures a month let alone 5 a day.
If you knew how to go about it then is a slight chance you could make it work, when I say that I'm talking referring thousands of people to the site, but the majority of people don't know how to achieve that as it is something that is hard to achieve in quick time.
Con: Filled With Ads
I have tried a number of sites that operate in the same way as Mingle Cash however my experience with this one was different from the other occasions.
This is because while using the site I was constantly shown ads and various pop-ups were coming up all over my desktop.
Chances are you have come across a site like this where when you click on the page an add pops up.
This is the case here and it is quite annoying and not something you want to see while trying to complete offers.
There are a number or reward sites out there that don't do this so I would advise to check them out first as they would offer a better user experience.
Can You Make Money With Mingle Cash?
It does look like Mingle Cash is legit and despite being hyped up and going well over the top to sell you on their services they do pay.
With that said I have tried like I have mentioned other sites which I believe are better then Mingle Cash.
You can get paid completing surveys with this list or you can opt for what is one of the better reward sites out there for many people in Swagbucks.
I wouldn't recommend Mingle Cash as while the referral system sounds promising to start with it is still a low earning opportunity with the rates they oppose.
The idea of making money passively though is not a myth as lots of people online are doing that right now as we speak.
You can make commissions and sales through referring other people and this is something called Affiliate Marketing which is an exciting business model that I have had success with over the years.
To learn more about affiliate marketing and the amazing, life-changing opportunities it can bring, check out my getting started guide here.
Mingle Cash Review: Final Words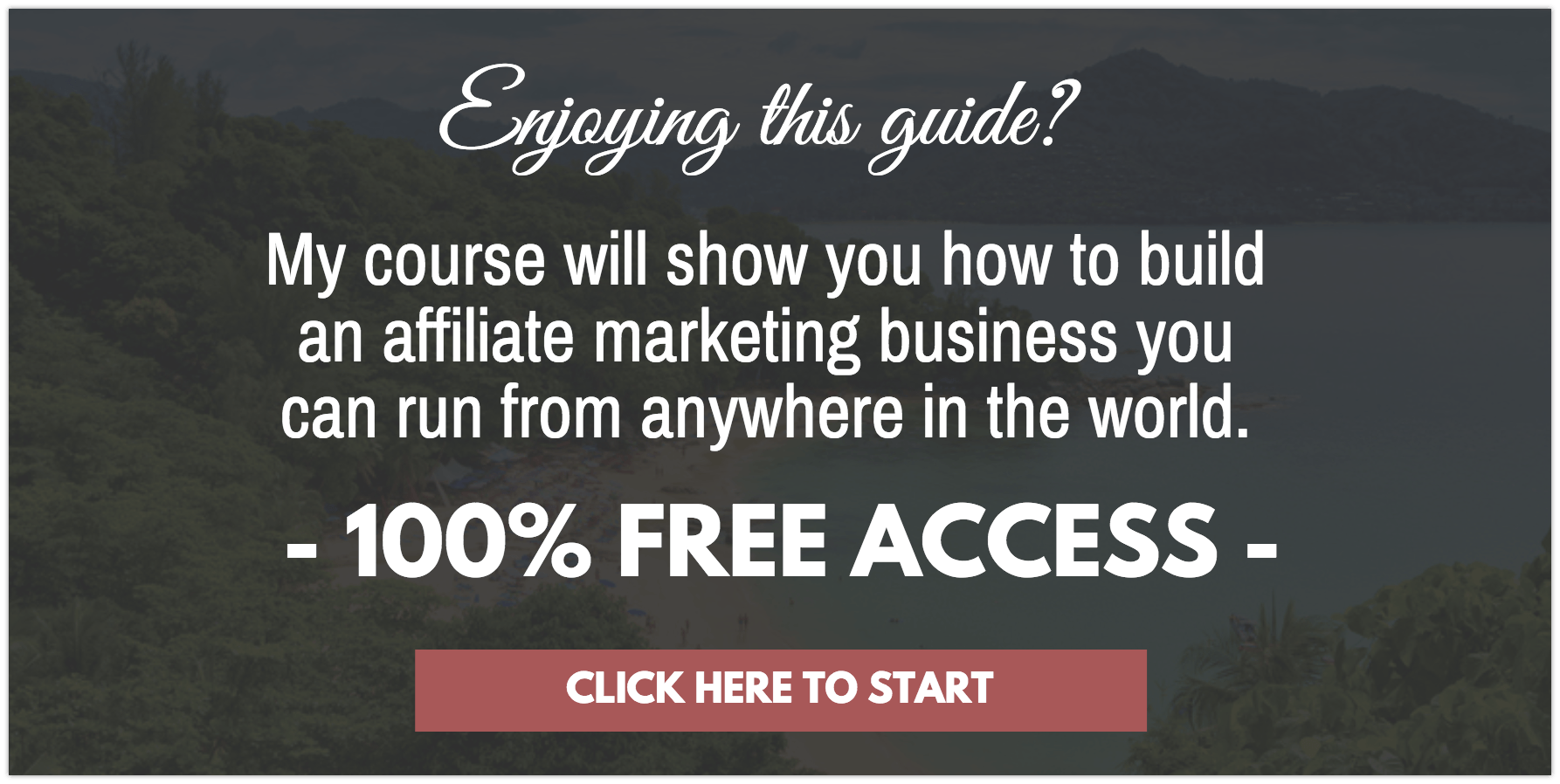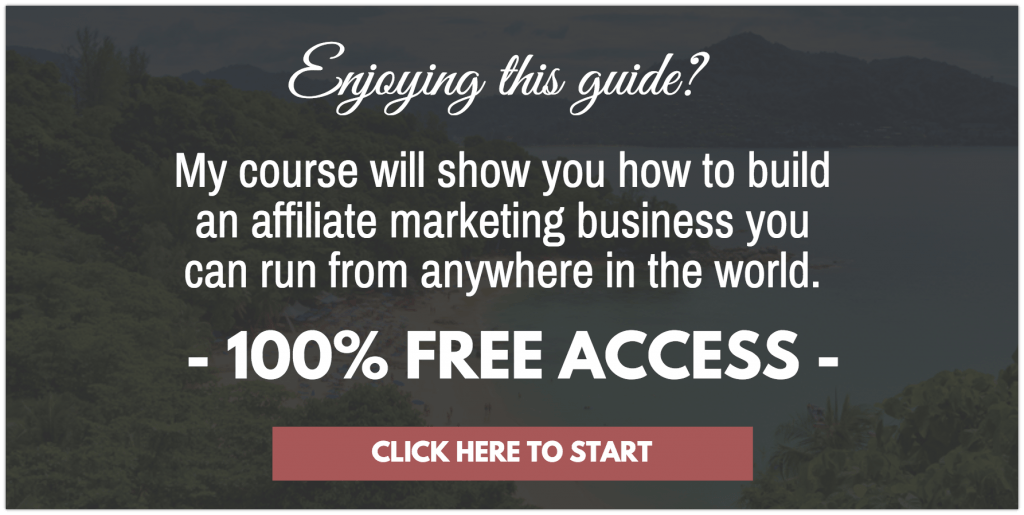 Thank you very much for reading my Mingle Cash review. I really hope this has helped answer any questions you may have had about the platform and also gave you a clear "next-step" on what to do.
if you'd like to join Mingle Cash, you can do so here but; I really do suggest you look into affiliate marketing as a way to make money online, I have a free training course for you right here if you're interested in making money sooner rather than later.
Talk soon.
Mingle Cash Review: Final Rating
Earning Potential

Ease of Access

Training

Return On Time Invested
NB:
Want to see how I make money online?
Here's my latest guide
showing you everything I do to earn money with simple, easy-to-build websites.