Every day, literally hundreds of programs and systems get released that promise to teach you "how to start an online business".
I'm going to make a bold statement right now and tell you that 98% of these are nothing more than a scam. I have reviewed so many of these systems and programs that I have no problem claiming that will full confidence.
At best, some do have some solid, legit info you can use to get you going but not anywhere close enough to what you need to make the money they claim you can make with their "secret system".
Most of these programs fade away rather quickly too – within days of being released – but every few years, you'll see a course or a system that just blows up and goes a "mainstream" in the make money online industry.
When I was first starting out, there was a lot of hype about a course called the "Empower Network" – which is long gone now as they were hit by Google for shady practices and overnight, the entire business model and hundreds of business tied to it vanished into thin air.
It was a clear scam to anybody with just a bit of experience in affiliate marketing – yet sadly, many were duped by it.
A few years ago, we saw another one come to the spotlight, it was called MOBE (My Online Business Empire) promoted by many of the "gurus" that make money by telling you how much they make money.
Just last week, the MOBE platform was shut down completely by the FTC on the counts of having swindled $125,000,000 from their affiliates + some other charges.
In this post, I will share my 2c on this whole FTC MOBE fiasco but I won't go into detail much about it as I have never done business with MOBE, so I can't really say what the situation is "on the inside".
However, I do know a scam when I see one and MOBE showed from its very early days that "something is not quite right".
What Is Was MOBE?
MOBE is (or rather was) a training system that shows you how to build your online business empire.
The entry-price for MOBE was a simple $49 training course, fair enough.
However, in order to achieve the success they were claiming on their sales page, you *surprise* have to buy the higher levels of training to fully harness the power of MOBE – without it, the $49 won't get you much.
And these higher levels of training were not cheap:
Silver package: $2,497
Gold package: $4,997
Titanium package: $9,997
Platinum package: $16,667
Diamond package: $29,997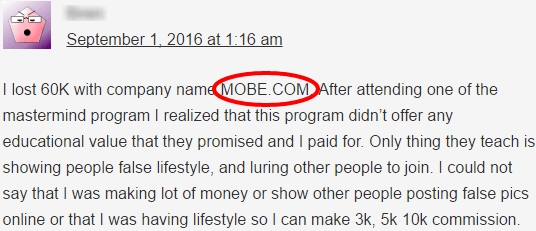 The catch was here:
If you were one of the unlucky ones to fall on this, in order to make the money back (and hopefully more) would be to sell the MOBE package itself.
So, affiliates that have paid for those levels premium packages had to sell the MOBE package to other people and so it goes.
You're now looking at something resembles quite closely, the illegal pyramid scheme structure.
It's hard to imagine so many people falling for this, but according to the FTC, $125,000,000 were swindled from this whole operation in just a few years.
There's also reports of MOBE refusing to issue refunds to the customer even though it was clearly stated on the website that the training comes with a money back guarantee.
This is what the FTC is referring to as "unethical marketing and false promises".
My Issues With MOBE
After learning of this whole MOBE FTC issue, I decided to look into it more and see what is really happening and I was shocked to see the damage this thing has caused (and will likely continue to cause in the coming months).
As I've discovered this morning:
Any affiliates who are owed commissions will not be getting paid
Any student who bought the premium packages will do not have access to the material
They also won't be getting a refund anytime soon.
All company assets have been frozen.
Is It All Over For MOBE?
Actually, it isn't so there might be some hope left for it to go back online and start doing business again (although I highly doubt it now with all the bad press).
The court date for MOBE is Juen 26th and they might be able to prove all wrong but I highly, highly doubt that it will.
What To Do If You're A MOBE Member?
All you can do right now is hope for the best.
You may also want to call your bank and cancel any monthly subscription you may have going on with the company!
As far as I know and from the research I've been doing, your money is either completely gone or you will eventually get pennies on the dollar once the FTC and the whole judicial system has had its fair share paying lawyers etc…
I'm actually very sorry if you have fallen victim to this scam, but at the end of the day, you should've been wiser with it.
What's Next?
If you're a MOBE member, wait till the judicial system goes through its lengthy process and hope for the best.
If you're not a MOBE member and you're reading this because you were interested in it, thank the lucky stars that you did not get into it as otherwise, you'd be in a massive mess right now.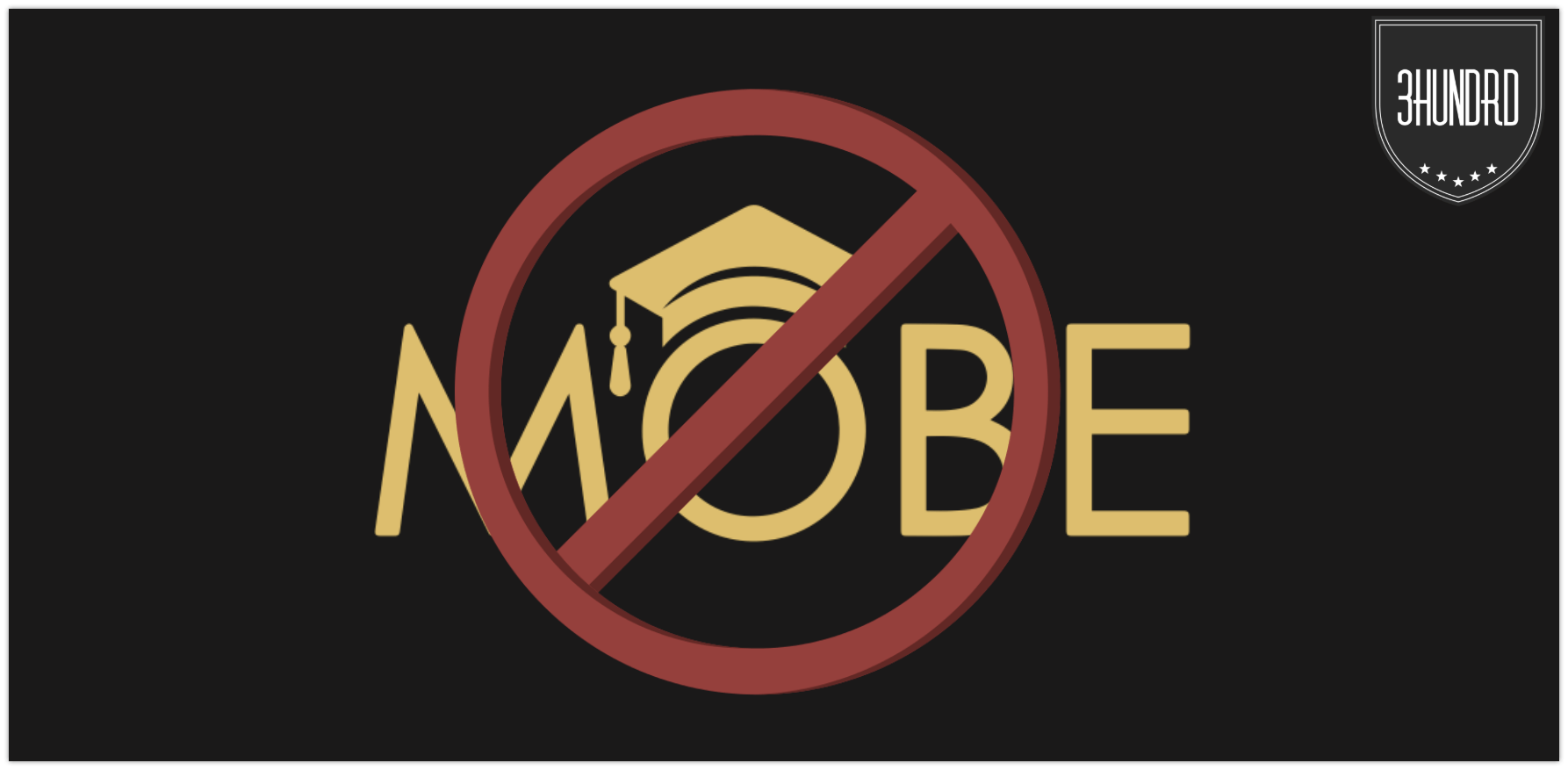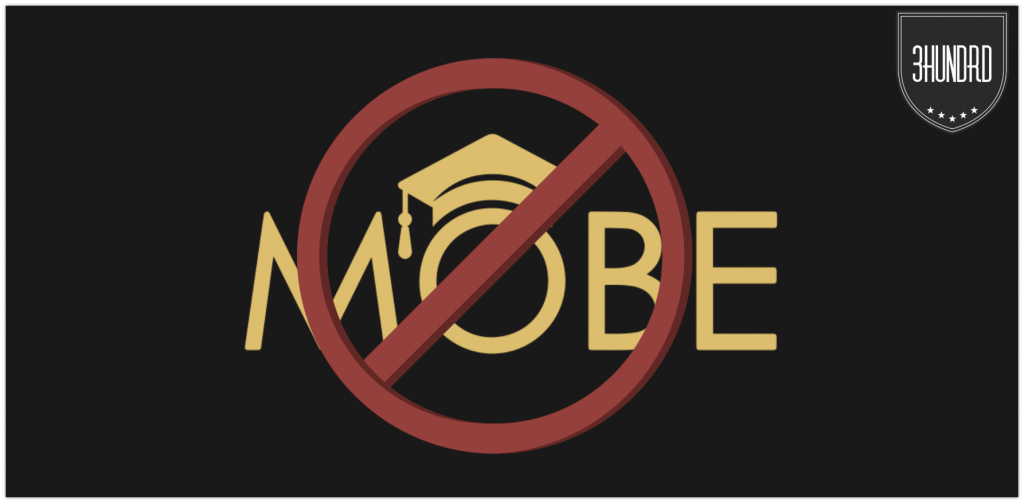 Scam-Free Affiliate Marketing
If you were hoping to start an online business, then you'd be forgiven to think that it's not all just a big massive scam.
However, I want you to know that not all products are a scam.
The course that thought me all I know and the reason I am here typing this free to join and I'm living proof it's not a scam.
I will leave a link to my review of it here if interested in learning more about it.
I will leave you with the parting advice of Matt Lloyd (founder of MOBE) on how to make money on the internet:
"You're looking for a very unhappy group of people who are in physical or emotional pain, so you can help alleviate their pain in return for their money."
In Closing
I will continue to follow this MOBE / FTC issue and report on any new happenings that happen. I'm also eagerly waiting for June 26th so we can all see what the outcome of this whole mess is.
I wish you all the best – stay safe.
NB:
Want to see how I make money online?
Here's my latest guide
showing you everything I do to earn money with simple, easy-to-build websites.