Affiliate marketing is on the rise as the US market alone experiences a 10.1% increase in spending year on year.
The system helps both advertisers and publishers to achieve their business goals online, which is why it has been developing so rapidly in the last decade.
Today, we have all sorts of affiliate programs. From social platforms and eCommerce to lead generation, software, and travel, you can choose between dozens of affiliate programs.
However, mobile plays a major role in this field as nearly 50% of affiliate-referred traffic originates from a mobile device.
In such circumstances, it's not the question of whether you should use this program for marketing purposes, but rather how to do it most efficiently.
You can join the mobile affiliate game on your own, but we recommend you stick to the renowned platforms that guarantee success.
This article will explain to you the pros and cons of affiliate programs and present you the 12 most important mobile affiliate networks.
Pros & Cons of Mobile Affiliate Marketing

NB:
Want to see how I make money with affiliate marketing? My new book reveals my entire process, including my 4-step approach to building affiliate websites.
CLICK HERE to download my book for free
.
Jake Hudson, a marketing executive at custom essay papers, says affiliate programs may be one of the hottest marketing channels of our era, but they don't come without a fair share of cons as well.
Therefore, you have to meet both sides of the coin in order to figure out the game 100%. We prepared for you the list of affiliate marketing fundamentals, so let's start with the pros:
SEO improvement:
Launching an affiliate campaign, you want publishers to promote your business and make you recognizable among the target audiences.
It should gradually improve your SEO strategy and ensure higher ranking in engine searches.
Awareness raising:
SEO and brand recognition go hand in hand with each other. To put it simply, affiliate marketing will your brand more visible online.
Performance-based marketing:
Affiliate marketing is performance-driven, so you never have to pay for objectives not met.
This type of business guarantees a substantial return on investments and zero budget-waste.
Transparency:
Transparency is yet another major segment of affiliate marketing. Most platforms allow simple and easy tracking, so you can follow and monitor campaigns in the real-time environment.
No experience needed:
Affiliate programs are professional networks with experienced account managers. In other words, advertisers don't have to be experts to achieve campaign objectives.
The list of affiliate marketing pros is done, so let's switch to the downsides of this concept.
Here are the five major cons:
Lack of control:
Affiliate programs do most of the work on your behalf, which is great if you don't have previous experience or expertise in this field.
However, it also prevents you from actively participating in your campaigns. Instead, you are becoming a passive observer who doesn't have control over processes.
Harsh competition:
Affiliate marketing is effective and profitable, but this is exactly why you need to deal with lots of competitors.
This is by no means an easy task, so you really need to give your best to find an appropriate affiliate program that can help you to find a place in the affiliate sun.
No revenue guarantees:
While it is true that you can't waste money with affiliate marketing, you also need to know that the program doesn't guarantee revenue.
After all, the overall success of your campaigns depends on the quality of your offer and the quality of your affiliate partners.
Poor affiliate program quality:
The main reason why we are publishing this article is that there are so many affiliate programs that overpromise but fail to deliver results.
You have to avoid spammy networks and low-quality programs because they won't drive conversions, while they will probably jeopardize your professional authority.
Affiliates are not enough:
The last con of affiliate marketing is that it cannot work alone.
Namely, you have to support is with many other marketing formats to really boost brand awareness, which is often a problem with low-budget organizations.
12 Best Mobile Affiliate Programs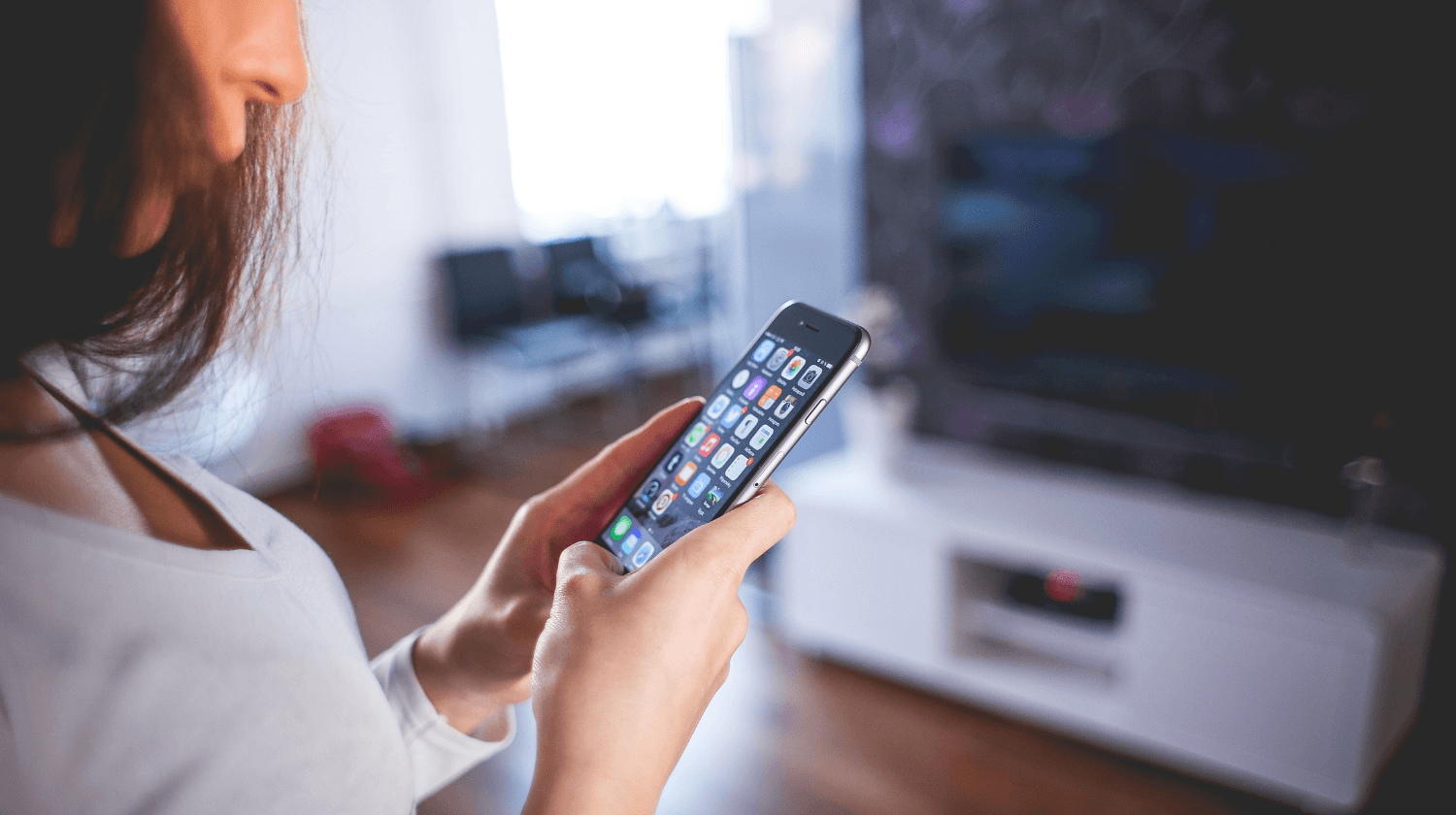 It is time to begin with our top 12 mobile affiliate programs list.
Since you already know quite a bit about this topic, we will get straight to the point.
Here are our picks:
Glize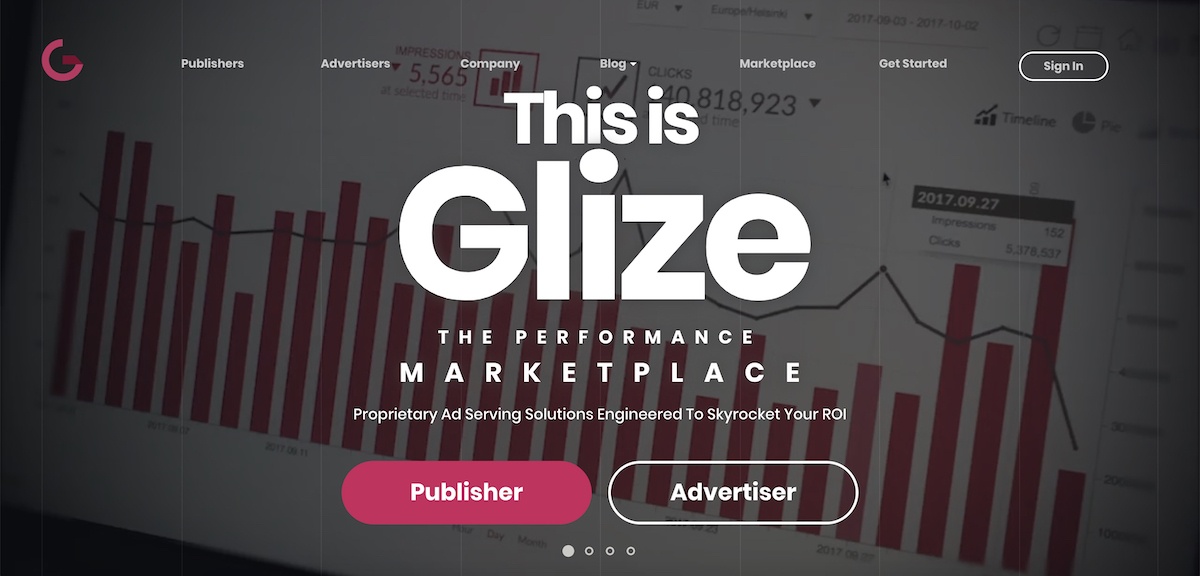 Glize is a global affiliate marketing network that brings together advertisers and publishers to create lucrative business partnerships.
They always try to go one step ahead of competitors using their own in-house tracking technology that proves to facilitate excellent results time and again.
Affiliate marketers at Brill Assignment Help say the platform's fundamental features are these:
High-volume and quality traffic
Intuitive tracking system
A network of international publishers
Dedicated personal support
Premium security and anti-fraud system
AdsMain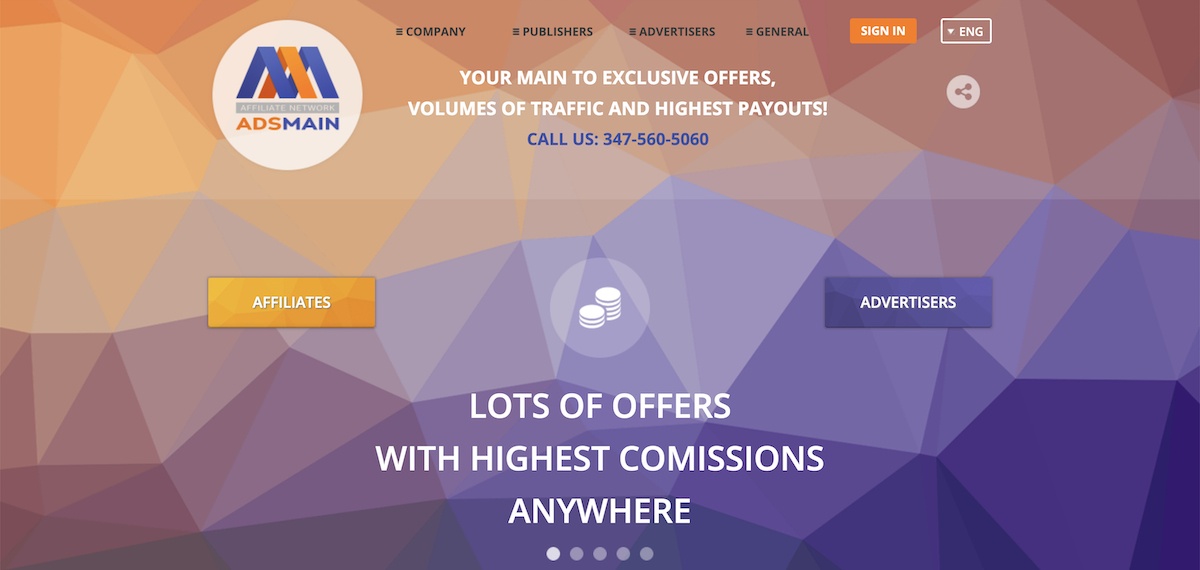 Affiliate marketers love AdsMain because this program is really trying and succeeding to find the perfect match between advertisers and publishers.
The platform analyzes product offers before assigning you with the corresponding affiliates, so you only get highly relevant traffic sources.
The only thing people don't like about AdsMain is that they sometimes need the entire day or two to answer advertiser applications.
Some companies consider it to be annoying, but we believe that the quality of AdsMain service is so high that there is no reason to complain about the launch period.
Mobile 10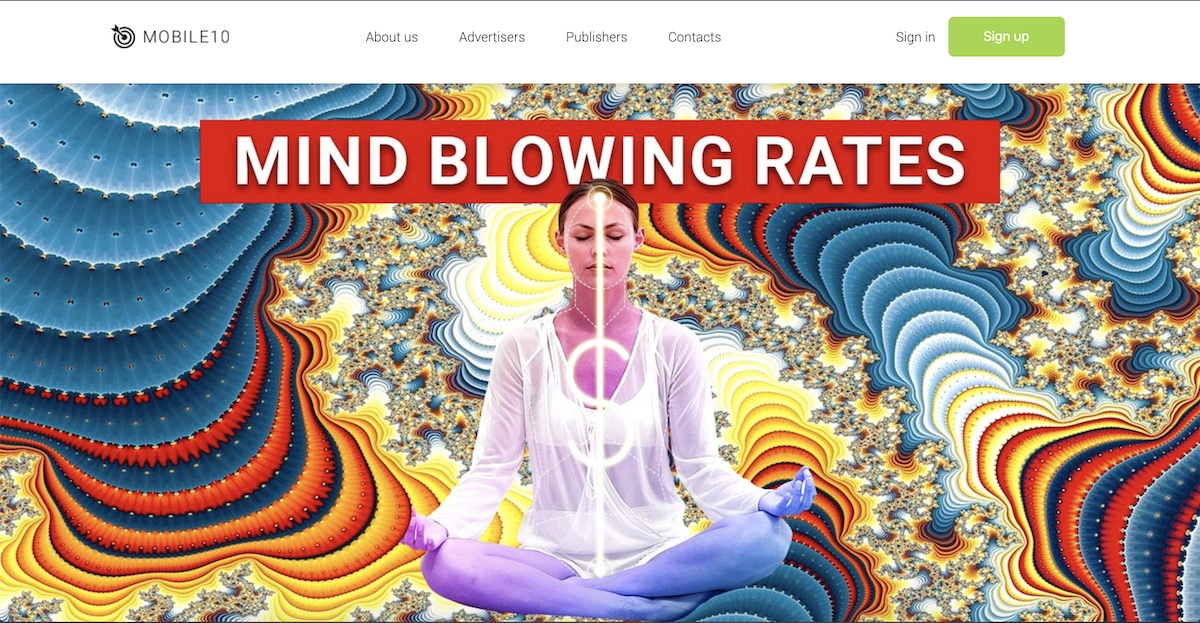 Mobile 10 helps merchants and publishers to join forces and capitalize on their mobile-based PPC campaigns.
Using advanced data analyses, they are able to achieve a wide diversity of publishers and resale options.
Mobile 10 has a fast and user-friendly dashboard, so it only takes a minute to set up your program and customize features based on your expectations or needs.
Click Dealer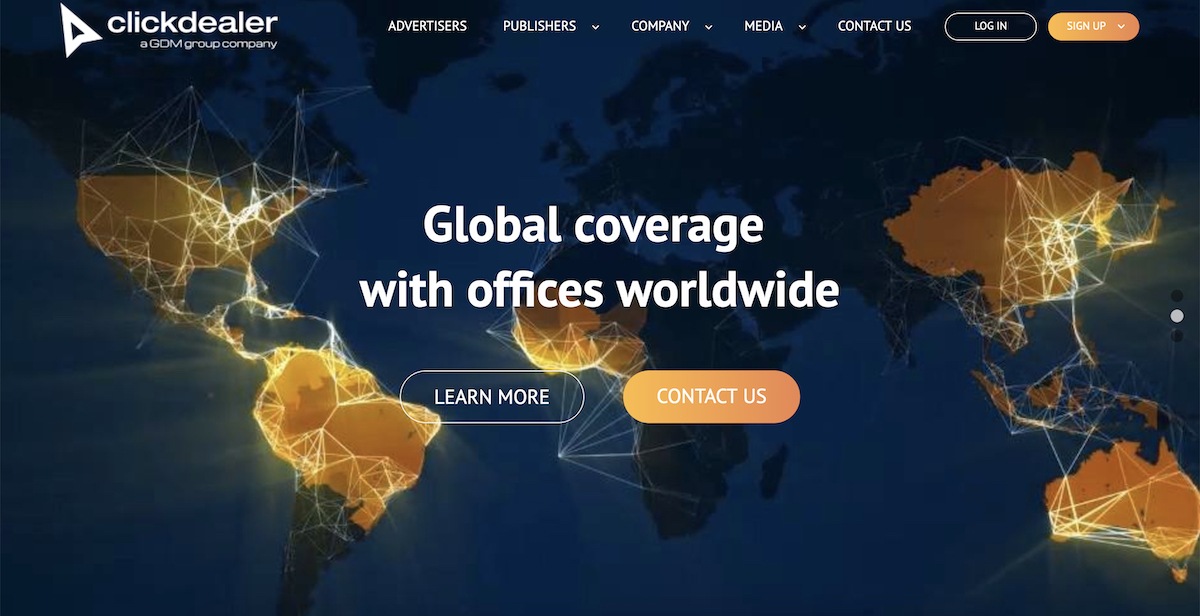 The purpose of Click Dealer is to initiate a "measurable improvement of your brand's digital presence."
The program focuses mostly on mobile affiliate campaigns, but they also launch successful campaigns in the field of eCommerce, electronic giveaways, and social networking.
Click Dealers has over a thousand clients and more than five million conversions each month.
Their account management team is available around the clock and they ensure full transparency through reports and face to face communication.
Besides that, Click Dealer has an alert system to detect and report potential issues in the traffic flow for investigation.
Appitate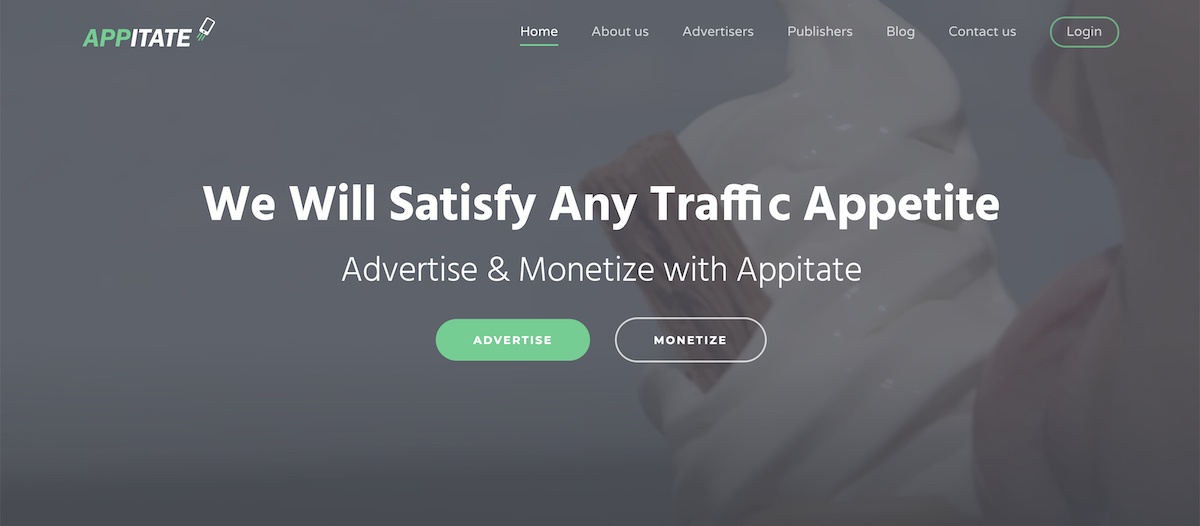 Appitate employs a team of skilled and experienced mobile marketing professionals.
This program utilizes the state of the art technology to identify and target the right affiliate for your brand. Appitate representatives are treating each client separately, trying to learn more about their needs and campaign objectives.
They collaborate with some of the most respectful editorial magazines and social influencers, so you can quickly earn tons of fresh website traffic.
Ads Bridge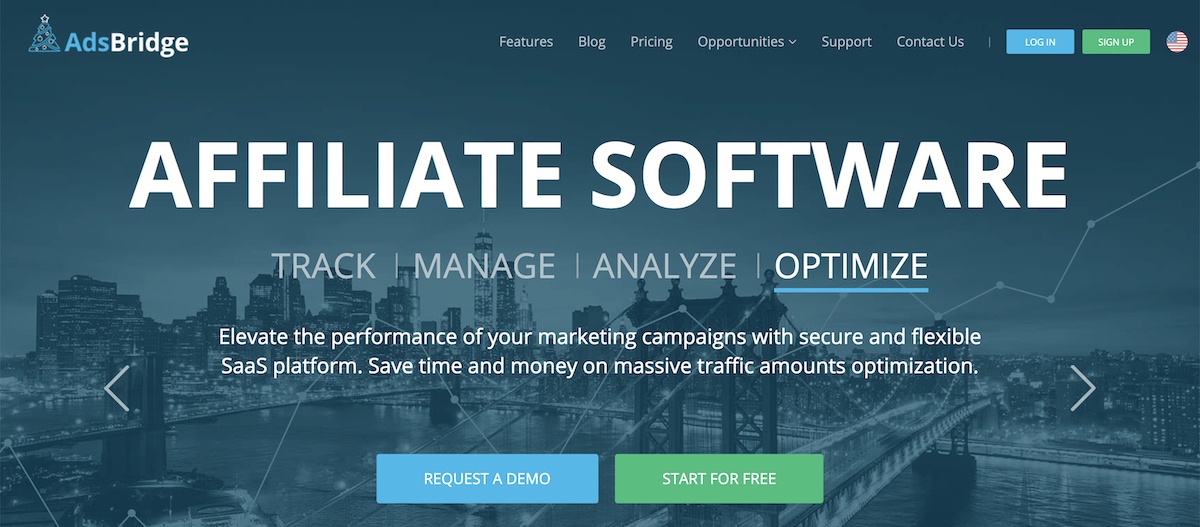 Ads Bridge is a global affiliate marketing networks with coverage in over 160 countries.
Although being relatively young (around five years of experience), the program is already able to reach hundreds of affiliate networks with just one-click setup.
What we love about Ads Bridge is that it offers you tracking software with powerful features such as reporting, A/B testing, filtering out the bot traffic, optimizing campaign elements in real time, and many more.
All this makes Ads Bridge one of the most comprehensive mobile affiliate programs out there.
AdCombo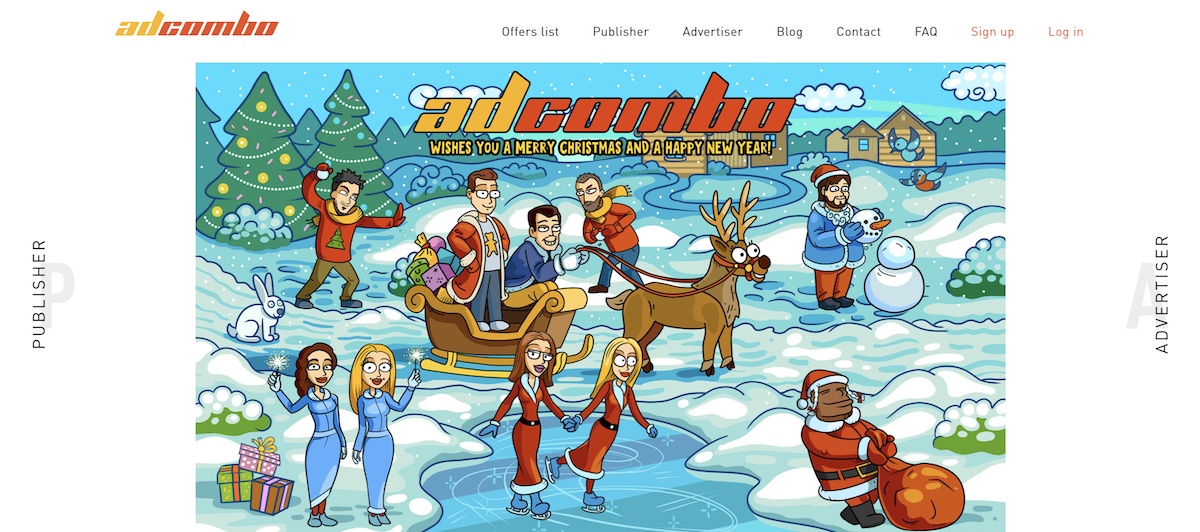 AdCombo provides clients with a full range of business models: from pay per acquisition to pay per app install.
They are really passionate about adopting the latest affiliate marketing trends, which is why you can meet AdCombo representatives in almost all of the major affiliate summits across the globe.
They have a network of more than 40 thousand affiliates who generate at least 200 thousand leads on a daily basis.
AdCombo has its own DNS servers placed globally to ensure high speed and security of data processing, minimizing discrepancies in traffic.
In other words, your customers will get the best service regardless of their whereabouts.
Wister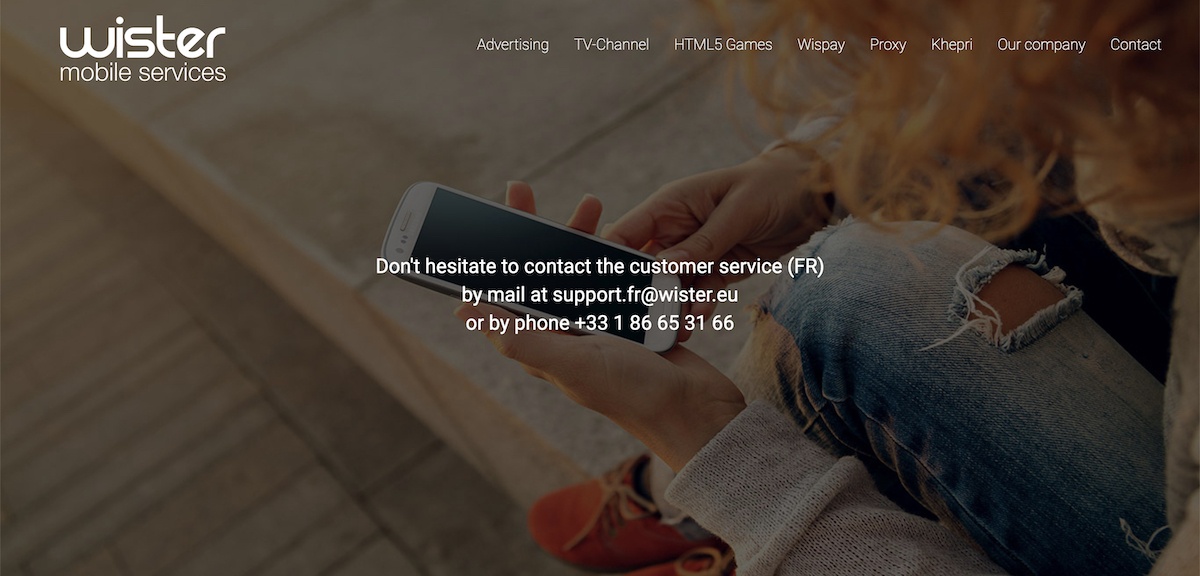 Wister is a mobile platform that connects merchants and publishers to make the most of the tech-related campaigns.
The system is so advanced that it can easily reach 100% of your mobile audience, regardless of the location.
Wister is founded as far back as 2003, so they can brag about having a broad and extensive professional experience.
They've grown substantially over the course of the last 10 years and now they have two anchor-offices situated in Paris and Los Angeles.
Top Offers

Top Offers is combining top-notch tech solutions and professional experience of its team members to build unique and profitable relationships between advertisers and publishers.
They operate in almost 50 countries around the world and have thousands of affiliate partners.
Advertisers at the College-Paper agency say Top Offers specialized in two main fields: online dating and mobile advertising.
The latter is the reason why this program can bring you tons of quality mobile, desktop, IOS, and Android traffic.
Adtrafico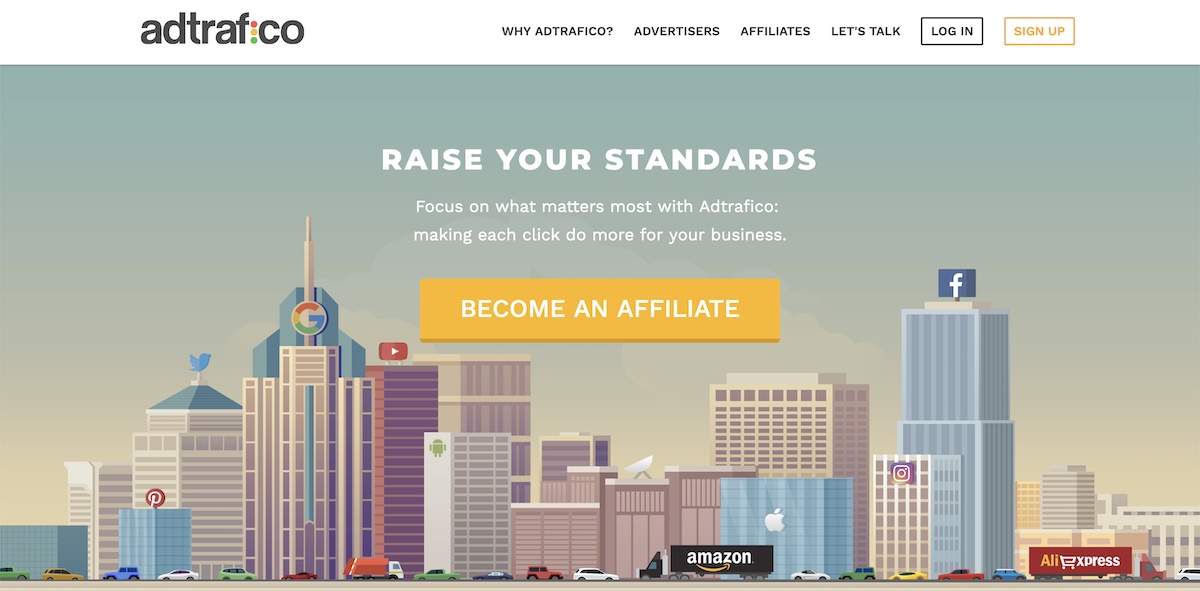 Number 10 on our list is Adtrafico, a program that claims to have a fraud protection system safer than Pentagon.
This network can help you with business scaling, enabling you to exercise the step by step approach.
Adtrafico works in over two thousand categories, but mobile billing and sweepstakes remain their major focus.
Each client can count on a dedicated account manager, so you can always address him in case you are having campaign-related questions.
Admitad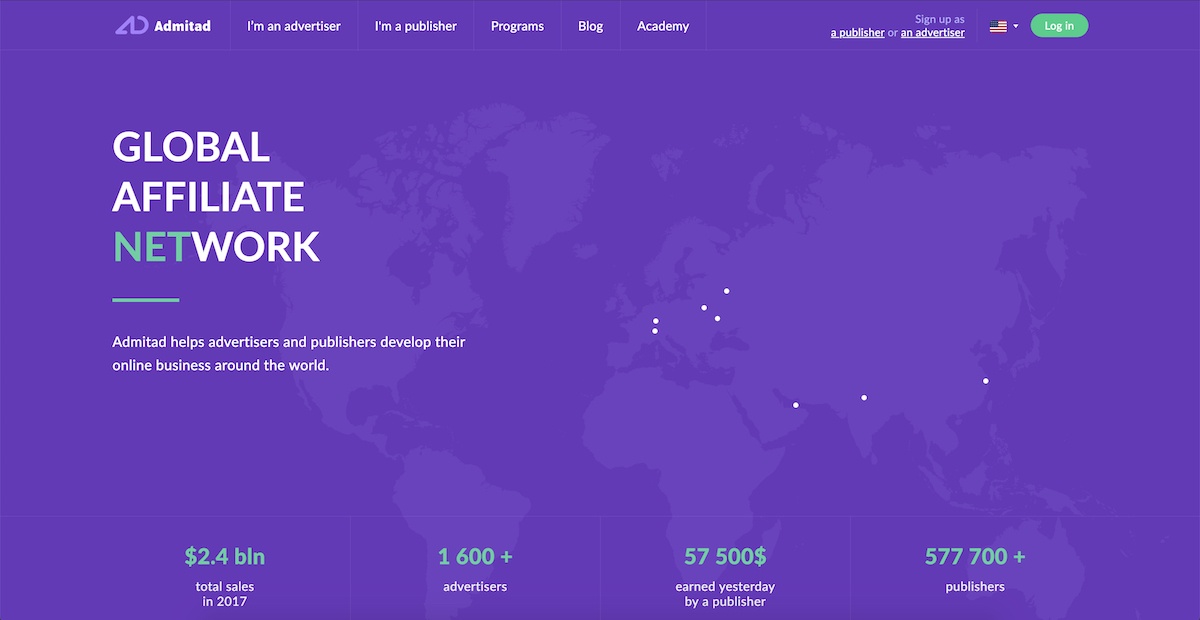 Admitad is an affiliate program that creates tailored terms of cooperation for each client individually.
They provide advertisers with a broad portfolio of creative ad solutions, statistics, technical support, and many other services to maximize campaign efficiency.
The network consists of over half a million publishers, so you can quickly find affiliate partners that suit your business needs.
MobX Network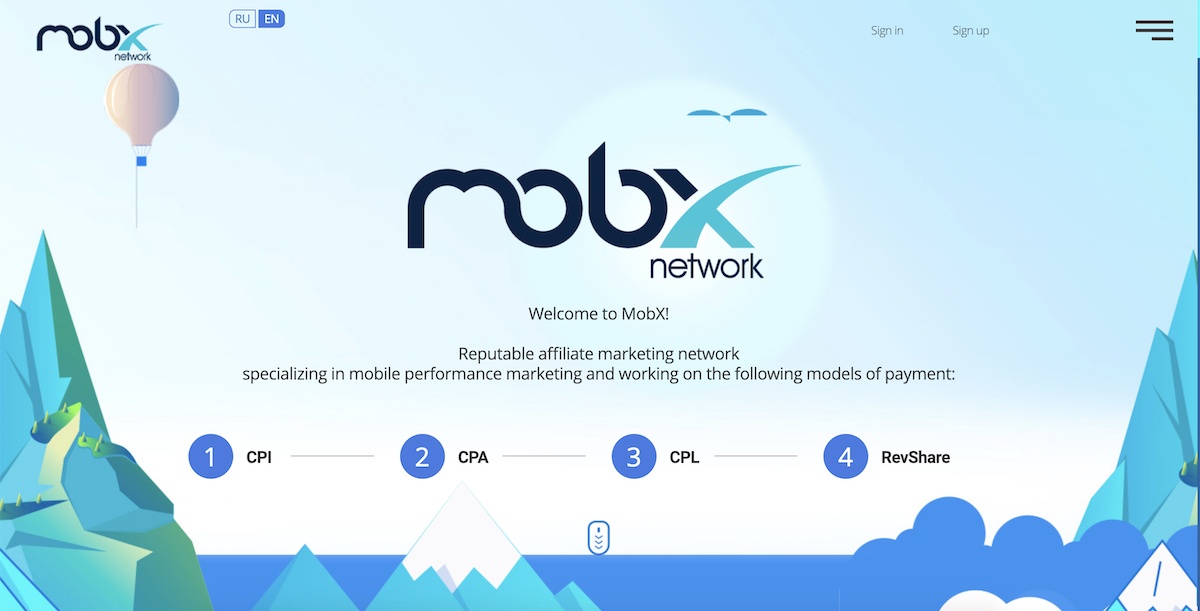 The last entry on our list is MobX Network, a reputable affiliate marketing network
specializing in mobile performance.
They help clients leverage on tons of active and reliable affiliates to expand product reach, drive more sales, installs, and loyal subscribers.
MobX Network promises results within the first three days of your campaign, so you can improve sales results almost instantly.
Just like the name suggests, this program is particularly suitable for mobile operations, regardless of the size of your marketing budget and business objectives.
Conclusion
Affiliate marketing is one of the most profitable business opportunities for both publishers and advertisers.
The industry is experiencing steady growth in the last decade, becoming larger and more dynamic year after year.
Mobile affiliate programs have recently become very important because the number of smartphone users is increasing worldwide.
This is exactly why we decided to present you the 12 best mobile affiliate marketing programs.
Choosing one of these platforms, you can expect to boost your online marketing efforts and generate tons of new leads and conversions.
We suggest you test each option – it will take you some time, but the results will be staggering.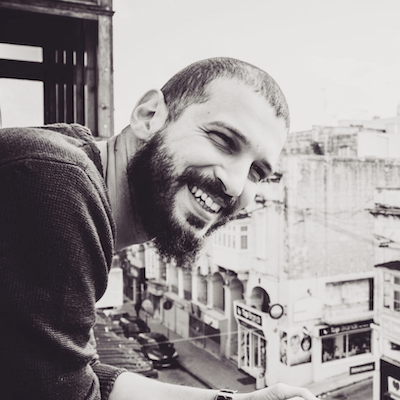 Since 2011, I've been learning how to make money online with affiliate marketing. This website is where I share everything I know and all I will learn along until I reach my next income goal of $30,000 p/month.