Welcome to my PayPal Money Adder review.
I've been hearing a lot about this new "tool" lately and as I always do; once a particular system starts getting a lot of hype and attention, I immediately move in to try it out and share with you my findings.
If you're interested in learning about PayPal Money Adder and what to expect from it, take a good look at this review as I am sure you will be surprised as to what it actually is.
Down below, I'll also give you my own personal ways to make money online so stick around for that too.
Let's get started with today's review.
What is the PayPal Money Adder Program?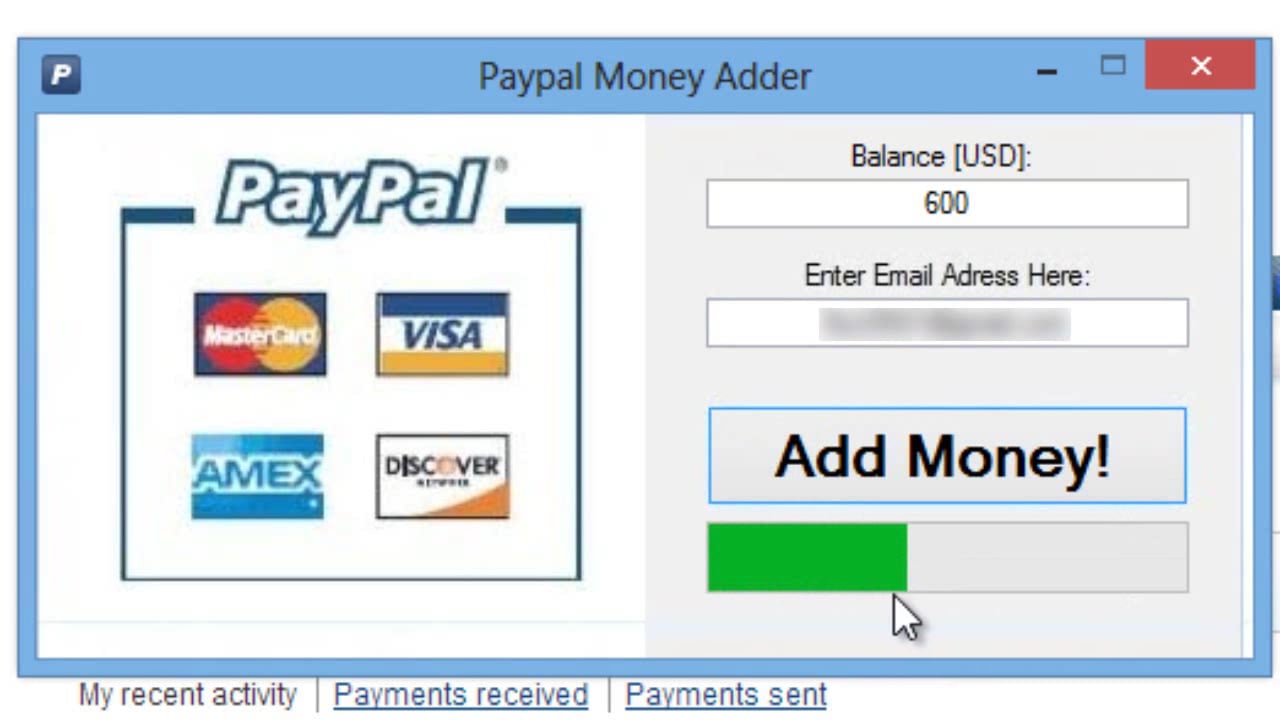 PayPal Money Adder programs are just what it suggests a program that automatically adds money to your PayPal account for free – well that is the claim anyway.
The amount of money you can get is great as they say you can get hundreds of dollars sent right to your account. All you need to do is enter in the amount of money you would like to receive, along with your PayPal email address, your name and *also your bank details
I was just joking with the last detail but as you can see this is clearly a scam out to get valuable information from you.
The reason why I know that without any doubts is because there is no program out there that will send you free money.
The idea of free money being generated is something many scammers out there use as a way to con people out of there hard earned cash.
The reality is there is no such program however sadly there are people who end up believing these lies, so it's a good job you're here right now doing your research.
How Does The PayPal Money Adder Program?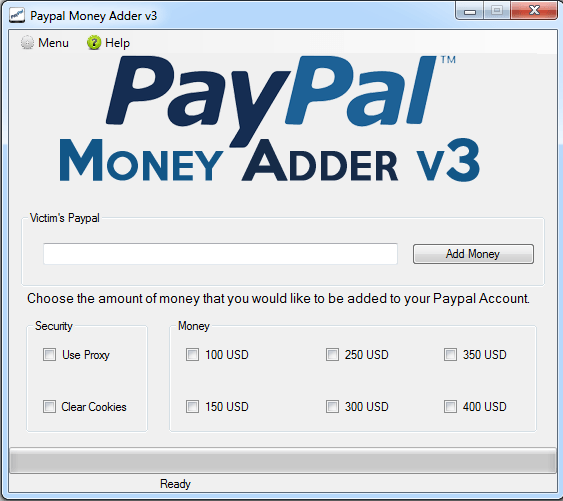 There are different versions of the program out there so the instructions on how they work will vary a lot. The common theme with all of them, however, is that they are trying to get your details through one way or another.
From what I have seen the program works mostly in this way which I will go over in a few steps. I don't recommend you follow these steps but this is exactly how it works.
Step 01: Downloading the PayPal Money Adder Software
The first thing that is required is you will need to download the software on your computer.
While these are everywhere the first result that came up was a one-page website which included a link.
Once you have downloaded the program it then needs to be extracted.
Step 02: Fill Out Your Details (Actually Don't)
The next step is simple as all you will need to do is open the software and then start putting in your details.
This will ask you to enter the amount you would like to receive, the currency you would like to receive it in as well as of course details like email and password.
After you have done that you will need to press the submit button to start the so-called process.
Step 03: Get Scammed
Onto step 3 and this is something that the scammers use to make money from you.
They will say in order to complete the process you will need to complete either an offer or a survey.
These offers are random and for each time someone gullible to complete them in the hope that they get PayPal money, as a result, the developers will get a commission each time.
Pros And Cons Of The PayPal Money Adder Program?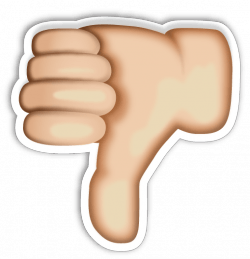 Will Most Likely Hack Your PayPal Account
Instead of getting the money you were promised the most likely event to happen if you submit your details is that your PayPal account will be hacked.
This is because the details they ask for in the form are all the ones they would need to login to your account. The most common details they will ask for is your email address and password which are two main ones needed to log in.
Something that makes me scratch my head and I know these programs can make you believe they work is when they ask for your password.
If you know how PayPal works, you will know that people don't need to know your password to send you money, all they need is your address. So If anyone does end up putting their passwords in then they have fallen right into the trap
Not A New Scam!
I have seen ones for like this one that claims to give you codes for online games and even in game currency such as points and coins.
However when you enter and send off your details you don't receive anything in return, the only thing that happens in this situation those details are now in the hands of hackers.
I would know myself as I have tried these in the past and the funny thing is I would actually believe they would work so I did quite a few for a certain game.
I never did receive anything any in-game money for a game so that was when I realized that these kind of things are a scam.
Dodgy Software
When I review programs I like to check them out and try them for myself that way I get a feel of what they are about and I can make a detailed review on them.
In this case, I couldn't get close to trying them out as my internet security was going crazy, and sending me warnings when I tried to install the software to my computer.
My initial impressions were already that this was a scam so when I saw 'phishing' risk come up then this was a huge red flag for me.
While I should have known better to not even attempt to download it, something to go by is that if you have no idea what you are downloading especially if there are no good reviews on it you shouldn't download them.
In some cases just downloading unknown software without opening it and sending details is enough to get hacked, so always make sure you are careful with what you are downloading online.
Fake Website
Something I noticed while looking into this program is how fake the websites and the software itself looks. On the website which looks like it was made within 5 minutes shows a picture of money behind a PayPal logo, its little things like that tell you all you need to know about these scams before you have even tried them.
The website maker also puts 'the ultimate free program to add endless money to your PayPal account'. I don't think I have seen so much nonsense packed into one sentence, but seriously this sounds so fake and they're clearly trying very hard to sell you on this.
If you scroll down on the website you will also find testimonials, which are fake ones of course. I mean is a scam really a scam without fake reviews, you literally see them all the time.
Anyway, I did search up all the people that have apparently received free PayPal money and surprise surprise they don't exist. That is because they are made up.
I often think to myself when writing reviews for scams like these that if you are going to make a fake product at least make it believable as when you see the testimonials you can see through them straight away through the way they speak.
Can You Make Money WIth The PayPal Money Adder Program?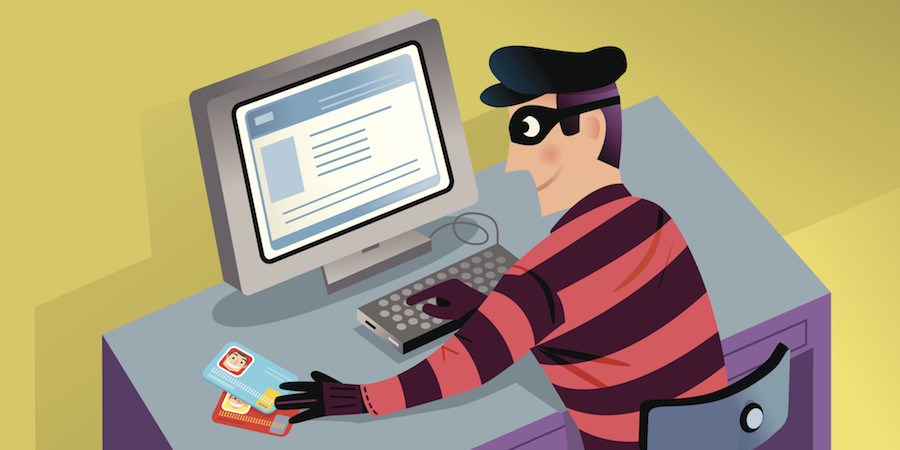 As you can see from what you have read and the points I have discussed it's quite clear to see that the PayPal Money Adder Program is a scam that you won't be making money with anytime soon.
I'm sure you are aware already but the idea of free money is completely false, scammers give you these impressions that money can be made out of nowhere and in large sums at that.
However there is no such thing, if people could really make money without working we would have nobody working and instead people generating money.
How To Make Money Online (Without Being Scammed)

I've been making money online for the past 6 years and a "full time-er" online for about one year.
I have searched relentlessly on ways one can make money online legally and ethically and the best way I have found is through building up my own affiliate marketing business.
If you're new to all of this stuff, then I understand this can all be quite confusing for you and after reading my PayPal Money Adder review, I am sure you feel like this whole industry is one big scam.
Well, it is…
For every one good opportunity, there are 10 opportunities who promise the world but give you nothing.
However, good opportunities do exist and you can actually make money online – yes it is possible!
To help get you started, I want to point you towards Wealthy Affiliate – it's a free online training course that you can join right now to get you up and running with your very own online business.
Wealthy Affiliate has been my number one recommended product for the past 5 years and I am 100% certain this training can help you achieve your goals.
As I said, the Wealthy Affiliate platform is 100% free to join and try (no credit cards required) so rest assured you will not be getting scammed here.
If you'd like to check it out, you can do so here or you can check out my full (lengthy) Wealthy Affiliate review here.
In Closing
Thank you for reading my PayPal Money Adder review.
As I suspected, this is nothing more than a glorified easy way to get rich which is practically impossible and a borderline scam as well.
If you have any questions about making money online, be sure to let me know down in the comment section below. I'll leave you to it.
Christian Lee.
PayPal Money Adder Final Rating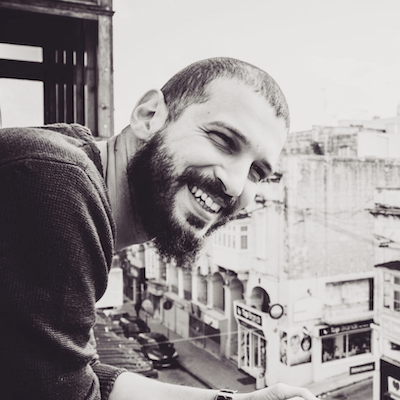 Since 2011, I've been learning how to make money online with affiliate marketing. This website is where I share everything I know and all I will learn along until I reach my next income goal of $30,000 p/month.