Online surveys are a great way to earn money on the internet, although at present not many of these surveys pay much.
There are certain sites which pay their users generous amounts to take a survey, but these are few and are quite selective when it comes to users. They follow a rigorous process to screen out any unwanted member.
Today I'll be doing my Product Report Card review, which is an online survey site that allegedly offers users a legit way to earn money online by participating in surveys.
Like other survey sites, they work in tandem with large corporations and are used by businesses of all sorts for market research.
(If you'd like to know how I make money online, be sure to scroll down below where I share with you my own proven-methods)
What Is Product Report Card?

Product Report Card is an online survey site which pays its users for participating in surveys. Online surveys have been around for a long time now, and hopefully, you have heard of them.
Product Report Card allows you to earn money by completing the simple task of filling out a survey. All you need is to join their website and answer some questions.
Once the application is approved, you will start receiving survey invitations according to your profile.
Product: Product Report Card
Overall Ranking: 60 out of 100 or 3/5 stars
Price: Free
Owners: ProductReportCard.com, LLC
Website: www.productreportcard.com
Who Is It For?
Product Report Card hasn't defined a specific target audience on their website.
Indeed, this site is for everyone as anyone can join their site and earn money by participating in paid surveys.
How Does Product Report Card Work?
Product Report Card screens out users based on their profile info and send them surveys which match their interests or demographics.
This is the common method which is used by other paid survey sites also. You'll need to fill out several profiles mentioning your interests, hobbies, income etc.
These profiles are designed to gather information about you which allows Product Report Card to send you invitations to surveys which are most relevant to you.
In other words, this is the matching system used by them to match the surveys with the most relevant users.
Most users get surveys which pay $1 to $5 on average, although occasionally you can get surveys paying as much as $10.
This may be a small amount of money, but you must remember that you get invitations to multiple surveys and over time, this small change can add up to a larger sum.
You can get paid in cash, while some surveys also give Amazon gift codes and free products.
Product Report Card has a payout threshold of $25, and you can cash out your earnings via several payment methods. They also have an affiliate program which you can join to boost up your earnings.
Another way to earn money is by reviewing products, which is probably one of the best features of this platform. You'll be qualified to review products which you already own after completing all the profiles.
As you are not required to buy any new product, so you can check a product which they may have listed on their product review pages and review it for a quick review. You'll often need to sign up at a website for many surveys, but this will take a few minutes.
What Are Online Surveys?


Online surveys have been around for years if not decades and have opened another avenue for earning money on the internet.
Online surveys as the name suggests are quite similar to offline surveys and are done for the same purpose such as getting customer feedback or for market research.
Companies are always conducting surveys to get more information about the tastes of their users or potential clients, to get feedback about services or products or to analyse the market.
Online surveys are often run by professional companies such as Product Report Card on behalf of other companies who are interested in getting an insight into a market or to know what their users/potential clients think about a product.
These companies pay online survey companies to conduct the survey. Paid survey companies, in turn, recruit people for participating in a survey and pay them a fixed amount per survey for compensation.
This results in a win-win situation as everyone gets something which they need.
How Does Product Report Card Make Their Money?
Product Report Card makes their money from the fees which they charge other companies for conducting these surveys.
Companies pay a fixed fee to them for conducting a survey and specify the number of participants or responses along with the survey guidelines and requirements.
Pros & Cons
Pros
Easy to join

Requires no prior experience

Offers several surveys to all users

Variety of payment options
Cons
Has a relatively high payout threshold

Earnings are quite meagre

Some users have complained about not being paid on time.
Tools and Training
Product Report Card provides extensive support along with guides to registered users.
You will gain access to these after registering on their site and once you've fulfilled all the profiles.
Help and Support
You can reach Product Report Card via email, phone, the contact form on their site and social media channels.
How Much Does It Cost To Join Product Report Card?
Product Report Card is completely free to join, and you don't need to spend a single penny to earn money via their platform.
Final Opinion on PRC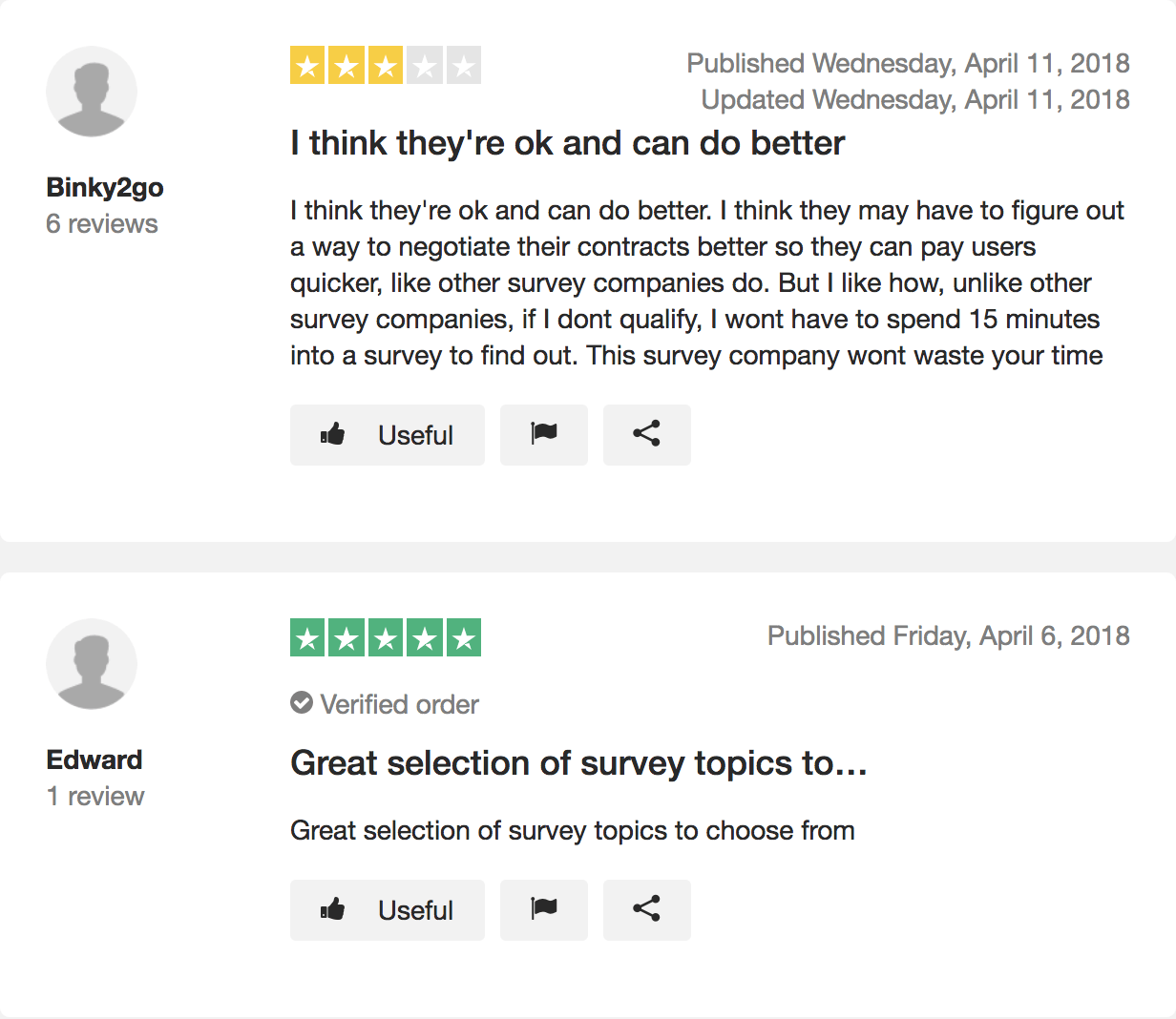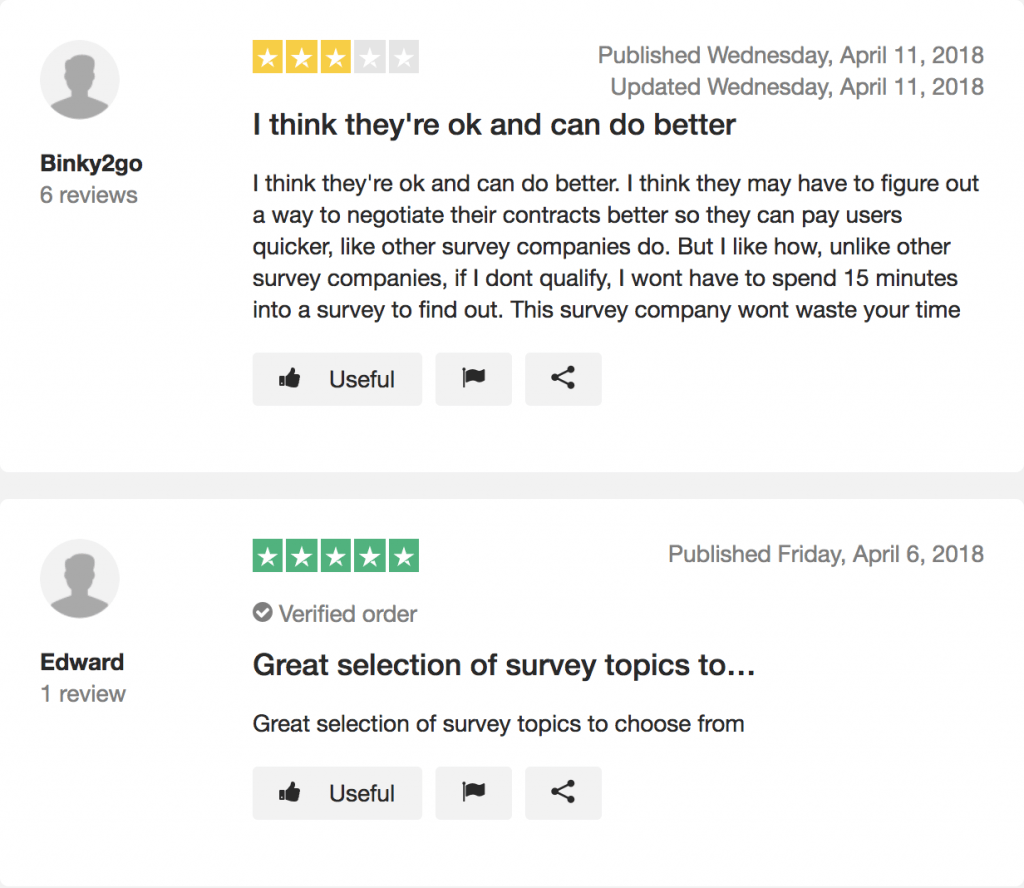 Product Report Card is the perfect way to earn money by completing surveys. Some users have complained about delayed payments, but the vast majority of reviews which we have come across are positive.
They may not be as large as other survey sites or may as much as other sites, but are still a legit site which pays to the majority of its users on time.
This site can be used by anyone, including people with little experience of online business as it is quite easy to use and accepts all types of users from most geographic locations around the world.
This is a good site for anyone who wants to launch his online career as they can be the springboard to other opportunities in e-Commerce.
You don't need any investment or equipment to start earning money from Product Report Card. All you need is a working computer and an internet connection.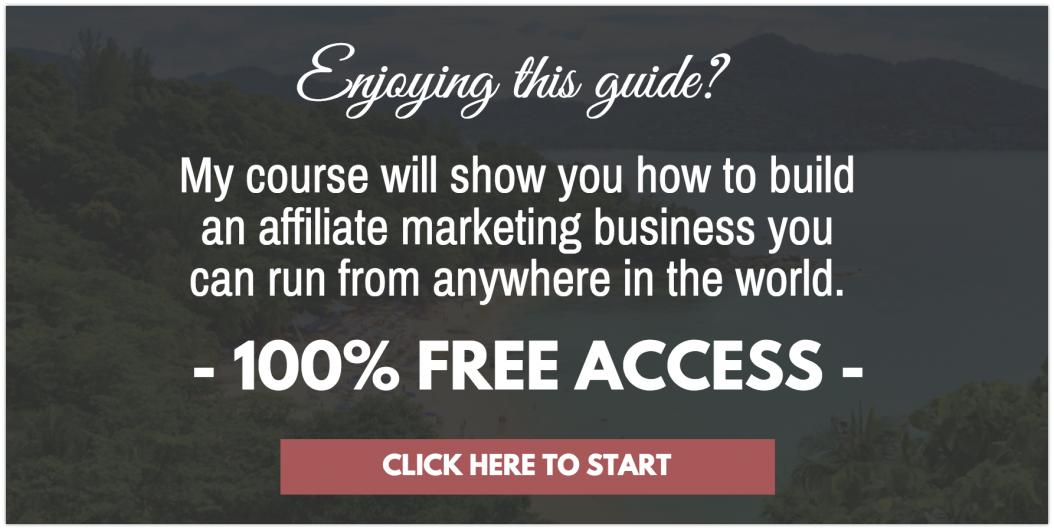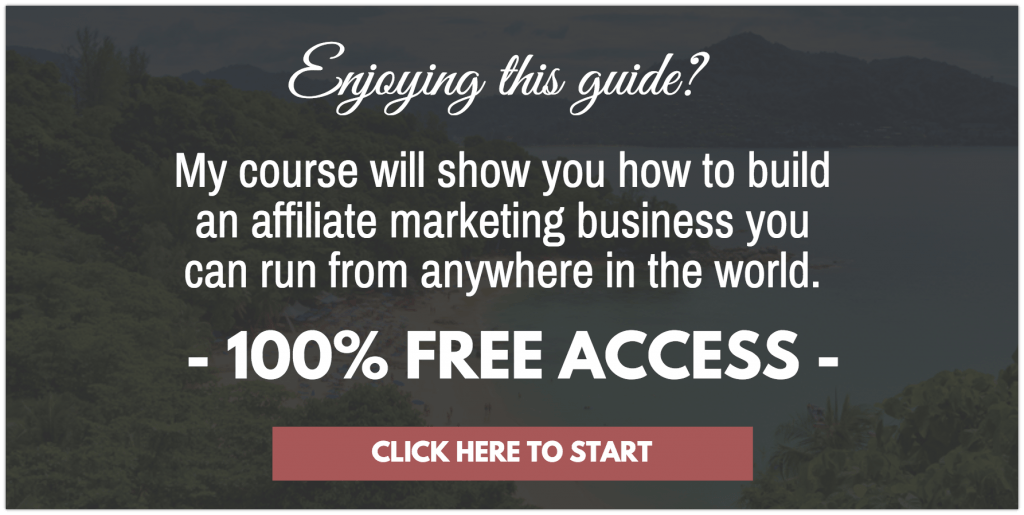 My Favourite Way To Make Money Online
While surveys are a legit way to make money online, it's still pretty much selling your time for money.
The main reason why I started my online business is so that I do not have to continue to sell my time for money, and the reason for that is because you can not scale your time.
I much rather focus on activities that will continue to bring in the income long after I finish the job, which is why I prefer earning money through other business models such as affiliate marketing for example.
If you'd like to build a long-lasting, profitable passive-income business — instead of slaving away doing online surveys for pennies — then I'd like to extend to you a personal invitation to get this free 10-day affiliate marketing training course.
It's a video-series training that will show you all you need to know to get set up with an affiliate business.
It's free to get started so after you're done reading this Product Report Card review, hop on offer and see if it's something you'd be interested in.
I am sure you are going to like the idea of passive-income more than you like doing these kinds of surveys.
Anyways, I'll leave you to it.
Christian Lee.
Product Report Card Final Rating:
Price

Features

Training

Value For Money