Welcome to my Quicktate review.
I've been asked about Quikctate in the comment section of one of my previous reviews so today I decided to finally spend some time researching it and doing a quick review for you all.
The question was somewhat to the degree of;
Is Quicktate worth it?
After doing my research, my answer to that is sadly a NO – it isn't.
While it's definitely not a scam company or anything of the sorts, you will not be able to make enough money with this to make it worth your time.
(Not that they claim it is to be fair).
If you're curious about making money online, whether that is with Quicktate or some other company;
Read my review to find out what Quicktate is all about and towards the end, I'll also reveal some better alternatives which I think you will enjoy.
Let's get started.
What Is QuickTate?
https://www.youtube.com/watch?v=Rwnuo-CfeNc
Quicktate is an online tool that allows companies to translate various (short) clips of audio into text.
That is all really.
Companies send in their audio files, and the QuickTate contractors (i.e you) need to turn these audios into text files and send it back.
Pretty straight forward and pretty easy to do.
It's an excellent resource for companies as many do need this kind of service, but is this worthwhile for you?
The Type of Work You Will Be Doing At Quicktate

Quicktate hires transcribing contractors to help them fulfill their clients' tasks.
Once you have registered and become a transcriber within's Quicktate's domain, you will start receiving the transcriber jobs as they happen – that is how you will be making money.
I will tell you how much you can earn soon, but first;
Let me tell you about one of the most obvious issues with working as a transcriber for companies such as this.
The more they grow, the less work there is for you.
Since many transcribers are already a part of Quicktate, there's always going to be competition for the tasks at hand.
The more transcribers Quicktate signs up, the less work there is for you.
Supply/demand.
Now of course, if their clients also increase and there's more work to be passed around, then that will work, but I honestly doubt that is the case here.
So with stiff competition + very low pay (more on this soon), there really is no way to make any significant income with this.
That is why I said in the beginning that Quicktate is probably not worth your time.
Now let me tell you how much you will be paid as a transcriber.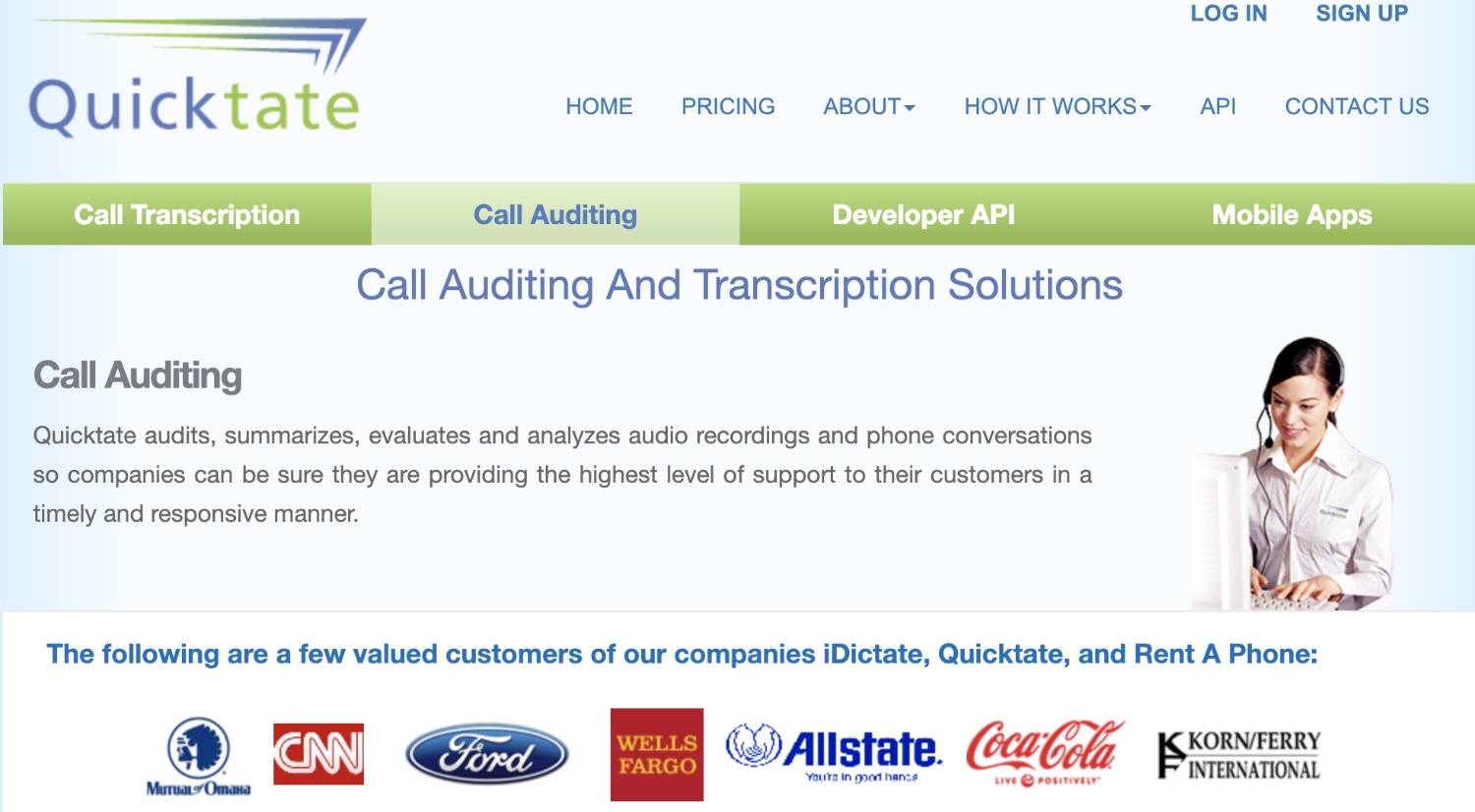 How Much Money Can You Make With QuickTate?
For your services, you will be paid $.0025 per word (or 4 words for 1 cent).
For more qualified transcribers who take niche-specific jobs (such as medical transcription), the pay is a bit better at $.0050 per word or 2 words for 1 cent.
Of course, you won't be working every single minute, but if you were, this would only amount to about $7 per hour.
As I said, there also isn't a constant stream of work so you may get the odd job here or there that'll just take you 15 minutes to transcribe and that's just about it.
While I have seen other transcribing gigs where you can at least make around $500 per month, I really do not see this happening with Quicktate.
What You Need To Start Working With Quicktate
Of course, to do this job you're also going to need a few things.
Mainly a Windows or Mac-based computer and also Express Scribe – the software that will help you turn audio into text and send them over to Quicktate.
(This software will be provided for you upon being accepted as a contractor).
How To Join Quicktate
If you'd like to give this a go – even though the pay is practically not existent – you can do so by filling out this form here.
You will first be required to take a quiz to test your abilities with spoken and written English, and you also have to do a test-sample subscribing a demo tape provided by Quicktate.
One thing I have to mention here is that there is a $15 fee once you are accepted, which I really do not like. However; this can control the amount of subscribers who join so that'll maybe lead to more work per subscriber.
Also; there's a 15-day waiting period from application to approval so this is not something you can do starting today.
Should You Join QuickTate?

As you can probably tell from my review, I am really not a fan of this platform.
Although they are legit and they do pay out your earnings, this is simply not worth your time.
You most definitely cannot do this as a full time or part-time gig, but;
If you are looking to make a few extra bucks a month by turning some of your free time into cash, then yes this could be a good opportunity for you.
But before you do that, know that there are better alternatives to Quicktate.
Quicktime Alternatives: Companies That Pay More
I've done a few reviews on transcribing companies, and while all of them won't allow you to do this full time, there are a few who at least pay enough to make it worthwhile.
Please check some of the reviews I have written in the past about this:
How I Make Money Online
Last but not least, I want to tell you how I make money online as I am sure you will not be reading this if that wasn't what you were after.
I make a full-time income online by building out websites which I then use to sell products online as an affiliate marketer.
If you've heard of affiliate marketing before, then I am assuming you know how this works (you can see what affiliate marketing is here if you're not sure).
I have a free training course for you which you can take right now if you prefer to go at it my way (rather than make a few cents on Quicktate).
Closing Words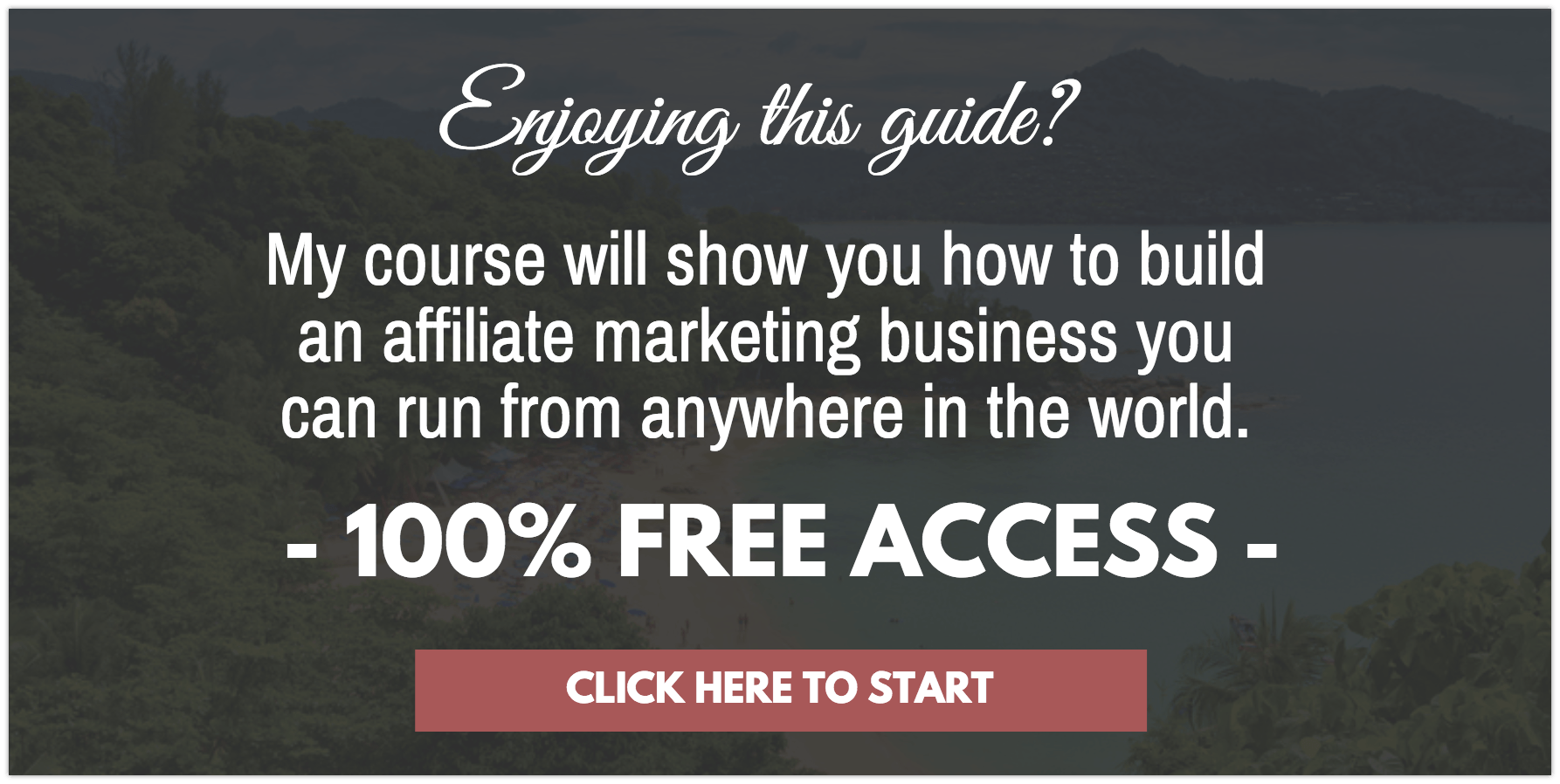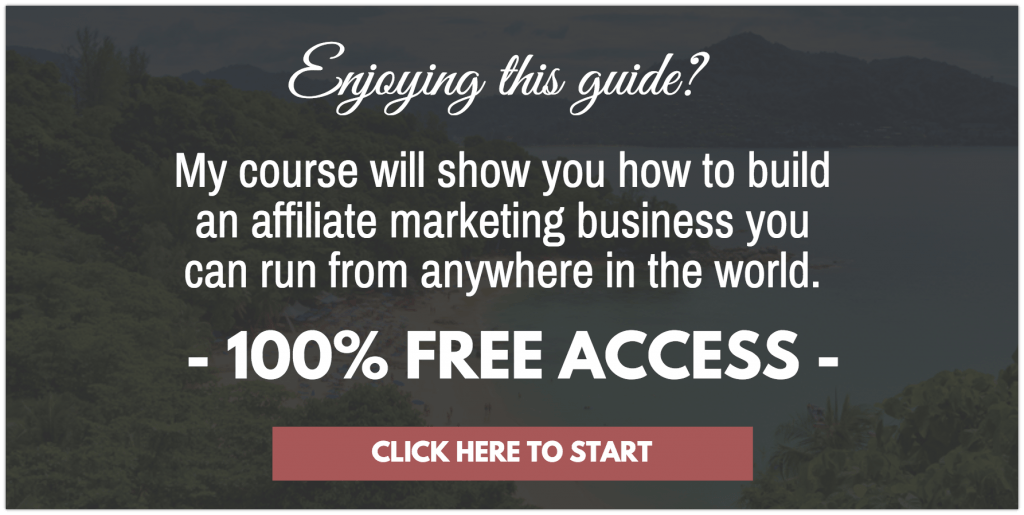 Thank you very much for reading my Quicktate review.
I hope this post has answered your question, and I hope it has opened up your eyes to what you can expect from this company and what to do (instead).
If you have any questions about Quicktate or about anything else related to making money online, be sure to let me know in the comment section below.
I'll leave you to it.
Talk soon.
Christian Lee.
Quicktate Final Rating
Is it worth your time?

Is it a legit company?

Do they provide training?
NB:
Want to see how I make money online?
Here's my latest guide
showing you everything I do to earn money with simple, easy-to-build websites.