One of the best ways to build a flourishing affiliate marketing business is by promoting affiliate offers that carry with them recurring commissions.
As I like to say, it's great earning a $50 commission, but it's even better if that $50 keeps coming in for months & years after you've earned the first initial sale 9wthout any additional work
This is one of the best ways to build up a healthy monthly income with affiliate marketing and for this reason, today I want to share with you four types of recurring commission affiliate programs you can start promoting today (& keep earning commission per sale for months and years to come).
These affiliate programs will be split into the 4 categories which are:  
Casino / Gambling Affiliate Programs
Hosting and Domains Affiliate Programs
Online Based Tools Affiliate Programs
Online Training Courses Affiliate Programs
Down below I will go into detail about each of these affiliate programs and I will also show you how to find more recurring commission affiliate programs and also show you how to get started with affiliate marketing (just in case you're just getting started).
Casino / Gambling Affiliate Programs


The perfect example of how recurring commissions can make you an insane amount of money is the gambling / online casino niche.
Casino affiliates are ringing in a lot of dough each month simply for referring a customer who then keeps playing and gambling (sometimes all through his life) – and the house always wins.
As a casino affiliate, you refer a customer one time and yes, every time he goes in the red, even if it's 10 years later, you still keep getting commissions of that one-time sale.
I kick myself for never investing in this niche so far but I did consult for a few companies who do gambling affiliate marketing and it is an absolute goldmine.
What Will You Be Selling?
Basically, every type of gambling game is up for grabs and every online casino has an affiliate program as that is how they make the money.
Yes, the entire online gambling is built and maintained off the back of affiliates like you and me, and the affiliates are rewarded well for their efforts.
Definitely something to look into if you want to start an affiliate business that carries with it recurring commissions.
Pros & Cons of Being A Casino/Gambling Affiliate?
Benefits:
It can be insanely profitable.
High commissions rates (we're talking 25% minimum here with no cap).
Become the top dog for a casino, and they will be taking care of you flying you out to conferences and vacations.
Disadvantages:
With so many regulations, gambling is getting harder and harder to promote.
The competition is through the roof. There are a lot of affiliates in the gambling space.
Most payout your commissions with Cryptocurrencies (I won't mind but maybe you will).
Here's a list of online casino affiliate programs you can look into.
Hosting and Domains Affiliate Programs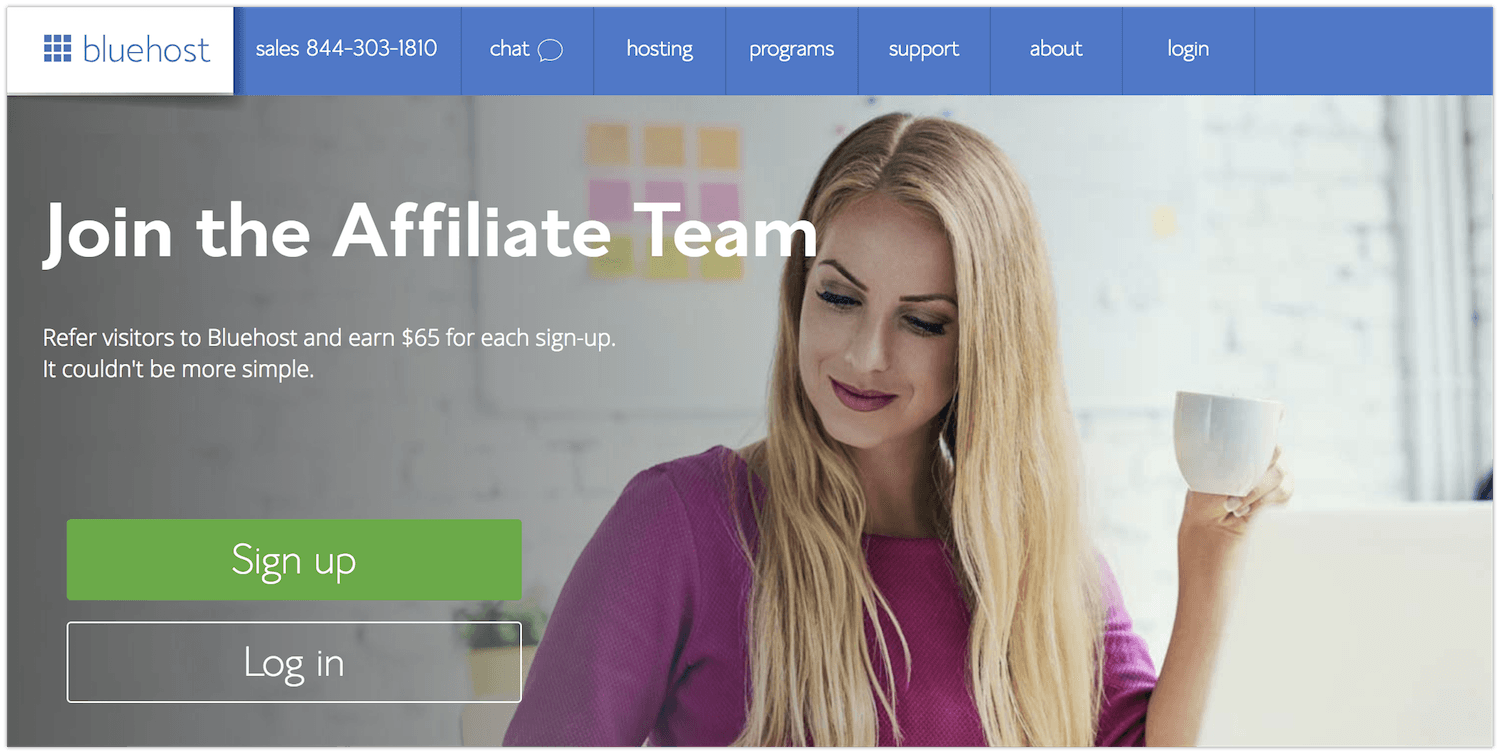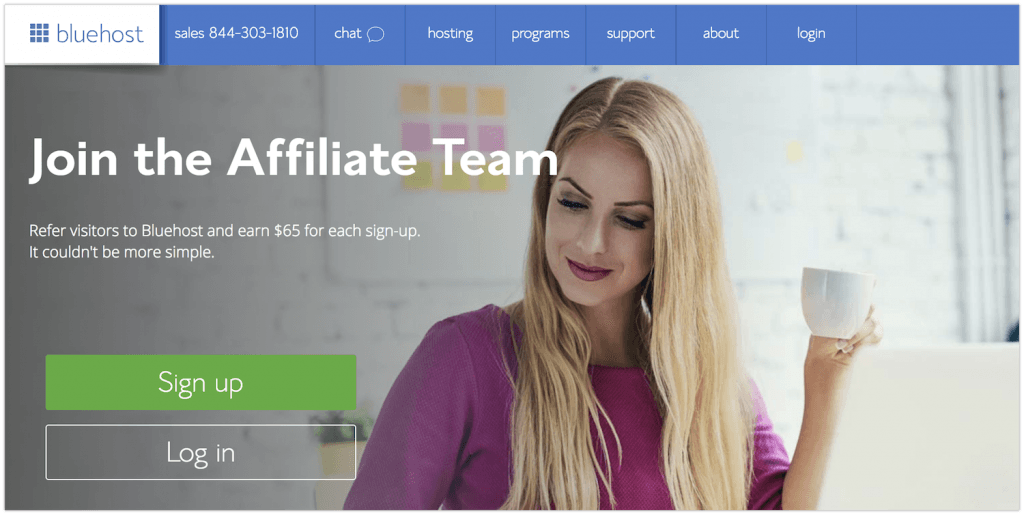 This is another gold mine.
Everybody either has or wants a website and to do that, you need both a domain and a hosting plan, both of which carry with them a recurring monthly (or yearly fee).
A domain needs to be paid for every single year.
These usually cost around $15 and you make a percentage off that. Not much for a yearly pay but if you have 10,000 websites tied to you and every year they have to pay again, you are now talking serious money.
The next option is web hosting affiliate programs, which is where the real money is.
Sadly, I should be promoting this myself but since my training course offers free hosting, it doesn't make sense for me to sell that as well.
Now hosting will cost the user a very basic $10 per month and you make a commission off that let's say of $3 (commission varies).
Selling a thousand hosting plans and every month getting paid $3000 for past sales is now big-boy-league money.
Pros & Cons of Being A Web Hosting Affiliate?
Benefits:
It can scale immensely big quickly.
High customer retention since people will pay $10 gladly to keep their site up.
Everybody wants to build a website!
Disadvantages:
I really do not see any disadvantages, to be honest. Maybe it's a bit tough to get a foot in the door but once you do, the sky is the limit.
Online Based Tools Affiliate Programs


I myself use a variety of paid tools to keep my business afloat and running as it is and I would not be cancelling anytime soon.
Now, most of the tools I use either have a yearly fee or monthly fee which means whoever "sold" me on that program will continue earning off my sales for as long as I stay in business- and I plan to stay here for decades.
A perfect example here would be the Aweber affiliate program, where I have a $50 monthly fee and I have been an Aweber customer for 4 years now and don't plan on ever stopping.
If you can find such tools in your niche, then you are good to go and trust me there are MANY options out there for you. You just need to spend some time and find them.
Pros & Cons of Being An Online Tools Affiliate?
Benefits:
Tools usually run for years
Tools carry with them increased prices over time (my Aweber account charges me for how many emails I have so the more I have, the higher the fees thus higher the commission)
There's a tool with a recurring commission affiliate program in EVERY niche under the sun.
Disadvantages:
Again, I do not see any significant disadvantages with going for recurring fee tools and promoting them. Yes, it can be hard to get into, but that could also be said for any niche.
Online Training Courses Affiliate Programs

This is the last one on this last and the one I have the most experience with.
Training programs are HUGE and I myself leverage this power to make most of my money by selling my #1 rated affiliate marketing training course Wealthy Affiliate which yes, does also carry a monthly fee to be a member.
If I had to live just off those one-time sales of this program, I wouldn't be earning much but since all students that come in through me stay on for months, I keep getting recurring commissions over and over again.
I have some students (which are now successful affiliates in their own right) who have been with me for 4+ years and I still make commissions off that sale every month like clockwork without me having to do ANY work.
Pros & Cons of Being A Training Course Affiliate?
Benefits:
Learning online is becoming the norm. Courses are everywhere.
What you need to learn likely won't happen in a month, thus a training course keeps customers for a long time.
Can be easily proposed online though details course reviews.
Disadvantages:
A lot of saturation. There are 100s of courses for many niches out there (can also be seen as a benefit).
Lots of rubbish courses out there. Be sure that what you are promoting is a legit product. Do not promote anything you would not use
Competition is heavy here as well.
How To Promote Recurring Commissions Affiliate Programs
The best way to promote any affiliate program is by the use of content marketing and writing blog posts that rank in the search engines that are used to lure people into what you are selling.
There are many ways you can get traffic to your affiliate offers but my favourite and the undisputed king of quality high-converting traffic will always be search engine traffic, i.e SEO.
Start learning the basics of SEO and start building your affiliate marketing business.
How To Find Recurring Commissions Affiliate Programs

There are many affiliate programs such as these, but since I do not know your niche, I would have to ask you here to do your own research and see what you can find.
You can one (or all) of the following search terms to search for one in your niche:
"your niche" recurring affiliate programs
"your niche" affiliate programs
"your niche" recurring commission
Now, it's good to point out that typically, recurring commissions come from not selling physical products, but rather from a tool or service which a potential customer would likely need to pay a monthly fee for.
Above I shared a few examples of recurring commissions affiliate programs that I use myself, but they might not be what you need or what you are looking for so again; I ask you to do some digging and find for yourself affiliate programs that pay monthly in your niche.
Trust me when I say that this is an incredible opportunity for you to be able to make consistent income and if you play your cards right, this could easily help propel you to insane levels of monthly income (based off sales you did months ago).
Sounds exciting? It is!
The Best Way To Learn Affiliate Marketing (Free Course)
*here comes the pitch*
Yes, if you want to learn the best way to promote affiliate programs and make money with affiliate marketing is by taking my free 10-day starter course inside Wealthy Affiliate.
There you will find all the information you so desperately need right now to make sense of what you've just learned and started your journey with a detailed step by step roadmap that is proven to create success.
You are here reading this right? Wealthy Affiliate is where I learned how to do all the things you are seeing right here, right now.
This training course does carry with a recurring fee, but you can start for free with no credit card needed and see if it's something that is as good as I say it is.
You are going to see how and WHY I only promote training programs which I myself have used and believed in.
WANT TO KNOW HOW I MAKE MONEY WITH
AFFILIATE MARKETING?
(YOU ALSO GET A 10-DAY COURSE FOR FREE WHEN YOU SIGN UP)
After signing up, you will be redirected to the course page where you need to sign up again - no credit card required, just an email will do.
Final Words
I hope this quick guide and list of recurring commissions affiliate programs have been helpful. If it has, please leave me a comment down below and let me know what you think.
Would love to hear your thoughts and feel free to ask any questions you may have.
Related Questions:
What Are The Highest Paying Affiliate Programs?
Want More Recurring Affiliate Programs Ideas?
Prosociate.com
offers a list of 125+ recurring commission affiliate programs here if you'd like to find something more specific!
NB:
Want to see how I make money online?
Here's my latest guide
showing you everything I do to earn money with simple, easy-to-build websites.