Welcome to my SaleHoo review.
In case this is your first time on my website, I am a big fan of the whole drop shipping business model that's currently gaining ground (and booming) with online entrepreneurs around the world.
Before I get into my SaleHOO review, if you do not know what dropshipping is or how it works, I'd suggest you first check out my drop shipping for 2019 guide here.
In a nutshell, dropshipping simply means outsourcing all the product creation and delivery to your supplier and once you have received a sale, you order the product from your supplier and the supplier will then ship it to your customers.
This saves you time, money and a lot of headaches as well since storing large quantities of products (which you're not sure if you'll ever sell) is a massive headache and a big expense.
However, dropshipping (and SaleHOO) can solve all these problems for you leaving you to only worry about the one thing for your business, and that is marketing (i.e getting customers).
Again, I'd refer you to my dropshipping guide to understand better how dropshipping works.
Now that we've got that out of the way, let's get back to my SaleHOO review and find out what it is all about.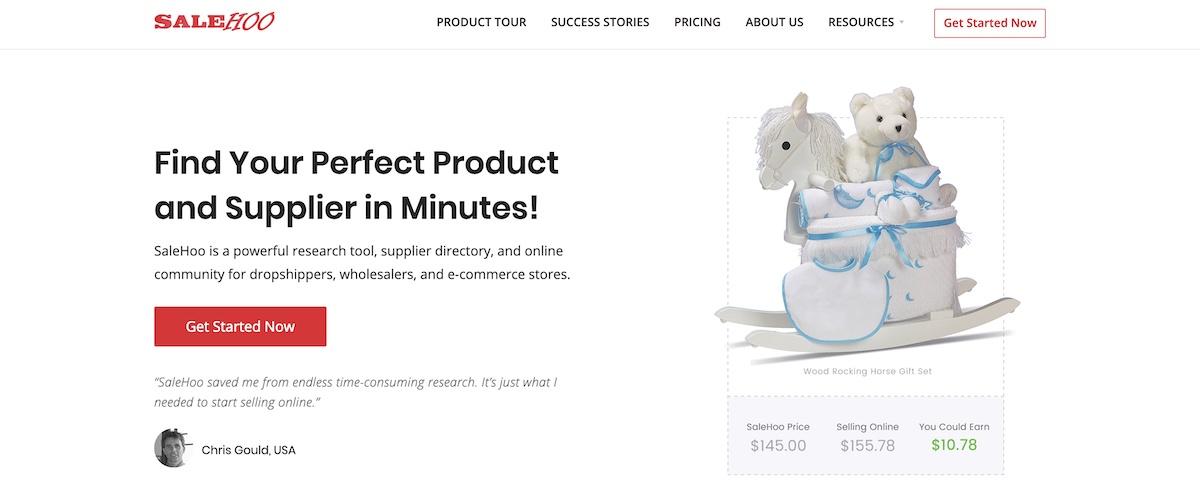 Here's what I will be covering in the review:
What is SaleHoo
How does it work
How much does it cost
What makes it a powerful tool for drop shippers
& a few other things which I believe you should know.
Ready to get started?
How Does SaleHoo Work?

SaleHOO is an online wholesale directory where you can find suppliers in a variety of different niches which you can use to find your drop shipping supplier.
To explain this further, I will go into my SaleHOO dashboard and show you how it works:
How To Find Suppliers With SaleHOO
Step 01: Identify Your Niche
The backend dashboard is set up that you can easily find products that you want to sell.
For this example, I will use "men's watches" meaning I want to find suppliers worldwide who produce men's watches and can drop ship them for me to my customers.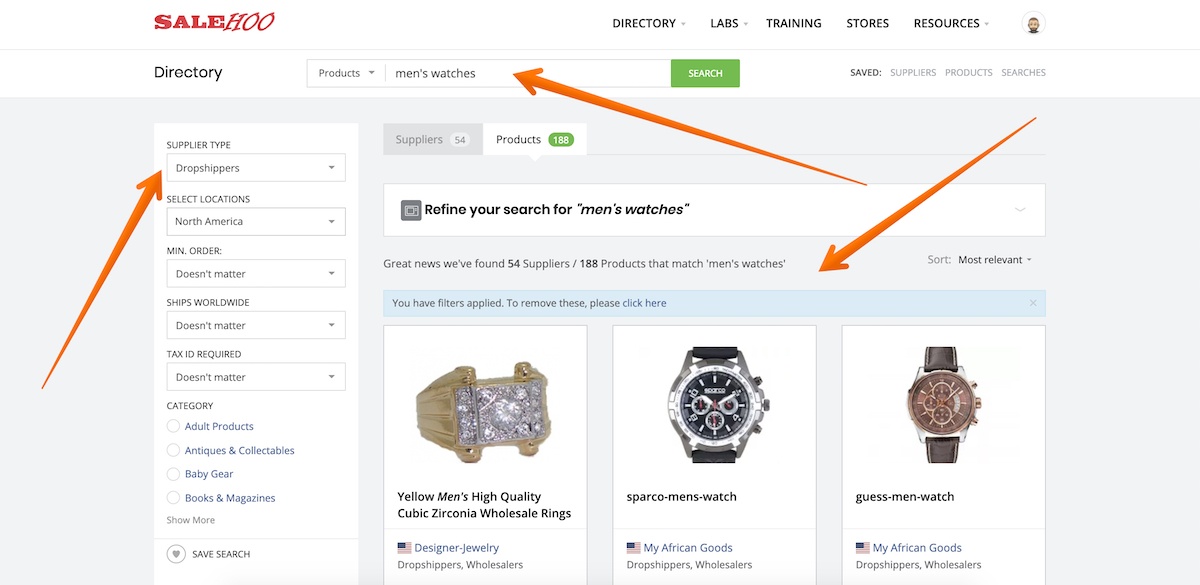 Step 02: Find The Supplier You Want to Work With
Once you have found a product you want to sell, you need to click through to the supplier's page on SaleHOO to see what they are all about.
(& the information you find here is superbly valuable)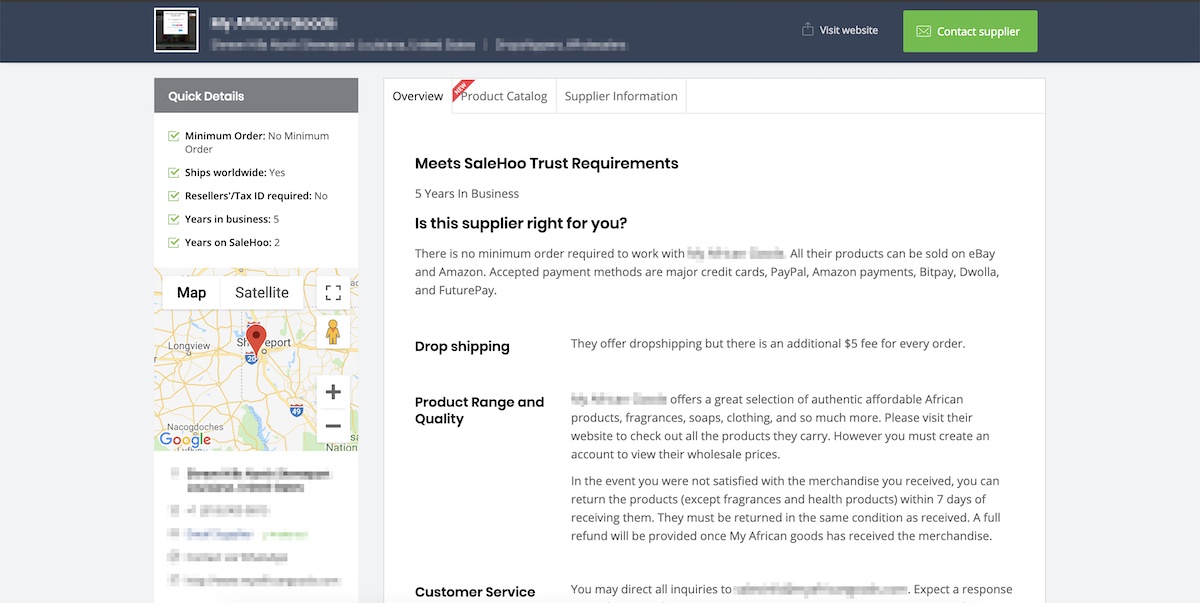 Step 03: Contact Your Supplier
The last thing you need to do here to get started with this is to contact the supplier (via SaleHOO) and work out your deal.
One the supplier's page you will find where they are based, what the minimum order quantity is, whether they do drop shipping or not, what they sell and a whole lot more.
Before you make your pitch to the supplier to try to establish a business relationship with them, make sure they can offer what you want, at the price you need, etc… (this information will all be found on the supplier's page).
That's all there is to it.
Apart from looking for products or suppliers, you can also search for items that you can sell using the "Category" navigation links found on SaleHoo here:

One of the best things about SaleHOO is their level of information you can get about suppliers and their products.
If you've been looking for suppliers to help you start drop shipping, I am sure you're starting to see how SaleHOO is an incredibly valuable tool to have in your arsenal.
But that's not all…
Why Is SaleHOO Such A Great Tool For Drop Shippers?
I love SaleHOO because their backend system helps you stay organized and "on top of it all" due to their integrated messaging platform, recent history, saved searches, favorite suppliers and so forth.
So it's not only just a way to find suppliers;
It's also a great tool to use to manage your relationship with them, build up your business, find other related products you can sell and so forth.
Last but not least which I definitely think is worth mentioning is the extensive training guides that they offer to all subscribers:
Once you're a member, you will see a tab called "Training" which you can click on to access a variety of guides seen below: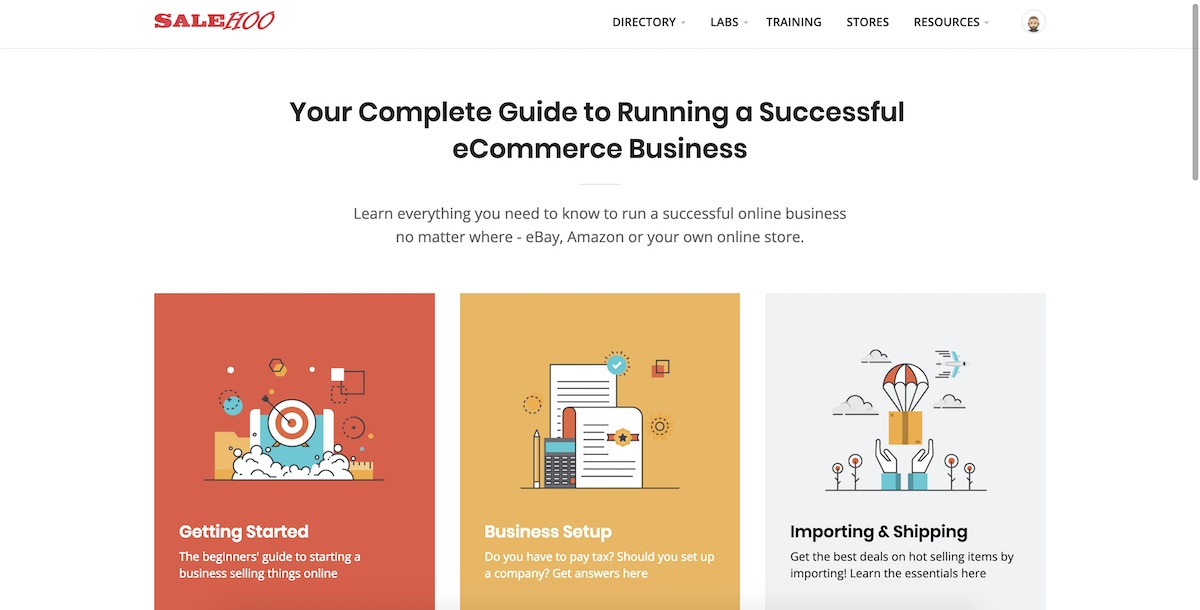 These guides will help you get started with SaleHOO, with drop shipping, finding suppliers and so forth.
This is highly beneficial if you are just getting started and want some "hand-holding" until you are up on your feet and a seasoned drop shipper in your own right.
I've gone through this training myself, and even though I have been doing dropshipping for the past three years or so, I have learned a lot of important tips and tricks to help me continue to grow my ecom business.
Start Your Own SaleHOO Store?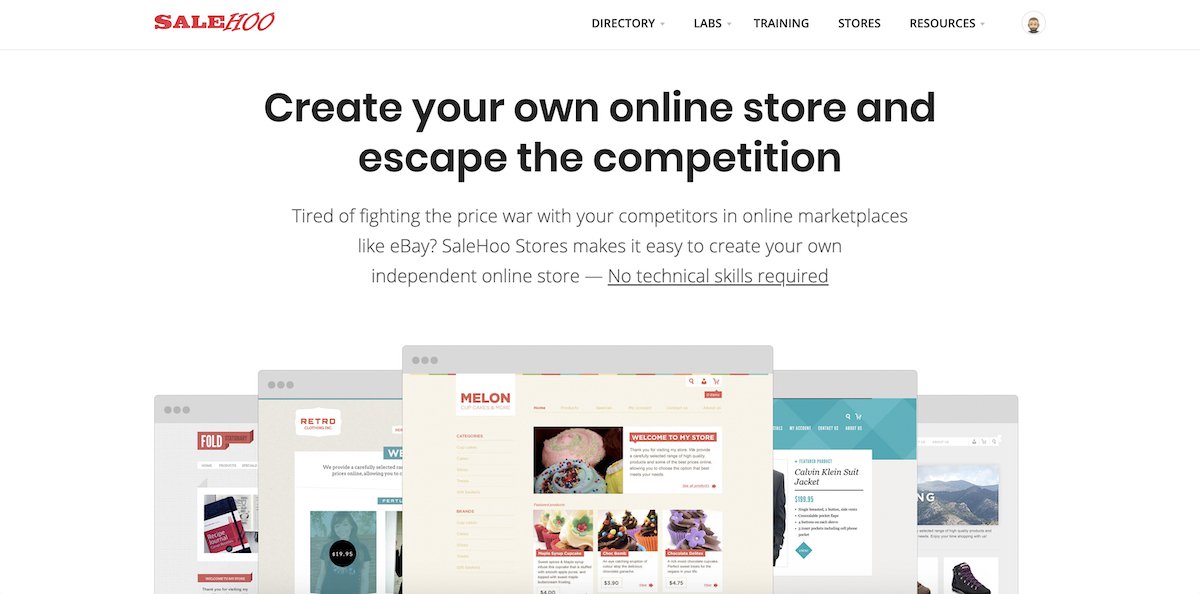 One more thing I'd like to mention is the fact that they also offer a service where you can create your own online store via SaleHOO and sell your chosen products through there.
If you choose to create your store/website with SaleHoo, you will be able to connect all the supplier and products from SaleHoo to your site and when you do get a sale, the automated SaleHOO automated system will fulfill the order for you.
This is a huge time saver and it creates an autonomous flow to your business which will allow you to focus on simply getting more visitors and sales to your store.
With that said, I also have to mention here that the SaleHoo Store comes at an extra cost to your subscription (which we'll talk about soon).
At the time of writing this, to have your own SaleHOO store, it would cost you:
$27 for basic membership.
$47 for standard membership.
$97 for premium membership.
To find out the difference between these two, I highly suggest you check out the dedicated pricing page here.
How Much Does SaleHoo Cost?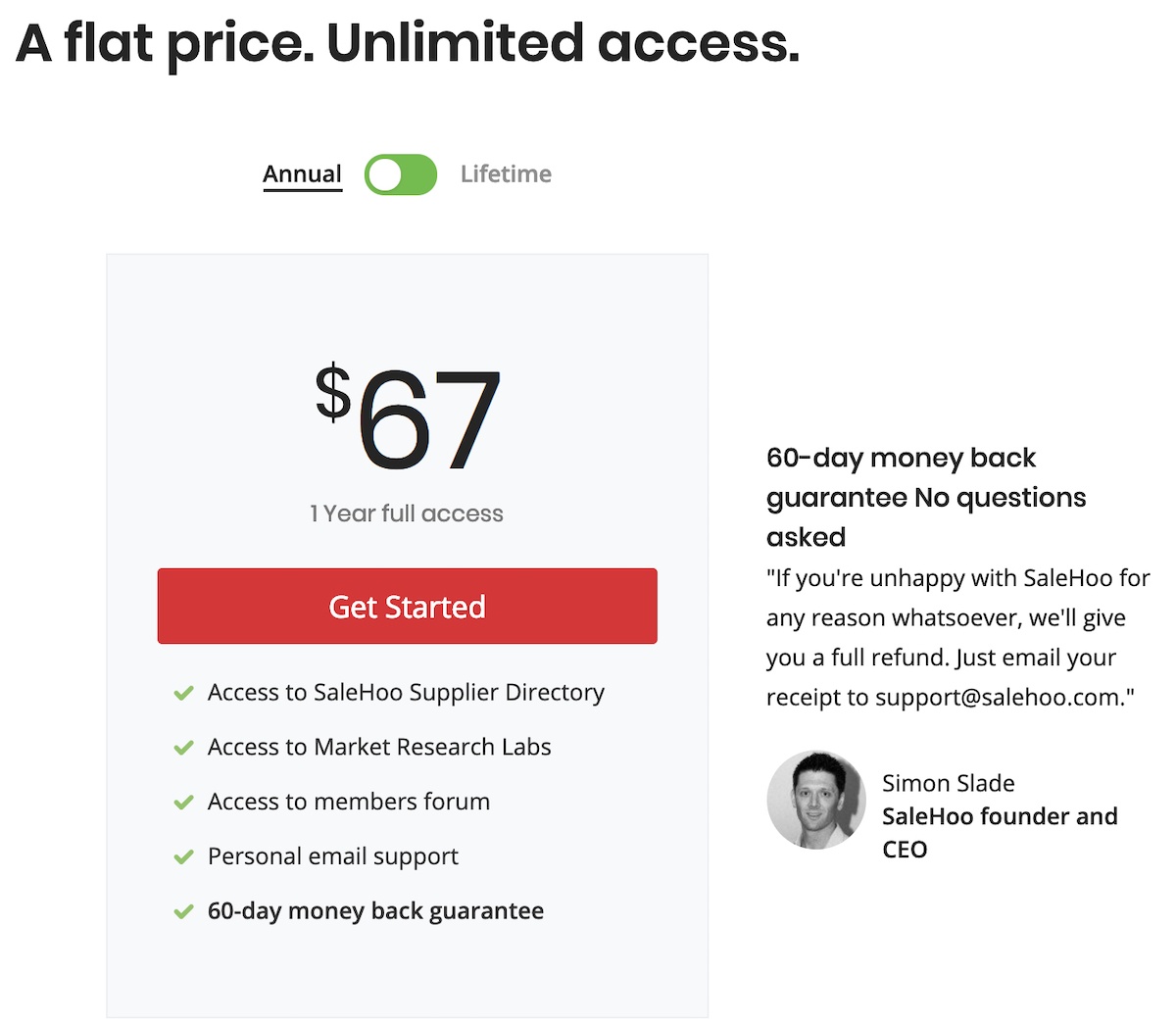 Now that we're nearing the end of this SaleHoo review, I am sure you're wondering how much all of this cost.
Here's your answer…
SaleHoo can be accessed for a $67 yearly fee (or a $127 fee for life).
Unfortunately, they currently do not offer monthly plans with this but as you can probably tell; all the benefits are very much worth the $67 fee.
(If you're serious about dropshipping, you might as well get the lifetime membership plan for a one time fee of $127 – but I'll leave that up to you).
Start Your Dropshipping Business (Free Guide)
If you are ready to start your dropshipping business, I'd first suggest you take a look at some of my dropshipping guides listed below:
Once you've understood what dropshipping is and how it works, then I highly suggest you visit the SaleHoo website and check it out for yourself.
While I did try to get as much detail in this SaleHOO review as I possibly can, I had to leave a lot of stuff out as there's just too much to cover in one blog post.
You can see all the features & benefits of SaleHOO here.
SaleHoo Review: Final Words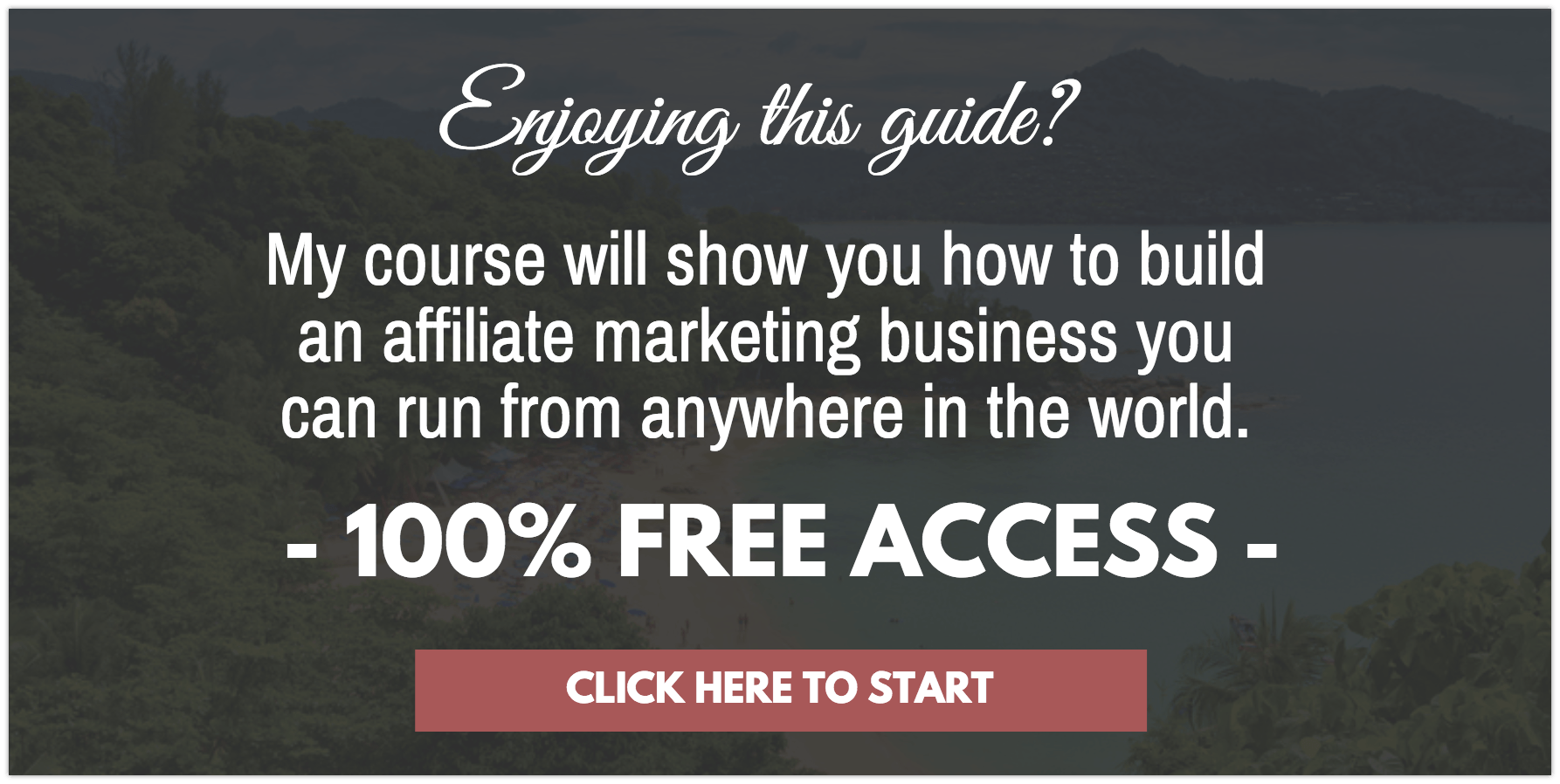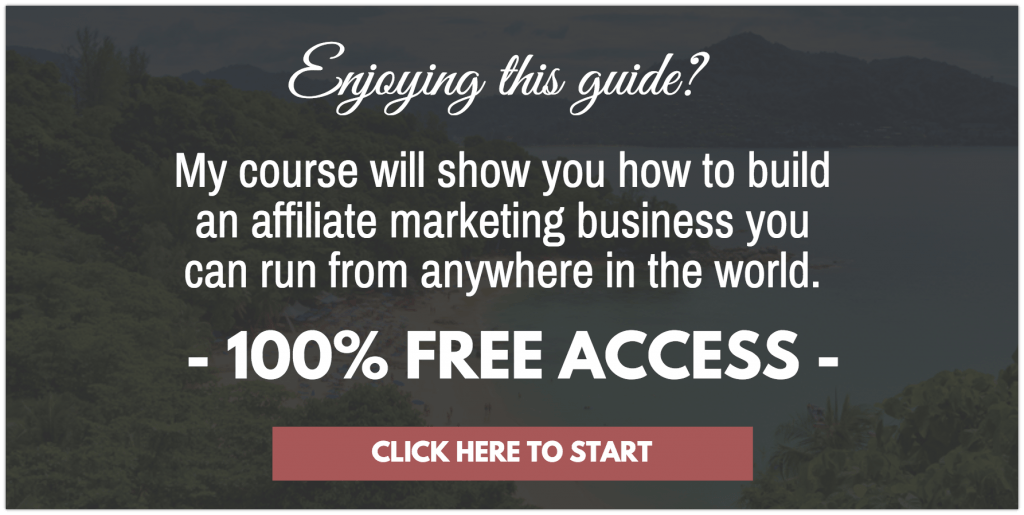 Thank you for reading my SaleHoo review.
I really hope this post has given you the answers you've been looking for an also opened up your eyes to the possibilities of a dropshipping business.
I'm, in the dropshipping business myself and I don't ever see myself walking away from it in the near future.
It's a beautiful business model that is here to stay and you'd be a fool in thinking this is not something you can do yourself successfully.
I'll leave you to it.
Talk soon.
Christian Lee.