6

min read
This week I've decided to go back to our roots of this blog and do a review of an online tool which promises to boost your online business to new levels with the alleged "scientific cash machine".
Sounds too good to be true? In all honesty, it does.
A lot of hyped up sales pitches like this come flooding into my inbox each and every day, but I decided to try this out and to publish my Scientific Cash Machine review because I am actually a fan of the man behind it, Timothy Marc.
I have reviewed Timothy's other products such as "Project Life Freedom" and to this day it is still one of my top rated online business tools.
So, my bias against the hyped up name, let's take a look at what Timothy has to offer this time around.
Product Name: Scientific Cash Machine
Product Website: www.scientificcashmachine.com
Product Creator: Timothy Marc
Product Price: Pay what you want (I paid $10)
My Rating: 08/10
What Is The Scientific Cash Machine All About?
CCM is a product which is made up of 3+1 different near- hour long videos presented by the man Timothy himself.
The videos, which you will receive one a day as soon as you join, will show you different steps and give you different information about starting your online business.
In the next phases of this Scientific Cash Machine review, I will share with you my experiences with each video + what you are to expect once you join.
Video 1:
Video one is all about what the Scientific Cash machine is and what is possible for your life when you apply lessons that you will learn in this course along with the amazing life a passive income business can bring for you.
Tim also shares with us here some of his previous success, satisfied clients and students and also some "secret" tips he used to have such incredible success in his life and business.
If I had to make a call right now, I'd say I love this product very much, and I look forward to seeing more videos as they hit my inbox.
*please note that you will get a video sent to you everyday so you can only access one at a time.
Video 2:
In video two, Tim walks us through the scientific formula of how to get people to trust you, trust your brand and accept your offers.
In this addition, Tim also shares with us some of his best-kept secrets of marketing online with Facebook Ads and Google Adwords used by him.
This video is about 40 minutes long, and it goes through all the key elements you need to put together to make sure that your ads convert.
Yes, this course involves buying ads on popular sites so if you are not ready to do this or you do not have the budget for out, then this course might not be for you after all.
Video 3:
Video 3 features Timothy along with two other of his successful students talking "business" and how great it is to have a freedom business.
While I do agree with them as I have a "freedom business' of my own you could say, I can't say much else about this video as that was what it was all about.
Unfortunately, no real revelations or how-to tips are shared in this video.
Video 4 (Bonus):
Video 4 is a little 2-minute video sent on the 4th day by Tim. It is him thanking and congratulating you on buying and complete the process.
In the 4th final video, you also get access to the secret Freedom Business Facebook group which you can join to network and bounce ideas with other freedom businesses across the globe.

Pros & Cons
What I Liked
Pay Your Own Price
This is a great and unique feature, and I love Tim for this.
Most of the products I review here on this site are all a pre-set price (which is understandable), but I also enjoyed not having to deal with so many upsets that are usually associated with such products online.
Quality Information
The quality of content shared with the students of this product is great. It may just be the confidence or charm of Timothy himself and how he explains the "scientific cash machine formula" but I enjoyed the lessons I learned, and yes I will be applying certain lessons I learned in my drop shipping business.
The Daily Task Sheets
At the end of every video, you also get a pdf and a task sheet to help you keep the information close by.
If you do get this product, be sure to download these and go through them as there may be some tools and information you may have missed from the video.
What I Didn't Like
Videos Sent One A Day
I get the strategy behind it, but I hate waiting four days for four videos.
This is not a deal-breaker, but rather "a wish".
Do I Recommend This Product?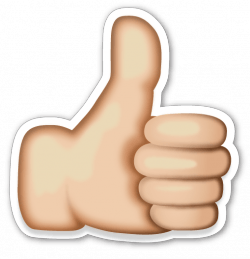 Yes, I surely do.
I have tried Timothy's Marc products before, and I have always found them helpful to get my business to the next level.
I am 100% confident that this product is something that you need, even if you are a complete newbie or a $1,000,000+ baller.
Any Other Better Alternatives?
UPDATE:
Unfortunately, Scientific Cash Formula machine was only open for a limited time.
Whenever you are reading this, please visit this page to see if it may have re-opened again but if not, see my other top rated online business training, Wealthy Affiliate.
Wealthy Affiliate is where I learned all I needed to know to go from $0 to a full-time income online and I am sure it will help you do the same.
Not only you will get free web hosting + premium (and updated) training ,you will also have me as a mentor once you join with a one-on-one direct access open so I can help you achieve the success you are looking for.
If Scientific Cash Machine is not open, then this would be my alternative recommended product you should try.
Just for comparisons, you can see how SCM stacks up against WA below.
Final Rating
I love this product, and I hope Timothy decided to open it up once again very, very soon.
As I already said this review, I am a huge fan of both Tim and his products so thank you for reading this Scientific Cash Machine review.
If you have any Qs, be sure to let me know down below in the comment area. I would love to help you get going in your own online money-making business.
Talk soon.
Scientific Cash Machine Final Rating
Price

Features

Training

Value For Money