SEO tools are common, from the best of the best (i.e expensive tools) such as Ahrefs and Moz to little know keyword tools such as Jaaxy (which is what I personally use for my keyword research).
Me being an SEO-er and search engines being my #1 source of traffic for my web properties, I am constantly "on the hunt" to find that next great tool that can show me data and numbers to continue improving my SEO efforts.
Today, I stumbled up SEOBility, a tool I have not heard of just yet (and probably you haven't either) and I decided to try on their free 1-site trail and bring to you this SEOBility review which I think you'd find interesting if you are interested in checking your website's SEO.
As I said, this review will be based on my experiences as a free trial member, but I will touch on some points about the other different levels of premium plans.
At first glance, SEOBility seems to be a hidden gem for SEO, and I am surprised to see that not many SEOs talk about it.
Below is my experience using SEOBility.
If you are interested in finding that next SEO tool to take your site to the next level, then this might be of interest to you, and I suggest you join on a free trial as soon as you are finished reading this review.
Name: SEOBility
URL: SEOBility.net
Pricing: Different price plans (see below)
Rating: 4.0 / 5 stars.
What Is SEOBility?
SEOBility is a tool that gives you a "snapshot" of how your website's SEO is doing in the SERPs.
From checking meta-titles to checking rankings and keywords, with SEObility, you will have a clear idea of what has been your results so far, and most importantly;
Where you can improve them for the future!
Not all website owners will need this tool, especially if you are just starting out – but if you have a client that has been ranking for a while and want to double down on your SEO efforts, then SEOBility may be something you might like and yes
SEOBility can definitely help you to get the results you are after by carefully analyzing what needs to improve.
What Does SEOBility Do?
As perfectly as the SEOBility website claims, this tool "crawls your website and analyzes it for effort and potential optimization".
You may have taken every cautionary step to make sure that your site is 100% SEO optimized, but if you are like me (managing multiple websites), you are guaranteed to have some blind spots and even just plain human mistakes.
What this tool does is:
It finds the errors that may be hurting your SEO,

Shows you how to fix and optimize them and

Allows you to track your progress since you made the changes.
SEO is weird, meaning that you rarely ever see the benefits of the action you do today.
It takes time to really see what is working and what isn't so this tool not only provides you with what you did wrong in the past but also lets you gauge and manage the changes you made and links the benefits (and the cons) of these changes that you are yet to do.
What You Get The SEOBility Free Trial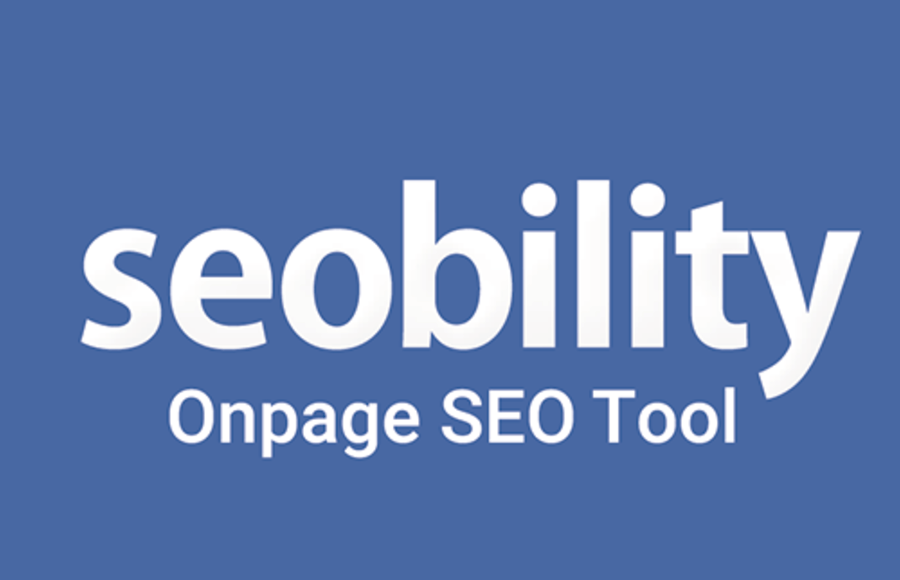 In this section, I will go through what you get with a free membership (the one I am currently using), but if you're interested in getting the premium packages, you can see the pricing options below.
Let's see what you can get with a free membership:
One tracked website:
As a free trial member, you can monitor only one site – which I think is more than enough for anybody who is just starting out and wants to get a bit more of a technical knowledge of SEO.
As I said, I run multiple sites in a variety of different niches so I decided to try SEOBility with my "best site" SEO-wise.
Chances are I will go to higher premium levels once I have a full understanding of the SEOBility platform and have seen some significant results from it.
1,000 crawled pages:
Your website is categorized in "pages" and with a 1,000 pages limit with a free version; it is more than enough for you to get started with.
My site has been up for four years now and I "only' have 600+ pages, so it's safe to assume this "limit" is more than enough for your website if you want to give SEOBility a try.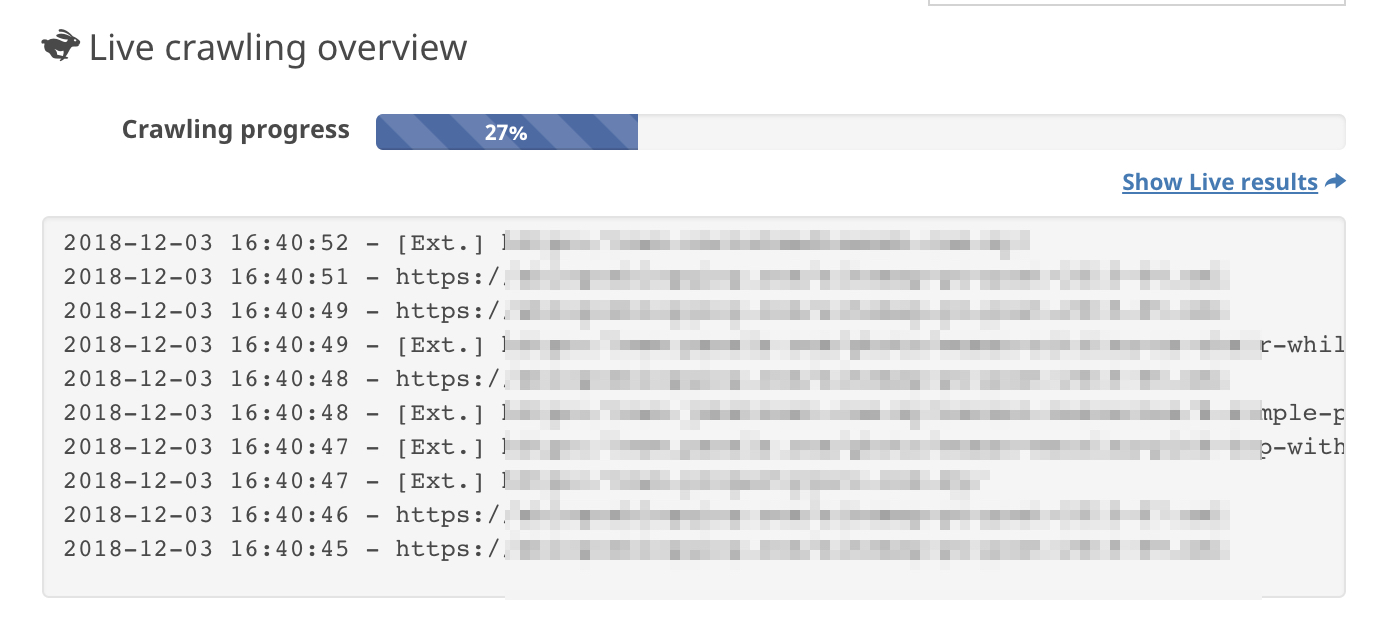 Competitor Analysis: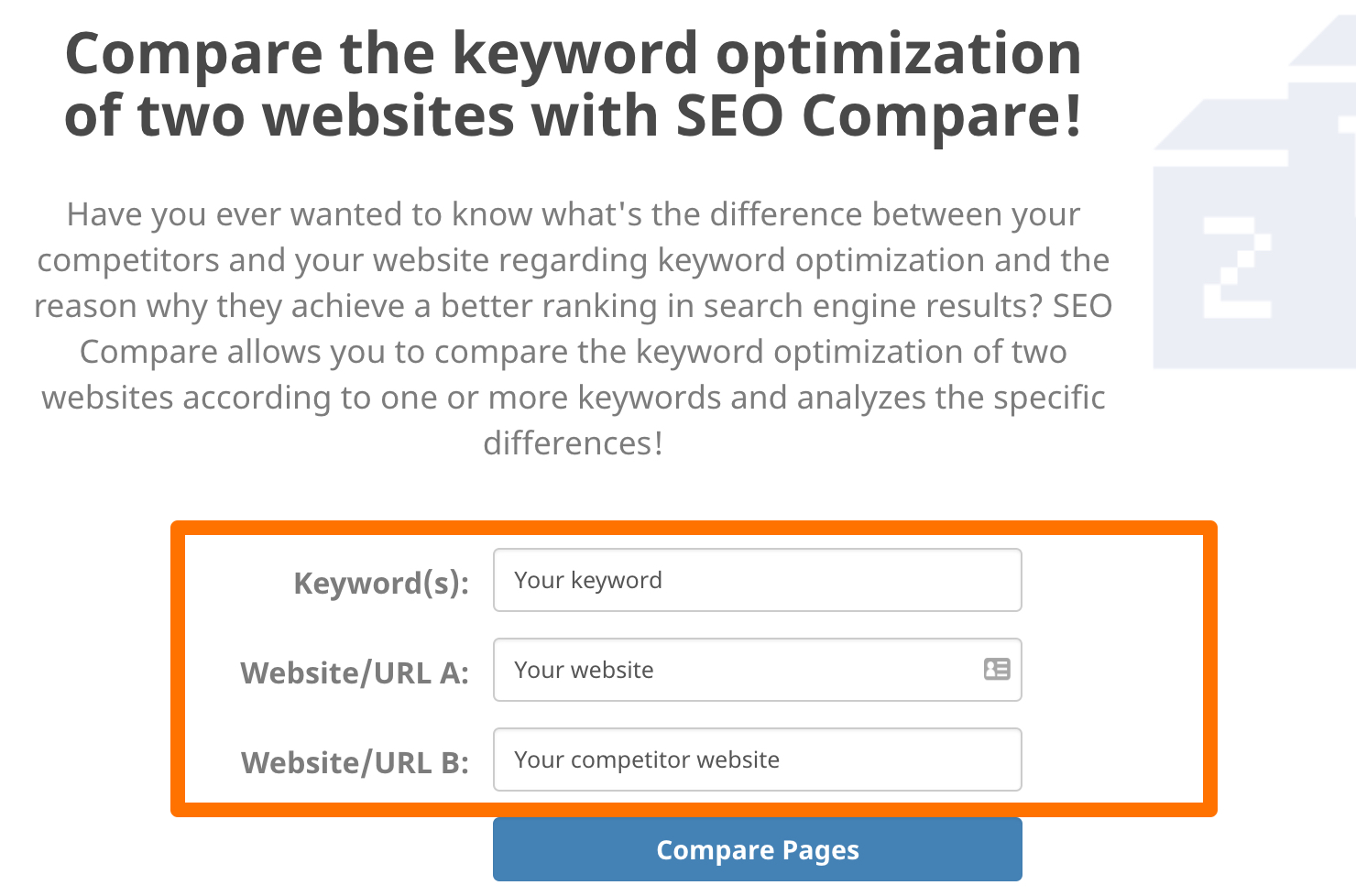 Want to spy on your competition and see what they are up to with their SEO?
Most tools provide this at an extra cost, but even as a free member of SEOBility, you can spy on competitor websites for free.
My suggestion is to track the competing domains which are way ahead of you so you can see (and understand) what they are doing right and what they are doing wrong – SEOBility gives you a clear report of all of this.
Daily updates:

You are also offered the chance to get daily updates on your website's SEO health through their daily-update feature which you will be seeing on your dashboard.
Rankings and on-page analysis:
Another cool feature – and probably what we're all after – is the ability to see where you are ranking for certain keywords.
Word of warning; this can get addictive!
I love seeing my rankings go up (and even down sometimes) and I have been known to check on this multiple times a day.
While this is super important to have an understanding of how your pages are performing in search engines, I would suggest you limit your rank checks to a just a couple times a week.
It can drive you crazy constantly checking and trying to make sense of the macro-movements in the search engines.
Location-based search results:
I do not have a target geo-location set for my websites, but some SEOs may require the need to look for rankings in certain parts of a country and location.
With SEOBility's location-based search tracking, you can see how your site (or maybe a client's site) is ranking in specific parts of the world.
Well done to SEOBility for this feature as I am sure it can come in handy for many independent SEOs and agencies providing local-SEO services.
Email reporting with critical alerts:
Want to stay constantly up-to-date with your site and any potential way to improve?
SEOBility gives users the option to opt-in to daily emails reporting critical alerts and up-to-date updates on search engines rankings and traffic.
Historical optimization graph: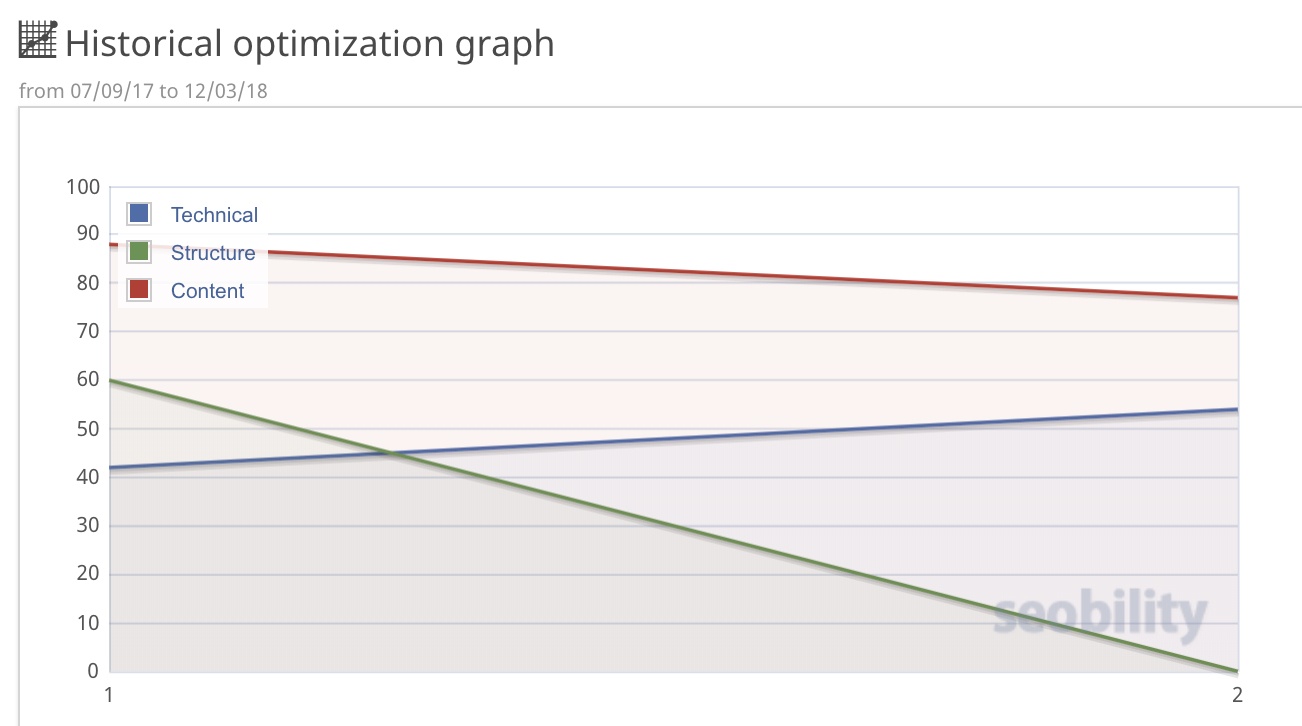 This is super cool, and I look forward to seeing the results as more time passes.
As we said, it's hard to measure SEO changes in one day, but this tool will show you how the changes you made affected your website's SEO.
FYI: This feature needs time to get the data you are after, and it is only available after you've done some changes and re-crawled the site with SEOBility.
List of broken pages:
Broken pages are bad for SEO. They provide a bad user experience for readers and Google doesn't like giving his visitors a bad experience on the web.
If you have a broken page (yes even if it's just one) you need to find it and fix it asap as it is negatively affecting your SEO. Luckily, SEOBility will find it and point it out to you in your dashboard, so you do not have to check your pages one-by-one.
On-page SEO checks:
SEO is split into two main parts:
On-page SEO and
Off-page SEO
But it all started from on-page meaning having the right meta titles, description, keyword density, etc..
The on-page SEO checked on SEOBility is super detailed and given from my reports, I have a lot to optimize here (and I thought I was doing a good job lol).
Page loading time checks:
Slow-loading times also affect your SEO in a negative way. That is why it is super important to make sure that your pages load at a reasonable time.
By reasonable I mean 3 seconds maximum!
Again; I do have some issues to fix here, and I only managed to find the slow-loading pages thanks to SEOBility.
Customized tips for your website's SEO:
Not all websites are the same, and you can not just have one tip for all sites.
After the tool has gathered enough data, you will be getting bespoke and specific SEO tips on how to improve your website's rankings and SEO.
and a lot more:
I could go on and on about the many SEO features SEOBility can provide, but I am afraid this will turn into a 10,000 word SEO ebook rather than an SEOBility review.
There is a lot more that SEOBility can do (even on a free trial) so if you're interested in seeing more of it and how it works, be sure to visit their website here >>
My Results Using SEOBility
As I said I have been using SEOBility myself for my other website (ablogonblogging.com). Here are some of the results that I got with a free membership.
As you can see, my site is not as good as I thought it was when it comes to SEO and I now have a huge to-do list I need to get it to hopefully get it where I want to be.
This came as a surprise to me, and I am sure it can be the same for you. You can get the same reports for your own website's SEO rankings here >>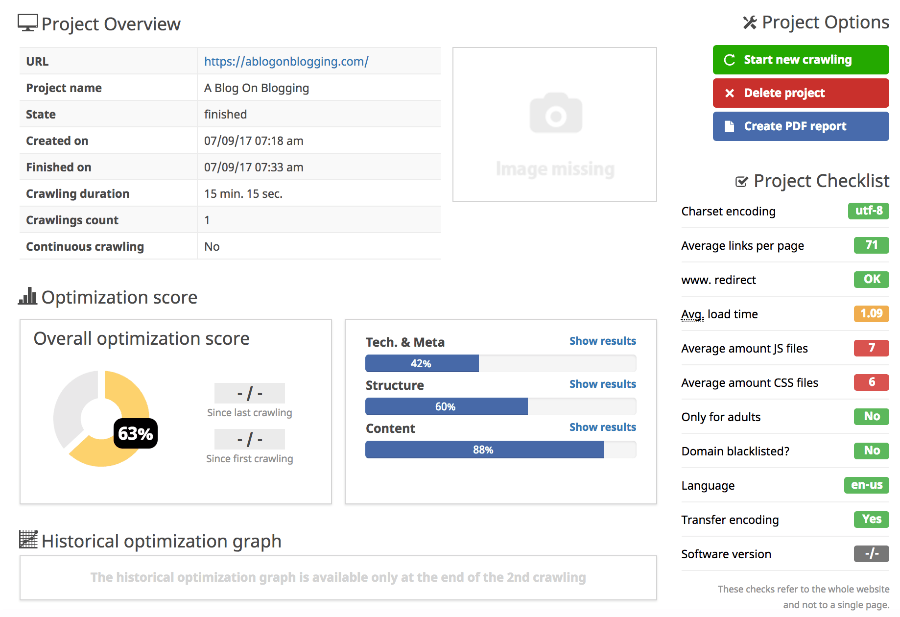 SEOBility Pricing
The pricing structure for free and premium memberships are as follow, you can get all the details by visiting the SEOBility pricing page here >>

Final Rating
Overall, I think this piece of software is god-sent, and I really do think it can compete with the best out there at a fraction of the cost.
Most SEO tools are super expensive, but SEOBility can do just about as much at a very, very low price.
I have given this tool a rating of 4 out of 5 stars as I think it truly deserves to be mentioned more by SEOs out there and also used more by webmaster trying to increase their website's SEO traffic and rankings.
A big thumbs up goes to the team behind SEOBility for making reporting fun yet informative at a low cost.
You can start optimizing your site's SEO here >>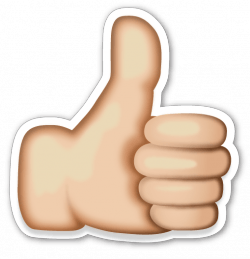 Closing Words
Thank you for reading my SEOBility review, we hope this post has given you enough insight and information about this tool, and we urge you to go ahead and give it a try today.
If you've had experiences with SEOBility before and would like to share your comments on it, please do below as I'd like to hear more feedback from more users who have experienced SEOBility on their website.
Thanks again for stopping by, see you on the next review.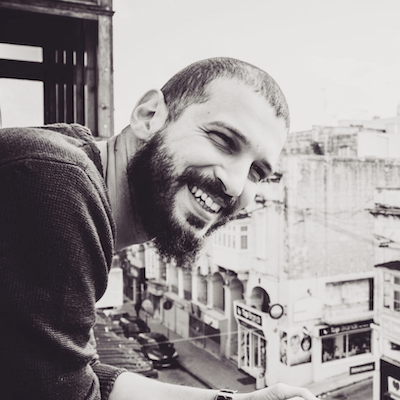 Since 2011, I've been learning how to make money online with affiliate marketing. This website is where I share everything I know and all I will learn along until I reach my next income goal of $30,000 p/month.