As time goes by, I am understanding more and more the immense power video ads have when building a business online.
As a drop shipper, I look for products that people love with a potential to go viral, and it's getting noticeably harder to do with plain old image ads.
Hence why I decided to look for an online video ads maker.
That is when I stumbled on Shakr, an online video maker that looked like the perfect tool I needed in order to start creating "viral" video ads for Facebook.
In this Shakr review, I will be sharing with you my experiences using Shakr and what I think of it.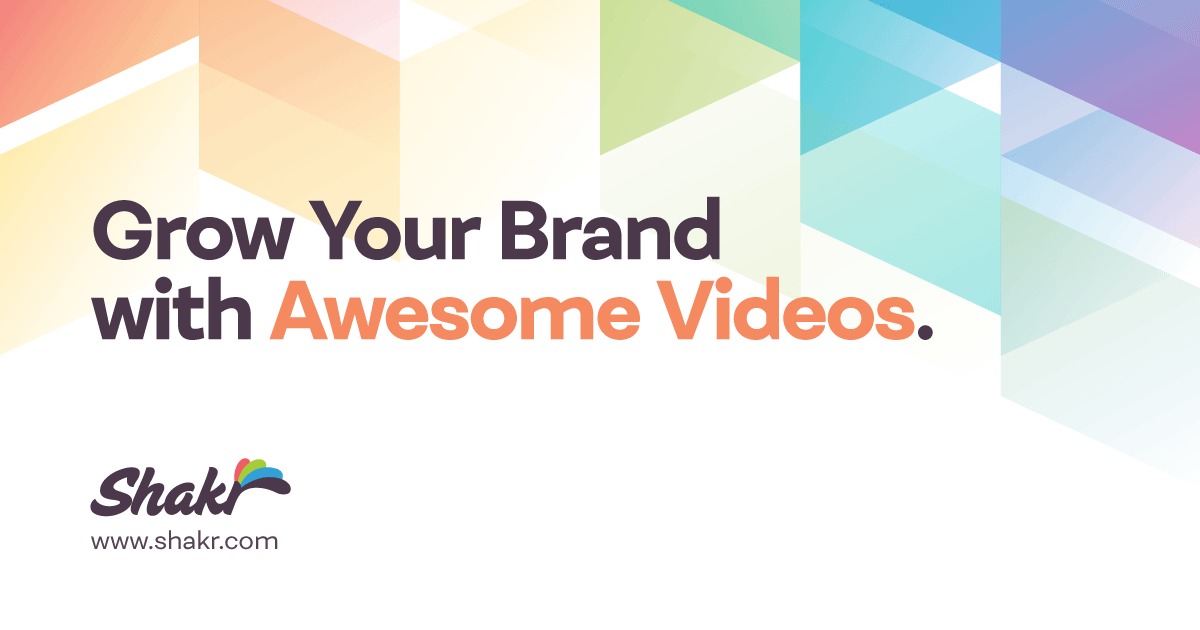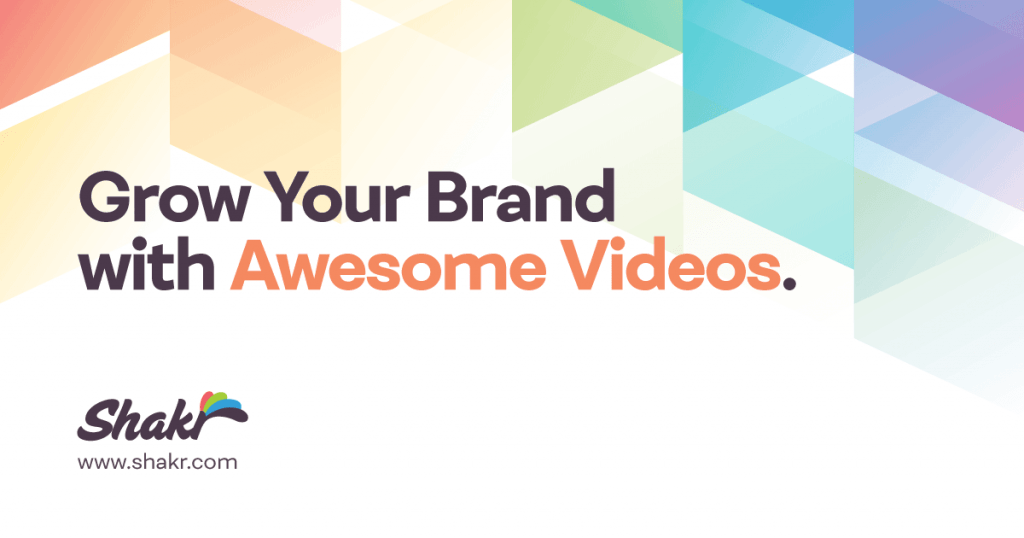 What Is Shakr?
As explained above, Shakr is a cloud-based tool you can use to create video ads without the need of having to be a pro at video graphic design.
I am not a pro at video design – far from it, but I wanted that "pro-look" on my ads, hence why (at first), I fell in love with Shakr.
By simply visiting their home page, you will see that these guys really are pros at what they do – the site is beautiful and so are the videos that you can create yourself using the tool.
I quickly signed up for a free trial and start experimenting with some of the Shakr templates available.
Wow! I instantly fell in love with it and made it a point to purchase this tool the next day (today).
And I did.
Sadly though, my excitement was short lived as-as soon as I started properly digging into Shakr. I have to admit I'm a bit disappointed with this purchase.
Here made me caused disappointed…
5 MAJOR Disadvantages of Shakr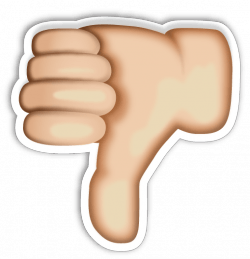 It's Limited More Than It Looks
While it does show there's a lot of different templates you can use, after previewing them, you'll see that they're all pretty much the same.
"All" may be a harsh word here – maybe the majority of them?
It's definitely not what I expected.
You Can't Customize Much
The "dummy text" with every video says "make this video your own", this is also not true as there is very very little you can customize.
Basically, all you can add/edit is:
The text
The media files (limited as well).
You can't change colours, fonts or anything else for that matter.
What you see is quite literally what you get.
This may not seem like a major issue just reading about it, but imagine finally finding a template you want to use and it's only available in pink and you don't want freaking pink.
It was very frustrating and was also one of the first alarms that confirmed I did not make the right choice here.
Navigation Sucks
Going back and forth to things is a bit of pain in the ass as well. I'm not quite sure how to explain why I was annoyed by it, but I was.
You Can't Preview What You're Doing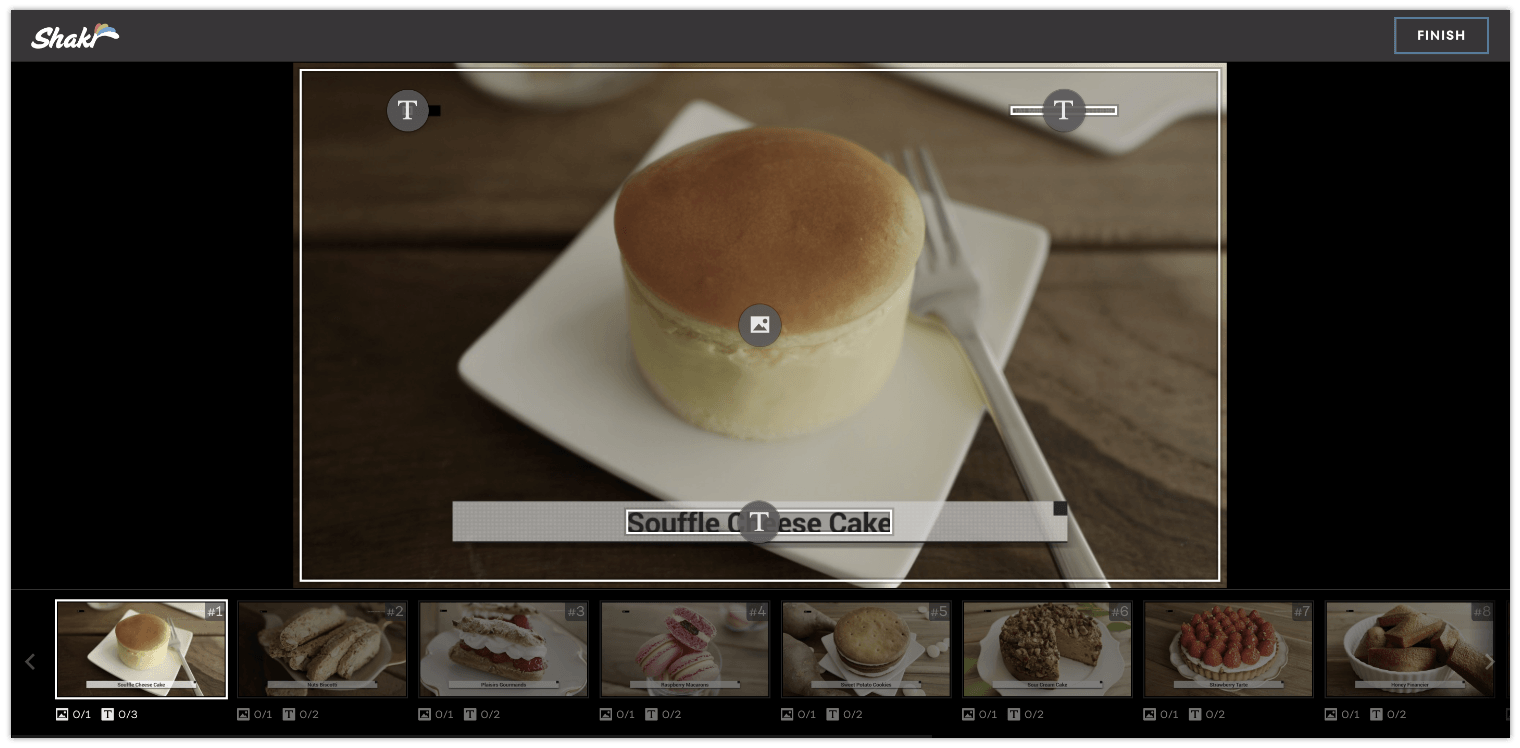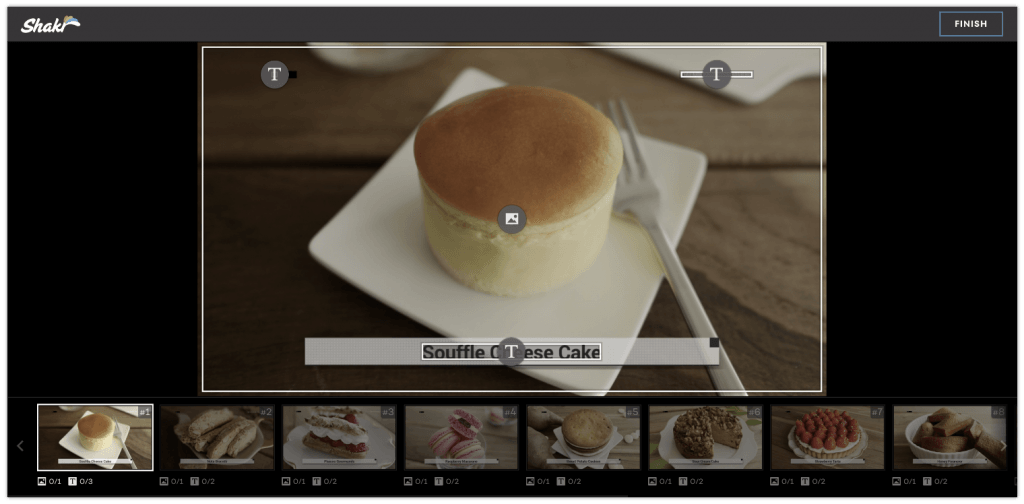 One of the worst things about Shakr (apart from the price, which we'll talk about soon), is the fact that you can't preview what you are doing.
Ok, imagine this for a second:
You need to spend time slowly editing the text piece by piece and clipped the videos to the perfect millisecond online to find out that you can not preview the scene in real time.


Want to preview your work?
Simple; fill out all the scenes with the text and video clips, wait for the video to process (around 2-3 minutes), and then you get to see the final work.
Want to make some changes?
Not a problem, redo the whole process, go to that scene, edit it as you please, wait for the video to process, see it again.
Found another thing you didn't like? Start all over again!
As you can see, this is really time-consuming and a simple 15-second video took me an hour to do.
Not cool.
Shakr Is Insanely Expensive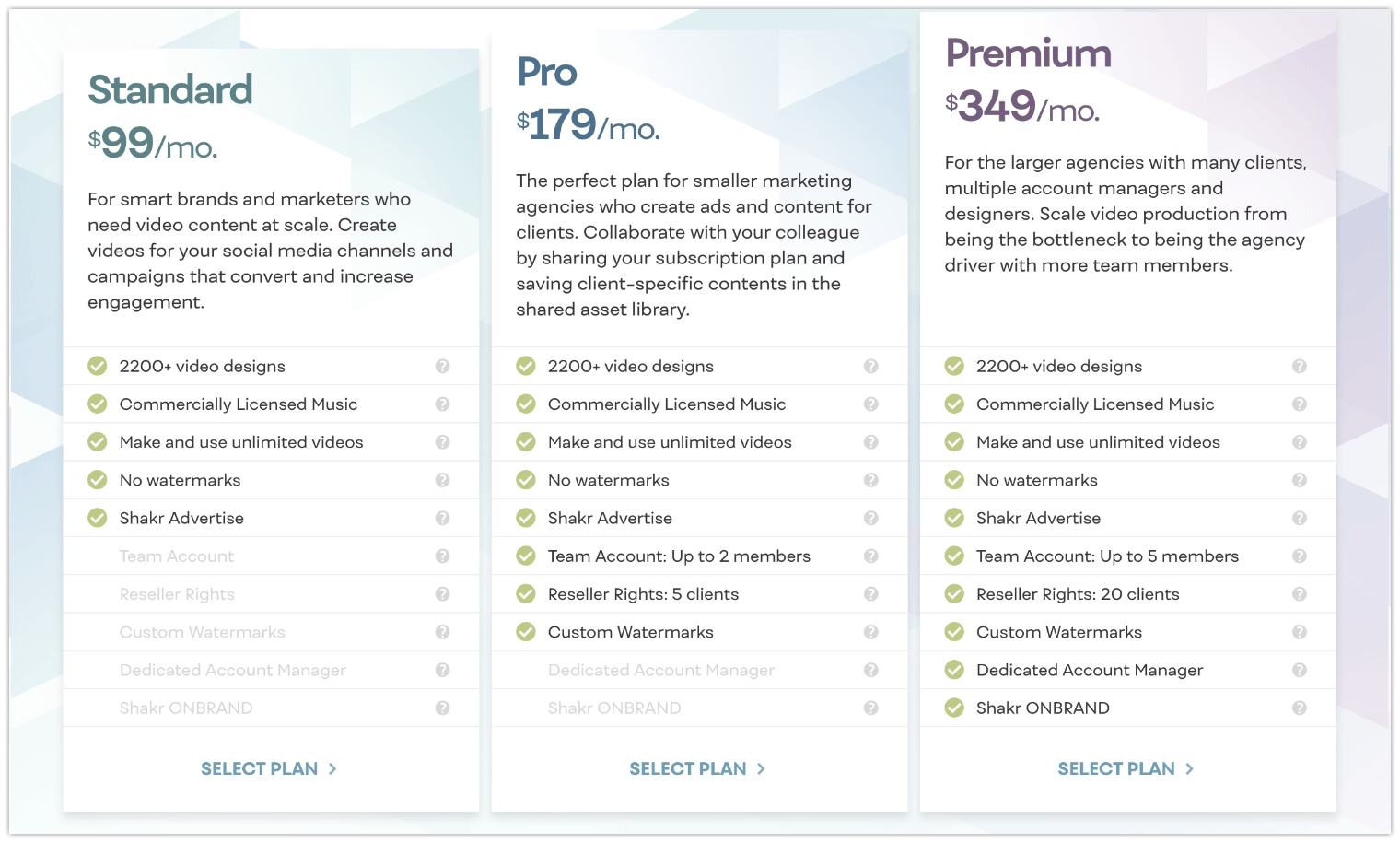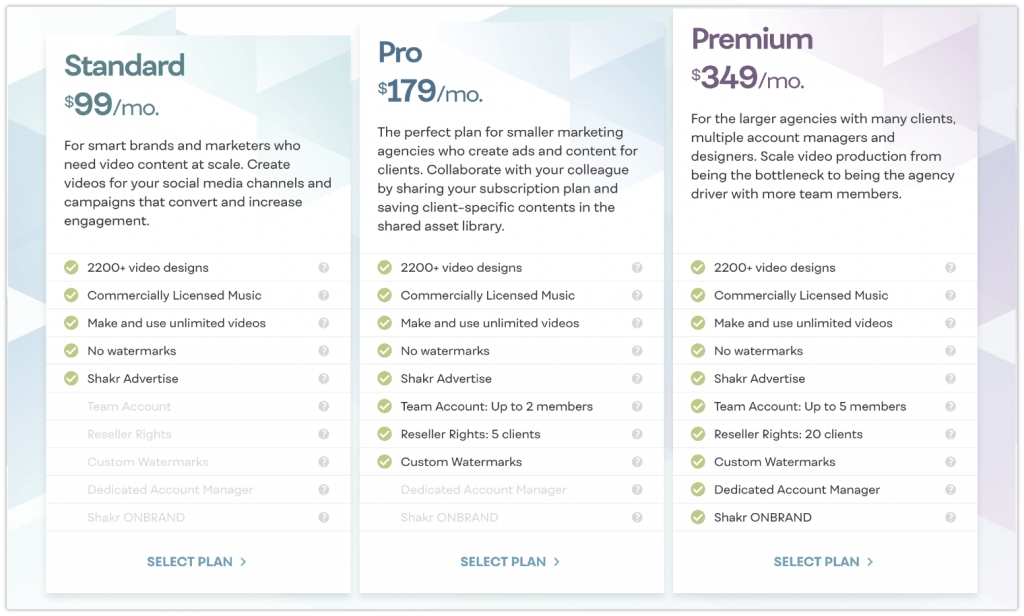 A 'basic" Shakr plan costs $99 per month!
Now, let me first say that I joined Shakr because I liked the fact it was incredibly expensive, I wanted "the best of the best" and I had no problem paying for it.
However, after trying it out and dealing with the issues above, I am truly disappointed to flush my $99 away.
I also asked for a refund (and I hate doing that) – so far no reply.
I may be a bit bitter here with this Shakr review because I've just paid for it & was disappointed, however… there are a few things I do like about it (Shakr is not all bad)
4 Things I Liked About Shakr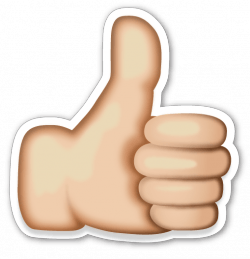 Beautiful Website
I have to hand it to them, it really is a beautiful website.
navigation is kind of shitty, but it is a beautiful website indeed.
Beautiful Videos


The videos are gorgeous as well. Super high quality and it's very clear they were done by pros.
However, as I said, there's a lot of "the same stuff".
If I were to guess, I'd say that most templates were designed by one guy, thus all having the same "feel" to the
Energy Selection


There's a lot of ways you can filter the templates to find what you are looking for but the most ingenious way I saw was the "energy" factor.
This is a 3 option energy-level filter to show you specific videos that fit your brand style.
A Couple Of Templates
I did find a couple of templates that I like and I even created some videos which I also like for my Facebook Ads.
Sadly, so far it's just 2 but I am sure I will find another one if I just keep trying them out – even though it will take a couple of hours to test some simple ideas.
Do I Recommend It?
Not really no. I am sure there are other better alternatives to Shakr and I am on my way to find them.
Any Alternatives?
I don't know of any yet, but I will be researching some later on today and see if I can find one I am happy with.
I will update here with my next choice of online video creator.
In Closing
Thank you for reading my Shakr review. I hope this more informative than it was a rant.
Please do take your time to visit Shakr and sign up for a free trial as you may end up liking it or you may find a template that really strikes you.
As always, be sure to leave me a question down below.
Shakr Review Final Rating
Price

Features

Video Templates

Value For Money
NB:
Want to see how I make money online?
Here's my latest guide
showing you everything I do to earn money with simple, easy-to-build websites.