Do you like shopping online? I'm sure you do!
So how would you like to start earning 10% back on every purchase you do online? Now we're talking!
Today, I am doing a deep-dive review on ShopSmarter, a cashback website that awards you 10% back on every purchase you do *through their website*.
10% is a pretty good cashback claim, so I am sure you're wondering;
How does it all work?
Is ShopSmarter legit?
Can it be trusted (or is it some sort of scam)?
I'll answer the above questions (and more) below but first, here's a quick overview review summary of ShopSmarter.com.
ShopSmarter Review Summary (TLDR)
Shopsmarter Review: What You Need To Know
Online Stores Available

Cashback Rate

Customer Service

Payout Methods
What You Need To Know
Get 10% cash-back on your online spending.
Thousands of online stores to shop from.
Limits on how much you can get cash-back.
There is a monthly membership fee involved (read below)

What Is ShopSmarter?

As stated above, ShopSmarter is a cashback website where you can shop and earn back money for the things you buy online.
At the time of writing, you can get 10% back on all your purchase (+ a $10 welcome bonus when you join).
If you're familiar with cash-back sites (such as the infamous Ebates platform), you'd know that 10% is actually a pretty high return – so what is the catch?
Is ShopSmarter a Scam?
No, it doesn't seem like ShopSmarter is a scam, but they do have an unusual feature, and that is;
The $9.97 p/month membership fee you need to have (more on this down below) which would allow you to enjoy all the benefits ShopSmarter has to offer.
Let's do the math here for a second;
10% from $100 is $10, so your "profit" after paying your monthly fee is 0.03$.
This means to cover the ShopSmarter monthly membership fee, you need to spend at least $100 through their site.
If this is an issue for you (which I won't blame you if it was) you can see some other cashback websites without a membership fee.
Of course, the cashback rate would then be much much lower than ShopSmarter.
How Does ShopSmarter Work?

Next up, I will explain how ShopSmarter really works and how exactly you can make your money (because no one is giving it away for free).
To first join ShopSmarter, you need to get on the 7-day trial which will cost you $1.97.
The trial will give you full access to the entire ShopSmarter platform and yes; you can start earning back 10% off your purchase from day one.
After this one week trial is over, you will then start being billed monthly for $9.97.
NB: When you click the "Sign up" button it shows the membership costing $9.97, but when you look somewhere else on this site, it shows the membership costs $12.97 for a month.
As ShopSmarter explained: some members pay $12.97 and some $9.97 because it depends on what membership plan they got.
I'm not quite sure what is the difference is so my recommendation would be to start with the $9.97 and see how that goes for you.
As soon as you sign up for your membership, you will have access to all their online stores which can earn you back the 10% & there's a lot of them. 1100+ stores to be exact and they are adding more and more all the time.

How To Earn 10% Back With ShopSmarter
To be able to make the 10% back, you would need to click the links from the ShopSmarter website to visit your desired online store.
That's how ShopSmarter will track your purchases back to them (and give you back the 10%), so it's very important to do so.
Failure to do so won't get you any rebates for your purchases.
After you have made your purchase, the 10% cashback will automatically show up in your ShopSmarter account within seven business days (or less).
Once everything is approved, you will get your money back on the 15th of the following month by cheque. Sadly, they do not offer any other payment methods at this time.
How Can ShopSmarter Offer 10% Back on Purchases?
Not that I am complaining – but that 10% really is high.
My theory is that they can afford because of two reasons:
#1: They make money from their listed stores with affiliate marketing.
The reason they want you to click on their links on their website is so they can track your sales and also get paid an affiliate commission for your purchase. This is called affiliate marketing.
To give you an example of how this works, let's say you click on a link to an online retailer that pays ShopSmarter a 15% affiliate commission.
Once you purchase, they will get 15% and pass 10% to you, thus resulting in a 5% profit for them.
Apart from that, there is also…
#2: The Membership Fee
I am sure the membership fee is where the majority of their profits come from – that might sound a bit weird since many would likely be making that back – but believe me; not many do.
This is a phenomenon of internet marketing that I just can't explain but many times; people will happily pay for something they never use.
Think of how many people pay to go to the gym, but never do – you could say this is the online version of that.
The ShopSmarter Limits
Another way ShopSmarter can actually turn a profit is by placing limits on how much one can earn and yes, there are limits to using ShopSmarter.
You can only earn up to $1,000 per year with this ShopSmarter site.
After that, they will cap you. Meaning, when you hit the cap, you can't earn more, and in a nutshell; your membership becomes useless.
You will either have to cancel it or keep paying for ShopSmarter coupons and offers.
Let's be real, it's not worth staying on the site if you're not earning anything back so if you are one of the few ones that actually reach this limit, it's best if you cancel your membership (in my opinion).
The Benefits of Using The ShopSmarter Platform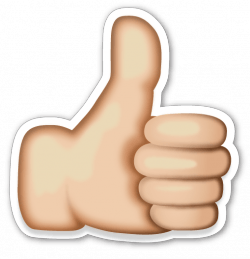 Customer Support Is Pretty Good
Any other Shopsmnarter review you'd read online will tell you how good and efficient their customer service. They even have a 1-800 number which is active, helpful, and real!
I think we all can agree here that good customer experience makes things much more trustworthy and safe.
The Cashback Rate is Above Industry Standards
ShopSmarter has one of the highest cashback rates in the industry (if not the highest). As a subscriber, you get the benefits of making 10% back on your purchases.
If you're a frequent shopper online, this is an excellent way for you to get some of that money back (to spend or save as you'd like)
The Website Is A Pleasure To Use
Unlike many other cashback websites that feel super-scammy and spammy, the ShopSmarter website is clean, fast, and easy to use.
As someone who builds websites for a living, I can tell you it's a pleasure to be (and shop) on this platform.
The Drawbacks of Using The ShopSmarter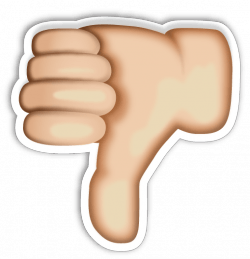 The Monthly Fee
There is one main "con" I don't like about ShopSmart and that is their monthly fee. You're going to have to purchase a lot of things online every month to make it worth your while.
Of course, there are benefits to this as well (such as a great support system) and the membership fee most probably would not be a problem for those who spend a lot of money online.
You Can Only Be Paid By Cheque
It's unbelievable to me that ShopSmarter can online send you your money in the form of a mailed cheque.
In a world where PayPal exists and money-transfers are becoming easier and less expensive by the day, I would've liked to see some other options.
I'm sure they have a good reason for it though, or maybe not.
The $1000 Limit
I really don't like the fact you can't keep earning money from your purchases.
As we said above, the limit is $1000 a year which means you're capped at $10,000 worth of purchases.
Someone who shops often online (for personal or business reasons) will surely go through $10,000 in just a few months.
Again, I'm not sure why they do this but there may be a good reason for doing so which I just can't see.
Final Thoughts: Is ShopSmarter Worth It?
I do think Shopsmarter is worth it and no, I don't think it's a scam either (I see this being asked often).
It's a nifty website with many different offers and deals benefiting all parties involved.
If you're a regular shopper online and if you don't mind paying the monthly fee, then I would say a great option for you!
If you're smart about how to use ShopSmarter; you can earn back quite a bit of money with ShopSmarter.
Can You Cancel a ShopSmarter Membership?
You can cancel your ShopSmarter monthyl membership by calling the 24/7 customer support team at 800-254-6536. You can also email your cancellation request to customerservice@shopsmarter.com. Your cancellation will go in effect within 24 hours.
How Can I Make Money Online?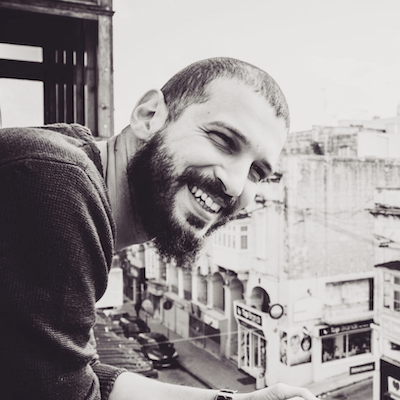 Since 2011, I've been learning how to make money online with affiliate marketing. This website is where I share everything I know and all I will learn along until I reach my next income goal of $30,000 p/month.