I've just finished having a browse through the latest make-money-online systems that are out there and even though I was not planning on doing a review today, I've decided to talk about a specific one I just came across.
Welcome to my Smart Dollars Club review.
This is one weird platform that I think deserves to be talked about because there's something that is just not quite right with it.
Sadly; there's not much I will be covering in this review as there's no such thing as "Smart Dollars Club" – yep you got that right.
Let me explain…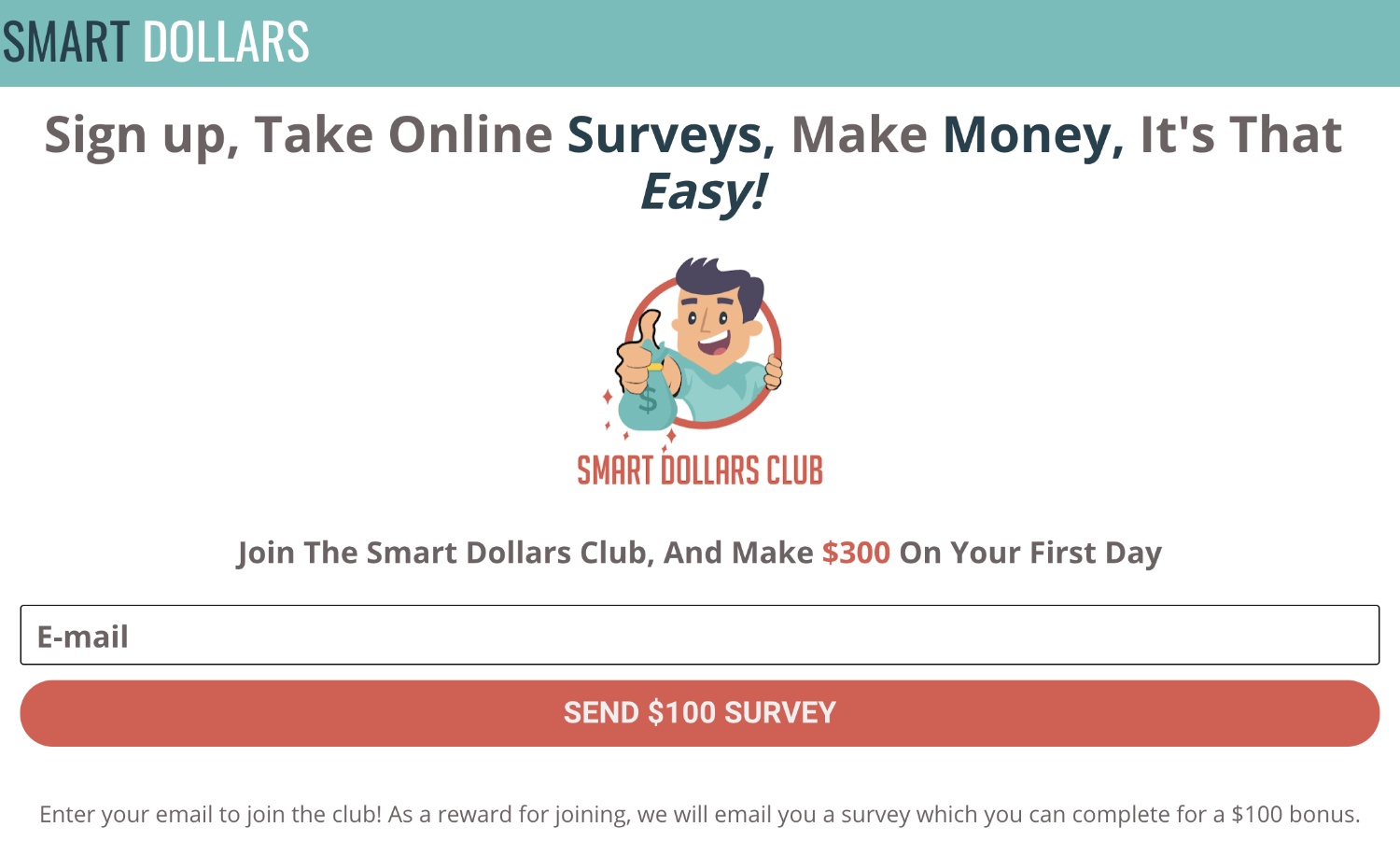 What is Smart Dollars Club?
I really do not know.
Their landing page is merely an email sign up form that "promises you" that if you insert your email address – you will get a survey you need to answer for a $100 payout!
Now of course, I have been in the make-money-online industry for a long time and I was not expecting to make $100 but many would already be duped by this.
This was one of the first red flags that came up.
But okay; I'll bite – I decided to use one of my throw-away emails and see what Smart Dollars Club is all about.
The result?
Nothing – I received an email with a confirmation and once I confirmed my email, I was redirected to ZenSurveys.com which is another equally-shady looking survey site that just popped out of nowhere.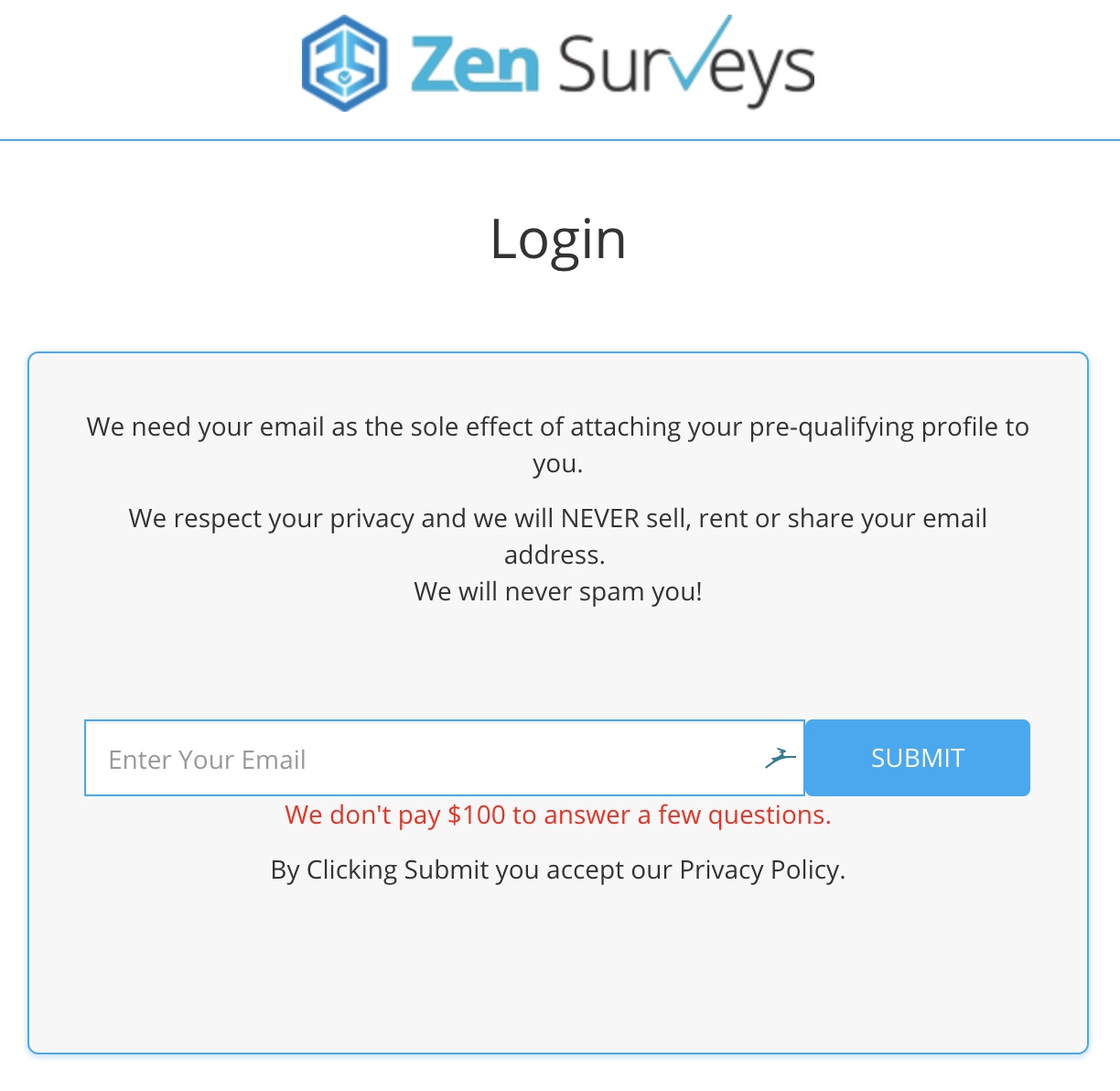 The landing page I was redirected to had a questionnaire that I had to fill out.
Again, I decided to bite and after having to answer a lot of personal questions about myself; I was met with this message:

Now maybe – just maybe I was unlucky and "missed out" on the $100 survey but I have been online long enough to know that it seems like Smart Dollars Club is just one big scam.
The scary part about this is that they now have all my information and personal details which they collected in the bogus questionnaire that came up – that is worrying for me.
(Not really as I filled out fake information but for the unsuspecting, this could be very bad and yes; very scary).
Is Smart Dollars Club A Scam?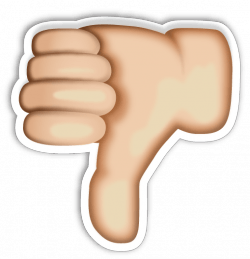 I can't really confirm that it is but it sure looks like it.
If it walks like a duck, then it's probably a duck.
If I were you, I'd avoid joining Smart Dollars Club and instead look for other surveys sites that are legitimate and that you can earn money from.
There's honestly not much else to be said about SmartDollarsClub as there really isn't anything to talk about apart from what I just mentioned above.
I'm not sure how this is going to end – but I will update this post if anything comes out of this whole experience.
Till then, I'd like to bring your attention to some other online surveys sites that you want to look into if you were considering joining Smart Dollars Club – which I hope I've just changed your mind about.
Here are some other survey sites you may want to check out:
Smart Dollars Club Alternatives
UserTesting: A site where you can test websites for companies and developers.
Mindswarms: A survey site where you can answer surveys in video format and make upwards of $50 per survey completed
Swagbucks: One of the most popular survey website out there – highly recommended.
SurveySay: Your typical survey website that you can use to start generating some extra income online.
Should You Trust Survey Websites?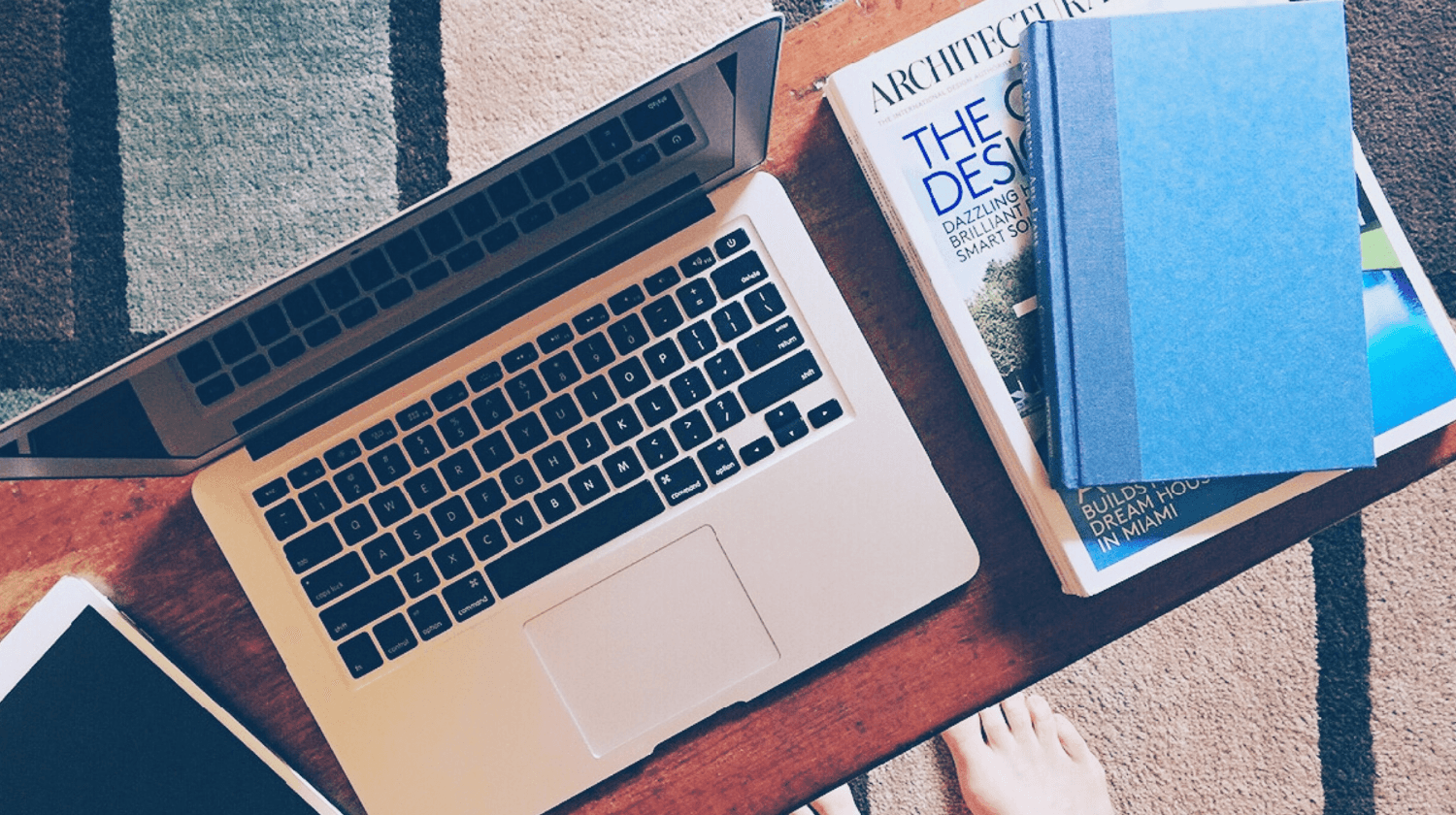 When it comes to Smart Dollars Club no; do not trust this.
However; survey sites can help you "wet your beak" with online income if you chose the right ones.
The above list of sites I have all reviewed and used myself so I can tell you that they are legitimate, but you have to keep in mind one thing when using survey sites:
Survey sites do not pay well!
Even though the claims and the hype make it seem like you'd be making a killing just answering a few questions, in reality; survey sites never end up making much money for their users.
See: Can You Make Money With Online Surveys?
The reason for this is two-fold:
Minimal payout:
Most survey sites will pay you cents (or just a few dollars) for each survey you do.
You are going to need a whole lot of survey to be able to make a full-time income (which is impossible to do).
To this day; I have never heard of anyone hacking it enough to live off just doing surveys.
Sounds good, doesn't work.
Lots of competitions:
Survey sites also have one fundamental problem and that is the more users they get, the less work there is to go around.
This is a big issue that is coming forward more and more these days as just now people are realizing you can make money with online surveys.
This is a fundamental flaw and I honestly think that at this pace, if something is not done; the online survey industry will simply fizzle out.
The more people who use them = the less effective they become.
Weird, but true.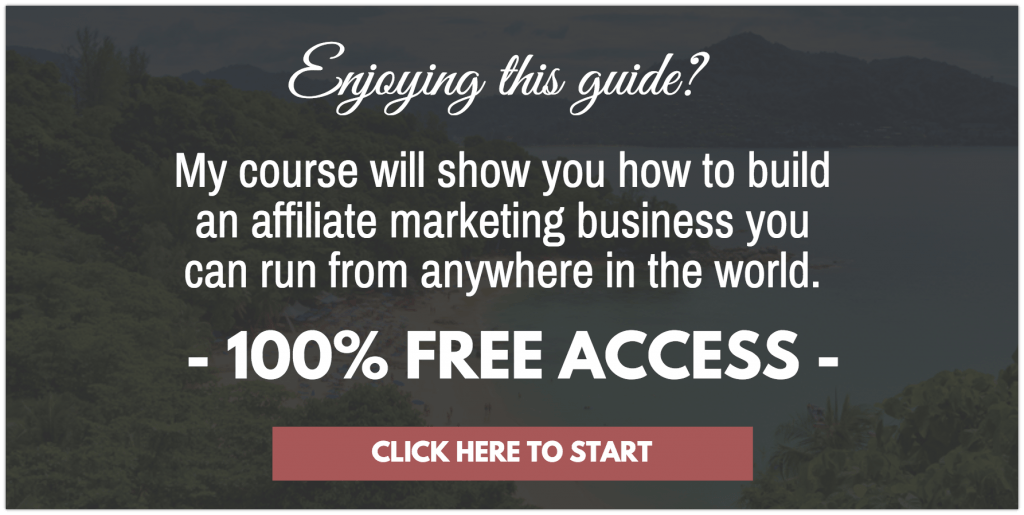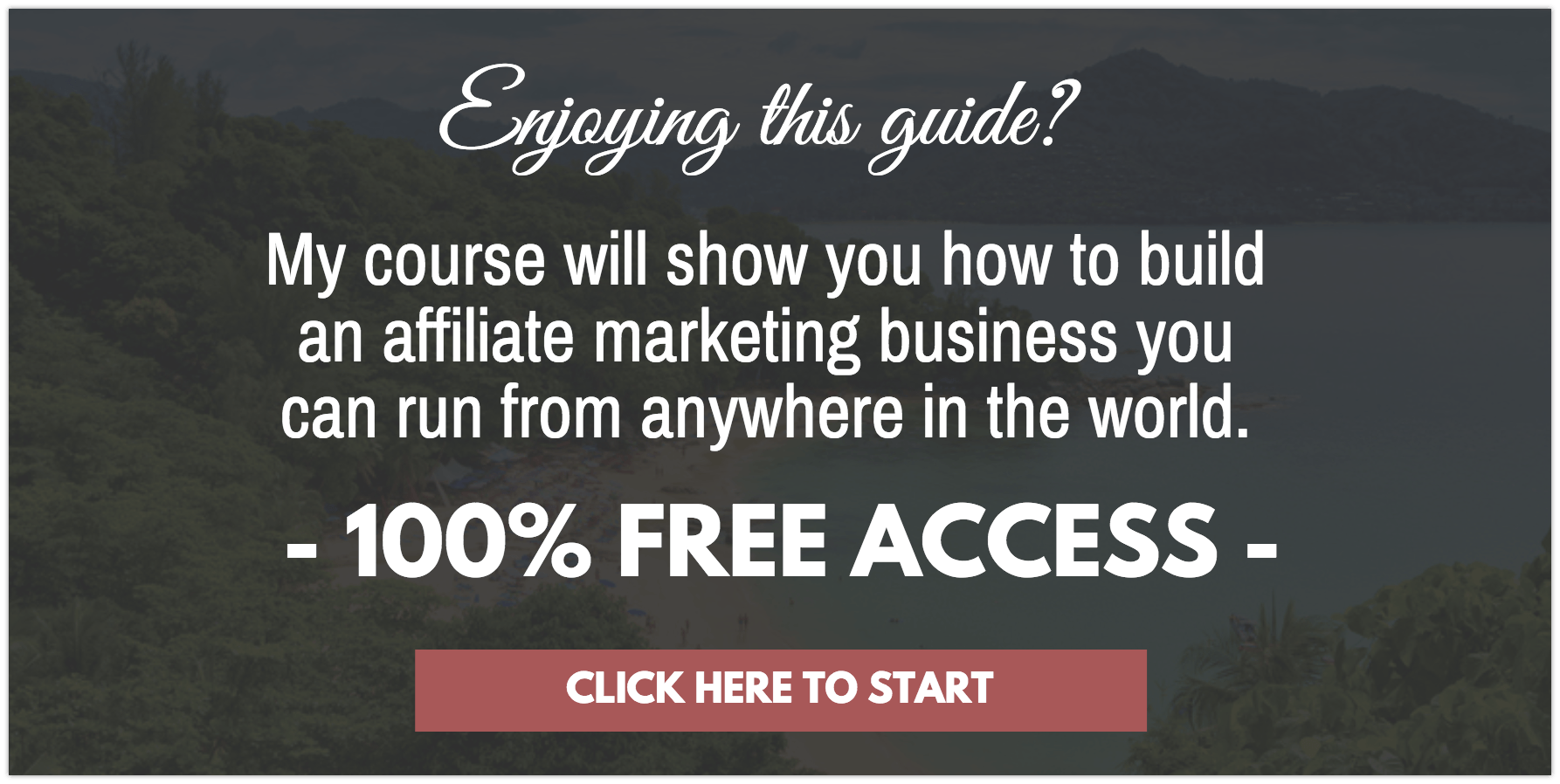 How I Make Money Online
I am 100% sure you are looking into Smart Dollars Club because you simply want to make some extra dollars online.
I have been making money online for the past 7 years and just this year (January 2018), I also managed to go full-time with my business.
If you want to make money online – then you need to have your own business.
Survey sites are more of a side-income-hobby type of thing that you can do in your spare time to earn a few more $$ a month but you can never get to experience the true life-changing benefits of making money online with these methods.
As I see it – these type of sites are more of a job than a business opportunity and that is what I was trying to get away from when I decided I want to make money online; a job!
The way I make my money is by building and owning affiliate niche websites that make me money 24/7 passively – without requiring much effort from my part.
Of course, these assets take time to build, but I'd much rather spend 6 months building a business that will generate a substantial income for the foreseeable future than spend my days answering surveys for pennies.
If you want to know how I do this, then I suggest you take a look at my getting-started page which will show you how I managed to build multiple passive income streams online.
However, if you are serious; also take a look at Wealthy Affiliate – an online training course with over 1,000,000 students all gunning to do the same thing; building their own online business.
If you think you can benefit from such a platform, then take a look at my Wealthy Affiliate review to find out more about it.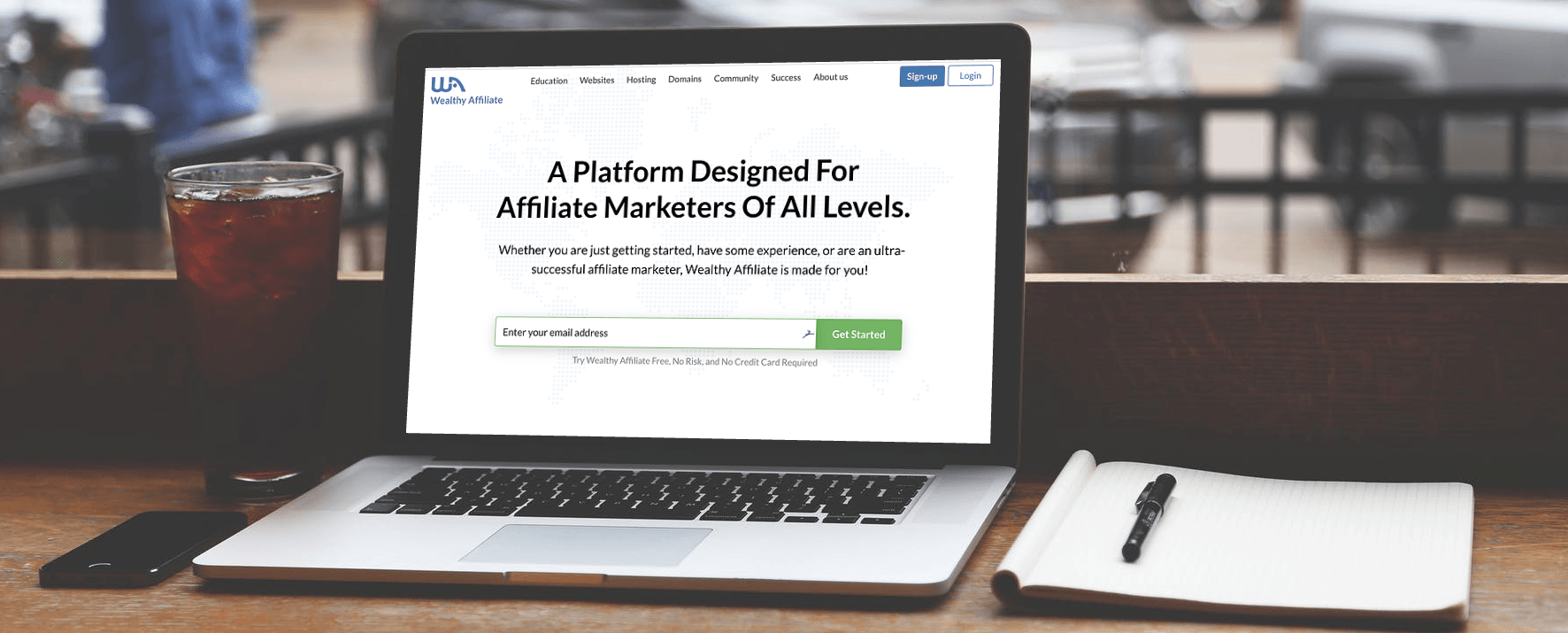 Smart Dollars Club Final Words
I know I've gone a bit off-topic with this Smart Dollars Club review but there really is much to say about this as there simply is no "product".
That is why I decided to shed some light on some better alternatives to SDC and also some better alternatives overall to making money online.
2019 is just around the corner – let's make this year the year you'll finally take back control of your life.
Talk soon.
Christian Lee.