7

min read
Every once in a while, a new product comes out that sparks my interest. This time around, it's a product that has been recently launched called "Straight Outta Fiverr".
If you know my story, (which you can read some of it here), I started out making money online with the help of Fiverr.
At the peak of my Fiverr business, I was making $3,000+ a month but then I moved towards blogging and affiliate marketing. However, "Straight Outta Fiverr" sparked my interest again and ignited some lost passion I had for Fiverr, so I decided to check it out.
This is my review of "Straight Outta Fiverr" and I suggest you read it to see if you can actually make money on Fiverr automatically (as the product says you can).
My "Straight Outta Fiverr" Review
Product Name: "Straight Outta Fiverr"
Product Website: www.straightouttafiverr.com
Product Price: $14.95
Product Creator: Shim
My Rating Of This Product: 2/10
First Off, What Is Fiverr?
For those that do not know what Fiverr is, it's an online marketplace for people doing odd jobs for $5 a piece (also extra earning potential exist).
For quite some time, Fiverr has been the go-to place if you want a quick ebook cover designed, some videos done, graphic designs, etc… Whatever you want, I am sure you can find on Fiverr + some odd jobs you never imagine.
It's also a hub for people that want to earn money online selling their services. It's free to join and to sell so you can get started for free straight away and hopefully start making money.
This is where "Straight Outta Fiverr" coming in.
What Is 'Straight Outta Fiverr"?
Straight Outta Fiverr (or as I'll call it in this post: SOF) is a system that the product creator (Shim) has come up with to make money passively using Fiverr services without doing much work.
This statement is very intriguing and that is why I've decided to check it out and review it for you here.
What Will You Learn With "Stright Outta Fiverr"?
The whole system is simple, and I am about to reveal it to you here:
The whole system is based on you having a selection of PLR eBooks that you can sell on Fiverr.
PLR eBook are books that you buy (or download for free) and have the right to re-sell them again.
What this method is asking you to do is to find a PLR site that sells these eBooks, buy a few books and set up individual Fiverr gigs that say you will send the eBook for $5.
The idea is that people will then buy the gig from you (i.e the book) and you just send them the free eBook you have found on the PLR site.
Genius? Maybe. Does it work? Meh
I am sure that with this method of using Fiverr, you will eventually make some money but I do not think that this is something that you should be doing.
Yes you will make some money but I do not see this earning you thousands per month, it just seems a bit far fetched to me.
"Straight Outta Fiverr" Is An Upsell Nightmare!
"SOF" is a plagued with so many upsells that I just have to share with you;
Upsell 1- $27
A ready made, money making campaign for you to get started on immediately
Upsell 2 – $9
This upsell is the same offer as upsell number 1, the ready made for your campaign, only this time it is offered at only $9.
Hopefully, if you are reading this review, and you decide to buy the product + the upsells, I've just saved you $19! You're welcome.
Upsell 3- $197
This upsell is for Shim to coach you one on one on his Straight Outta Fiverr system, it's pricey and to be honest, I'm not sure if it's worth it.
Proceed at your own risk. But if you want to buy it, hold on; check upsell number 4!
Upsell 4- $97
Again, like the first 2 upsells, upsell number 4 is just upsell number 3 at a reduced price.
You can now get the coaching for as "little" as $97.
See I just saved you another $100, leave me a comment below saying "thanks" haha!
Upsell 5- $27
Yet another upsell here (can we get to the real product please?)
This upsell is just an ebook on how to get traffic. Absolutely not needed, you can look at this guide on how to get traffic to your website (or Fiverr profile).
Upsell 6- $7
Guess what? Yep! Upsell number 5 is now offered at a discount of $20. This "magic" traffic system can now be yours for just $7!
Things I Did Not Like About "Straight Outta Fiverr"
The Many, Many Upsells.
I will never get used to (or recommend) products that promises you the world but then tries to guilt you into buying more and more products for an additional price.
Honestly, I can handle one or two upsells, but 6? Come on now!
Also, most of the upsells are just the same offers, but at a reduced price so why not offer the product at the discounted price and move on with it?
Imagine buying the coaching session for $197, then find out it could've been yours for just $97.
You've just got e-robbed out of a $100. Not cool man, not cool!
My Phone Number To Access My Purchase?
What? This is new!
Yes, for you to access your purchase, you need to give them your phone number.
Reluctantly I did but I do not suggest you do the same, if you don't want to give them your number, then avoid buying this product completely!
The Training
As I've said above, I don't really think this system will make you money and I didn't even think it is entirely legal to be honest (or if it's allowed by Fiverr).
After buying the product, jumping through all the upsells and patiently waiting to access the product, I am a bit disappointed with the training laid out for me here.
If you want to try this method yourself, then go find some ebook that you can sell and sell them on Fiverr.
If you make any money with this method, at least enough that you can consider it an "extra income" for your online business, please leave a comment down below with your experiences.
Do I Recommend "Straight Out Of Fiverr"?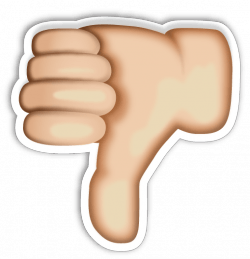 Sorry but no, there are much better, cheaper ways you can make money online and you can read most of them here.
Any Other (Better) Alternatives?
Luckily yes there are. As I've said in the beginning of this review, I was once a top rated seller on Fiverr making $3,000 per month but trust me, it wasn't through following a system like this.
It was all about delivering quality services to people and then them coming back and buying more with extras.
Check out this guide I've written a while ago on how to REALLY make money with Fiverr.
Where Else Can You Learn How To Make Money Online?
I've reviewed a lot of products like this on my website and the best that I have found so far are Fizzle and Wealthy Affiliate.
Fizzle is for people that want to start an online business with a product of their own and
Wealthy Affiliate is for people that want to learn affiliate marketing (selling other products for a commission).
My business is affiliate marketing and I'm a full-time blogger making money online. I've learned it all through Wealthy Affiliate too so if you're interested, you can start there.
In Closing
I'm sorry, but "SOF" is not going to make you an internet millionaire anytime soon. It's just another over-hyped and oversold product that only benefits the product creator.
It's not for you and chances are you won't make any money with this.
If you've bought "SOF" I'm sorry to hear that, but if you haven't bought it yet and you are looking to find out if it's legit or not, then I say stay away from it.
Thank you for reading my review of Straight Outta Fiverr.
I hope this has helped you save some money and hopefully put you in the right direction on where you can learn how to properly start, build and maintain a real online business that makes real money.
Till next time.
Mr 3 HUNDRD