This year, I plan on doing more posts about how to get started with cryptocurrencies and how you can "hedge" your online business by opening up your portfolio to the immense potential-for-profits crypto has to offer.
I've already published a post on how to get started with Bitcoin and (for my affiliates reading this) I also have a guide showing you how to earn money promoting cryptocurrency affiliate programs.
Today, I want to share a tool I've just found out about and one I plan on using to handle one of the biggest pain the butts there is;
Paying taxes on your cryptocurrency.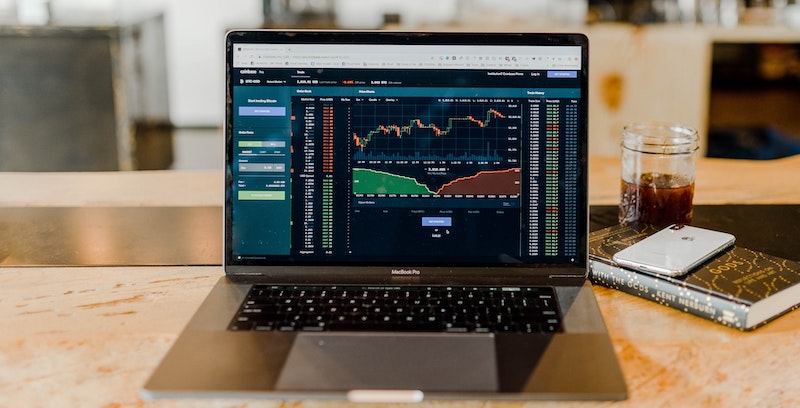 That tool is called, TokenTax.co and it's by far one of the simplest and quickest ways to figure out what you owe to your government.
One thing I need to mention here before I tell you more about TokenTax is that I am not in the US and we do things a little bit differently here.
For starters, I know that cryptocurrency users/traders in the US need to pay tax on EVERY transaction which means even if you have not yet made a profit on your crypto, you still owe Uncle Sam a few $$.
On the contrary, where I'm currently based, we only need to pay tax when we cash out back into FIAT.
The reason I am telling you this is that even though this tool does provide a lot of features;
You probably still need to consult with an accountant on how taxes work in your state/country.
However, you'll be pleased to know the TokenTax tool works in every country and it can facilitate any type of "tax form" and accounting method you'd need to pass on to the tax department.
So, while I do suggest you check out this tool, I also suggest you check in with an accountant to see what rules and regulations exist for you.
With that said, let's take a look at how the TokenTax tool works and what it is all about.
TokenTax Cryptocurrency Tax Tool Review
$65 p/ year (and up)
TokenTax Review (TLDR Summary)
Automated crypto tax-reports (see details below)
Works in every country (not just in the US)
Works with every major crypto exchange (details below)
Eliminates most tax-headaches
Perfect for active traders in the market
What Is TokenTax.co?
The best – and quickest way – to understand what the TokenTax tool is, how it works and what you can do with it is by watching this quick 1-minute video:
In a nutshell, it automates all the menial tasks you would have to do to figure out how much money in taxes you owe based on your activity in the cryptocurrency market.
To my knowledge, it is one of the only tools that currently exist that can provide you with everything you need to know and do to make sure you're "on the straight line" when it comes to your taxes.
With its automated APIs (that integrate from every cryptocurrency exchange) and the auto-generated forms you get, you'd be able to quickly see how much you owe.
How Does It Work?
The entire process is quite simple actually. Here's what you need to do to get started:
Step 01: Visit The TokenTax Website & Register Your Account
You can visit TokenTax using this link here and then click the "Sign Up" Button at the top right of the menu.
You will land on a page that looks something like this: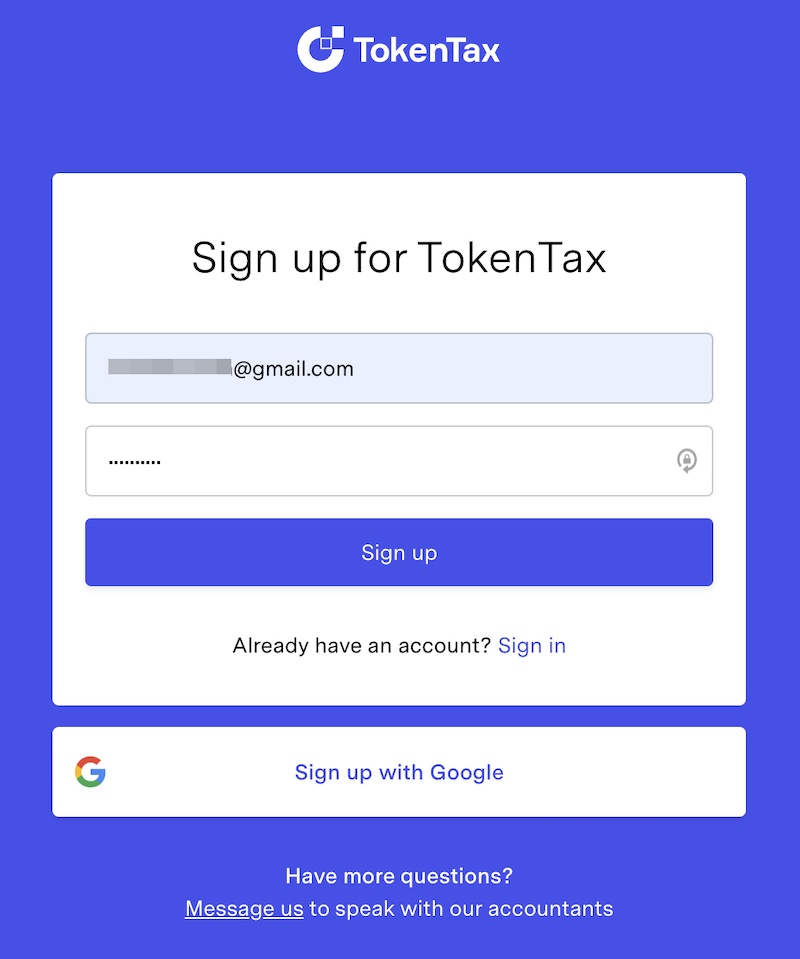 Step 02: Pick A Plan

Even though you do not see a "free trial" option, there actually is one.
All you would need to do is to use the "skip" button on the top right of the corner.
However, before you get the forms, you do need to sign up for a plan but you can first test it out (and even important transactions) for free.
Down below I'll tell you more about the pricing structure and what you get with each plan but you can see the differences between each plan once you're on the page shown above (by scrolling down).
Step 03: Add Your Transactions

Your third step should be to upload your transactions.
You can do this either by uploading a CSV file that stores all your transactions – or;
You can conveniently connect your preferred crypto exchange to TokenTax and through the APIs, you will get all your transactions inside the software.
(If this sounds complicated, don't worry, you will get instructions on how to connect to your exchange).
Step 04: Choose Your Preferred Accounting Method
Next up is to choose your "preferred accounting method" which, truth be told; I have no idea what each of these terms means.
Basically, you can use either the FIFO and LIFO accounting methods and I've provided each link (and a video above) so you can learn more about each one and which method works best for you.
Step 05: Download Your Tax Forms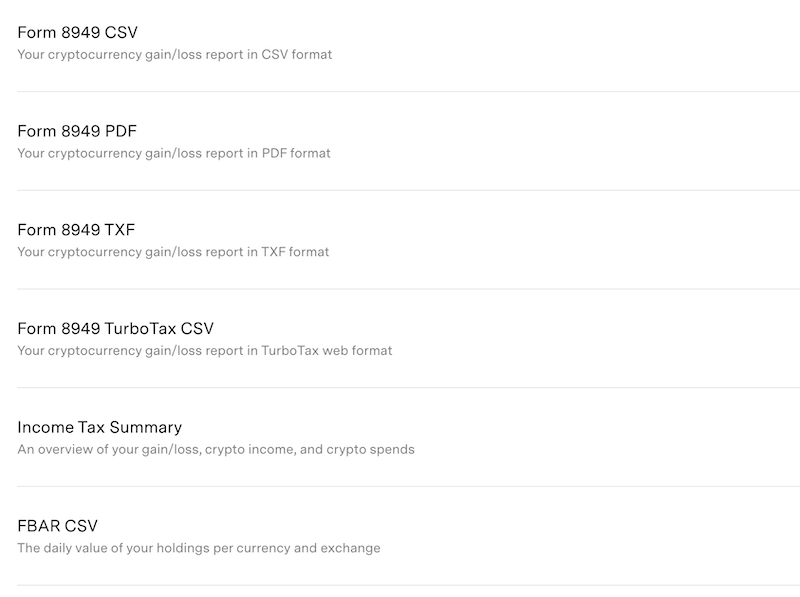 The last (and final step) would be to download your tax forms, see what you owe (or not owe) and that's it. You're done.
What once was an unimaginable pain to calculate how much tax you owe on each transaction you made in the crypt0 space, can now be done in just a few minutes with 5 simple steps using the Token Tax forms.
Next up, let's take a look at…
How Much Does It Cost?
There are 4 different levels of membership for using TokenTax. These are:
Basic – $65 p/year
Premium – $199 p/year
Pro – $799 p/year
VIP – $1499 p/year
& here are the differences between each plan: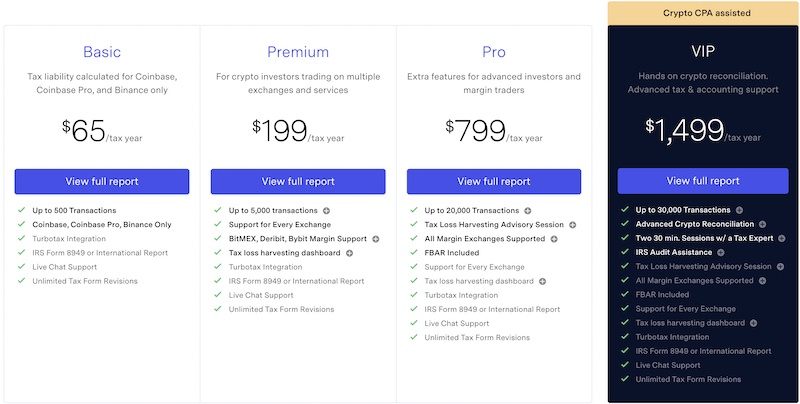 Who Can Use TokenTax?
The plan you need to choose depends on the level of complexity your crypto portfolio has and how often you've traded with it.
If you're a basic, everyday-Joe user that just buys and holds, you can probably make do with the Basic plan.
On the other hand, if you're an active trader, with thousands of transactions and maybe even you're trading on margin, then you would either need the premium or perhaps even the pro.
One thing I should note here is that the basic plan only connects to either Coinbase or Binance so even if you're keeping things simple but you are not using those two exchanges, you may also need to opt for the premium plan.
With that said, I do think this would be the perfect tool for an account to get to manage clients!
Is TokenTax Worth It?
At the end of it all, The TokenTax tool is all about convenience, meaning it will only be worth it for you if you do not want to be hassled with going over years worth of crypto-transactions.
Going back to what I was saying regarding which plan you should choose, the more active you are in the crypto markets, the more you're going to need this tool.
If that is you, then YES – the TokenTax tool is worth it as it's going to save you hours of analyzing trades and seeing what you owe.
On the other hand, if you just buy and hold (like myself) you may not even have to register taxes just yet but if you did a few transactions back and forth to fiat;
You still need to register this in your tax form and unless you plan on going through it all by yourself, then the TokenTax tool can come in handy.
Again, I would suggest you still need to consult an account (or at the very least do some thorough research on the crypto-tax laws of your state/country).
Additional Reading Material Regarding Crypto Taxes
To help you better with understanding how crypto-taxes work, I want to leave you with a few "additional reading" material I myself used to better understand how taxes work.
I suggest you do the same to help you understand if the TokenTax tool is something you need to invest in:
You may also want to check out this ~20-minute webinar TokenTax created to help you understand better how to save money on crypto taxes:
Final Words
That's all from me today. Thank you very much for tuning in and I hope you enjoyed this quick review.
If you'd like to learn more about TokenTax; you can do so using this link here >>
Talk soon.
HODL strong!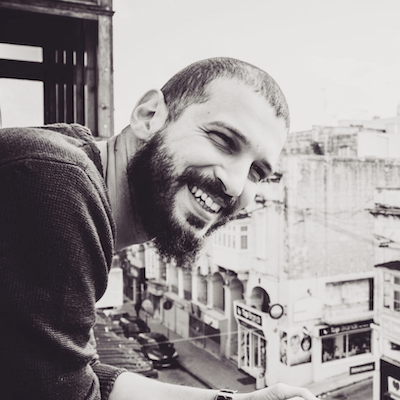 Since 2011, I've been learning how to make money online with affiliate marketing. This website is where I share everything I know and all I will learn along until I reach my next income goal of $30,000 p/month.