Today I'm doing something different.
The main purpose of my website – the one you're on right now – is to find and review tools and services that I believe could be useful for online entrepreneurs.
Two things I have not yet touched on here though are time management tools and tips on how to be more productive.
This is why I've decided to turn things around and try out Justin C Scott's Ultimate Workflow Masterclass course, a course that is designed to give you a "systematic workflow" that allegedly allows you to get more done.
At the time of writing this, I am:
Painting my apartment, promoting my SEO course, running my main site (this one), overlooking 3 niche site projects, planning a trip to Rome, dealing with an SEO client, working on a new product launch for end of year, planning my Black Friday offers, running a drop shipping store, building a personal brand on Twitter, keeping an eye out on cryptocurrencies and also looking into Forex.
Yes, I do all of this alone – no I am not kidding.
Needless to say, my hands are full, and yes; I need to get things sorted and organized for better productivity in my business.
(My ex-COO back in my digital agency days used to call me a "task hoarder" lol).
Anyways, if you're the same as me – tasks, ideas, and goals everywhere – I am sure you're going to want to check this out.
So, Who Is Justine C Scott?
I came across Justin (and his course) on Twitter and although I have not interacted with him much on there, I can only tell you the guy seems pretty legit in his work.
After going through his "Ultimate Workflow Masterclass" course, I can also tell you he sure has a recognizable passion for organizing and keeping things in order – more on this later.
If you want to follow Justin, you can do so on Twitter here – might as well follow me as well while you're at it.
So What Is Ultimate Workflow Masterclass?
The UWM (as I'll reference it for the remainder of this review) is Justin's methods of how he stays focused and organized on his tasks – and just like me, he has a lot going on as well.
It basically gives you a systematic flow of how to organize your workload without suffering from that dreaded burnout and without feeling constantly overwhelmed.
Now while I do have a few productivity tools that I like to use, mainly TodoIst and Trello, Justin does things a little bit different but all with similar tools.
Before we get into, let me just tell you what you will find in this course.
What Do You Get With Ultimate Workflow Masterclass?
The course can be bought from here – pricing info below – and once you purchase, you will be given a download link for a folder filled with Justin's videos, screenshots, bonus material, resources and others.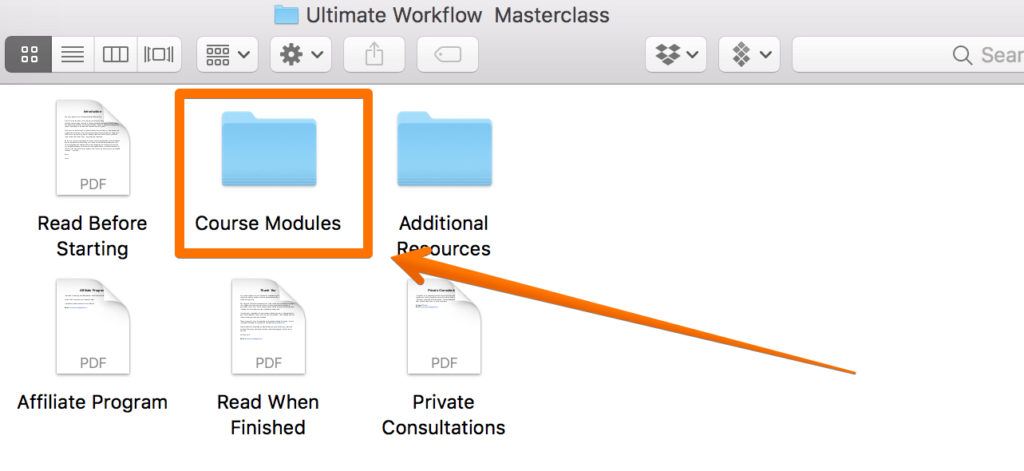 As you can see from the screenshot above, you have all the instructions of where to start and how to go about learning and applying the lessons in this course in your life.
In a nutshell, there's a total of 5 modules + a few additional resources as well.
These are the 5 main modules you will find:
Evernote
The first module is all about Evernote, the note-taking app which I am sure many of you have heard about already.
In this module, Justin shows us how he uses Evernote as the first step of the "systematic approach" to productivity.
In there you will find Justin's own setup and how he uses it + also a walkthrough Evernote to help you understand this power more-than-a-note-taking-tool to its fullest potential.
I have been using Evernote on, and off for the past three years or so and some of the features, Justin shows I just found out about them today.
Desktop
Do you have a problem keeping a desktop clear?
I sure do, and while mine is currently pretty clean and organized, it was not always the case.
I remember times where there were so many icons and folders on the desktop that there was no space for more icons thus they started being added on top of each other – something like the pine pictured below – talk about a mess.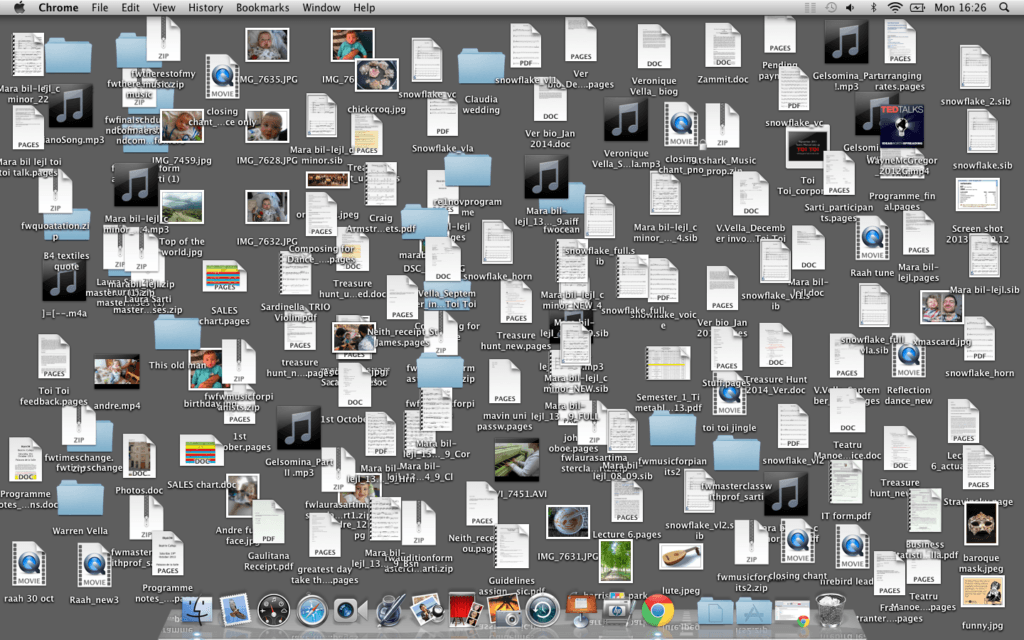 Anyways, just as with Evernote, Justin gives you his own method of how to keep your desktop looking clean, sharp and productive.
Sidebar
I did not know this, but internet browsers have a sidebar you can optimize to help you get to your favourite places on the web with just a few clicks.
As is explained in this module, if you are one that spends a lot of time online, you need to have your most-visited places just a few clicks away – Justin recommends 3 clicks max.
I'm just discovering this so I've just started using the sidebar today (I got a Chrome extension for mine) so I will let you know how that affects my workflow soon.
Asana
Asana is a productivity tool that will help organize every single project you are working on.
Although it looks like it is packed with a lot more features, it reminds me of Trello, which is the tool I use to plan out my projects – although I should update it more often.
If you currently do not have such a tool that gives you a sort of a "bird's eye view" of your business, go check out Asana (or even Trello).
Mobile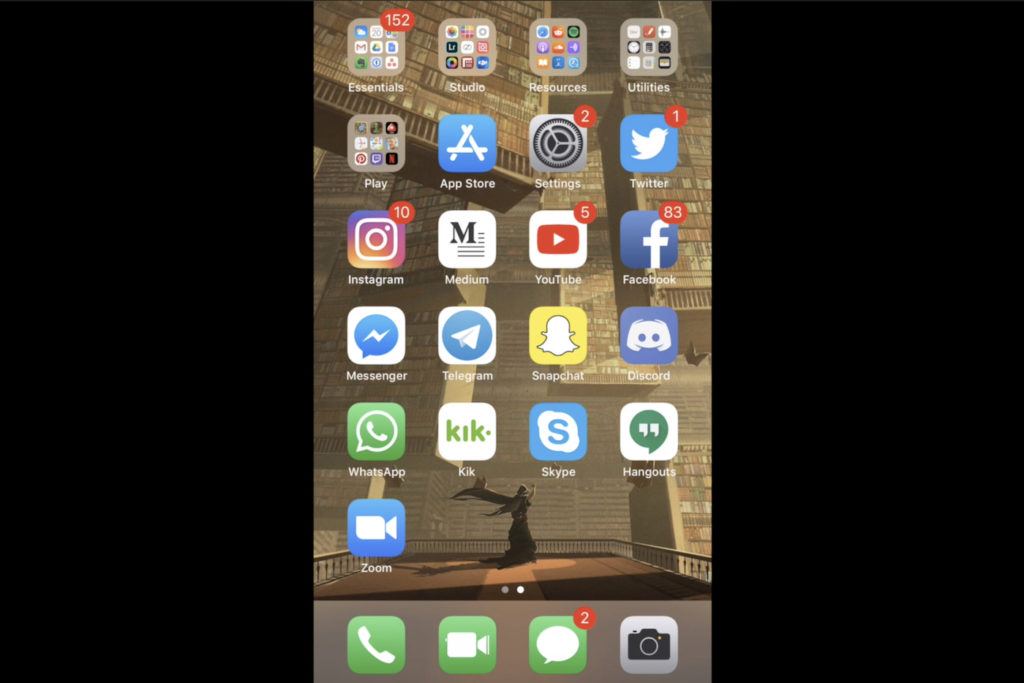 Last but not least – module 5 – is all about how to optimize your workflow on your mobile device.
The biggest lesson I got out of this is how important it is to set up your phone and your desktop similar so while you are shifting from device to device, you are not distracted.
Basically, Justin has it set up that whatever he has on his computer, looks exactly the same on his mobile.
I don't, but if you do a lot of work on your phone, then I am sure this lesson could help you keep things organized so you never miss a beat with your workflow.
What Tools Do You Need?
You may be wondering whether the tools outlined in this course carry with them some sort of fee.
Actually no, all of them are free to use.
(Although some do have premium options if you want to take it a step further).
however, as illustrated in this course, you do not need to spend a dime using these tools.
Some the tools Justin mention in his course may not work across all devices, but he's one a good job listing down in a document other alternative tools you can use instead of the ones shown in the course.
Who Is This Course For?
I would say that everyone needs to get a little bit organized in life, especially with things "moving so fast' in the digital worlds, it's very easy to lose track of things.
Me being the "task hoarder" I am known to be, I found this course useful and I will be spending my weekend better optimising my workflow as to Justin's suggestions.
Anyone that does any sort of "work" on his devices can benefit from this course.
How Much Does It Cost?
The Ultimate Workflow Masterclass is currently selling for $99.
If you manage to take these lessons and apply them into your own life, I know for a fact that you will be a hell of a lot more productive and less stressed in figuring what is what and what is where.
I don't know about you, but $99 for a more organised and productive life doesn't sound so bad to me.
Is It A Wise Investment?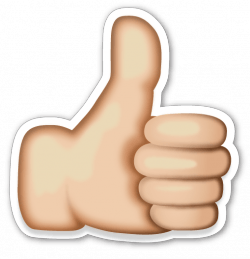 Yes, 100% I would recommend this course to anybody looking to get organized.
While you would not learn anything out of the ordinary or some "super-secret hack," you will discover a simple, systematic system that will allow you to move with precision and focus through your goals.
For me, it's a thumbs up for this one.
How To Get Access To The Course
If you're interested, all you need to do is to visit this page right on Gumroad, click the purchase button, and once you have completed the checkout process, your course will start downloading on your computer.
You can download the course from here >>>
Final Words
Thank you for reading my review. I hope this has answered your questions and if you have any questions, feel free to drop them down below in the comment section.
Of course, you can also get in touch with Justin on Twitter as well, and I am sure you'll get a prompt reply.
Talk soon.
Christian Lee.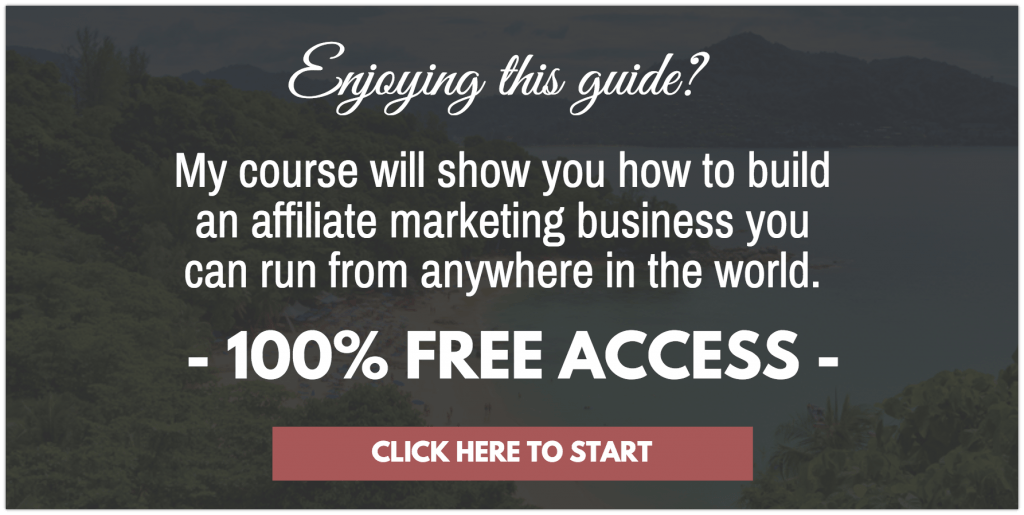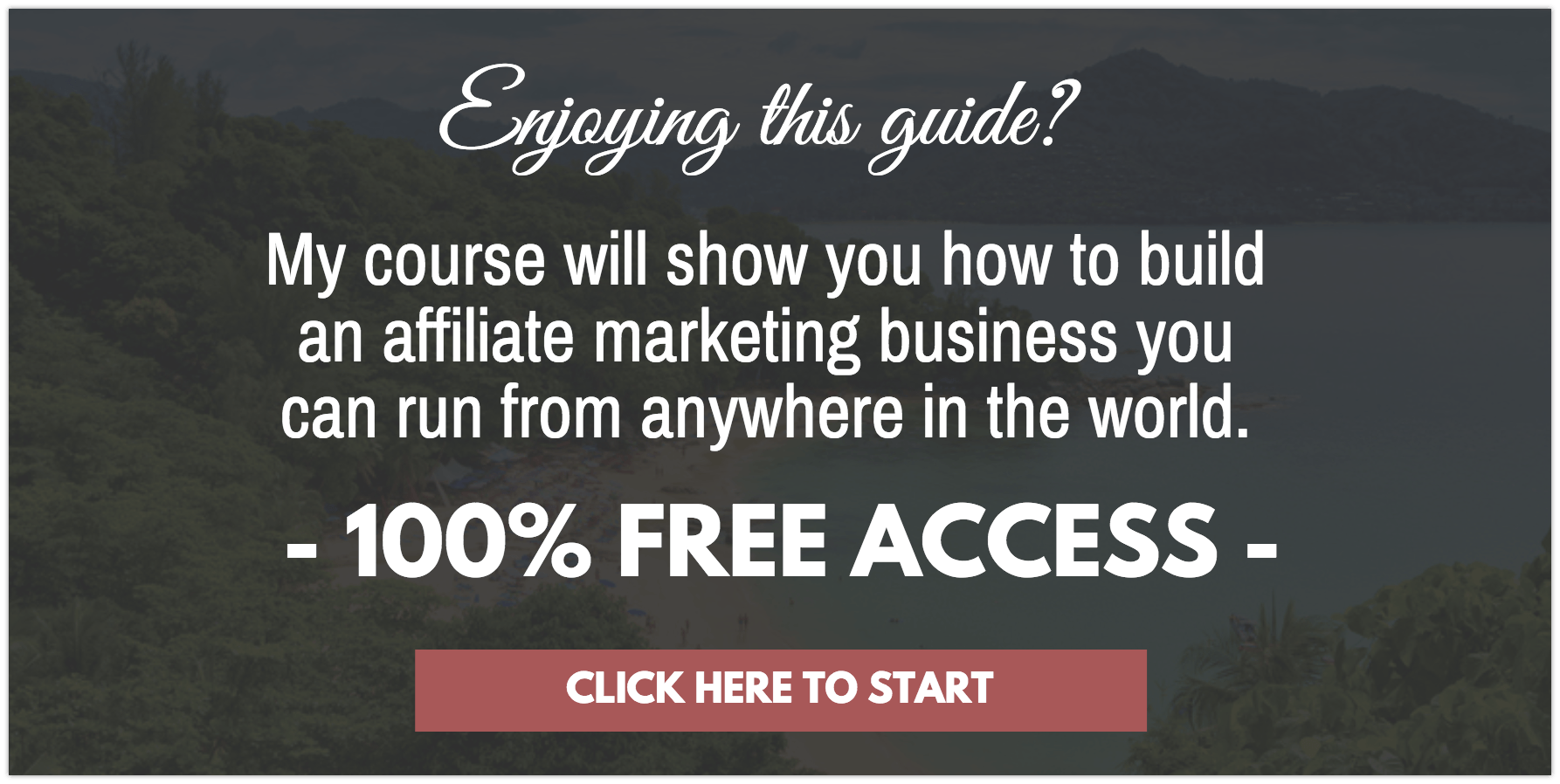 Ultimate Workflow Masterclass Final Rating
Price

Features

Training

Value For Money