Welcome to yet another "ways to make money online" guide. Today, I am sharing with you;
5 easy ways for teens to make money online, doing things you already enjoy doing such as:
Listening to music (yes you can get paid to do that)
Watch movies (yes you can get paid to binge-watch)
Play games online (a popular choice with teenagers)
and more (find out more below).
Down at the very bottom, I will also have a free training course that you can join (it's free) to help you understand how to build your very own online business.
As I will explain, I'd much better prefer having my own business rather than working an "online job" but I will let you decide that for yourself.
Before we get into all that, let's first take a look at the 5, best and easiest ways teenagers can start making money online!
Get Paid to Listen to Music

How would you like to get paid for listening to the latest music and offering your opinion on the track?  
That's exactly how you earn money at Slice the Pie or Music Xray.
On both these online platforms anyone 13 years and older can:
listen to a clip of a song

(often by a new artist)

rate it

(1-10)

give feedbac

k (4 or 5 sentences on what you like and don't like about the track)

to

earn 5 cents to 20 cents US

per review
 It doesn't sound like much money but it usually only takes about 2 minutes per job.  If you enjoyed the track you just got paid to have a good time. If you didn't, you got to air your views and hopefully save us all from ever hearing it on air.
The minimum payout on Paypal is $10. By our calculation, that's 50 to 200 music reviews before you can cash out x 2 minutes per review = 100 minutes to 400 minutes, or 1,7 to 6,7 hours for every $10 you cash out. 
Easy money, sure, but not the fastest route to wealth, right?  
If you never get bored listening to music, this is the one for you.   
Get Paid to Watch Videos or Play Games

Music reviews not your bag? I bet you like watching videos and playing games. 
Swagbucks is an online platform that pays you to do fun things like:
Watching Videos
Playing Games
Searching Online
Taking Surveys
Shopping Online
You can add the Swag Button Chrome Extension to get notified when you're on a site that has Swagbucks Sales, Coupons and Cash Back Offers. 
You start out by earning Swagbucks (SB), 100 SB = 1 Dollar
Once you have 500 SB you can redeem your points for a $5 gift card on Amazon.
Or keep saving up until you have 2,500 SB because that's when you can cash out $25 via Paypal.
You can add the Swag Button Chrome Extension to get notified when you're on a site that has Swagbucks Sales, Coupons and Cash Back Offers.  
Spend at least $25 at one of the Swagbucks partner sites within 30 days of registering to claim 1000 SB or $10 back.  
Passive Income
Here's where Swagbucks gets interesting –  there's a very nice incentive to refer friends to Swagbucks.
You earn 10% on what your friends earn for as long as they shop, search, watch, play, answer or discover, with no maximum limit.  
3. Get Paid to Browse or Shop Online

Love shopping?  You can get paid to shop (or even just view Ads) with online platforms like Qmee or iBotta.
Once you've downloaded the Qmee browser extension, you get paid every time you:
see a Qmee ad

Click on a Qmee ad

purchase a product after clicking a Qmee ad 

share an opinion (online surveys)
Payment is via Paypal and the great thing about Qmee is there is no minimum withdrawal amount.
If you live in the States and you're over the age of 13, Ibotta gives you cash-back when you shop at your favorite stores.
Download the Ibotta app on your smartphone and start earning every time you choose one of the offers.
You earn $10 just for signing up and you can also earn another $10 for every person you refer to Ibotta.
The minimum threshold for cashout is $20.  Payment is via Paypal or into your chosen bank account.
4. Get Paid to Sell Stuff Online

If you don't have money to buy anything online, why not sell things instead?
You can start by selling things you own and no longer use and once you've made some money, go bargain hunting so you can buy and sell goods for profit. 
You can buy and sell goods online on eBay or via an app on your phone like the Mercari app.  
There's a slight learning curve but once you've got the hang of it, this can be a brilliant way to make real money, not just a few dollars here and there. 
eBay
You have to be 18-years or older to have an account at Bay, however, if you get your parent's permission to use their account, you can start selling on eBay earlier and your parent will be responsible for anything done with that account.
Mercari
You can register on the Mercari app, when you're under-aged, as long as you have your parent's permission.  They do state in their terms of service that their age requirement is 18 years or older.  
Mercari and eBay are both US-based but, because of their tremendous success, there are similar platforms springing up in other countries so look out for these if you're not American.
BookScouter
Bookscouter pays you to sell old textbooks or other used books online.  
5. Get Paid to Speak or Read

If you have a great speaking voice, good diction or you love reading out loud, you can get paid for voice-over work.
The best place for this seems to be Voices.com which is basically an online marketplace for voice-over artists.
According to the website, Voices.com, voice actors can earn as much as:
$100 for a 15-second recording
$250 for a 30-60 second ad
$3000 per audiobook
As you can see, this is a great way to earn some really good money, way more than the previous options we've mentioned, but don't expect to make that kind of money from the get-go.
The great thing about Voices.com is it's global, you can make money with any language anywhere in the world.
We struggled to find decent reviews of the website online so we tested out the site to see how it works.
Signing up to Voices.com is free, you literally just input your name, email address and cellphone number.
To help you get found on the site, it's worth completing the Profile Wizard:
add a profile image of yourself
write a short paragraph about you
select which languages you can speak
select which accents you can perform
add which microphone you use*
add a demo if you have one (if you don't, check out their resources and learn how to record one)
*To get set up as a professional voice-over artist, you'll need to buy a professional microphone (like a Rode NT1-A)
which will set you back around $100 to $250. Great idea for a Christmas gift if this is your chosen path to wealth.
How to Get Voice-Over Jobs
Once you've set up a profile at Voices, you can see which jobs are available, but you can only audition for them if you have Premium Membership which costs $499 a year.  
So you might want to start with some freelance voice-over gigs on Fiverr or Upwork to build up a reputation and some income first.
The good news is, there's a demand for teen voices, especially for commercial work as teens are more likely to buy stuff recommended by their peers.
The bad news is, it's an extremely competitive field. So it's only going to be easy money for you if you're passionate about doing voice-over work.
Any Better Ways To Make Money Online?

The above-described methods are more of an "online job" type of thing, which is great to start earning with, but what you want is to build a business online.
Personally, I've never enjoyed these types of online jobs as you are still trading your time for money, which is what I was trying to get away from.
So instead, I started my very own online business and I did that with affiliate marketing.
Affiliate marketing is a very simple business model; you sell products and get paid a commission.
If you'd like to know more about how to make money as a teenage affiliate marketer, be sure to see my getting started guide here or else;
Thanks for tuning in.
✋ Interested in more "make money online" guides?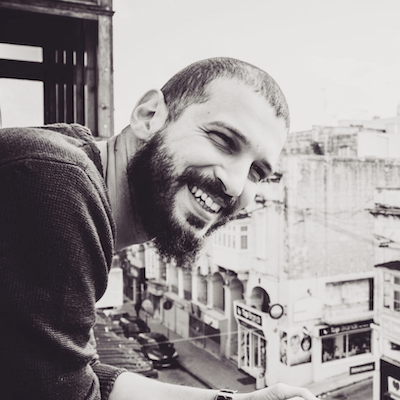 Since 2011, I've been learning how to make money online with affiliate marketing. This website is where I share everything I know and all I will learn along until I reach my next income goal of $30,000 p/month.