13

min read
It's been a while since I've started doing online business. Even though it took me awhile (actually more than I anticipated) to start making money, I am glad to see that what I dreamed about is coming true every day.
Around 5 years ago, I got introduced to making money online, first, I started with Fiverr (and I did great on there) but then moved on to affiliate marketing and blogging, which is what I am doing now.
With all the hustle I've put into starting my business, I tend to forget exactly why I started a business and why, to me, an online business is the best business to start in the new age of the internet.
It was only reminded to me by none other than John Chow with his latest 'Driving With John Chow" episode which you can see below:
As John Chow beautifully puts in, starting an online business has never been easier and cheaper, and both him and I agree;
"There is no business like an online business."
Why An Online Business Is The Best Business To Start
In this quick post, I am going to tell you why me and Mr. Chow both decided to start an online business to make our money.
Obviously, John Chow makes much more money than I do but, I do ok and I'm still growing haha.
Here are the reasons why I think an online business is the best business to start. I will give you John's Chow's reasons as the first 3, then go on with what I think.
Here it goes:
John Chow's 3 Reasons Why Blogging Is The Best Business
Reason #1: Startup Costs Are Low
What other business can you start with less than $20 and in a few months can start making you $10,000 a month in commissions?
I have not yet found one that does this (expect online businesses) but if you do, drop me a comment below and let me know. I want in!
Yes, "luckily" for us, an internet business is cheap to start. The reason I've put luckily in commas is because I do not know if it's such a good thing.
Don't get me wrong; I love it, but when something is that cheap, it can lead to one major problem that will hinder your success.
When somebody wants to start a business in the offline world, he / she is looking at thousands of dollars worth of investments, this means that once they do start that business, then they have to be 100% committed (hopefully) to it or they will lose their investment.
With just a $20 investments in a domain name, this might make people not push themselves enough to make it work, if they lose, it's only $20 after all.
If only they could understand that if they've put in the work necessary, they can build an "international" business that can potentially make them rich.
Reason #2: It's An International Business
In the past, whenever I thought of an "international business", something like Coca Cola or Apple would come to mind, but nowadays I can say that I too have an international business.
That's because my business is all online and my customer base is also worldwide.
I can have customers in Norway, Thailand, United States, England and all over the world. Do you know how powerful that is? To have a customer base of billions of people?
Obviously, you won't reach everybody in the world, but if you can get to 0.00001% of those people, you are looking a great business.
Reason #3: You Can Run It From Anywhere In The World
Not only your business is worldwide, you also can be an international jet setter.
As as online business owner, you can easily say that your home office is your HQ, but in reality, anywhere in the world with an internet connection can be your office.
You can be on a plane or in a hotel room in Jamaica and you are still able to work and make your money.
I have not yet started traveling but it's my goal for 2017 and it's a huge driving force for me to consistently push to make my business stronger and better just so I can travel better with peace of mind.
Where would you want to go if you can work from anywhere in the world? Drop me a comment down below.
My (Other) 9 Reasons Why An Online Business Is The Best Business To Start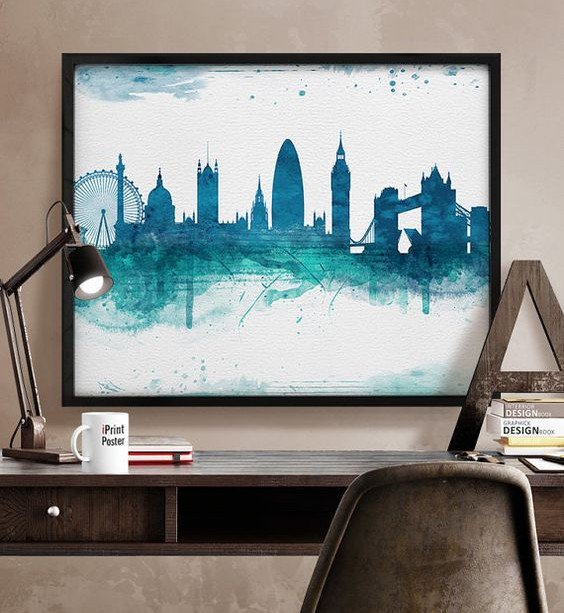 Ok no that we heard, saw and read John Chow's reasons, I want to add some more to it.
I'm sure John Chow would agree with me on these as I do with his, he just probably didn't have the time or thought to mention them in his video.
Reason #1: You Can Enjoy Your Work
An amazing thing about online business that is rarely talked about is the fact that you can start your business on any subject you desire.
Most often an offline business is started not on what the person likes to do, but what he / she thinks will sell more easily.
Since we are dealing with a global reach here, there is an audience for everything you can imagine out there.
Whatever it is you like to do, consider starting your business on that. Somebody somewhere will like what you have to say or sell.
Reason #2: You Can Start Multiple Businesses Online
At the time of writing this, I have 4 blogs online and they are out there making me money passively without me having to be active during the transactions.
Also, since you can start an online business for free, you can start many businesses in my different areas.
Obviously as a starter, I would suggest you stick to one thing but once you get the hang of it all, there is nothing stopping you from starting more and more websites and blogs (apart from the initial $20 startup funds).
Reason #3: You Can Outsource Most Of Your Work Too
Ok, this may be a bit controversial and perhaps it should be, but some people hate the idea of outsourcing and some love it.
Personally, I do not outsource any of my work.
In my 5 years online, I've probably bought a maximum of 5 articles (as an experiment which I ended up never using) and also a design for my ebook.
That's about all the work I've outsourced so far. All the rest, I did myself.
However, there are people that do outsourcing quite successfully and I can see the attraction behind it.
If your blog is making a great income, then hiring people to take tasks off your back might not be such a bad thing after all.
In the future, I do plan on getting some great content writers on this blog but to get a great piece of content written, you need a budget of around $200 per piece.
I publish 8 blog posts a month here and if I had to outsource them all, it would cost me $1,600 which would be expensive and also an expense I can not justify since I can do it all myself (for free).
Should you outsource?
If you are new at this, then don't . I suggest you take your time building up your business and get your hands dirty in the process.
Otherwise, how would you know what a "job well done is"?
Yes, even though with all this I just said, I consider "outsourcing your work" as another pro for online businesses.
What other business or job can allow you to outsource most of your work and yet still collect a fulltime income at the end of the month?
Reason #4: You Are Your Own Boss
Oh isn't this lovely! This is the dream for many, many people that are looking to start making money online and that is; not having a boss.
Is it true, though?
Well, if you want to be successful at this, you do need to have some responsibility which basically means you will be your own boss.
You need to be hard on yourself, be your biggest critic and also be the hardest working man / woman in your business.
Yes, it is awesome not having to work for somebody else but working for yourself and living to tell the story is also a challenge in itself.
If you want to be your own boss, find out how you can become one here.
Reason #5: You Don't Have To Be An Expert
Hmm ok, let's go deep into this as it's something that is often overlooked.
When you want to make money as a doctor, you need to be an expert in your field (ps; by expert I mean you need to be extremely knowledgeable).
If you want to make money as a stockbroker, you need to know and study the markets.
When you are starting an online business, sure you do need to be knowledgeable as well but it doesn't take years of training and thousands of dollars to learn.
You can learn at your own pace and if you know where to look, you can learn for free as well.
Also, you can start your business in anything that you like to talk about. If you want to blog about blogging (like me), you don't need to be an expert on blogging.
I do not see myself as the all mighty authority on blogging. There are many others that I look up to as well, however, I blog from my own experiences (wins and failures) and I share it with my readers.
So far, it has worked out well and I am making my income just through sharing my experiences.
What experiences or knowledge do you have that you can share with the world?
What are some if the things you are interested in?
What are some things you can talk all day about without ever getting bored?
Those "things" can all be what your business will be about.
Reason #6: The Ability To Scale
We've already talked about how an online business is technically an international business right?
But what some people oversee, is that you can scale your profits and income through one website.
One McDonalds restaurant can not scale everywhere, it only serves the people close to its geographic location, thus one store won't do much good.
However, your one business can scale to every corner of the world and you can make more and more money off your business every month through that same one website.
Take a look at this story of how this 20-year-old blogger was doubling his income month after month using the Amazon Associates program.
I would really suggest you take a look at it and read his own take on all of this. It could be a real eye opener for you
Reason #7: You Reap What You Sow
This applies to everything we do in life but it's also super important to your own success online…
..and I LOVE it.
I love the fact that I am 100% responsible for every win and failure that happens to me. It gives me the peace of mind and also a tremendous drive to become better and better at it every day.
I love the fact that I am a one-man team (thus far) and making all this possible. I also hate it when I miscalculate a step or miss something very important but that is just part of the game.
As we said earlier, you can outsource some of your work, but knowing that the needle rests with you is an extremely important thing to point out.
Are you ready to take responsibility and make it happen? If so read on as I will soon be sharing with you how to start building your online business today.
Reason #8: No Need For School?
Ok, now we're getting really controversial.
I have a love / hate relationship with the education system.
For me, if you do want to go to school, then go and make your dreams come true. Obviously, if you want to become a doctor or an airline pilot, you need a place to learn and master your craft.
However, as an online entrepreneur, you do not need to go to school.
I've looked at some of the past papers students are studying from the universities of my country (not the US) and they are learning "internet marketing" from past papers from 2003!
It's 2016 and the whole online business vibe has changed dramatically in the last 6 months alone.
Ok, rant ends here. That's a topic for another blog post.
But, if you do want to learn how to become an online entrepreneur, you do not need school.
Just start by taking some action and look for information that is proven to work. All is left to do then is to apply that information yourself (like so many others did) and make it happen.
Reason #9: You Can Easily Learn How To Do It (For Free)
One final point that I want to make here is that it's really not a complicated process to learn how to build a business.
We live in a great time today where we have access to a lot of information and we can learn from the best out there and simply follow their steps to success.
All you need to know how to do is a quick Google search and you will instantly have more than enough material to start your own online business (and you will never be able to read every piece of information that is out there).
I learned this business by following a proven system from people that have done it before me.
I do not have any "genius ideas" or "secrets systems", I looked at what other successful business owners were doing and did just that.
It all started when I came across Wealthy Affiliate, which is a free platform you can use to learn how to get started online doing affiliate marketing (which I think is the best way to make money online, but that's my opinion).
Luckily for you, and for everybody for that matter, Wealthy Affiliate is still around and you can get started right here for free.
There's also Fizzle.co you can try. I came across Fizzle while I was reviewing products for this website and it's by far the best thing I've seen lately (apart from WA).
You can read my in-depth reviews of Wealthy Affiliate here and of Fizzle here.
Final Thoughts
If you've made it this far, I am willing to bet that you are interested in starting your own online business and I hope this has helped prove to you that in fact yes, an online business IS the best business to start.
You are making the right decision.
Obviously, it's not for everyone and it's not an easy thing to do but if you have the willingness to do so, I say go for it.
Just don't quit, keep pushing and keep working towards your goals.
You can see from my "success" post "Proof Success Takes Time" how long it took me to achieve some of my goals (and I still have a lot more to go).
I hope this post was helpful to you and if you do have any questions, consider leaving them down below.
I'd love to hear your thoughts.
Mr 3HUNDRD