I've always said that "working from home" and having an online business will eventually become a must, and not just some "dot-com fantasy" to aspire to.
As it turns out, with all these fears over this coronavirus outbreak, the economy seems to be taking a hit (one it did not need), companies are asking employees to work from home and many people are scrambling to figure out a way to make a living from their home, eliminating the need to go out in an apocalyptic world and earn a living.
In this post, I want to share with you a few ways you can make money online, while quarantined at home. Even though where I'm at there isn't a single report of an infection, I am still glad I get to make money online from the businesses I've built up over the years.
If you're looking for a few ways to earn a bit of extra income online "just in case", this post is for you but note I'm only going to be telling you about what has worked for me. This, by all means, does not make it an exhaustive list and there are plenty more ways you can use the internet to make money from home.
With that said, let's get started with my absolute favorite method there is…
NB: You may not be quarantined yet, but you never know what might happen. If you have any hopes of building an internet income, understand it will take time to grow enough to pay your bills, thus – it's best to get started now!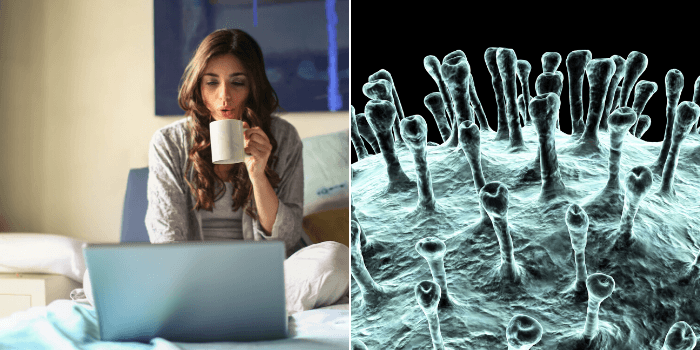 Building Passive-Income Websites
Just in case it's your first time here, the main purpose of this blog is to show you how I make money (and how you can too) building small money-making affiliate websites that you build once, and keep paying you forever.
An "affiliate website" simply means a website that lures people in with content around a specific topic and then directing those people to products and services they might want to buy. When they buy, you get paid a commission.
That's what the whole "affiliate marketing business" is all about. Of course, it's easier said than done but I do have a free training course for you which you can join (more in this later).
However, one thing I want to make clear here is that you do not need to have a big website with millions of visitors to make a bit of money with this method. Even a website with just 1000 visitors a month can make some money. I have a guide revealing how I make money with small websites here.
Of course, it will not be something you can live off, but it's a start and that's what I want to show you how to do; getting started.
Once you understand how passive-income websites work, you'd know what to do to get it earning a full-time income (or more).
One thing I will say again is that you do need to give it time. If you follow what this course teaches you, you should have a money-making website up and running in about 30 days. It may happen sooner, or it may happen later but remember;
The time will pass anyway and if you're fearing being stuck at home – or getting laid off from work due to some economic crash – with no way of making money, you're going to want to have an additional income stream (no matter how small it is).
You can learn more about affiliate marketing here, but affiliate marketing is not the only way you can make money with a website. You can also make money with a website by showing ads to visitors.
Yes, those ads you see (and that you never click) do make money, which is why websites keep using them even though everyone would agree they're annoying.
What I'm trying to show you here is that making money with a website really is possible, and there are many ways to do that as well!
If this is something you'd like to do to start preparing for the worst and making sure you'll be "alright" if you were to get stuck at home and not able to go to work, this is the one method I would recommend anyone to try out.
Again, you can join this free training course to show you how to get started!
Selling My Own (Digital) Products
If you're a complete beginner to the idea of making money online, you may think creating and selling your own products online is something that's a bit advanced and probably not for you.
Well, you're wrong.
After seeing how easy it is to create a product (using the many free tools that exist), I can tell you that I will be shifting more of my efforts into creating and selling my own products in the future, and you can too. For example;
Is there a topic you know a lot about?
Are you great at parenting/cooking/fishing/painting/organizing?
Is there something people come to you for advice about?
Many people come to me wanting to know how I built my blog-business, and that is the product I've created over 2 years ago and it's still earning me money today.
I have a guide on how to create and sell courses here if you're interested, but there are 100s of things you can create and sell from home.
Of course, knowing how to sell it is the real challenge here but again, it's not impossible to do and even though it will take some time, you will thank yourself at a later stage should things go bad – or not!
A Few Other Ways To Make Money Online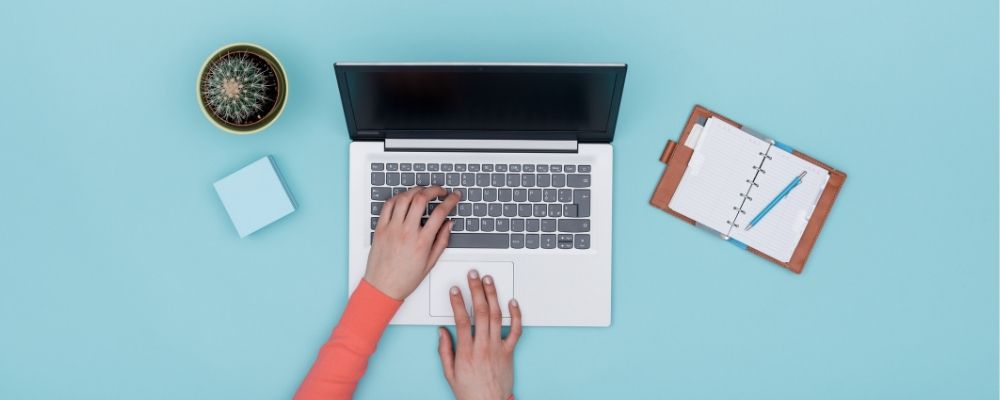 A few other methods I've made money with is building websites for clients and also dropshipping. I will go into each one below, but the best two methods I can share with you are all listed above.
Those are my go-to-methods to make money online and if I were in your position (having to start from nothing) that's where I will put my focus. However, as I said – there are many ways you can make money online so you might find something else that will work for you. These ones may be for you:
Building websites for clients:
I love building websites. I would do it even if I was not getting paid for it, however – I hate dealing with clients, which is why I've stopped this business and only build websites for friends and family.
However, you may like working with clients so if you have a knack for it, try out this method as it can produce an income very quickly and of course, you can do everything from the comfort of your own home.
In a previous guide, I show you how to earn $5000 a month building simple websites for local businesses so check that out if you're interested.
Dropshipping:
If this was in the pre-coronavirus era, I would've told you dropshipping is one of the best ways to dip your toes in the world of online business. However, these disruptions in global supply chains have really affected drop-shippers and I've even gone to say dropshipping is dead for now.
With that guide, I was only talking about dropshipping using Chinese suppliers so if you can do it using US-based suppliers, this can be an idea you can try (or at least look into it further).
50+ Ways To Earn Money From Home
To close this off, I wanted to leave you with this great round-up post showing you detailing 50 ways you can make money working from home.
I highly recommend you check that out as there are many methods out there which you may want to consider. Although I would still say building passive-income websites is the way to go, I understand it's not for everyone so please, do your own research and pick something you're confident in!
Final Thoughts
That's all from my end today.
Whether I will one day be stuck at home quarantined with a coronavirus outbreak outside my window is still not sure, but one thing I do know is that my business will keep earning me money regardless.
That is what I was trying to get across to you today and I hope this quick-guide served to at least spark an idea that will allow you to have the same privilege.
I'll leave you to it.
PS: Here are a few more "make money online" ideas I've shared in the past: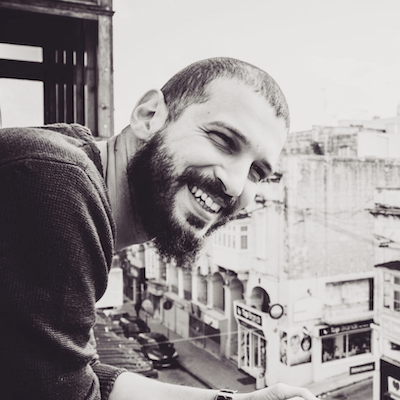 Since 2011, I've been learning how to make money online with affiliate marketing. This website is where I share everything I know and all I will learn along until I reach my next income goal of $30,000 p/month.