On the first of September 2018, I launched my first ever online course by the name:
Affiliate SEO Mastery.
This is my brand new SEO course that I have created and today, I want to do a little "biased review" about it to tell you what it's all about and how you can start using it with great results.
Here's what you will learn in this review:
What Is Affiliate SEO Mastery

Why I Created ASM

What Do You Get

Pros & Cons

Can You Make Money With ASM?

Alternative Courses
Towards the end I will also give you a few pointers on how to create and sell your own online course as well – I believe this is a massive opportunity for anyone with above-average-skills in a topic and I am sure you're sitting on a goldmine – yes you.
Before I get into this review, I first want to tell you why I've decided to create this course in the first place.
There are hundreds of SEO courses out there; some cost less, some cost more and the SEO industry is a tough nut to crack – so why did I even bother?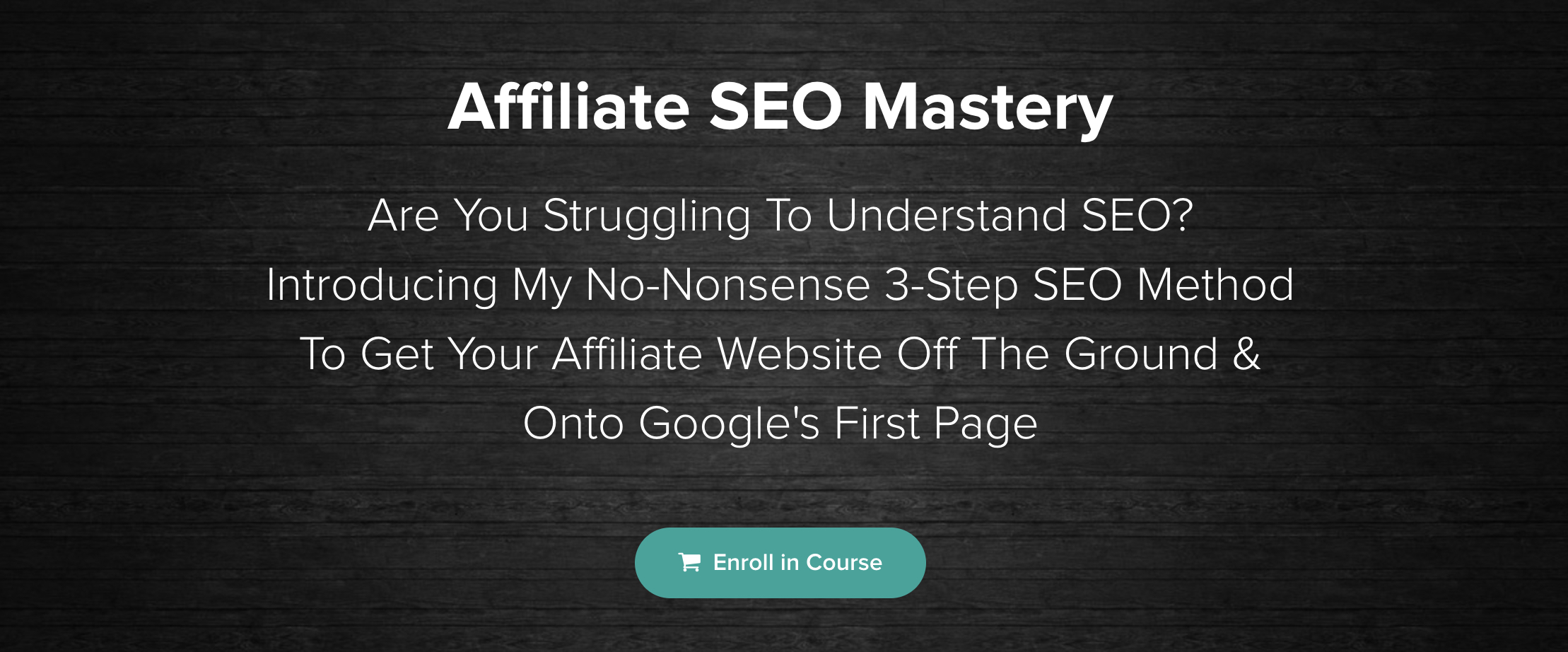 Why I Created Affiliate SEO Mastery
I love SEO – I just do. That's the honest answer but I know that is not going to come even close to convincing you to check it out.
My SEO story begins in around 2011 – after I had built a successful freelancing business earning me ~3,000 only to go to $0 after some personal issues I was battling
At that point in time, I was already experimenting with affiliate marketing and learning SEO but when my business disappeared – literally overnight – I knew I had to find an indestructible way of making money online.
Thus; I went head deep in SEO.
For those who do not know, SEO is the best traffic source there is. This is not a biased opinion, this is a FACT.
For affiliate marketing, it's even truer as it gives you direct access to searches with the intent to buy which then helps you convert at a much higher rate than usual.
Anyways,
Even though after having had success with SEO building out my own niche sites, I decided to test my skills in the real world and I applied for the role of an "SEO Executive" at a local digital marketing agency.
I got the job, but there was no "official" SEO department set up so after a while I was tasked with building the entire SEO department from scratch.
& I did.
I managed people, I created successful SEO campaigns for international clients and I had taken my skills and my own methods and tested them against data in the millions.
To make a long story short, I decided to move away from that position and focus more on building my own business.
This was in January 2018 and after having fine-tuned my strategies for two years in the high-level agency world, I knew that I have enough knowledge and experience to venture out on my own.
Then this happened: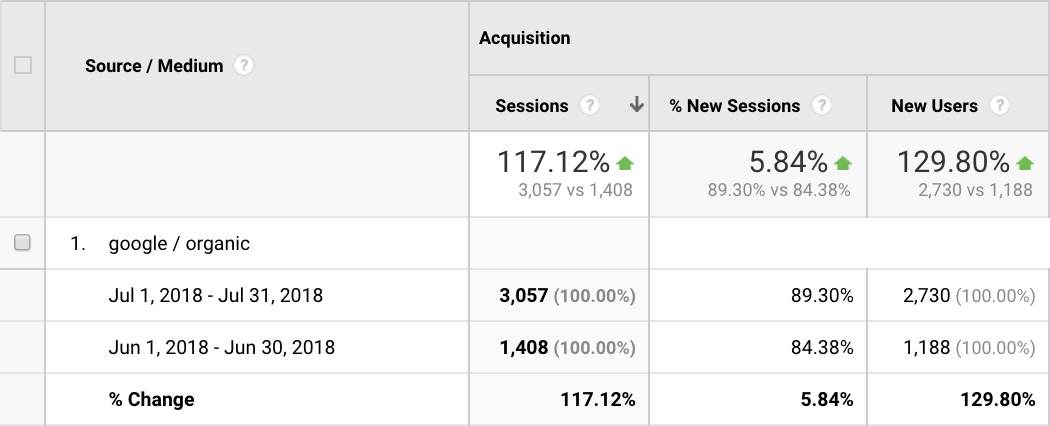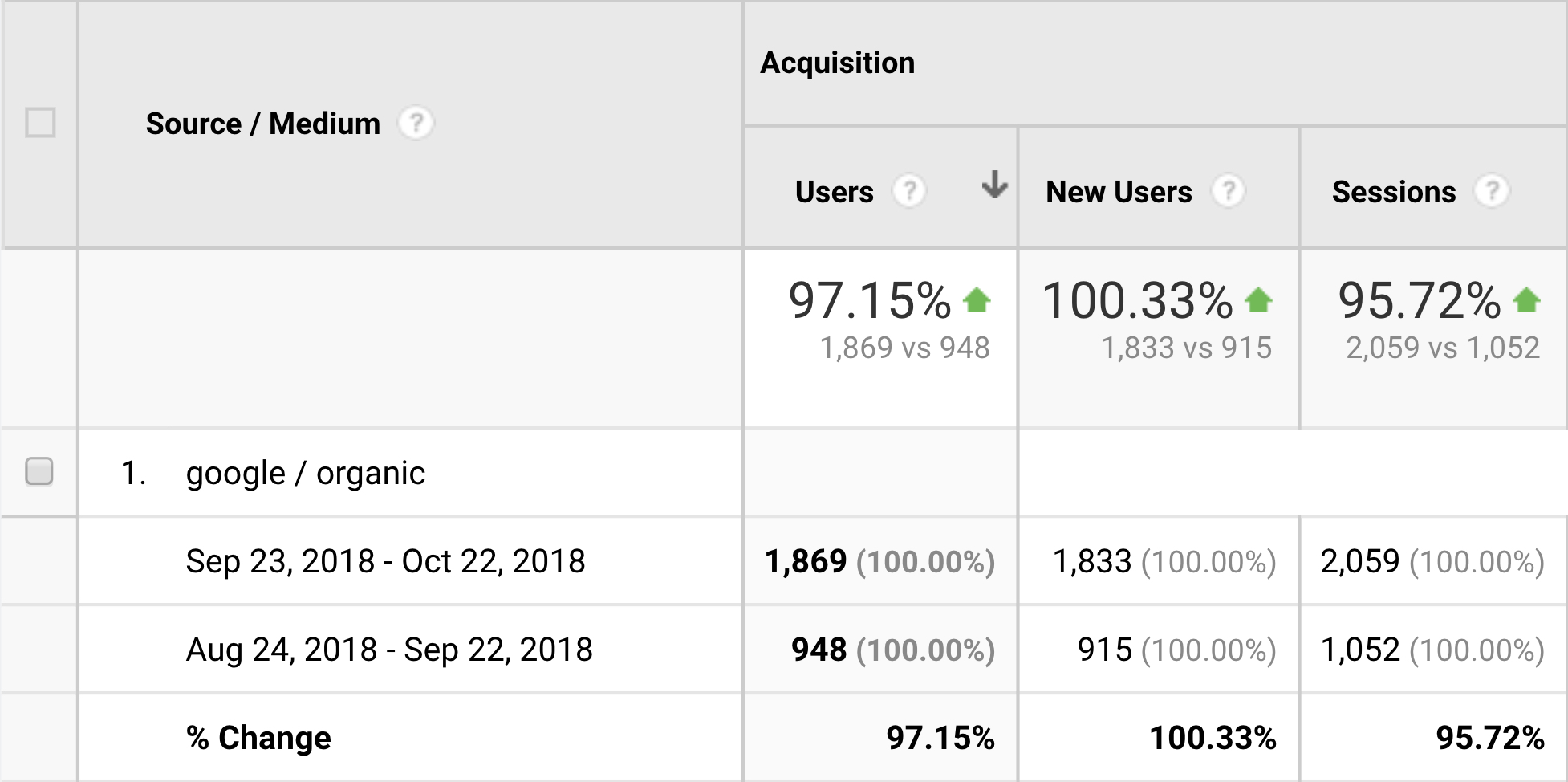 By dedicating all my awake time to understanding search engines, how they work and how to get ranked; I managed started formulating a plan to give out to my hired guns (content writers) for them to follow.
After a while, this came into a full-fledged course and after making the decision to sell this as a course to the mainstream public, it dawned on me that it's still not yet simple and straightforward enough.
So; I went back to the drawing board and fine-tuned the course even more to create this 3-step SEO strategy I will tell you about soon.
This was the birth of "Affiliate SEO Mastery".
Now that you've heard my life story; let's get back to my review.
What Will You Learn In Affiliate SEO Mastery

Researching SEO is a headache.
Every blog post you read about it is full of SEO clams and unproven methods that are made to look impressive by stuffing them with fancy buzzwords and bluffs.
This is what I was trying to avoid with this course so as I said earlier, I made an effort to simplify the entire process as much as I could, which ended up in these following 3 steps:
Step 01: Finding & Understanding Keywords
Every SEO campaign begins with an iron-clad keyword strategy.
Now if you've looked into keyword research before, your head would've been spinning with all the complicated metrics and numbers you need to cross check before you pick your keywords.
I call bullshit on that.
You don't need exact keyword data to get started.
All you need to do is find keywords that are both low-competition keywords and also buyer-intent keywords.
Of course, the entire strategy of how I do this + the reason WHY I'm saying you should not worry too much about numbers is explained inside the course.
Step 02: Creating Content That Ranks on Page 1
Finding the right keywords that you want to rank for is only half the battle; then you have to write content that compliments those keywords that will also see you landing a page 1 position sometime in the future.
Is that easy? Of course not.
SEO is a tough nut to crack but knowing how to place keywords strategically will give you the best chance of ranking.
I have used this method across a variety of different niches and with more clients than I can count so I can promise you that the method works.
You can see the entire course lessons on this page here.
Step 03: Taking Your SEO Strategy To The Next Level
Once you have your keywords and your first articles up, are you done with SEO?
Nope. SEO is a long-term game that needs, but the trick here is to adjust and plan with data in your arsenal.
This is what the third and final step is all about.
I will show you how to take your Google Search Console and Google Analytics data and apply them to immediately blow up your traffic – without having to publish new content.
You can see the proof of this claim in the screenshots below:
In the grand scheme of things, this is the most crucial step as this is where you achieve "Mastery" in SEO; when you work data of what works for you – not just some random suggestion.
This is also why I am also comfortable making bold statements and set bold goals both for clients (in the past) and for my own websites.
I can guarantee with an insanely accurate precision that every month will be a new record high for organic traffic.
For example, I am writing this in October 2018, and I can already anticipate what my October 2019 traffic should look like (barring some complete catastrophe or significant algorithms change).
The Affiliate SEO Mastery Bonuses
Apart from these 3 fundamental step, I also included a slew of bonuses in the course.
As I explain in the beginning in the course introduction, your first few months should only be spent mastering the 3 steps, after that; you can continue on with the bonuses and find even more ways, methods, and hacks to dominate Google's first page.
Some of these extra lessons and bonuses can be seen pictured below: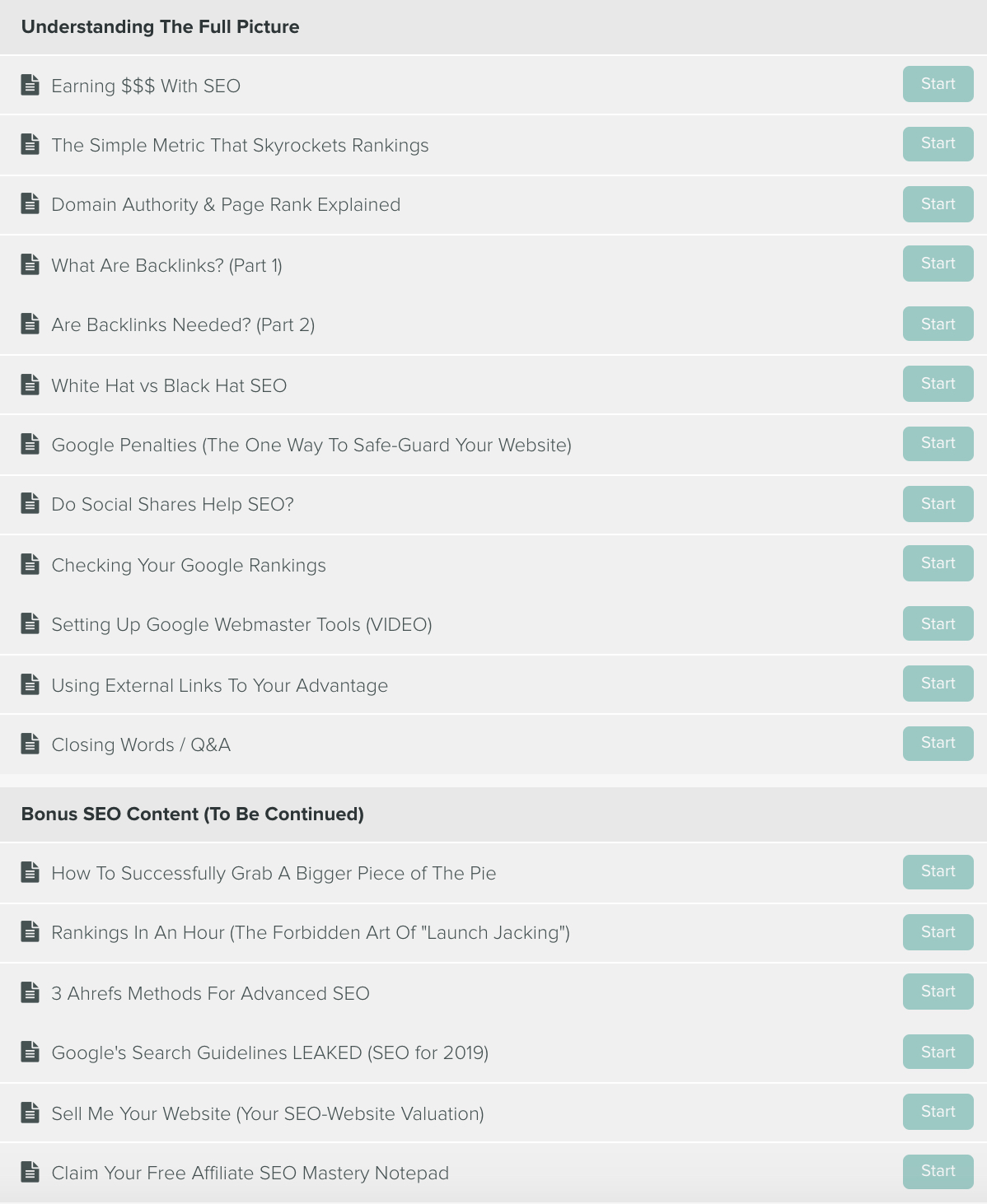 I also plan on adding more and more bonus lessons as time goes on and I myself discover new ways of mastering the Google search methods.
As I said; SEO is a long-term game that is also changing every single day (there's an update to the SERPs two times a day) so I am sure that things will be changing and you can rest assured I will be updating students and members of these changes and how to best tackle them.
Pros & Cons of Affiliate SEO Mastery
Let's now look at some pros and cons of this – I know this is a "biased" review since it's my own course but is it a perfect course?
Of course not.
I want to make to make sure that you know what you're getting yourself into before you buy so here are – in my humble biased opinion – what are the pros and cons of Affiliate SEO Mastery.
The Pros
Text Based
The course is not in video format, but rather text-based.
I know many would not like this (in fact it's listed as a con as well down below) but here are my reasons why I decided to make this a read-only text course.
SEO changes – a lot – again; every day.
If I were to do this course as a video course, the information would likely expire in 6 months.
Since it's text-based, I can go in and edit my content as I see fit an adjust it to reflect the best and latest SEO strategies.
Continued Updates
This is not a one time course.
This is a continuous process of learning and understands SEO. My goal with this course is to create an "academy" of sorts where the content never gets outdated (many blogs have this problem right now).
Every few weeks, I release a new batch of updates and bonuses and whatever time you are reading this, I can tell you with full honesty that there's a batch of new updates rolling out soon.
Simplified (Know Your Why)
I hate buzzwords and fluffy information.
I also hate how SEO gurus explain SEO with that condescending tone of "you should know how this works."
This course is for beginners, designed to make them masters.
I make sure to cut out the fluff, fillers, and buzzwords to give you only practical information that you can execute on.
You will also know the WHY.
I want you to know why you are doing certain things instead of just telling you how.
I find it helps me (and possibly even you) when I know why I am doing something.
For the 100th time already, SEO is a long-term game so you need to know why you are doing and where it will get you.
Failing to see the bigger picture is why many dislike doing SEO; they have no end goal.
This course will tell you the how, the why and the what.
The Cons
Text Based
As I said, the course is text-based so if you're the kind of person who likes to learn from video, then sadly this course is not for you.
I don't rule out creating videos in the future (i also have plans to record interviews with SEO experts) but for the most part of the course; it will forever remain text-based for the reasons described earlier.
Information Can Be Found For Free
This is a standard "complaint" many people have about online courses – they think they can find the information for free elsewhere.
& it's true; you most definitely can.
In fact, given what I shared in this review + all the SEO guides I published in the past + connecting the dots from random websites online can give you a solid strategy to work with (probably).
The problem with that is that it's going to take you around 6+ years + having to take up a job as an SEO executive to get this information.
What this course does is it cuts down the noise and gives you only what you need to know.
In one of my bonus sections, I also have a resources page listed which is where I get my information from.
Every day, I spend at least an hour going through the latest SEO news and then I set out testing out strategies for weeks and months.
Once I have a confirmation that something works, I will add it to the course with my findings and how to do it.
You're more than welcome to take up this habit for yourself but why should you really?
At $97, I believe this is well worth the price considering it will save you about half a decade to master on your own.
Slightly Expensive
*spoiler alert*
The course sells for $97 and it will continue increasing the more content I add to it.
Yes I know the course is on the premium range of things, and here's why:
How Much Does Affiliate SEO Mastery Cost?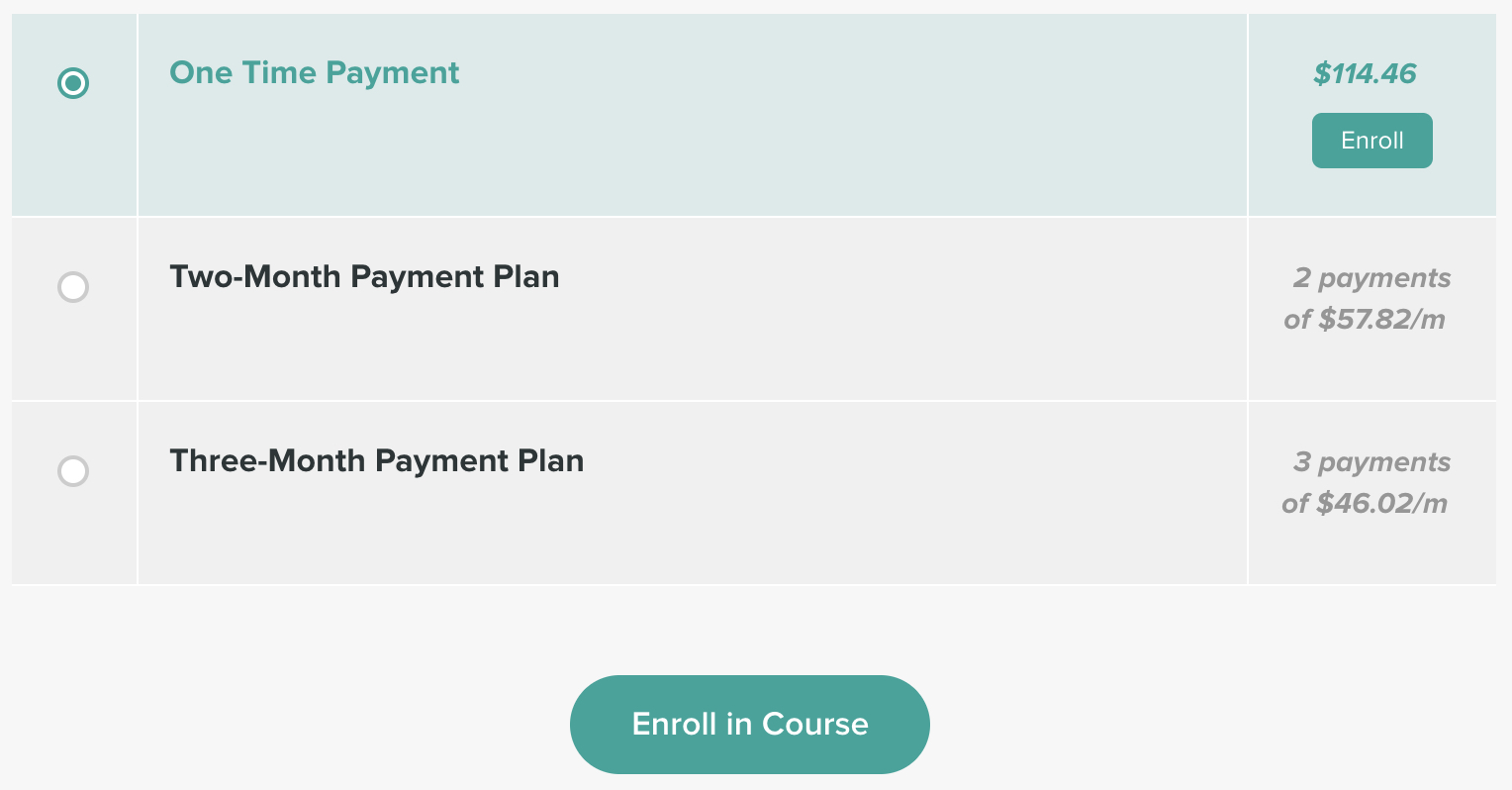 The course currently sells for $97 at the current time but I will be upping it to $197 soon and have plans to keep raising the prices all the way to $497.
Yes; that's expensive I know but you're just going to have to take my word for it that it's worth it.
At the current price, $97 you get all the information and benefits listed above and you will never be charged anything else.
For less than $100 today, you can get a lifetime of SEO information delivered timely backed with data and results.
Not to sound like too much of an asshole, but $97 means nothing to me; it's just another sale.
To you, however; it means a whole lot more and I can promise you that if you apply these tactics; you'll be making a lot of $$$ yourself.
(I also have two and three-month payment plans set up in case you want to try it out first)
Can You Make Money With Affiliate SEO Mastery?
Let's talk about this for a second as I know you're interested in knowing.
Applying what I have laid out for you in Affiliate SEO Mastery got me to where I am today with my business.
I now run a full-time business online backed by an ever-growing amount of traffic that makes me money around the clock.
It's not an affiliate marketing course so do not expect anything of that sort; but with the traffic systems I have laid out for you, it won't take much guesswork before you find out how to turn hot, targeted traffic into $$.
An alternative way you can make money with ASM is through the affiliate program I'm setting up.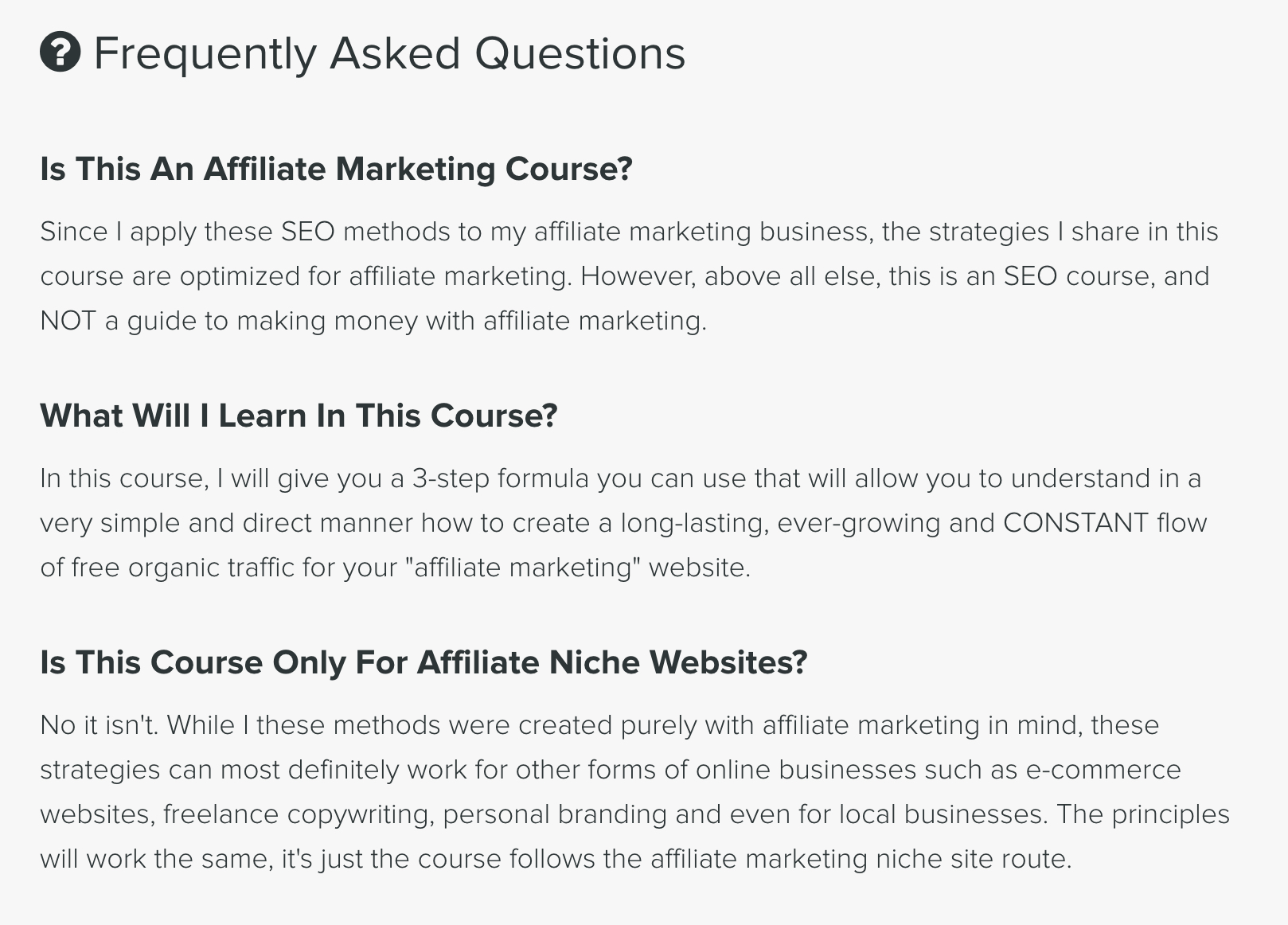 Affiliate SEO Mastery Affiliate Program
The Affiliate SEO Mastery affiliate program pays 50% of any sales you drive.
At $97, you'll earn $48.5, at $197 you'll earn $98.50.
Initially, I only worked with a handful of affiliates that I know and trust because I was testing it out.
Now that I have the data to make sure it would be a viable option for you to promote, I am opening it up to all students.
The conversion rate data and the EPC is only available inside the course.
If you're an affiliate and would like access to the affiliate program, please email me and we can set it up for you.
Affiliate SEO Mastery Student Reviews
Ok now that you've heard all about it, how about I share with you some feedback from my current students.
Here are some of my favorites: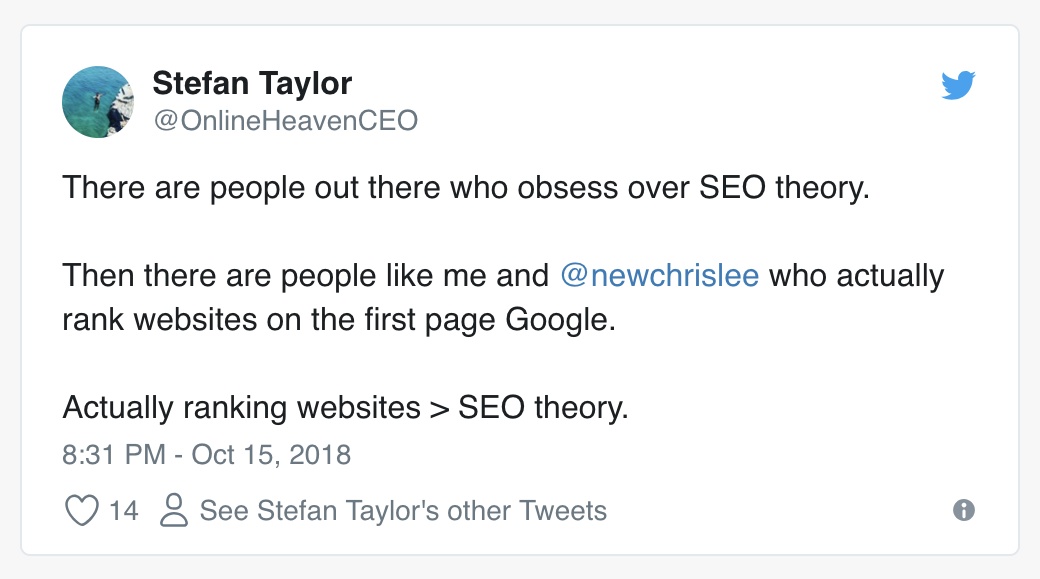 You can see all of the reviews here >>
Alternative SEO Courses
Last but not least, are there any alternatives?
Yes; the only course I would recommend instead of Affiliate SEO MAstery is Wealthy Affiliate.
It's cheaper (but carries with it a recurring monthly fee) and you'd be able to learn a lot about SEO in there.
However, given that it's actually an affiliate marketing training course, the SEO information may not be as up-to-date as it should be and it's definitely not as detailed as ASM.
You can try out Wealthy Affiliate for free here >>
In Closing
thank you for reading my Affiliate SEO Mastery review and I hope this post has answered any questions you may have had about this course.
I'm more than willing to answer any questions I didn't address so feel free to leave me a comment down below.
If you'd like to purchase Affiliate SEO Mastery, you can do so via this link: AffiliateSEOMastery.com.
Talk soon
Christian Lee.
PS: I almost forgot to share with you how to create your own online course. If you are interested in doing that, you can see my recently-published guide about that.
Affiliate SEOM Mastery Rating
Price

Features

Training

Value For Money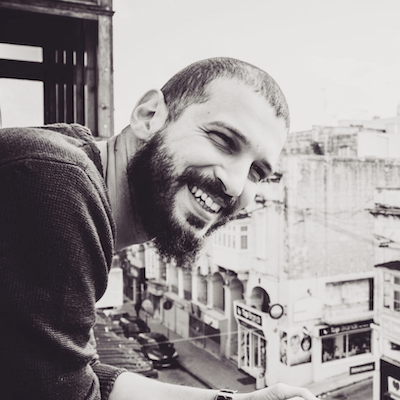 Since 2011, I've been learning how to make money online with affiliate marketing. This website is where I share everything I know and all I will learn along until I reach my next income goal of $30,000 p/month.