When it comes to making money online, I've tried pretty much everything.
I tried doing surveys, that didn't work.
I tried being a freelancer, I hated it.
I tried e-commerce, and that worked (for a while).
The one thing that has allowed me to earn money in a consistent manner that I understand, enjoy, and I believe is worth my time has always been building simple websites that go on to earn passive income for years after building them.
If building affiliate content websites (that make money) is something you'd like to try, below I'm going to share with you everything you need to know to get started.
One thing you should know is: this is not a way to get rich quickly (unfortunately).
Building affiliate websites that earn passively does take quite a bit of effort however, as you'll also soon see, the benefits, results, and the return on my time are well worth the effort.
At one point, I had 17 websites under management. This was a mistake (there's your first lesson).
Today I am solely focused on just 4 websites and I consider the 4-5 hours I spend working on them every day more of a hobby than a job.
Thankfully these websites are now all great earners and they allow me to live the life I've always envisioned for myself. A life as simple and as passive as the websites I build (maybe that's why I'm so good at it).
If you'd like to see how I do it, allow me to show you exactly:
what the whole process is,
why I think you should give my methods a try and
how to get started.
Why Build Small (Simple) Websites?
Why not build mega websites/brands?
Why not create a marketing agency?
Why not launch a billion $ start-up?
All valid/great questions, but here's the thing – I don't want to.
I'm 32 years old. I know what I'm good at and I know what I want out of life – or better yet, I know what I don't want.
I don't want to be hassled with building the next Huffington Post, or the next TechCrunch.
I want to build small, simple websites/blogs around topics I enjoy, that solve a specific problem for a specific audience with a specific need. That's all I want to do.
I know that may sound crazy to some but to me, this simple "business model" provided me with the lifestyle I always wanted.
I want to wake up, have a coffee or five, check my overnight earnings, do some light reading, work a few hours a day, watch some YouTube, spend some time with the family and go to bed looking forward to the next day.
Unfortunately, I also don't have the personality, skills, or the desire to be the next billionaire startup founder – and I've made my peace with that.

Simple, easy-to-build websites that earn money 24/7 is what I'm after, and I've managed to build my own version of a "publishing empire" exactly how I wanted it to be.
Does this mean my income is limited?
To some degree, yes it is.
I probably could've been far richer far quicker if I had an office filled with writers, designers, UX-experts, and all that other jazz, but trust me…
You'd be surprised to know how much money simple websites earn each month.
My record was just shy of $12,000.
On a good month, I average somewhere between $7,000 to $9,000 a month.
That's with just four websites, one employee on the payroll (my girlfriend!), and working 4-5 hours a day at home looking out at the Mediterranean.
How I Make Money Building Small Websites On The Internet

Ok, so do you like how this whole "build simple websites & make money" idea sounds?
Want to know how I do it?
I'll be glad to share this with you, all for a small one-time of $997! 
Just kidding!
Here's exactly how it's done…
Pick a niche (a topic of interest)
Start a free WordPress website
Write & publish 50-100 blog posts
Wait 6-8 months
Keep repeating the 2 previous steps.
That's all there is to it.
No really.
I know that sounds simple, but that's only because it is!
That really is the whole formula of how I make money online with simple, easy-to-build websites.
Of course, there are some moving parts to this, so let me explain each of the 5-steps.
Step 01: Picking A Niche (What Is It & How Do You Pick One?

A niche is a topic you choose to make your website about, that's all.
You need a specific topic and your website needs to provide helpful answers and information to an audience looking/wanting to know more about your chosen topic.
The topics (niches) I work with are history, marketing, skincare, and even adult toys.
Those are my chosen niches. That's what my websites are about.
When people come to my websites, they will find the information they need and hopefully click a few links, which will then make me money (more on this later).
A niche can be anything you like. It can be something you're knowledgeable about or something you're currently learning about.
It can even be a topic you yourself are just a beginner in and you're documenting the journey of learning it.
Whatever it is, make sure it's a topic you find interesting/enjoy. You do not want to start a website you have no interest in yourself.
Step 02: Starting A Website (It's Easier Than You Think)
Starting a website is nothing complicated nor expensive.
I can start a website now, and have it up and running in 15 minutes with just $20 and we can all thank WordPress for this.
It's the standard for online publishing, and I not only recommend it, but I insist you start on WordPress (you will regret it if you don't).
It's superior in every way and there's no limit to what you can do with one.
Step 03: Publish 50-100 Blog Posts (This Is The Hardest Part)
This is where many hopefuls fail, and it's heartbreaking to see.
I can not tell you how many times I've seen websites with great potential get abandoned just before they are about to blow up and start earning money.
This business involves publishing, in other words writing, and that scares a lot of people.
YOU DO NOT HAVE TO BE A GREAT WRITER TO WRITE ON THE INTERNET.
In fact, you want to avoid getting fancy with your writing when publishing online.
As you can see from this page, I'm not a great writer. I'm just expressing myself just like how I would if we were talking face to face. That's all.
There may be a few spelling mistakes and some not-so-grammatically correct phrases, but that's ok. It doesn't affect me, or my website's potential to make money.
Yes, the first time you write a piece of content will probably be horrible, but trust me… do it every day for a week and you will see how quickly you improve.
The next "hard thing" about this step is the amount of content you need to write.
My recommended minimum is 30 posts/articles. This should already help you make money but ideally, you go for 50 (perhaps even 100).
The hard thing about this (apart from the amount of time/dedication required to write this much content) is the fact you will be writing every day without seeing ANY results.
You'll be fine at first since you have all that "motivation" pumping through your body, but after a few weeks of work (with zero results to show for it), it starts taking its toll on you and many give up here.
That's why the next step is incredibly important, and do not get into this business if you're not ready to do it.
Step 04: Wait A Few Months (Here's Why)
I advise you to have at least 30 posts because it's enough content that allows you to walk away from your website without doing any more work while still having enough to see results.
Every new website does take time to mature. On average, I expect a new website to start seeing some results 6 to 8 months down the line.

This does not mean you will not make money before that (one of my websites started earning $200 a month just after 3 months) but the real results will come a year later.
Of course, the more content you publish during that time, the better/bigger the results will be.
If you publish one post a day for 6 months, you will have 180 published articles which will make your website a legal money-printing machine.
If you write one post every 2 days, you will have 90 published articles (which is also enough to make your website a good money-maker).
Whatever you do, I suggest you get to 30 first but if you're enjoying the work and the results which will undeniably come in…
Step 05: Keep Publishing & Watch Your Income Grow
After these first "starter months" are up, the rest is up to you.
Do you want to keep building your website & make even more money?
Do you want to start a new website and go through the same steps again?
Do you want to stop, collect the income your site earns, and be content with a few extra $$$s a month?
Whatever it is you do, it's up to you.
I focused on building more sites and eventually settled io growing the best websites I have (which is why I'm now down to 4) and I refuse to start more websites, at least for this year.
Next up, I want to share with you how these websites make money. It won't be a long read, and it will help you understand exactly what the business model is.
How Do My Websites Make Money?

There are many ways you can make money with a website that gets traffic.
Once you have the traffic (people coming to your website), you can:
Sell other people's products (affiliate marketing)
Sell ads to companies (using banner ads)
Sell your own products (both digital & physical)
Sell consultations (depending on the topic)
Sell sponsored reviews (businesses will be sending you free stuff all the time).
My preferred method has been affiliate marketing as it's by far the best way to make money I've found.
I also have websites which sell banner ads through premium ad networks, and I've also started getting into selling my own digital products lately such as books, consultations, membership websites, etc…
Most people think 'making money with a website is hard" but it's really not.
Getting the right people to your website is hard (because to do that, you have to publish those 50+ posts I talked about above).
Once you have the traffic, making money is easy and there really is no limit to how much you can earn.
Eventually, you can also sell your website for a lump sum. The going rate for websites such as the ones I build is 30 to 50X the monthly revenue.
This means if by month 9 your website is making $500 a month, you can comfortably sell it for ~$20,000.
How You Can Start A Money-Making Website, TODAY!
In my biased opinion, building passive-income websites is probably the best way for anyone anywhere in the world to start making money on the internet.
It's a great business that's also very inexpensive to start.
You get to work in an industry you enjoy (actually it's a must that you do).
There's no "morning commute" to worry about.
You become your own boss (eventually).
You stop trading time for money (your site earns money 24/7).
There's no limit to how much you can earn.
If you'd like to learn how to start your own passive-income affiliate website, I have something which I think you're going to like so since you've made it this far already, be sure to listen closely as this is the most important part.
My suggestion would be to get started building your website – TODAY.
The 6-8 months will pass anyway so if that's what's holding you back, understand time will pass anyway.
A year from today, you will either have a passive-income website earning you $1000+ a month – or nothing at all.
While the formula for making money building simple websites is exactly like I've described above, there's more to it than that.
Knowing what to do is one thing, knowing how to do it is another.
This is why I recommend you join the Wealthy Affiliate's training course.
It's where I learned how to make money with simple websites and I'm sure it will help you do the same as well.
Here's what you can look forward to inside this training course:
A weekly LIVE webinar you can attend (or catch the replay)
300+ hours of video training
Online Entrepreneur Certification (50 Lessons)
Affiliate Bootcamp training (70 Lessons)
One-click WordPress installation
Free hosting for your website (valued at $100+ p/year)
5 powerful tools to help you create content
and much more!
You will also have me as your personal mentor. Anything you need/want to know, just send me a message and I will help you out, free of charge.
I also have my own special bonus for you ready, but I won't reveal that just yet!
Just get on the training and look out for my first message.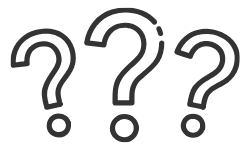 "Wait! I Have Some Questions"
Every day of my life, I log into this website and answer comments so if you have any questions, feel free to reach out to me. In the meantime, here are my answers to some "frequently asked questions" you may be wondering about.
Is There An Easier Way To Make Money Online?
Honestly, I don't think so. Building affiliate websites is probably the easiest way to get started, albeit not the quickest.
What's A Faster Method I Can Use To Make Money Online?
If you're looking to make quick money, don't start a business. Get a job. Any sort of business (online or offline) requires time to grow. Luckily, the business model I'm sharing with you here can be started with very little.
Are There Any Hidden Costs To This Method?
Starting out, $100 is more than enough to get you going. However, as your website grows, you may want to invest some of that $$$ into getting new tools that'll help you grow bigger. These will eventually pay off in the future so don't think of them as an "expense", think of them as investments.
What Do I Do If I Don't Want To Continue With My Website?
If you try this method and you realize it's not for you, you can simply walk away from the website forever. Never delete it though (you never know what might happen). Also, if you build it in the way I've shared above, reach out to me as I may want to buy it off you.
Can This Method Really Work For Me?
It has worked for me, and it has worked for many others so YES, the method does work. Whether it will work for you I don't know; there are simply too many variables to make a guarantee on what you're going to do. However, you can see here what people are saying about this method and the training course I'm telling you about: